---
backyard diy wedding on hawk hill
August 17, 2013
When Brendan and Katie first got engaged they instantly knew they both wanted to get married outdoors. After searching for a vendor, they realized that there would be nothing better than to have their wedding at Katie's moms house, "Hawk Hill"; a place that means a lot to them and is perched high up on a hill, with a spectacular view!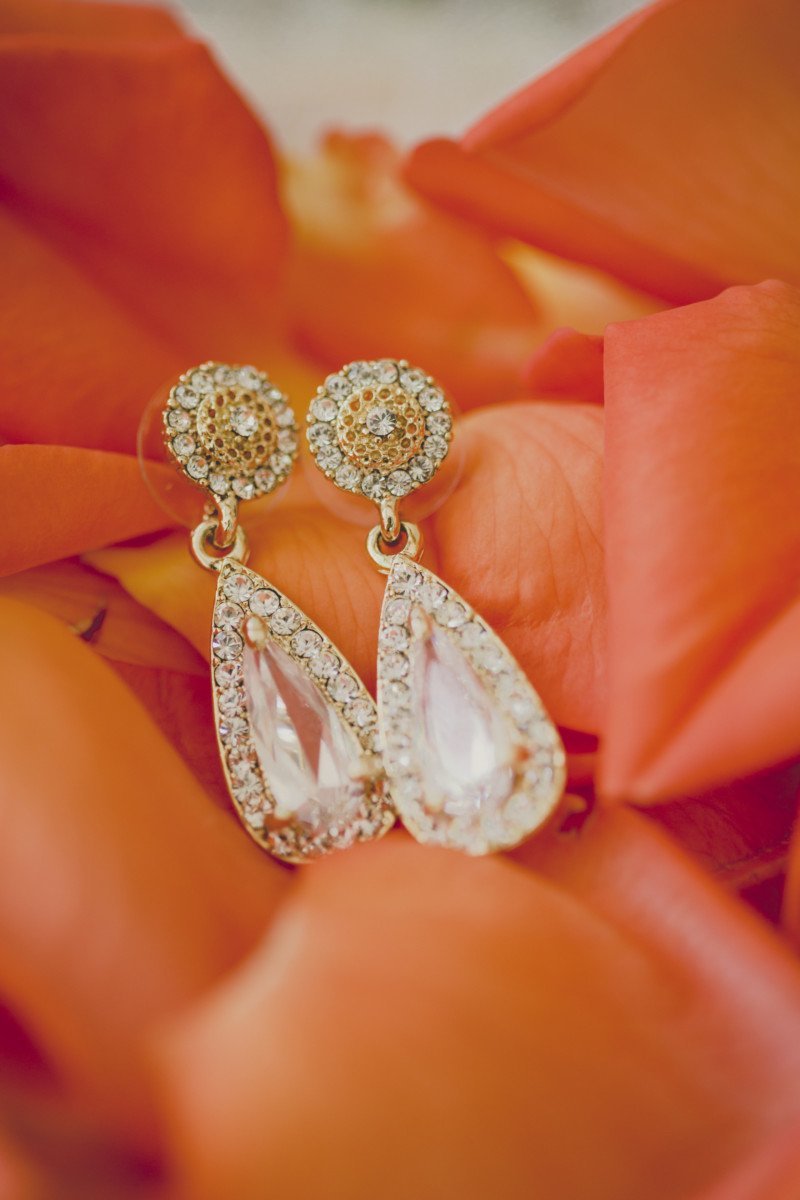 To match the surroundings, the idea for the feel of the wedding was "Country Soiree" – simple but elegant.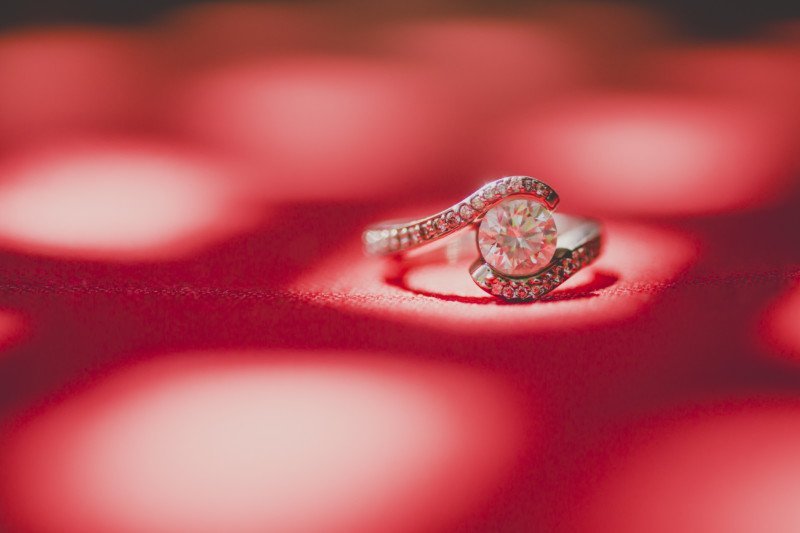 "We really wanted the property and its beautiful setting to speak for itself without too many frills or accents. We really wanted to showcase the charming and natural beauty of the property. We kept things simple and on a country theme with beers on ice in a wheelbarrow and galvanized tubs, hanging antique picture frames with our table arrangements on an old barn door and serving fruit pies for dessert!"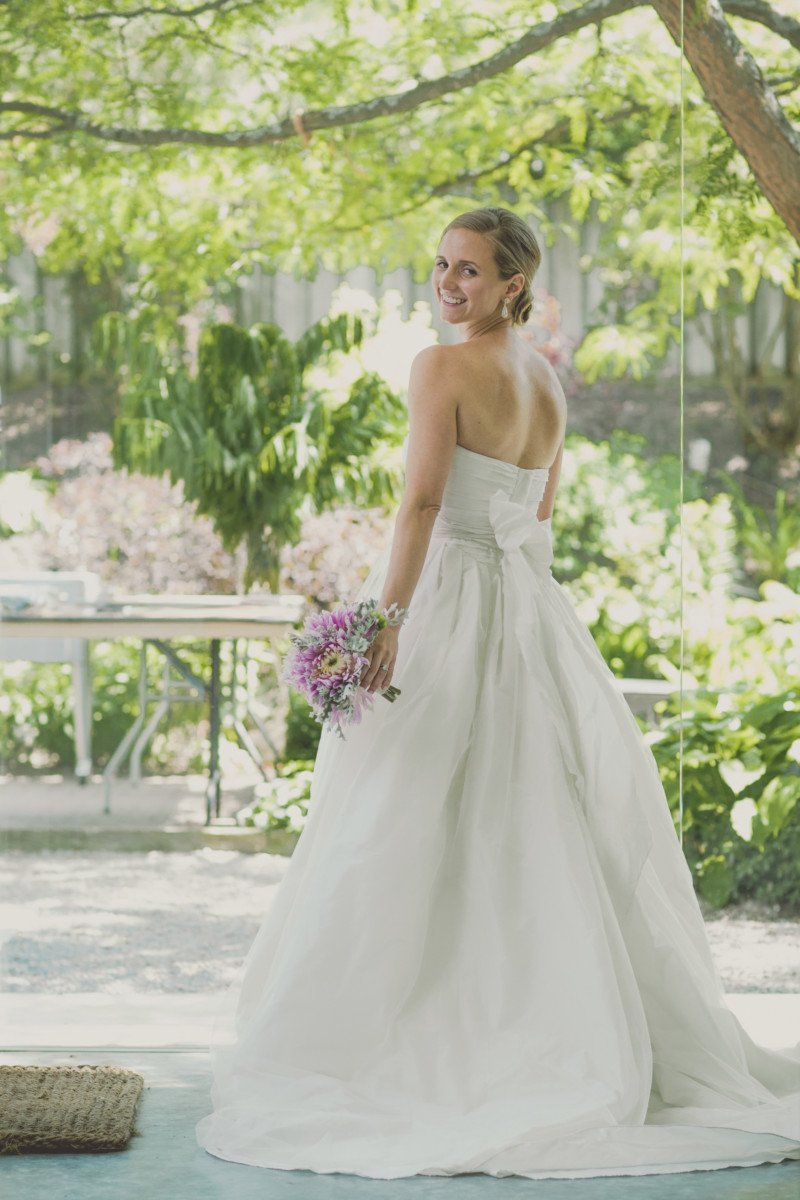 The bride wore a stunning dress by White by Vera Wang.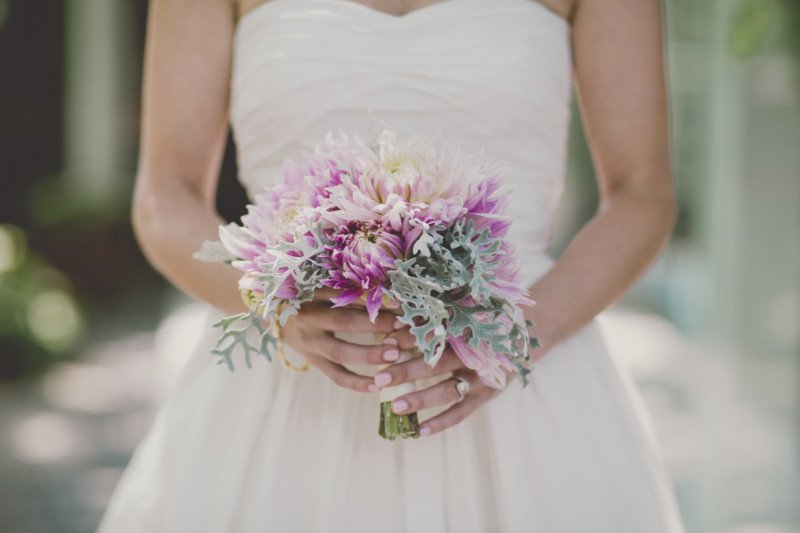 Katie's mom pruned and gardened for a year up to the wedding date. She made all of the floral centre pieces and also made this pretty bridal bouquet for Katie.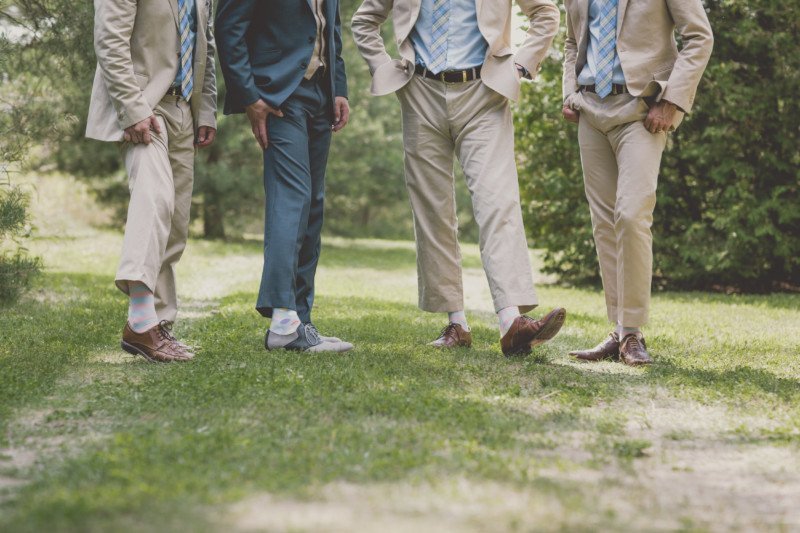 Who can resist a guy in silly socks?
The couple has their teary first look outside of the glass country home before they set out to take pictures.
The bridal party was on the small side which made for a more intimate wedding photo session.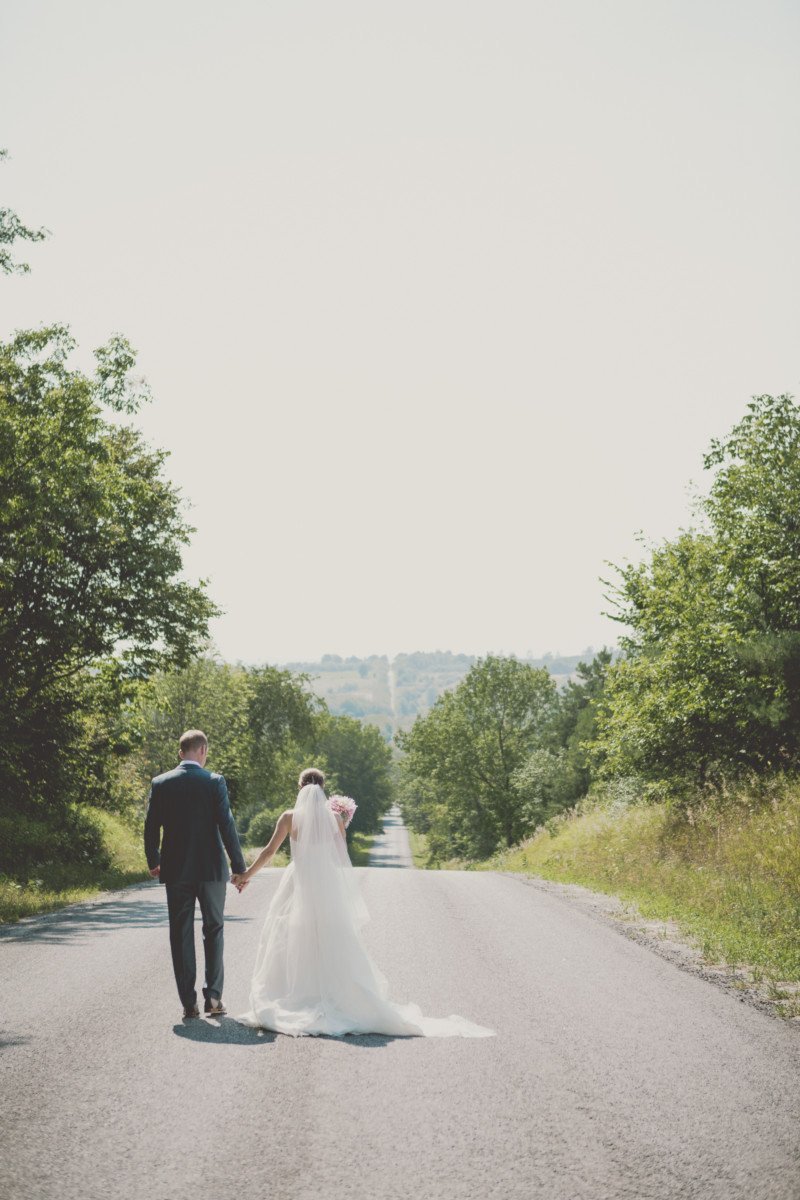 The ceremony space was just gorgeous and simple on top of Hawk Hill with a spectacular view of Northumberland Hills. Hanging flower pots lined the aisle and a simple piece of fabric draped in an arch around the copper archway.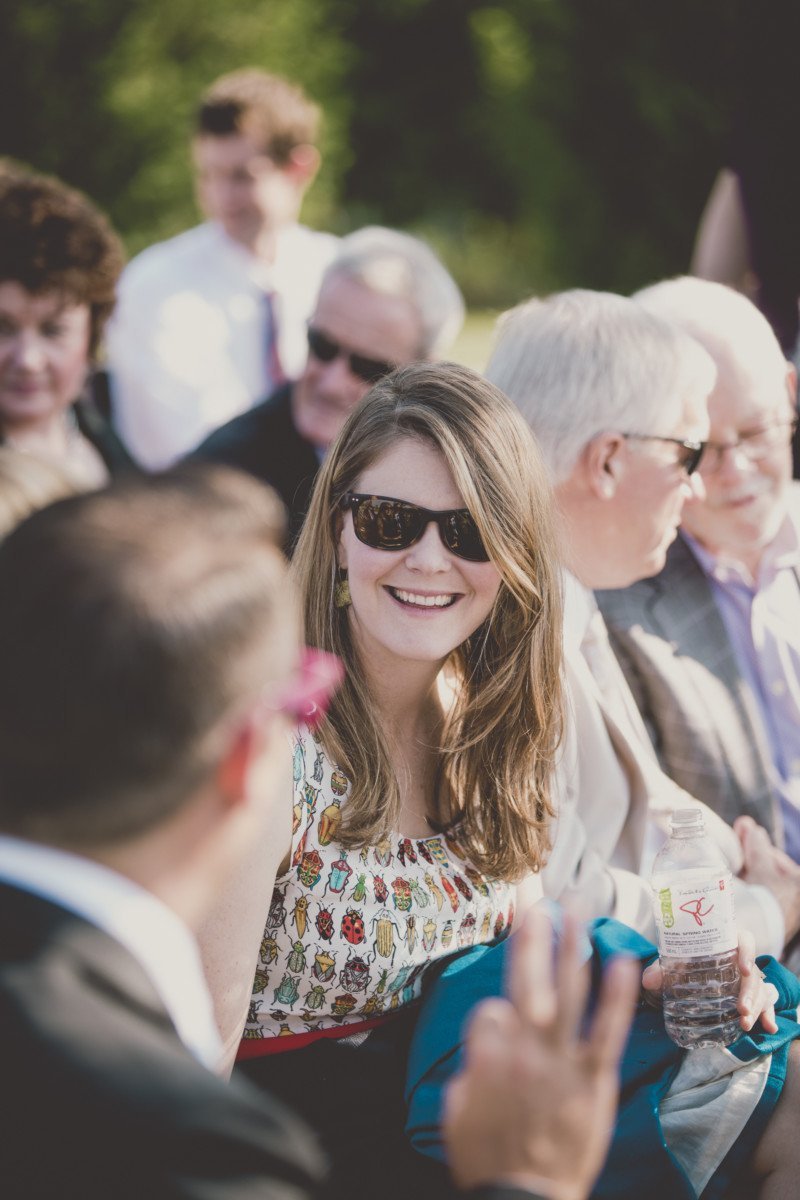 "Walking down the aisle with my dad, towards my new husband in front of all our friends and family was such an amazing feeling!" – Katie
The ceremony was picture perfect, just like the warm summer day. There wasn't a dry eye in the field!
The highlight of the ceremony…when the groom gets to kiss his bride!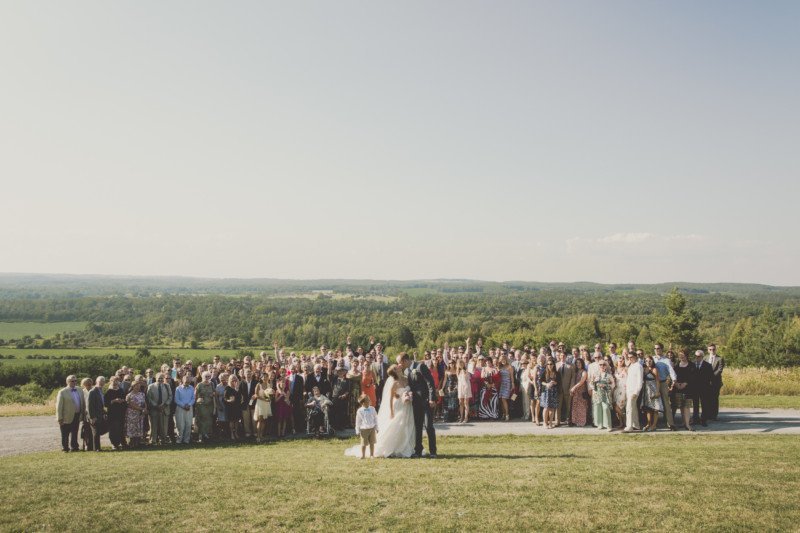 We gathered for a group shot at the top of Hawk Hill to celebrate!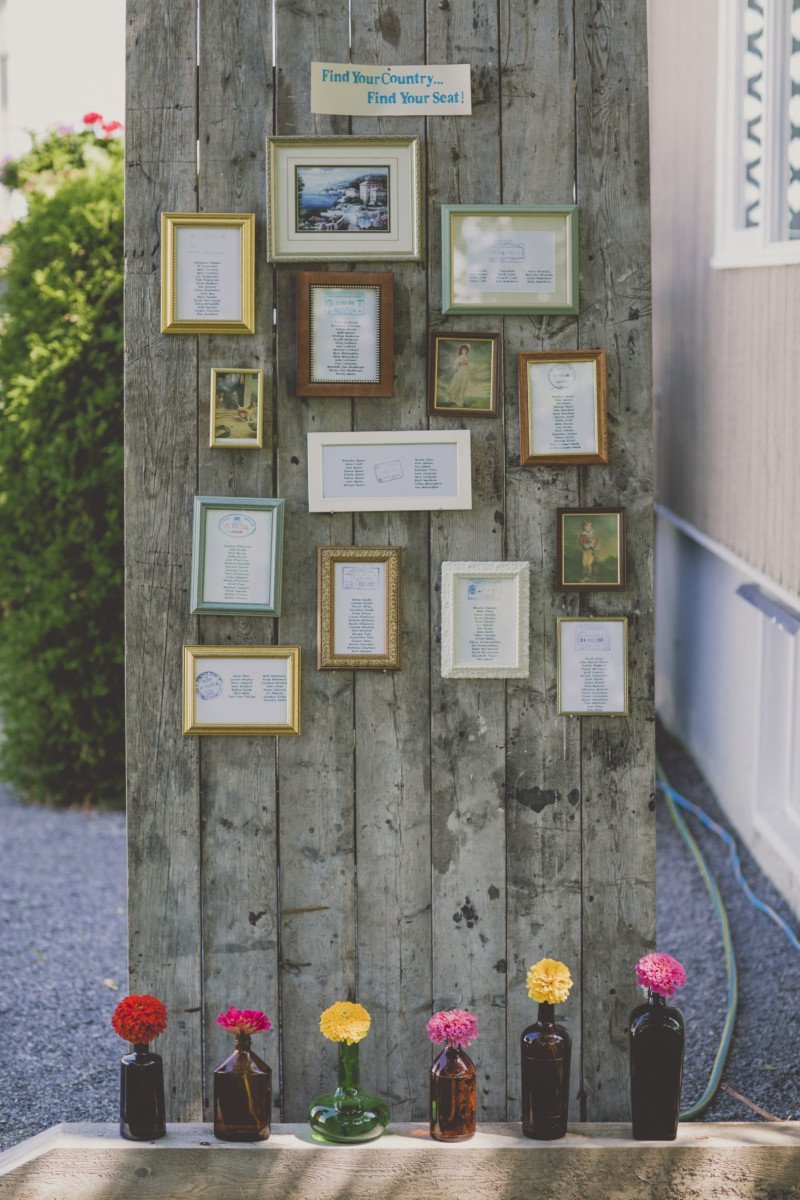 The table seating chart was arranged in antique frames and hung on these vintage doors. Each table was named by a country that the couple had traveled to in the past. What a cute idea!
Katie and Brendan even decorated their water bottles with a cute little label with their engagement photo on it!
Signature drinks are always a cute way to show people what you love as a couple and keep your bar tab in control!
Katie decided to use her collection of birch wood branch cutouts to define a pathway in the grass. She cut hearts out of a piece of printer paper, making sure to keep each heart's inverse. She then used these cutouts as stencils and spray painted the hearts individually onto the birch wood pieces. Some pieces she used the inverse for, and other she used the cutouts.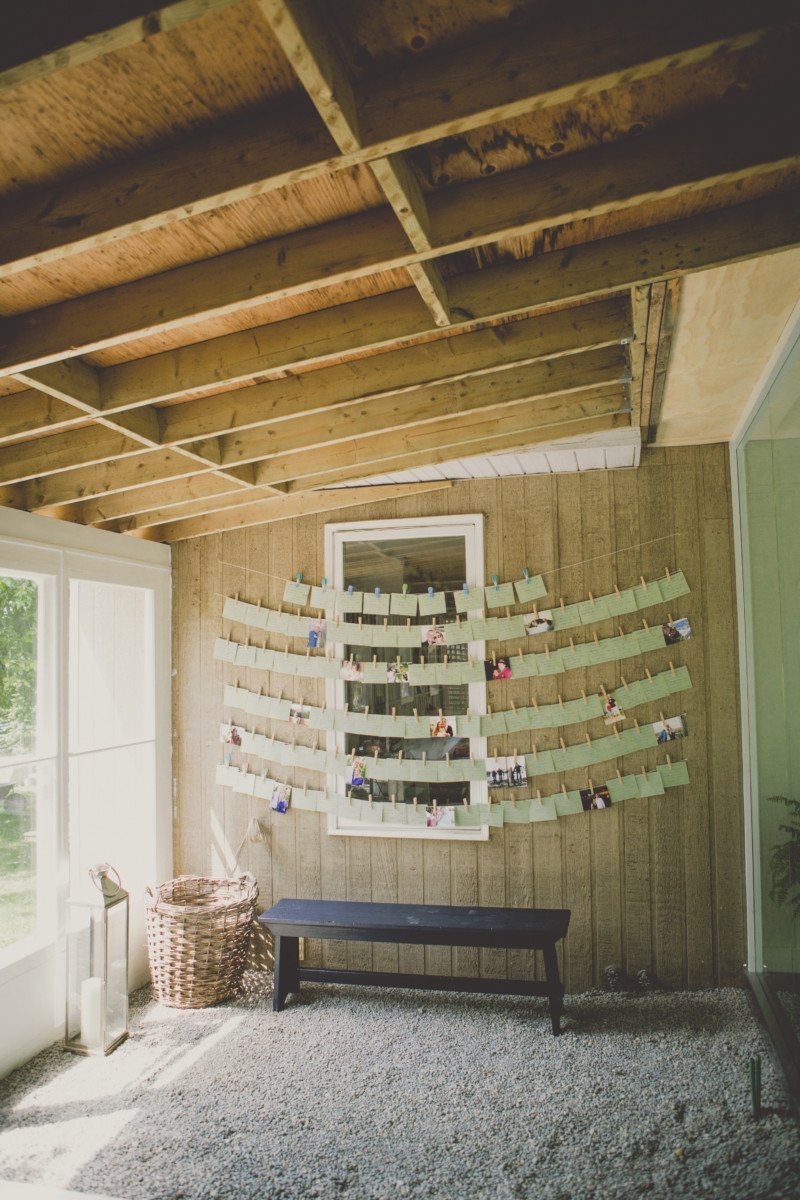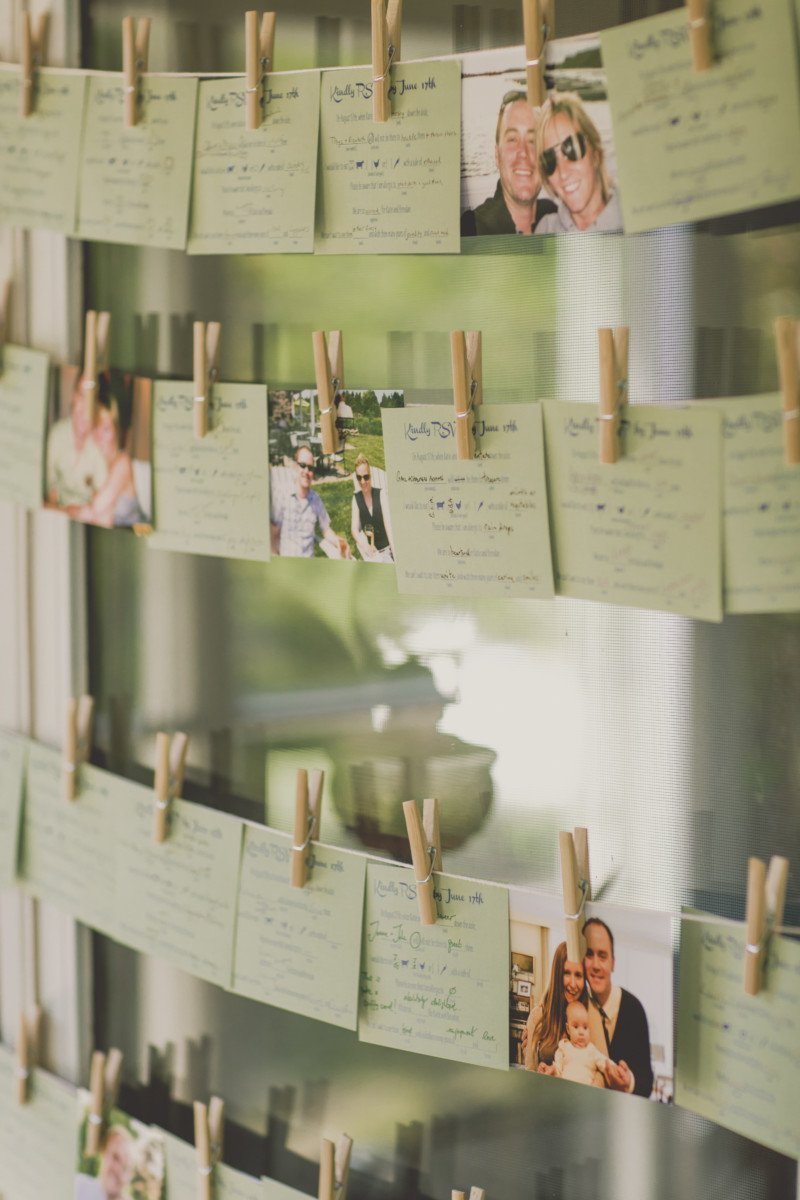 A real crowd pleaser, was these RSVP cards. The couple made Mad Libs style response format cards which were fun and provocative! Guests were nervous to fill them out so were even writing rough drafts! Needless-to-say, everyone was so excited about other people's answers, that the couple displayed them at the wedding and they were a hit!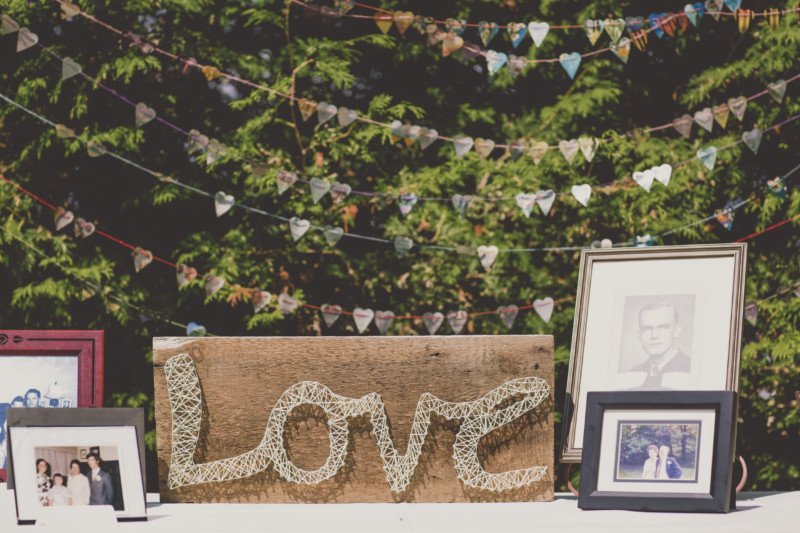 Katie had two years to prepare for her wedding day and so started early, taking craft days with girlfriends and while watching TV. The couple had a lot of fun working on these special touches and the heart garland was one of their favourites.
They created a heart garland cutting out covers of circa 1950's readers digests and stringing them together to create a lovely little backdrop to the gift table.
Another interesting and unique idea the couple found on Pinterest, was the dictionary guest book. Guests would pick a word in the dictionary, circle it, write the couple a message of why they chose that word and mark it with a sticky. Some answers were sweet and thought provoking, while others were hilarious. They enjoyed seeing people's creativity!
"Brendan works in and is passionate about music so it was fitting to bring it into our special day somehow. We were trying to think of a way for our guests to get us to kiss and came up with the shakers! They are made out of plastic eggs we bought at Easter time, with a tablespoon of birdseed and a bit of coloured tape around the middle to make sure they didn't burst open! They were certainly quite the choruses of shaking sounds during dinner!" – Katie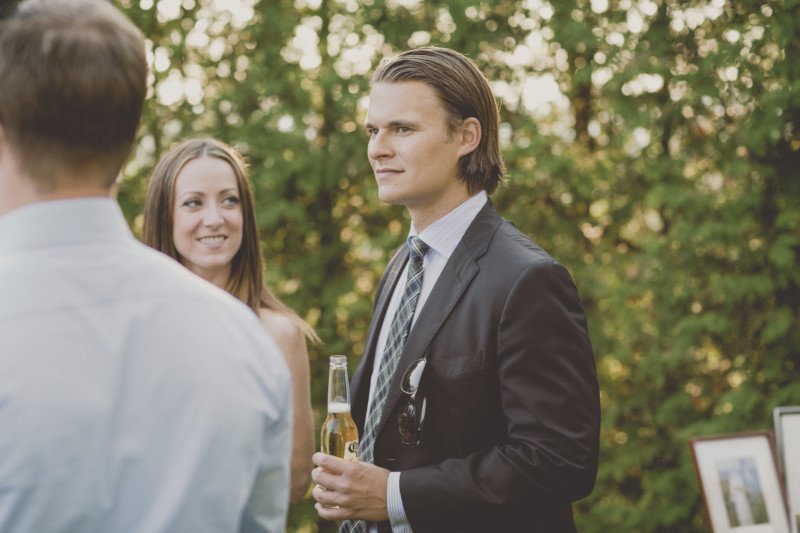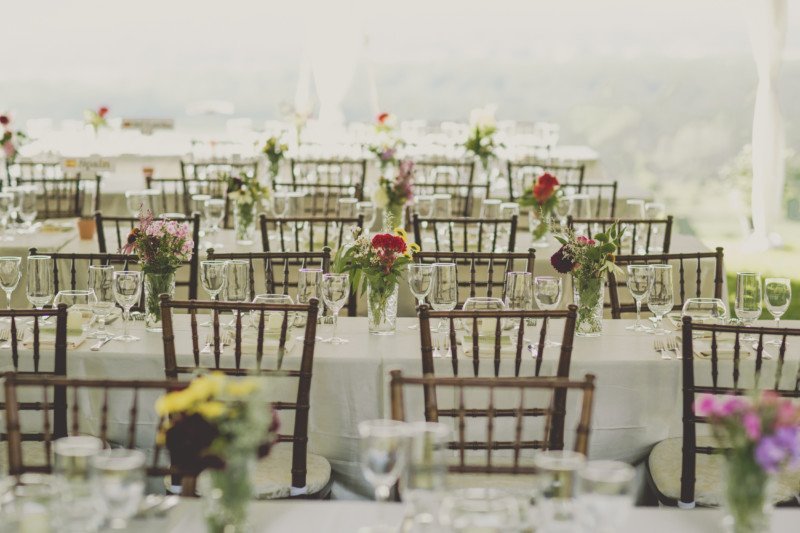 Katie and Brendan opted for a tented wedding on Katie's mom's property. They kept the tables looking simple and clean with the main attention on the flowers from her mom's garden.
Using the design of the couple's invitations and RSVP cards, Brendan designed the menu himself and they printed it at Staples.
Signs were made out of paper naming a country the couple had traveled to. This would direct guests for seating as well.
"I really loved the individual Zinnias in the old found glass bottles that were around the property. The contrasting colours and interesting shapes, I couldn't get enough of them!" – Katie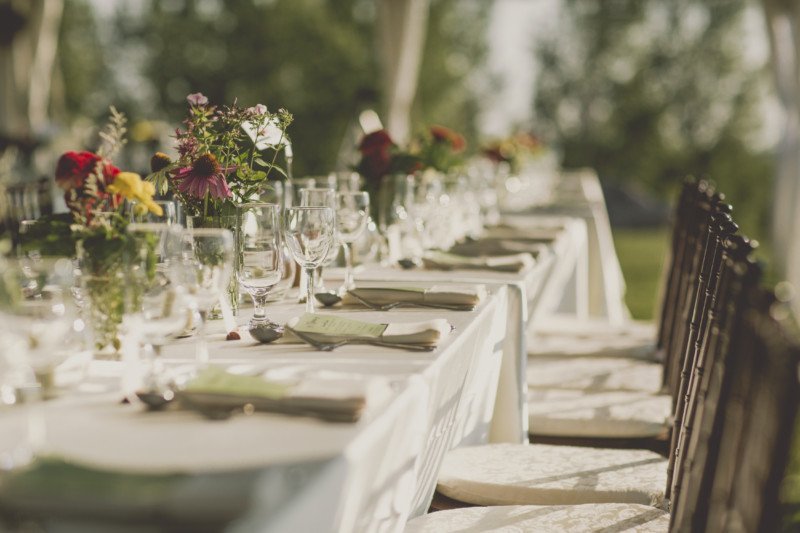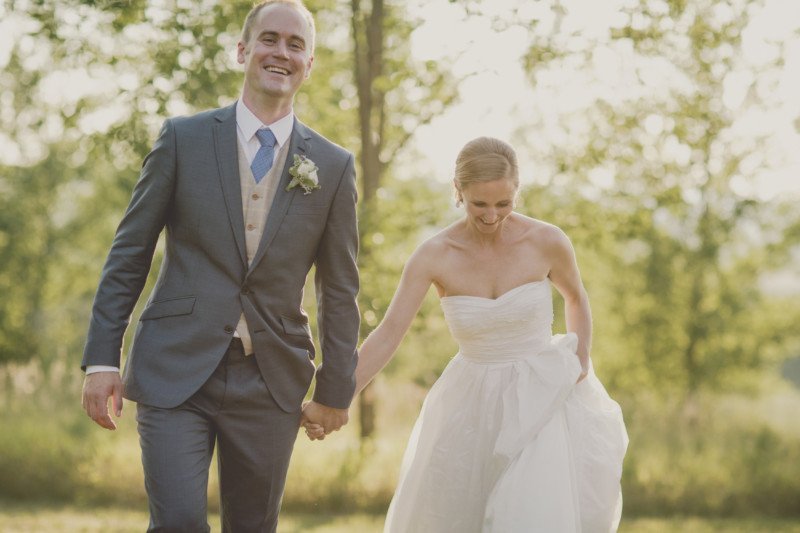 The sun set on Hawk Hill couldn't have been more picturesque. As the sun set, the couple made their grand entrance into the tent and the party started!
Friends of the couple sang a song they had written together, using the shakers as their back-up.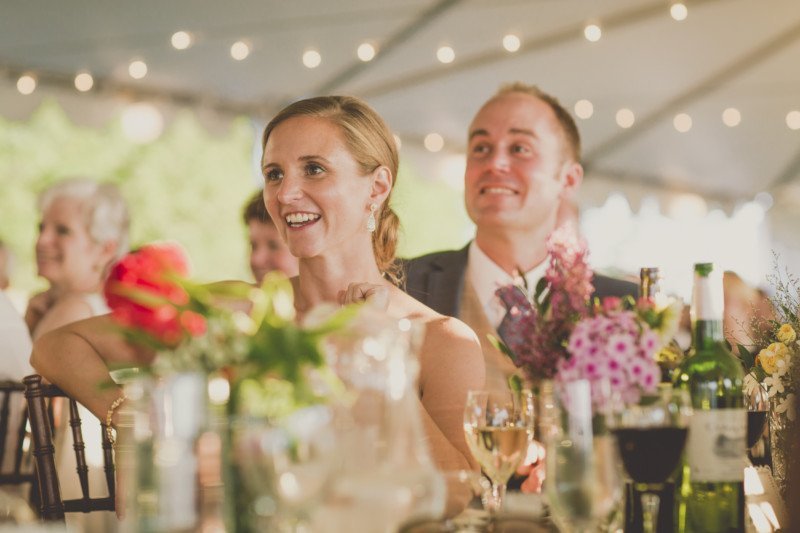 The sunlight was phenomenal in the tent, giving a gorgeous orange glow!
As the sun was setting, I grabbed Katie and Brendan for a few more photos before the night was over. That view was breathtaking!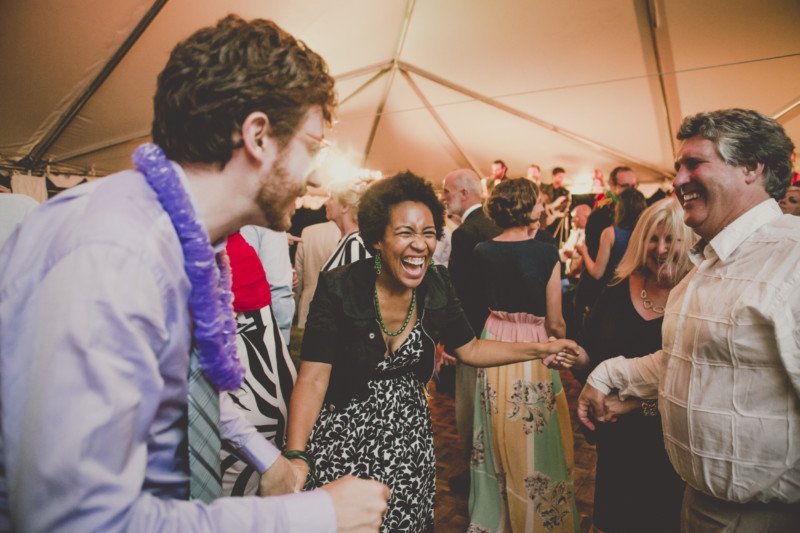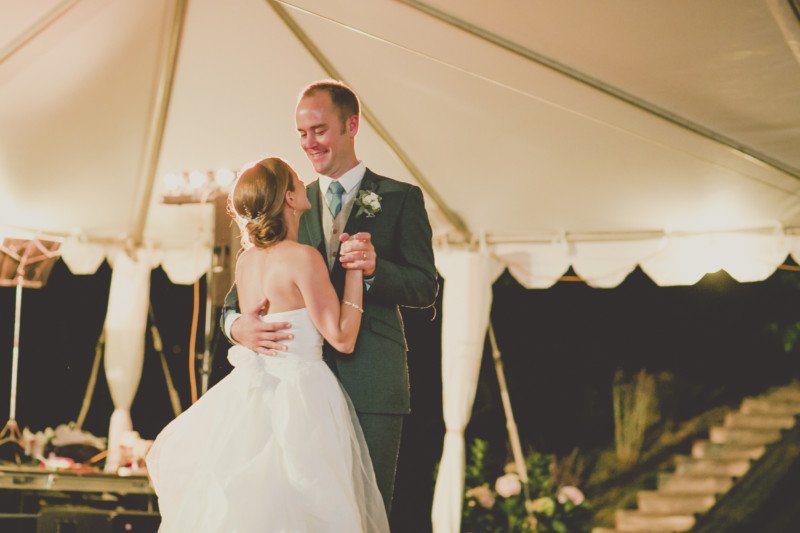 "We danced to "You Send Me" by Sam Cooke. We are both huge fans and this song is perfect for a first dance at a wedding. it is about love, lust, longing and wanting to spend the rest of your lives together. Plus, it is simply a beautiful song!" – Katie
The Intentions Band sang the night away with cover classics and some of their own tunes. The dance floor was shaking!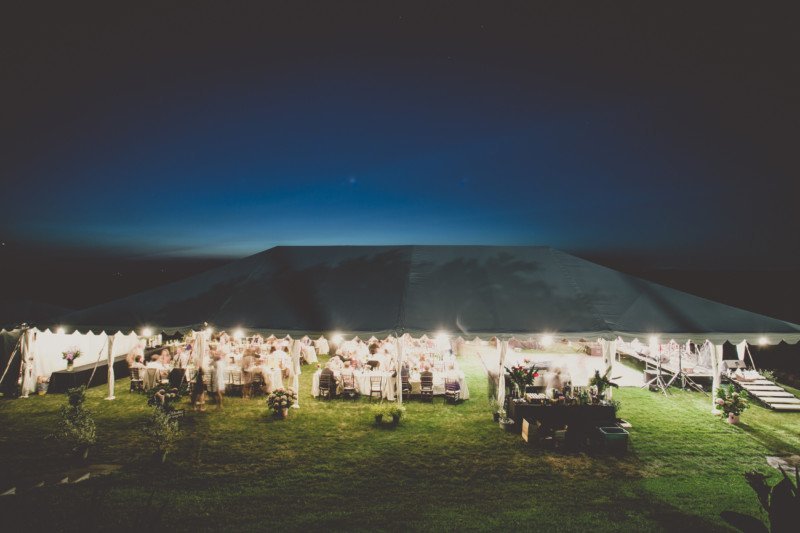 This wedding had to be my favourite tented wedding celebration yet! Not only were the decor details handmade, heartfelt and creative, but the mood of your friends and family made it all so intimate and personable. What a night to remember!
xx – april
————————————-VVVVVVVVVVVVVVVVVVVVVVVVVVVVVVVVVVVVVVV————————————-
ceremony + reception: Hawk Hill – mother of the bride's property // officiant: Family Friends // cake: Sugar Chalet // catering: On the Side Gourmet // dress: White by Vera Wang // tux: Simon Carter // shoes: Bride – Miz Mooz; Groom – Cole Haan // accessories: Earrings – BitterSweet; Bracelet – bride's mother // bridal party attire: Bridesmaids – custom made; Groomsmen – Banana Republic // flowers: custom made by the mother of the bride and groom and their friends // boutonnieres: Quinn's Blooms & Greenery Ltd // hotel: The Woodlawn Inn // music: The Intentions // hair + makeup: Ashley Readings, Bridal Makeup Toronto // favours: Handmade shakers // bridal party gifts: Groomsmen – Swatch watches // stationary: Delphine Press // tent rental: Affair Rentals // photobooths: Self constructed usinga D90 Nikon camera, Apple Computer and remote // budget: $45,000 // number of guests: 155