---
tented glamour wedding
July 7, 2014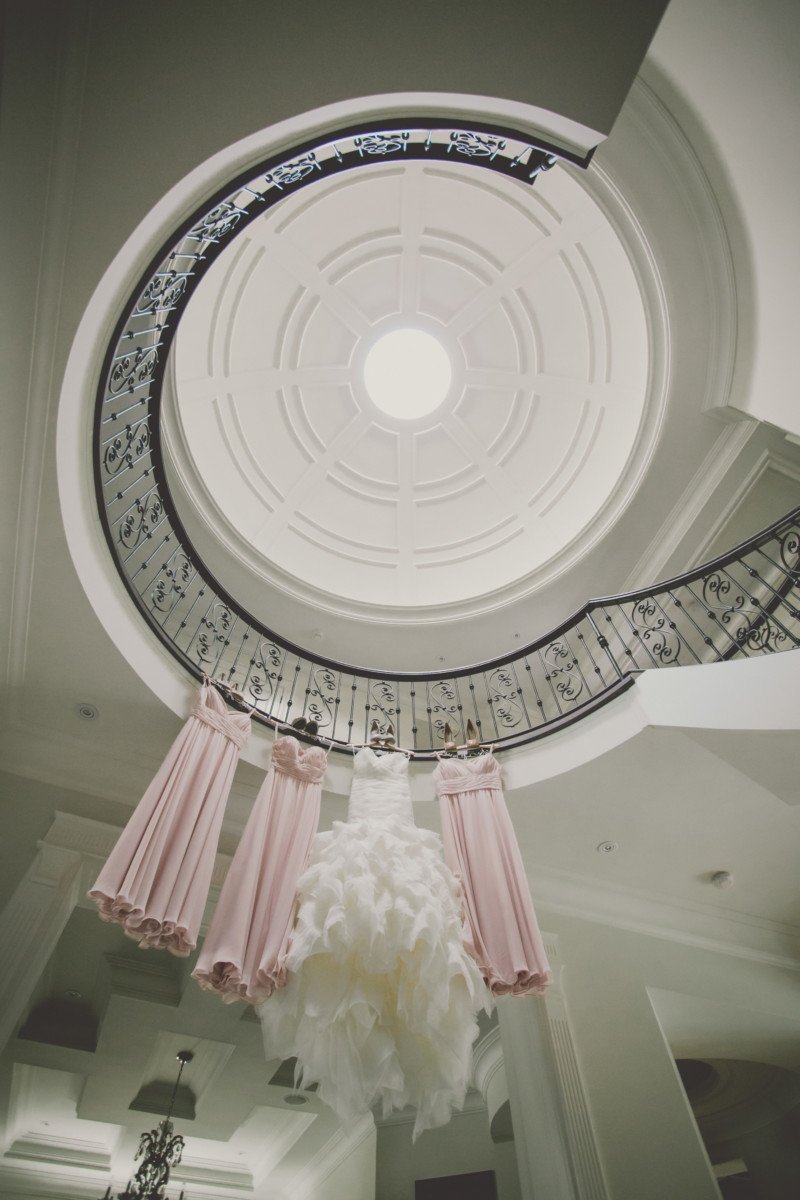 Almost a year ago, I had the pleasure of photographing Maggie + Chris' gorgeous family farm estate wedding and finally today I get to blog about it! Wedluxe has blogged about their stunning affair on yesterdays post and here it is: http://wedluxe.com/mag-chris/.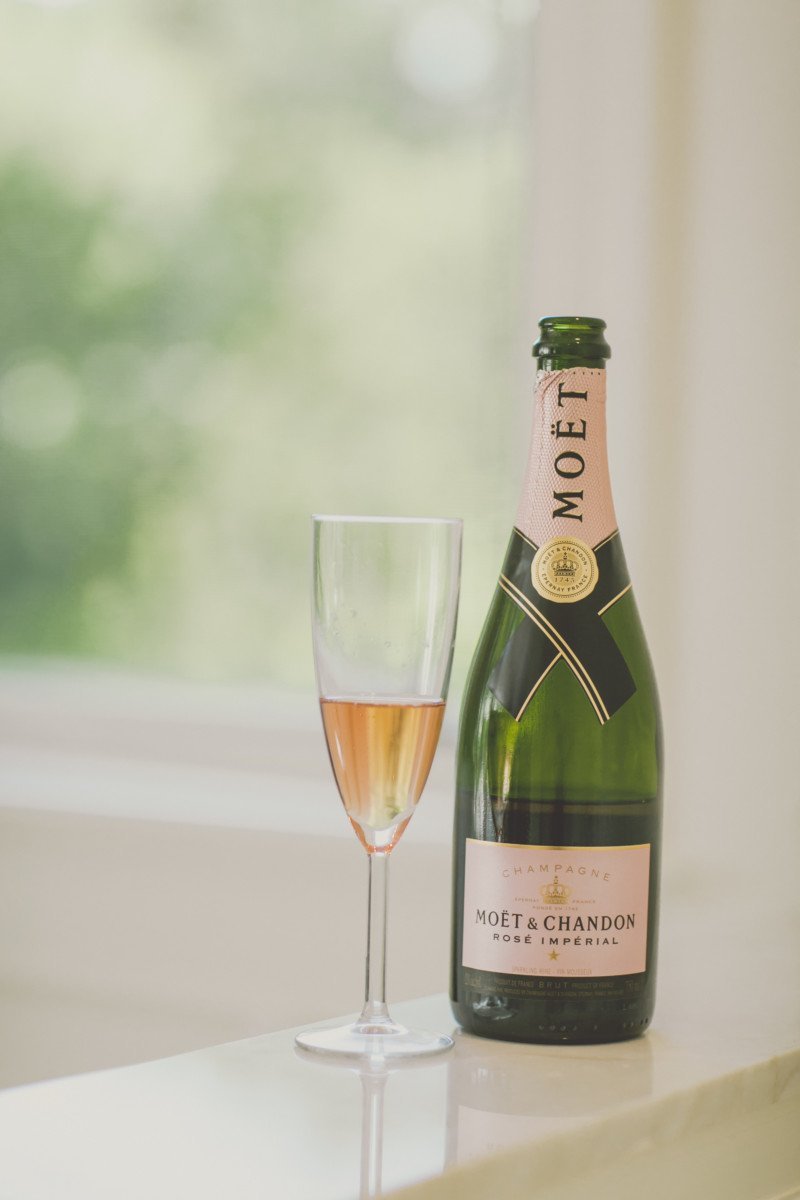 I too however would like to post a little about the adorning couple and their day. Maggie and Chris are a smooching love bird duo who for the most part of their engagement session couldn't keep their hands or lips off of each other!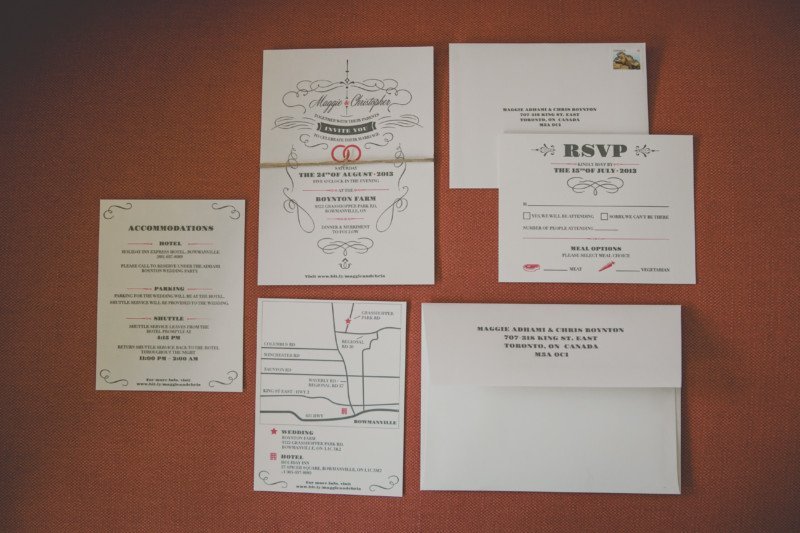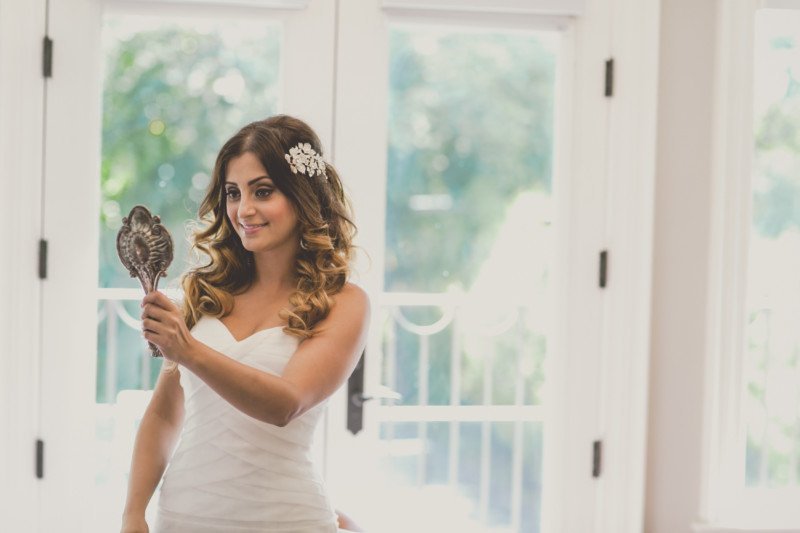 Maggie looked like a beautiful princess straight out of a fairy tale. Her dress was Denniss Basso for Kleinfeld – from Kleinfeld in NYC and hair and makeup was by Dylan Hanson.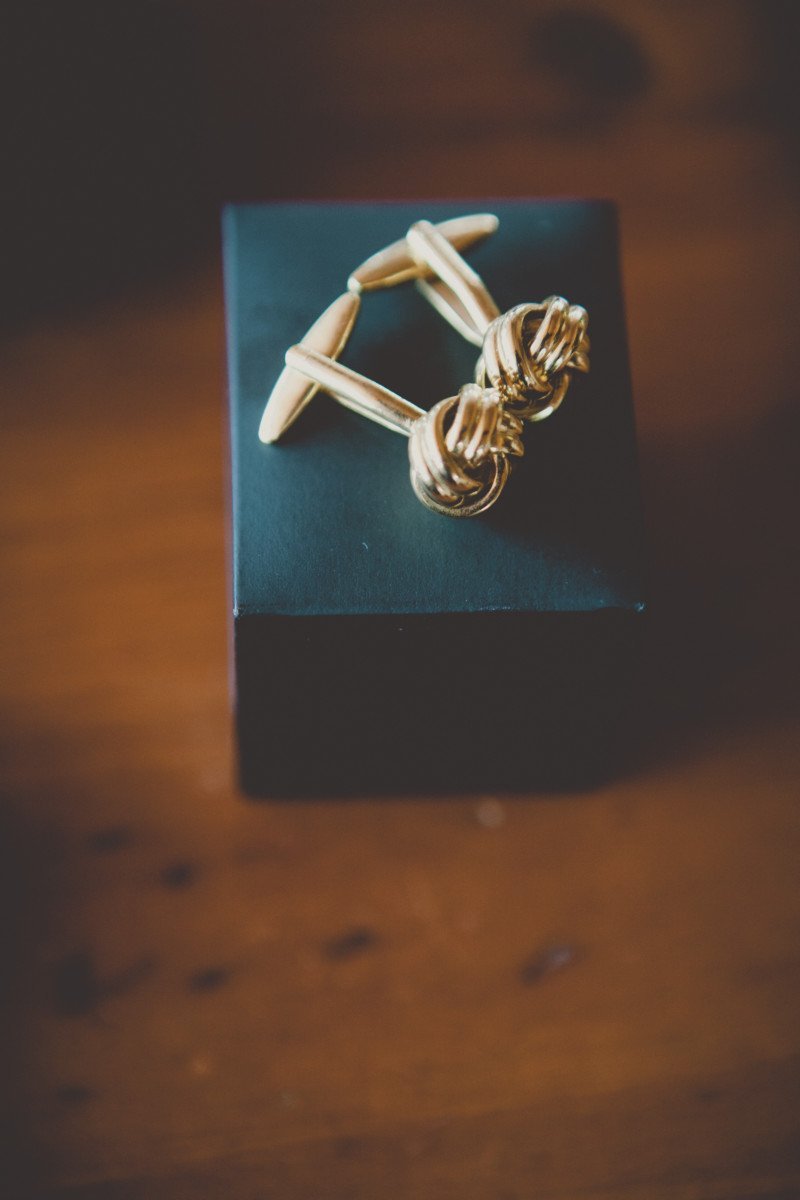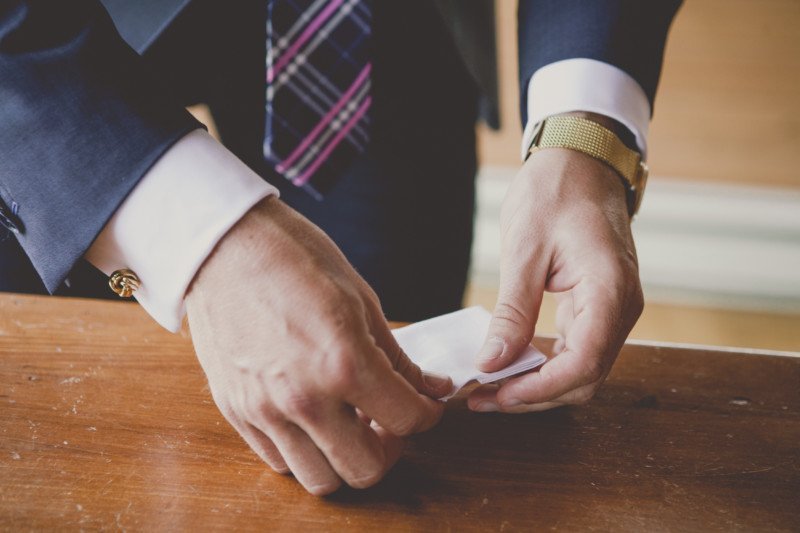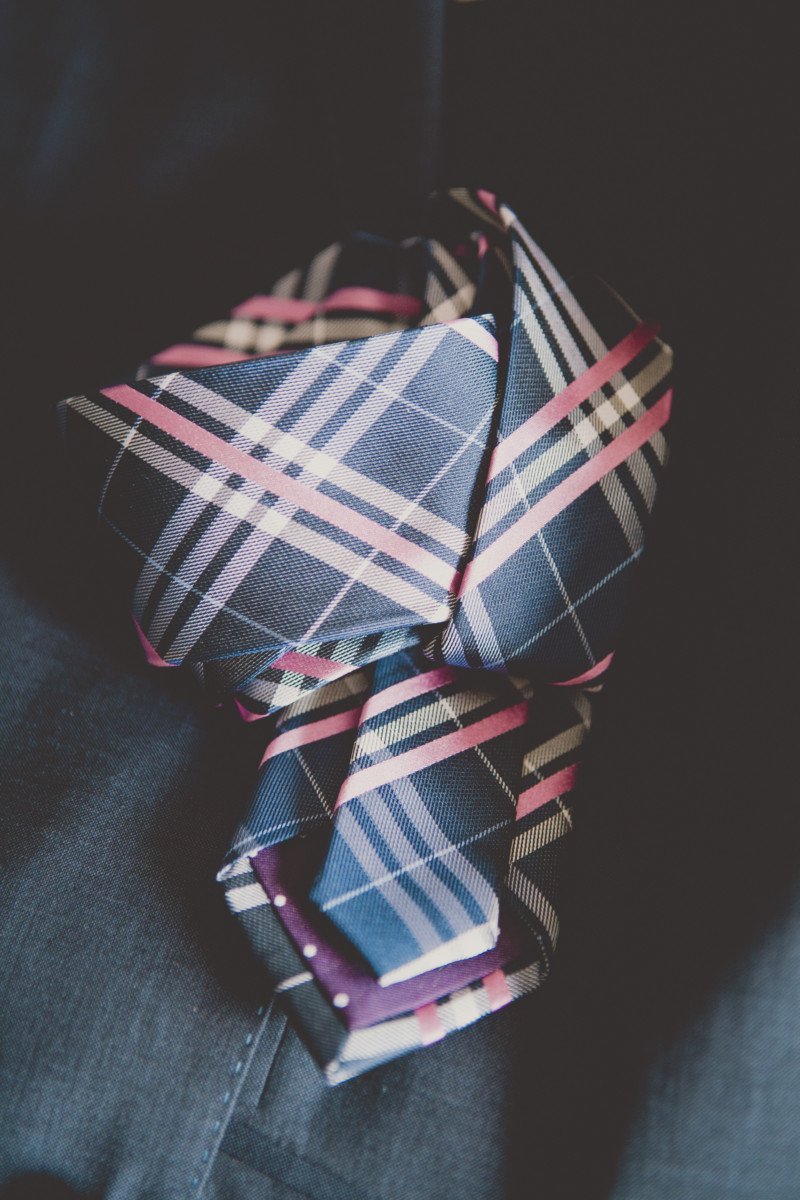 They are both equally eye catching and Chris seems to be the calming effect on the energized Persian beauty, Maggie. Originally Maggie tells me that she wanted to get married in a castle in France. After researching and understanding that the logistics of the planning were too much, they settled for Chris' family farm in Bowmanville, Ontario. He had expressed that the location held a lot of sentimental value to him. In fact, the aisle that they eventually walked down was a tree-lined black walnut isle planted by his grandfather 60 years prior. The history and the love that the farm exuded became a perfect backdrop to such a picture perfect day.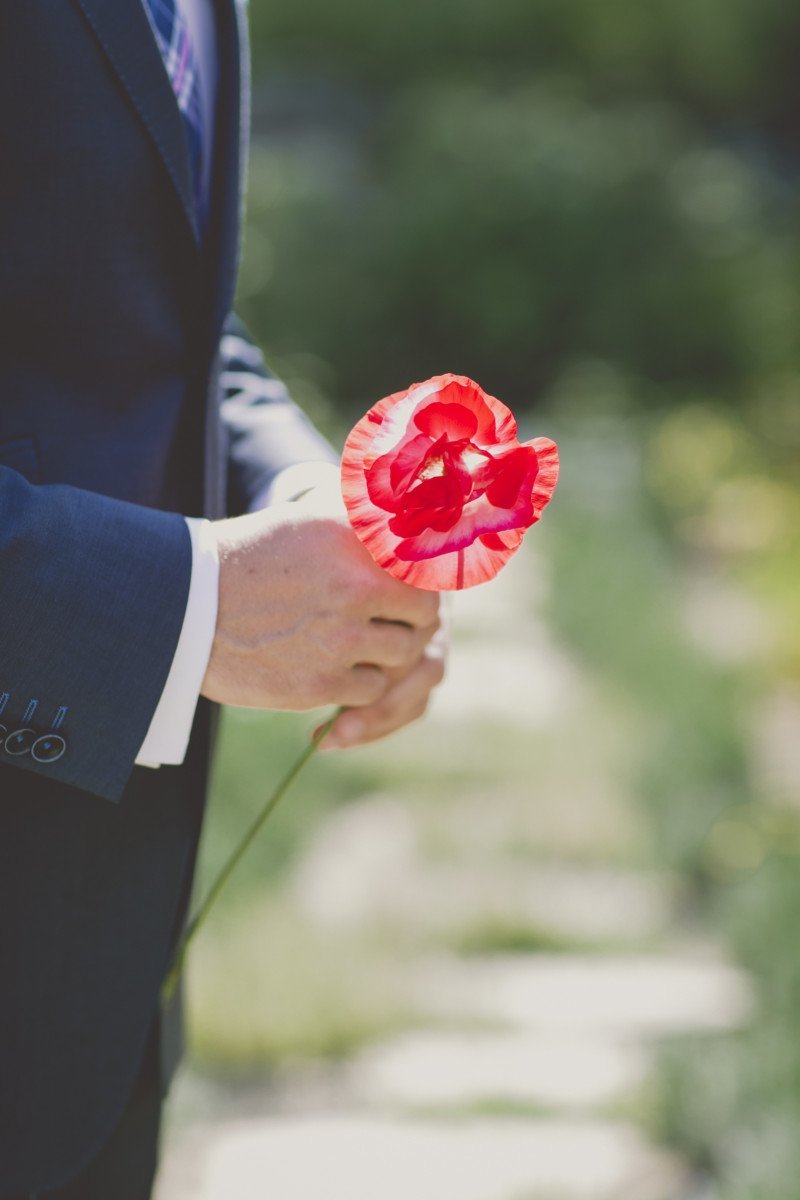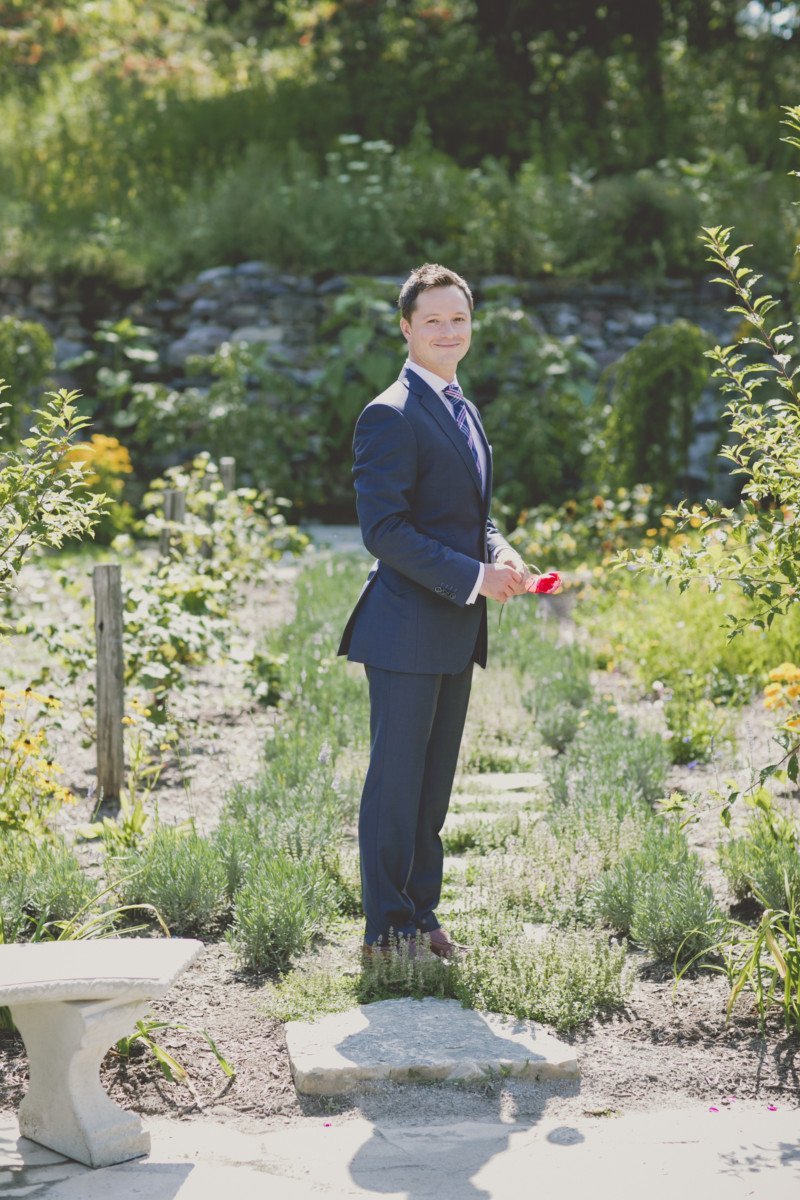 The weather was pretty perfect on that late summer day. Just the right amount of blue skies and sunshine!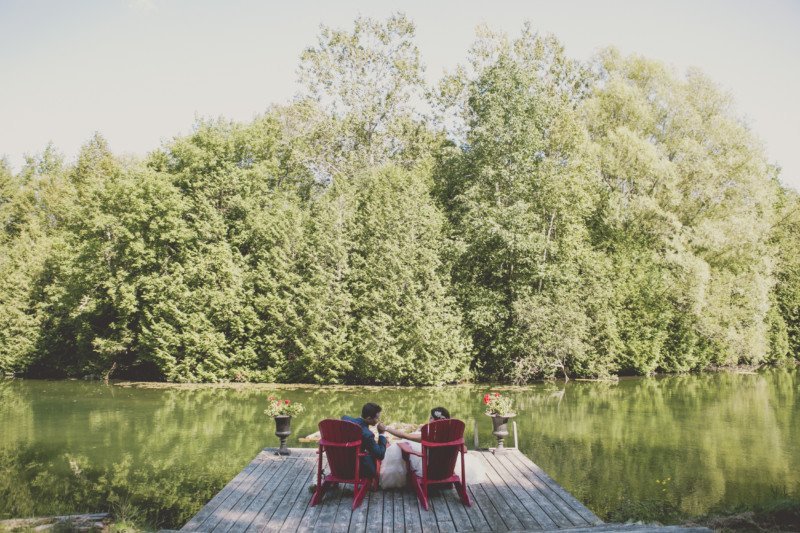 I couldn't resist getting a photo of the bride and groom in this beautiful and serene setting.
Maggie was very involved in the planning process of her wedding and carefully hand-picked each element. She had many DIY projects under-go and successfully incorporated them into an elegant vintage soiree amongst nature.
The couple had a custom-built pergola made on location which would be the focal point of the ceremony. It sat in front of the pond and was wrapped in old wine twigs and decorated with fresh greenery. Hanging in the centre was a stunning chandelier that the couple sat under for their Persian ceremony. The Persian table on the floor in front of the pergola is called a Sofreh-ye Aghd and its elaborate styling was breathtaking.
Sweets, spices, herbs and fruit were perfectly styled, each representative of something to take on in the couple's life together. A mirror sat facing the couple to one side of the pergola representative of the couples fate.
Persian ceremonies are stunning and each and every word and object represents something special in their new life together. It is a binding moment as a couple and two families unite.
The lovely flowers were created by Elizabeth Munro Design.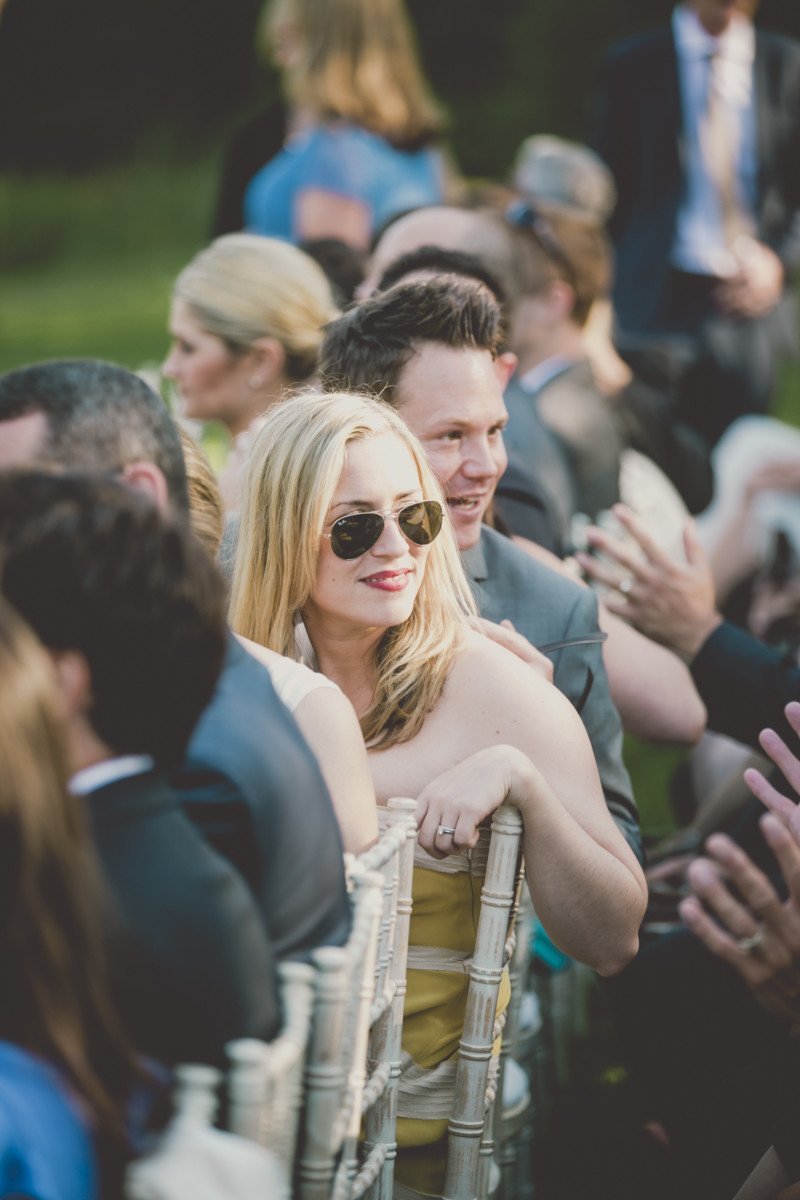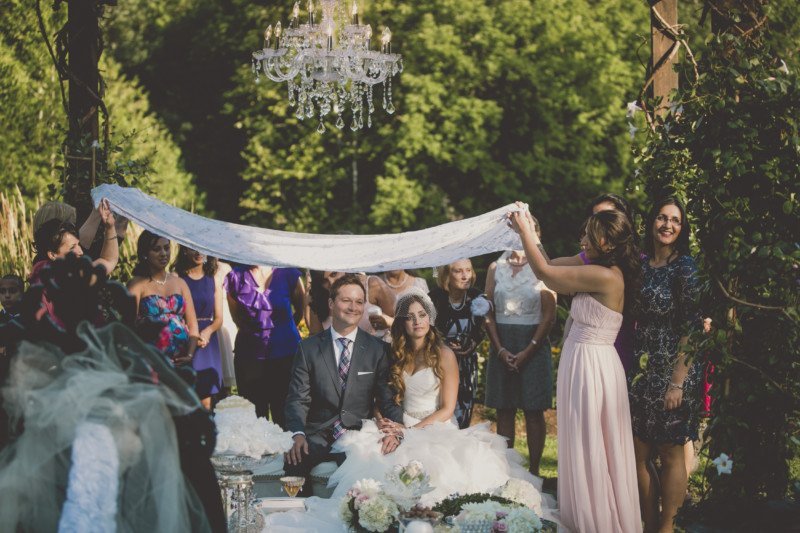 The farm sits on 63 acres so finding space for the gorgeous square tent for the reception and space for cocktails was not an issue. The cocktail area sat just in front of the pond and behind a split rail fence under staggered trees adorned with chandeliers. These chandeliers were not just hanging in the trees but also lit!
Once guests were finished with cocktails, they were able to find their table number hanging on an old farm door. Maggie made little luggage tags that hung on vintage bronze keys with twine. The key to the guests tables were then fastened to the door.
They were definitely one of the top features of the decor especially as it got dark and candles lit from below, and chandeliers lit up the under-bellies of the trees. Wine barrels were in place of high top tables and one of the barrels was signed by their guests which is now used as a side table in their home.
It is a constant reminder of their gorgeous wedding day and everyone that shared it with them. It is a great alternative to creating a sign in book that likely will not be looked at very often.
"I loved most of my DIY's. I would say my favourite detail if I had to chose was the table settings as a whole. I love my glass beaded charger plates, home made maple syrup favours, place cards, menus, flowers etc. all together. I also LOVED my cocktails in the trees with chandeliers."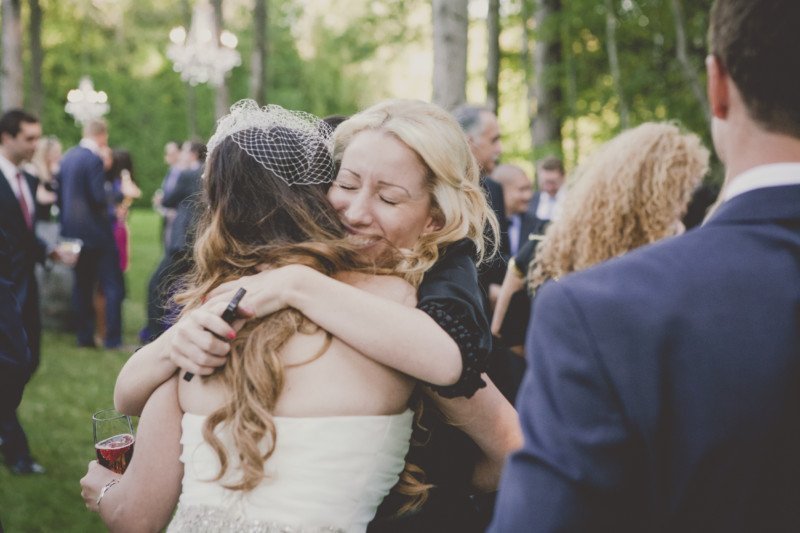 The inside of the tent was fully draped in white fabric with cafe lights shining from underneath. Another 5 crystal chandeliers hung from the ceiling.
Finally the cake sat on a vintage SINGER sewing machine owned by the grooms grandmother.
On each guests place seating sat 50ml maple syrup bottles that were homemade from the farm from maple trees on their own property! Maggie and Chris had envisioned bigger bottles of syrup until they got a dose of reality when making their own syrup and realized that 50ml will do. 🙂
On each table inside the tent was also a table number. The table numbers were hand-made and assembled. They were mini doors made out of a slab of wood, door numbers, vintage keyhole and crystal mini door knobs.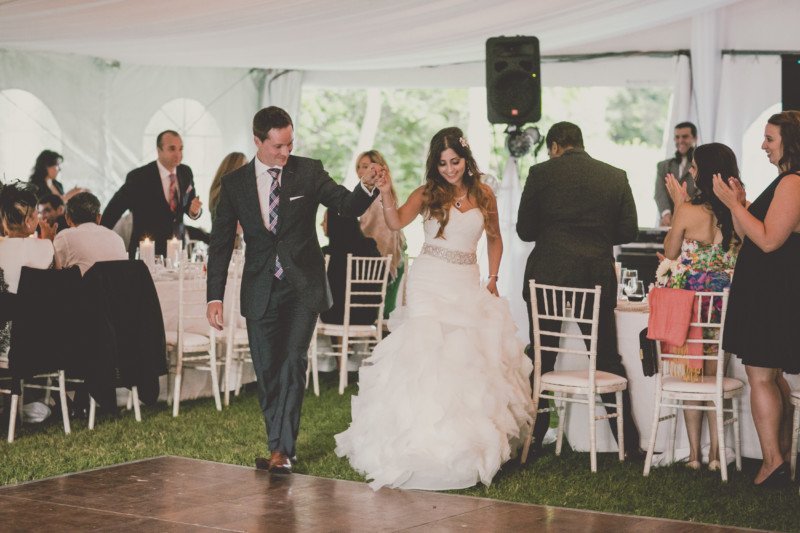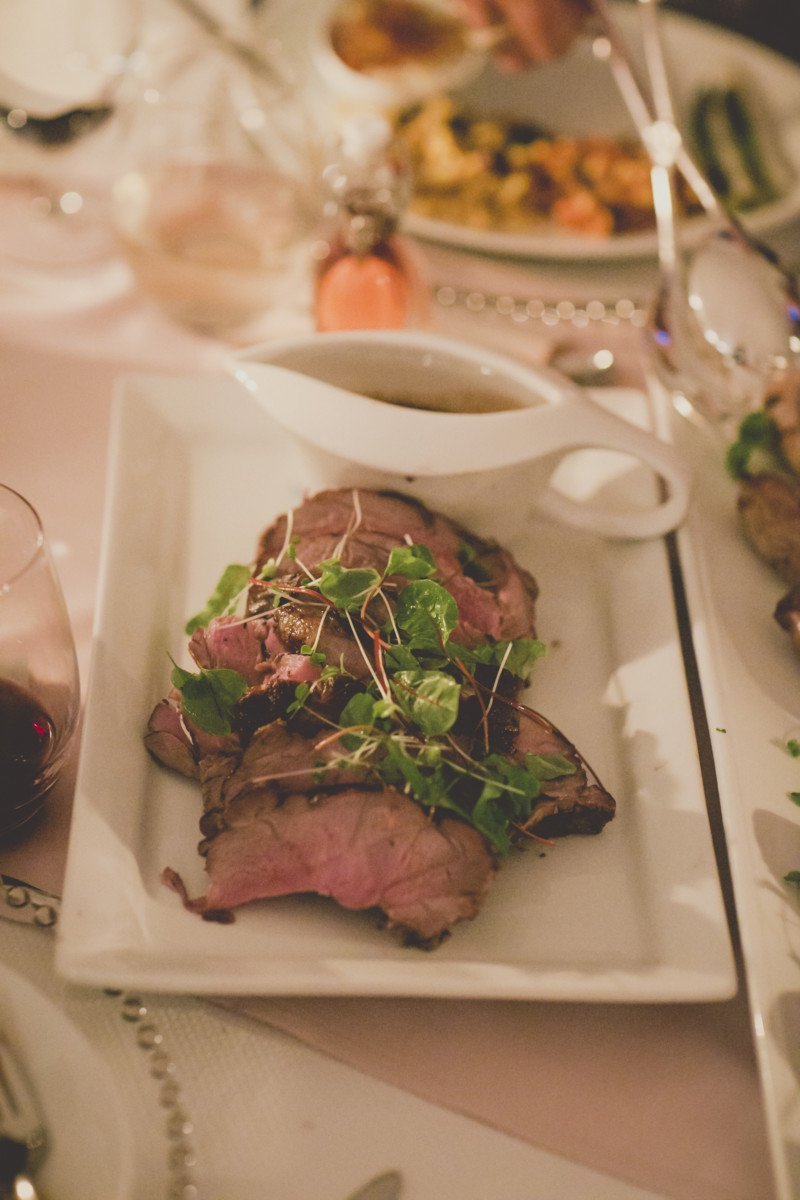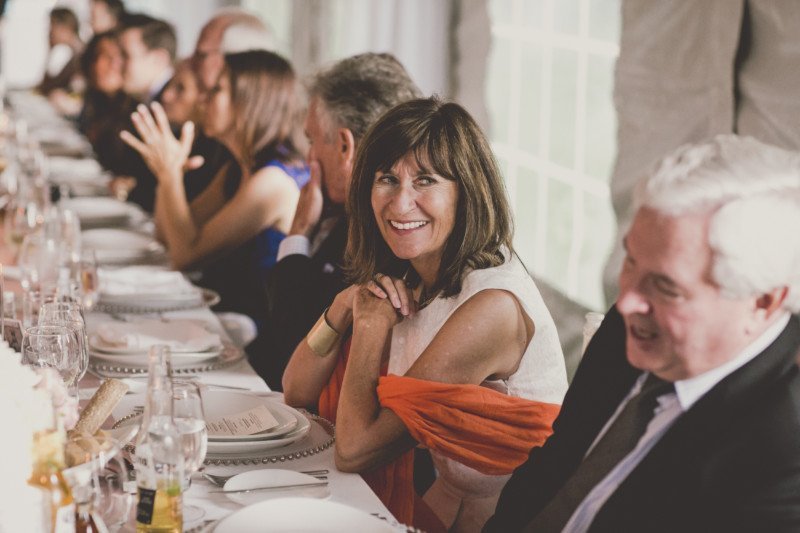 "I won't give up – Jason Mraz was our first dance song. This was our chosen song as the lyrics really resonate with our relationship. This song speaks to both of us not giving up on each other or our relationship and sticking through the good and the bad. We both feel that is what will help us succeed as a couple."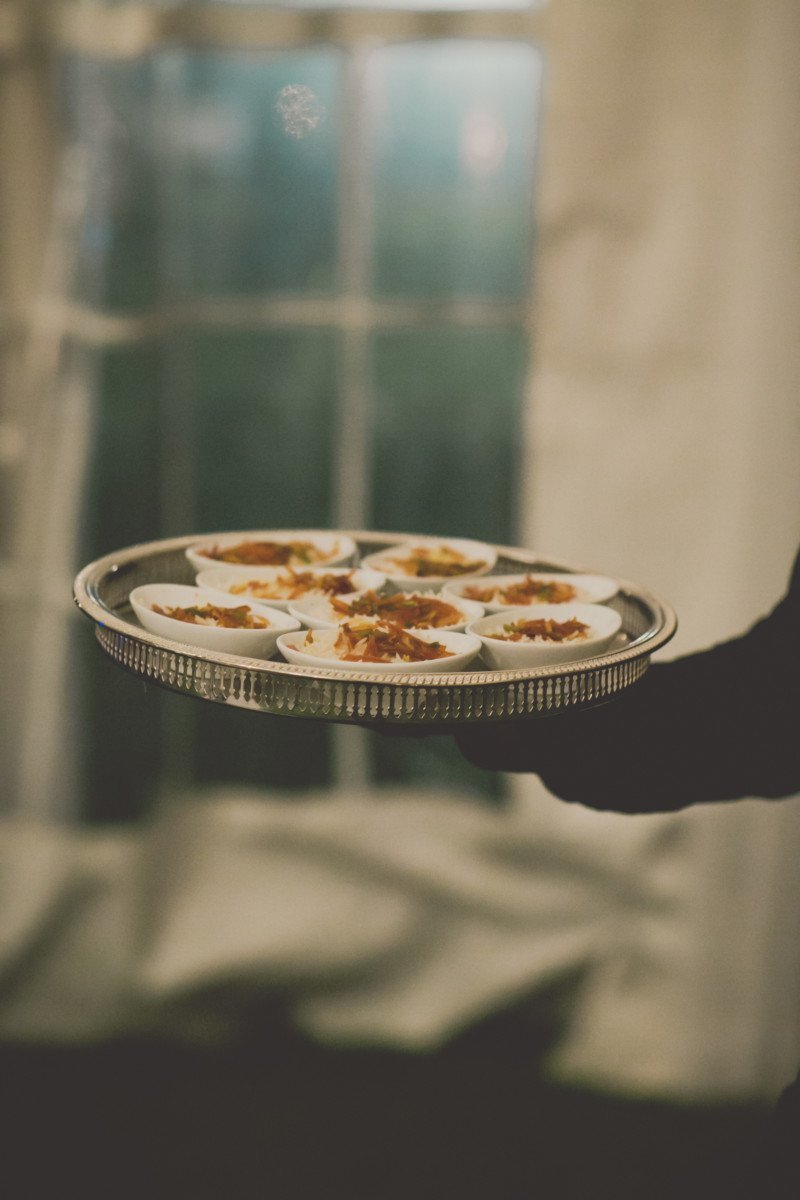 "My top 3 best moments….Can't choose one. Top three:

~Coming down the aisle in a Horse & Carriage
~Seeing the lit chandeliers in the trees at night
~Dancing the night away with friends"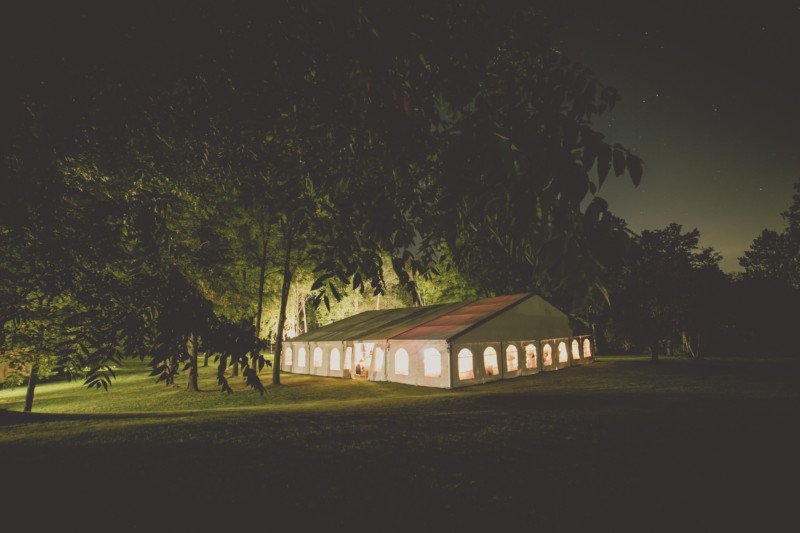 All in all, the day was stunning, the weather was perfect and the guests had a magical time! Maggie and Chris you did such an amazing job sharing your esthetic, your love and your families traditions, hard work and love for each other. Thank you for having me document your wedding day!
xx- April
————————————-VVVVVVVVVVVVVVVVVVVVVVVVVVVVVVVVVVVVVVV————————————-
ceremony + reception: Family Farm in Bowmanville // cake: Love & Sugar Bakeshop // catering & event planning: Marigolds & Onions // dress: Denniss Basso for Kleinfeld – from Kleinfeld in NYC // shoes: Prada from Holt Renfrew in Toronto // accessories: Monique Lhuillier belt; Bird cage from Kleinfeld; Jeweled Head piece from The Loved One in Toronto; Vintage Borrowed ring from Grooms great grandfather; Vintage borrowed watch from Brides great grandmother; Garter from Emily Riggs Bridal // flowers: Elizabeth Munro Design // music: Bernadette Connors // hair + makeup: Dylan Hanson // favours: Maple Syrup made at the family farm // invitations: Custom Made // other details: Mirror and Candelabra for Persian Ceremony from Import Temptations // chairs: Chivari // rentals: Crystal Chandeliers by Crystal World; tent draping, café lights and candles from J Company and Design // numbers of guests: 195