---
french inspiration
August 22, 2015
Why not bring a little French to your wedding table? This classic and rustic look is timeless. It is easy to design and flexible to make your own; rustic or elegant.
I chose to make this tabletop more rustic by using an old barn door as the table that sits on top of white sawhorse legs.
I found some simple blue linen serviettes, and paired it with solid white plates, finishing off the look with vintage French side plates stacked on top.
A rustic French loaf is displayed on top of the plate, wrapped with twine and sprigs of rosemary and thyme. This gives the look a farm to table approach, keeping decor simple and rustic.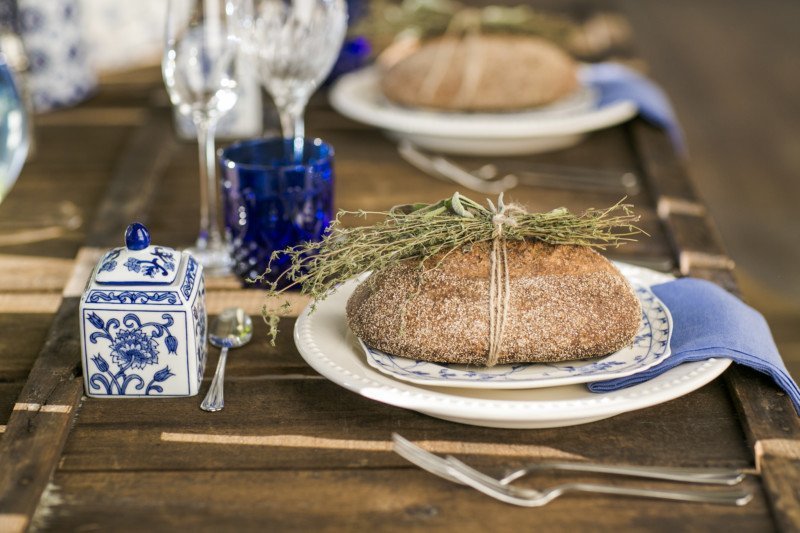 The centrepieces are a collection of Frenchware vases. Some I chose to fill with white tulips and others I flipped on their sides or kept closed. You can have a lot of fun with these vessels, adding more or less depending on how extravagant the look you desire.
If you are concerned with blocking guests faces on the other side of the table, use smaller vases and cut the flower stems short.
Feel free to play with coloured glass and add antiqued or real silver cutlery for that extra bit of texture and authenticity.
xx – april