---
down-to-earth whimsy at the berkeley
October 26, 2015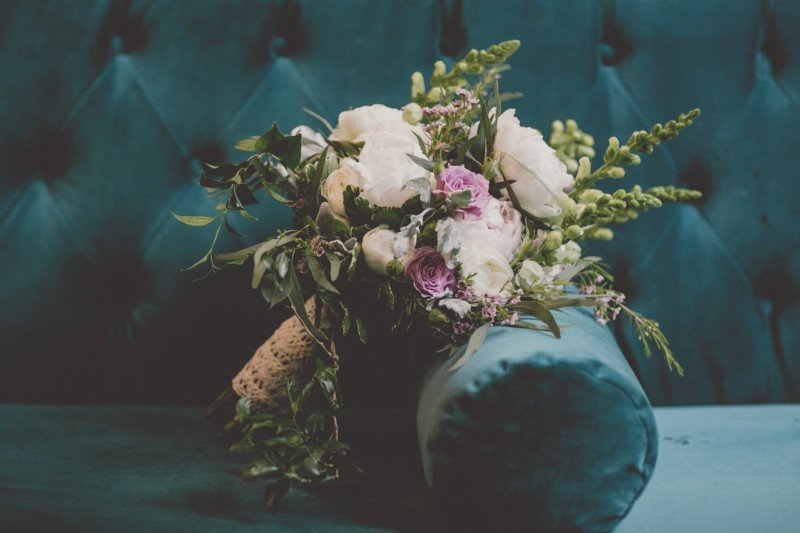 May 2 couldn't have been a nicer day. A spring wedding can be sometimes nerve-wracking as any Torontonian knows our springs aren't very predictable.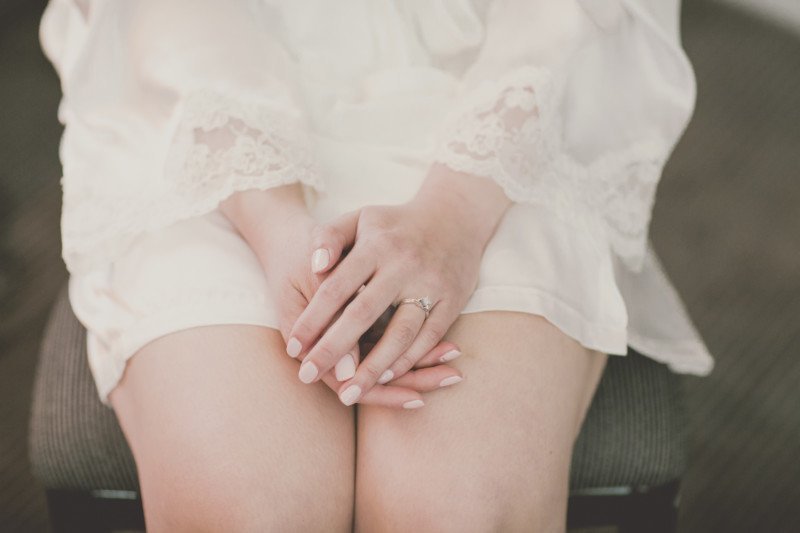 It turns out this day was perfect however and Christine and Bryan were getting hitched!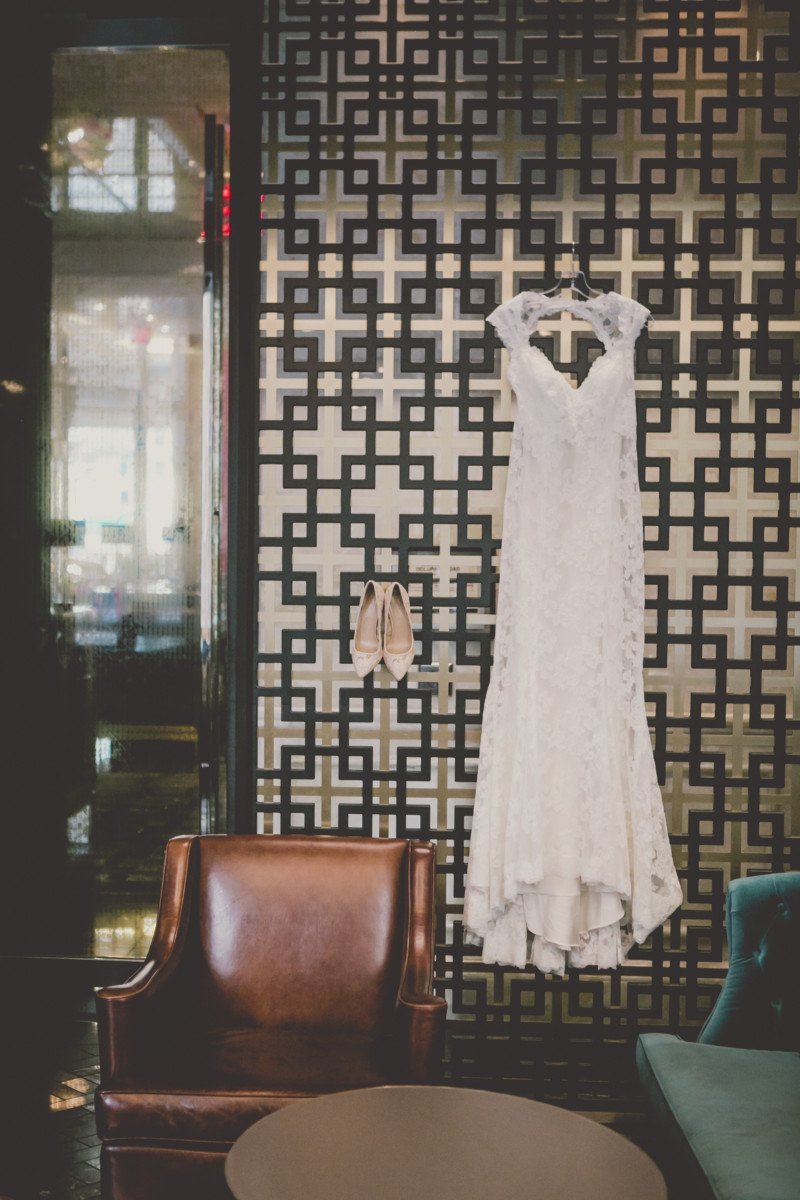 It was the first Saturday of May and the Gardiner Expressway was closed. I was fearful of a mad traffic jam so I took the subway and ended up arriving at the Trump Hotel an hour before my start time. I couldn't believe the luck of the day. 22 degrees, sun, a breakfast wrap and coffee and not a worry in the world about arriving on time. AHHH. A sigh of relief.
My day of work started with ample details at the Trump Hotel. It is one of my favourite hotel locations because of their service. The staff are beyond hospitable and have helped in a rainy day jam one too many times. Not to mention, the textures and colours of the bar behind the front desk are just dreamy.
Most hotels in this city have revamped their look to a more modern and clinical feeling which is never fun for finding textures and colour for photography.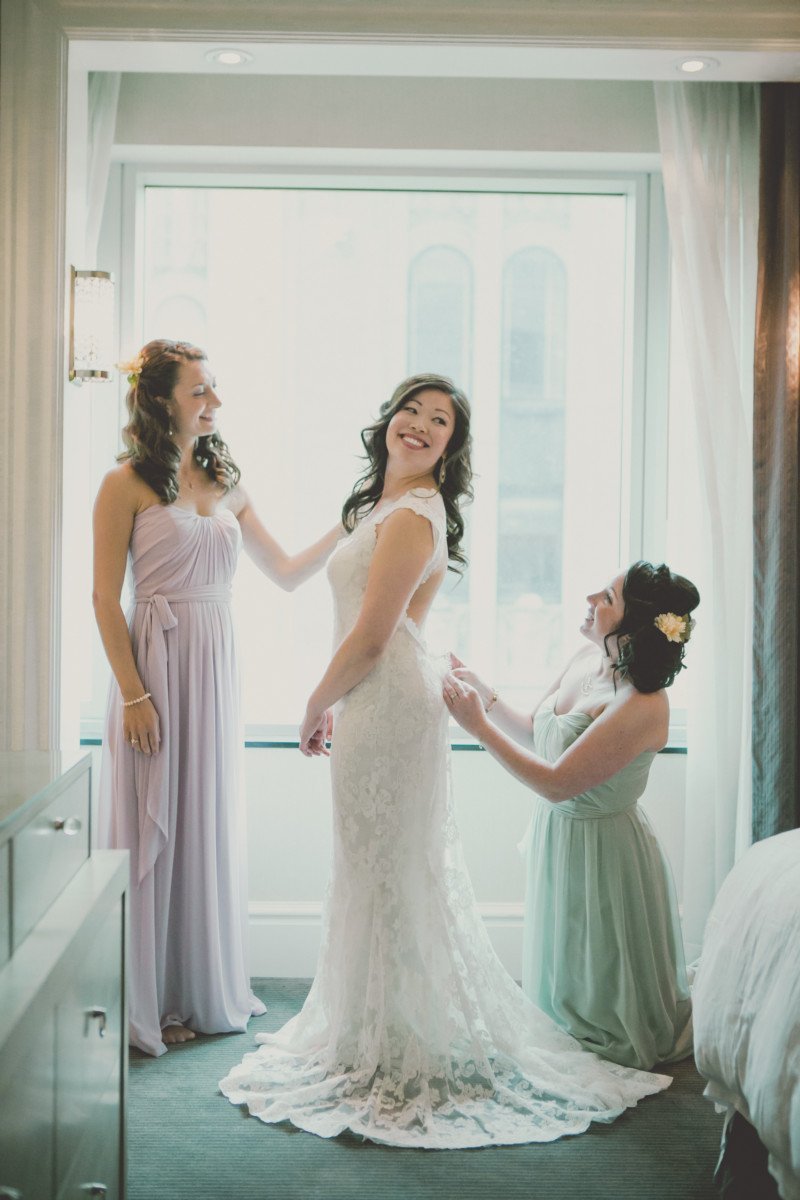 Since Christine was getting ready at the hotel I knew that the colourful backdrops would suit the Berkeley textures and eclectic whimsy. We got gorgeous getting ready shots and headed to St.Paul's Basilica for the ceremony.
How beautiful does the bride look!? Her hair was by Paulina Gorecki and makeup was by Gina Frantzis of Esthetically Yours.
Christine's beautiful dress was courtesy of Cher by Watters from Felichia Bridal.
The girls were having so much fun enjoying some down time before the day took a busy turn.
When you find a great prop nearby…use it!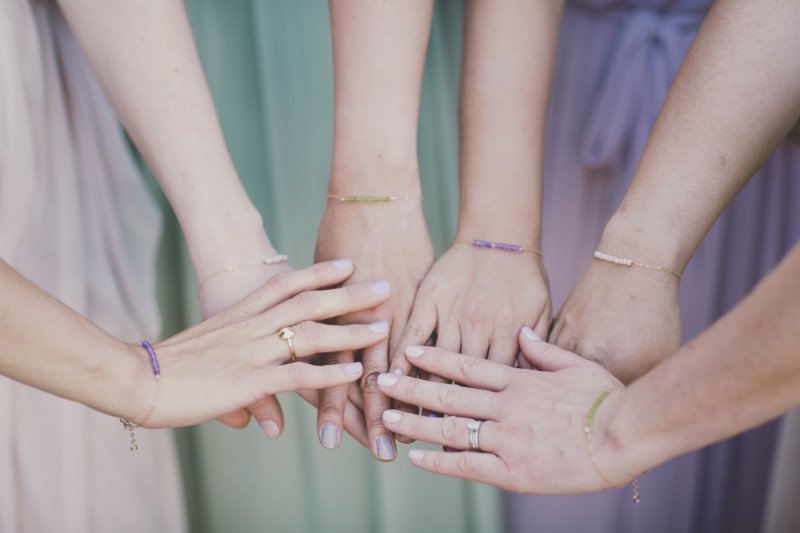 The ladies showing off their lovely bracelets.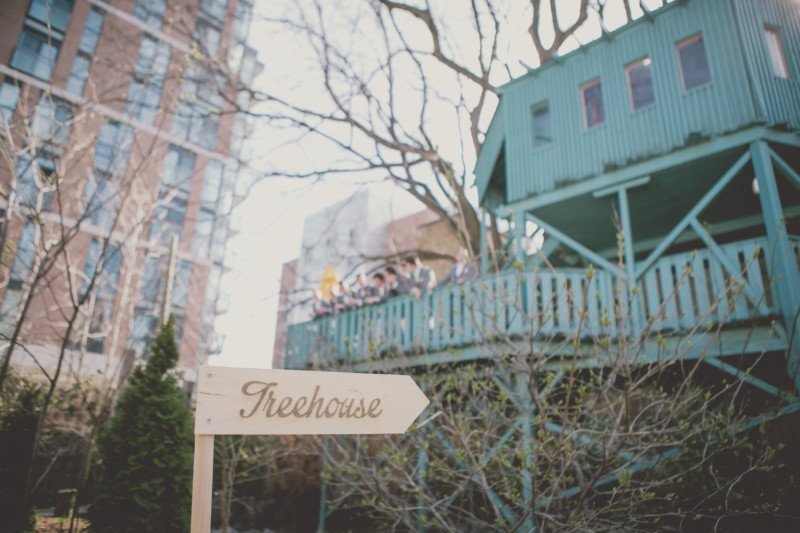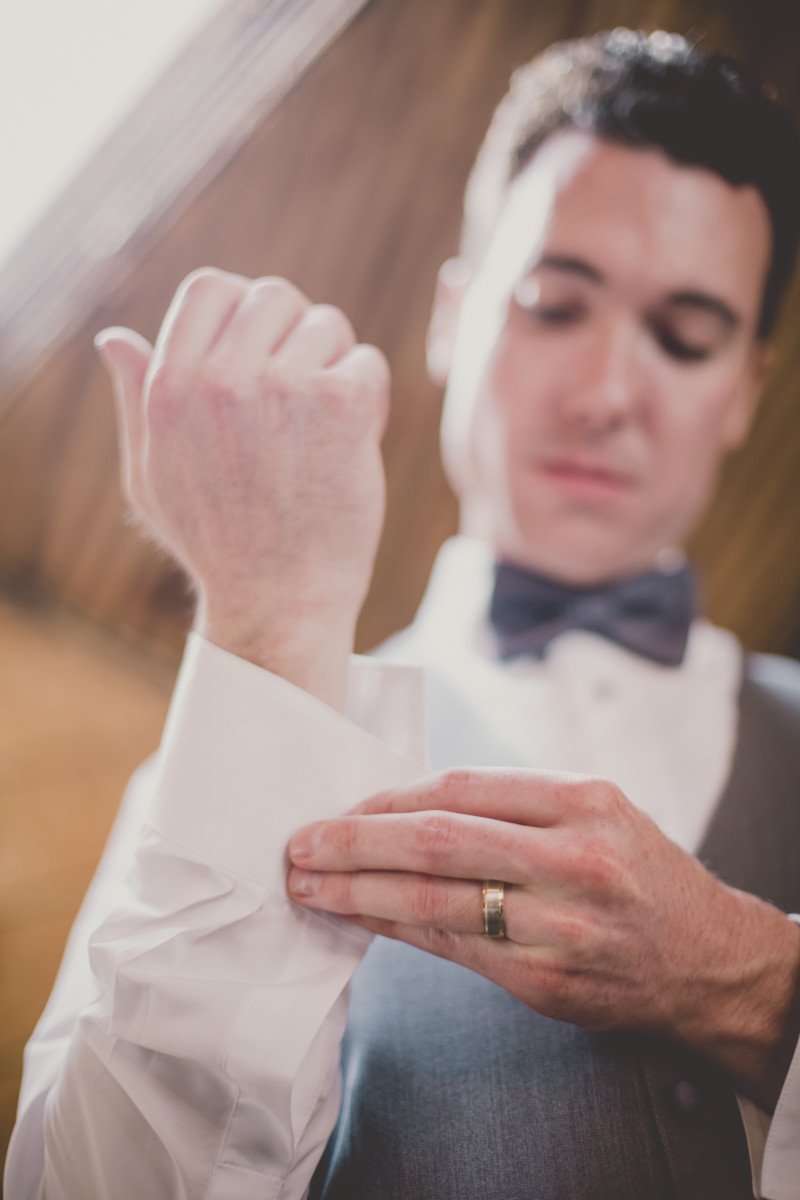 The groom looked pretty handsome in this stylish Michael Kors tux from Freeman Formals.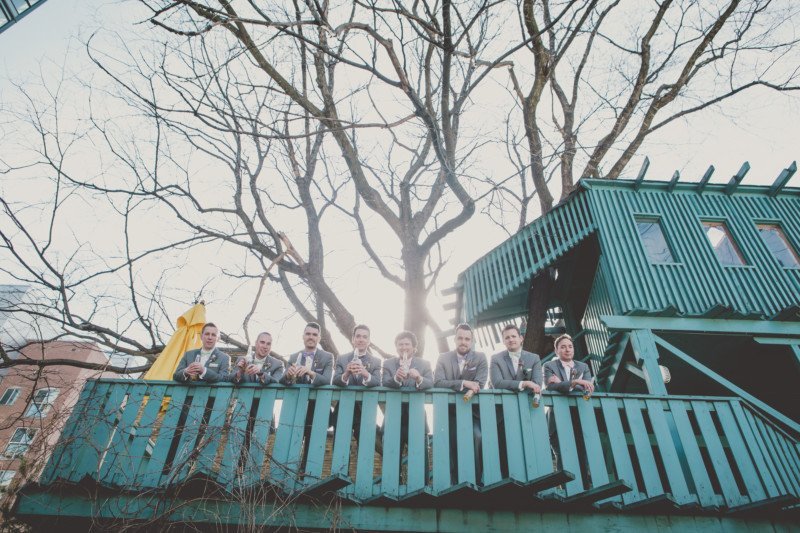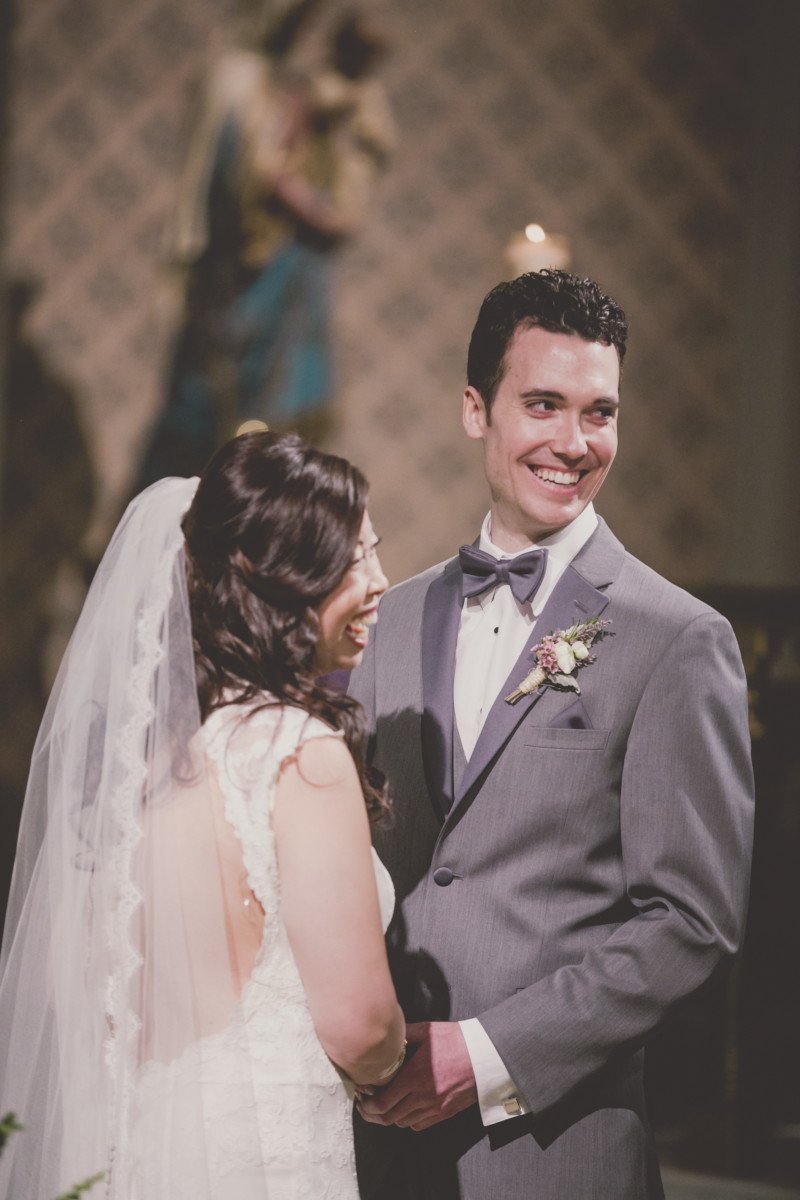 The bride walked into the church to "Yellow" by Coldplay being played on cello and violin.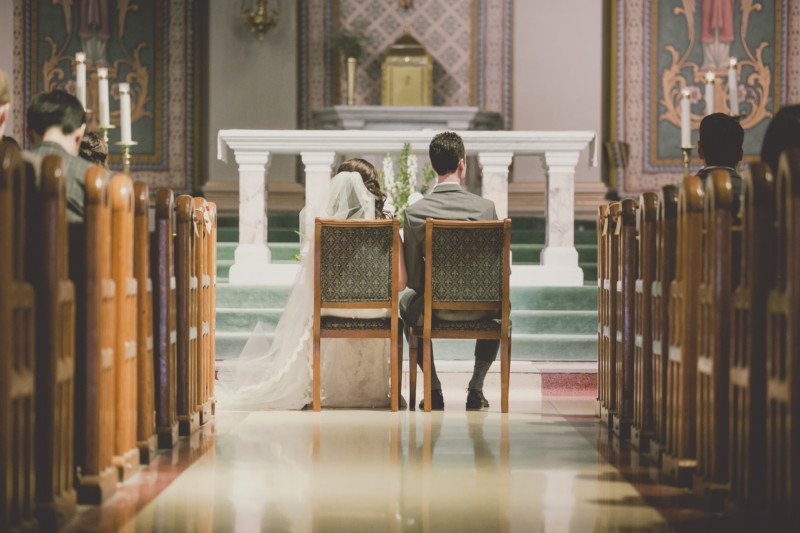 It was a short and sweet ceremony, which allowed for plenty of time for the bridal party to take many pictures at Todmorden Mills and Berkeley Field House, and we even stopped by a nearby railroad to snap some couple photos.
"My favourite moment was saying "I do!" in front of our closest family and friends at St. Paul's Basilica."
Married at last! Christine and Bryan are all smiles as they make their way down the aisle together.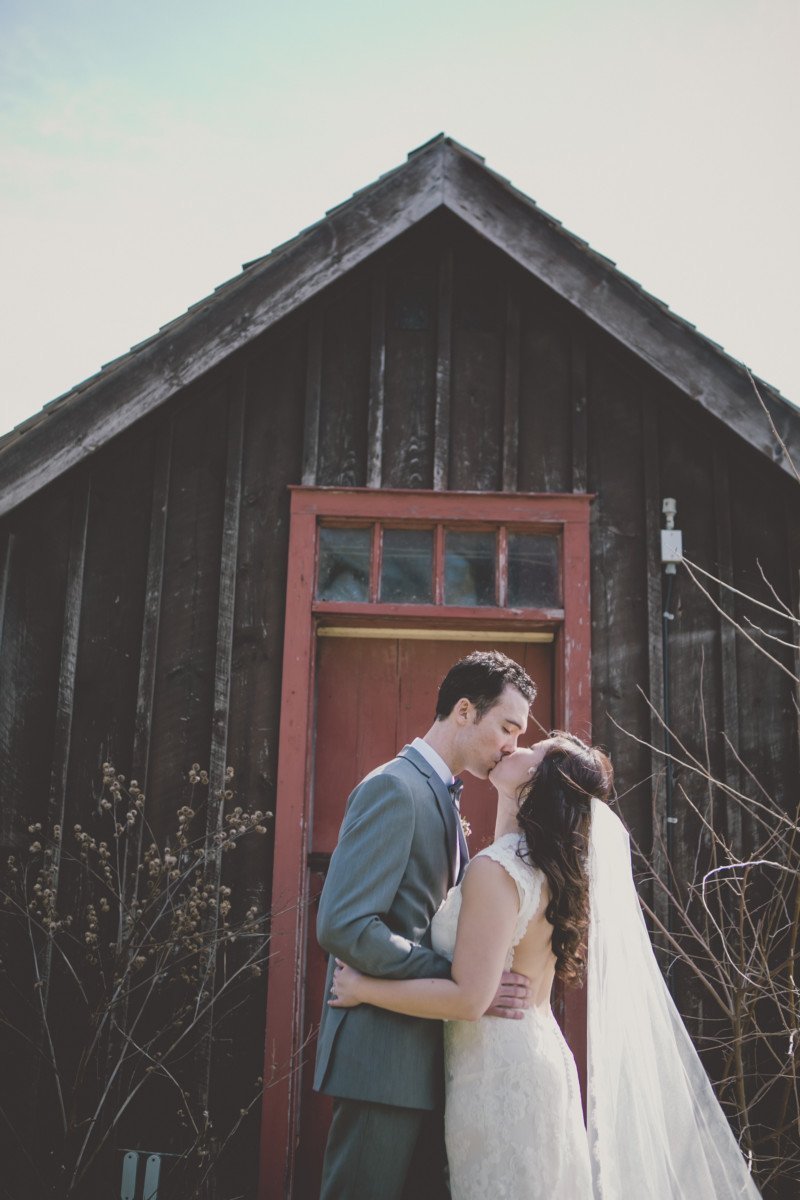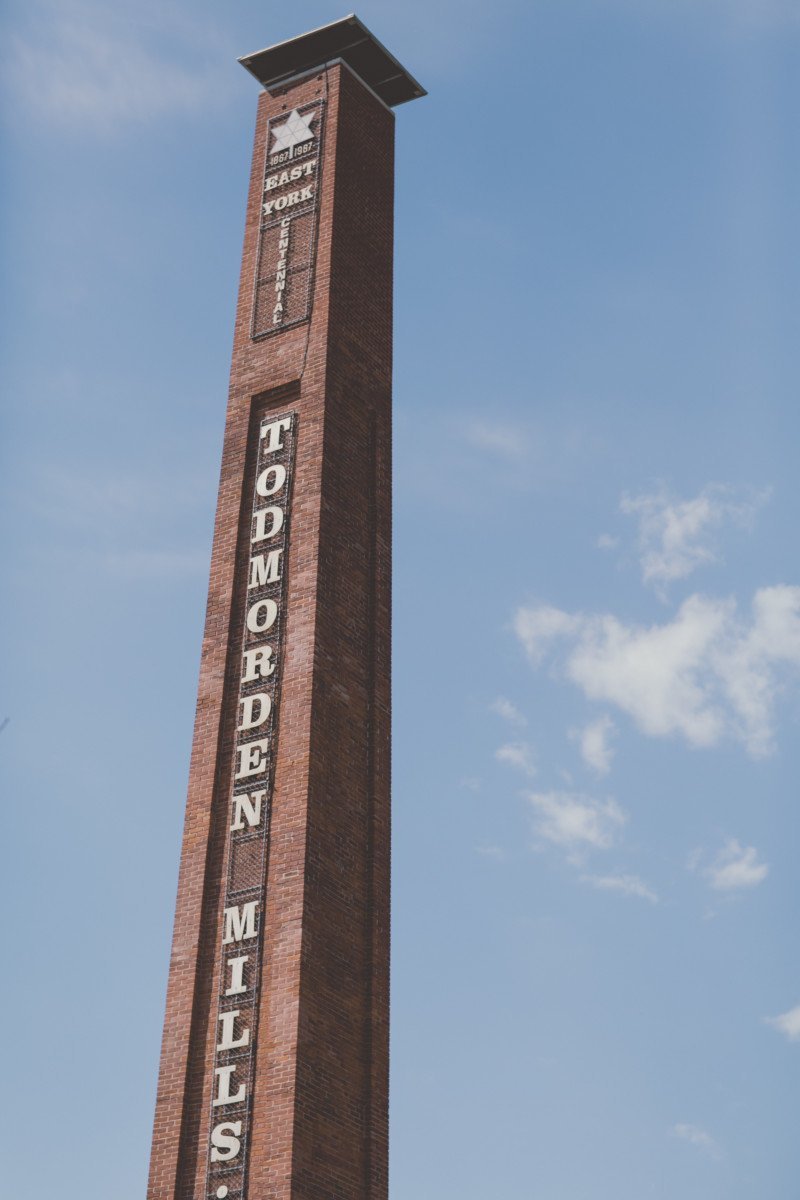 If you're lucky enough to get weather as gorgeous as this on your wedding day and are looking for a great outdoor site to take your wedding photos, Todmorden Mills is the perfect spot!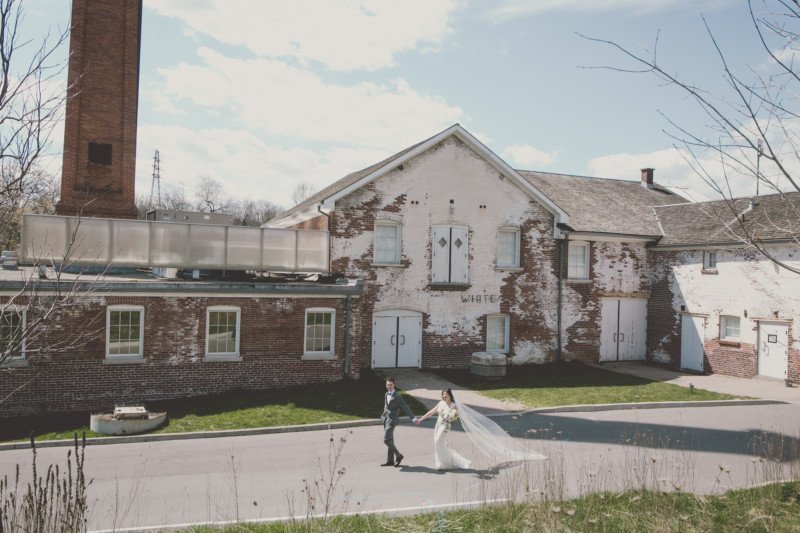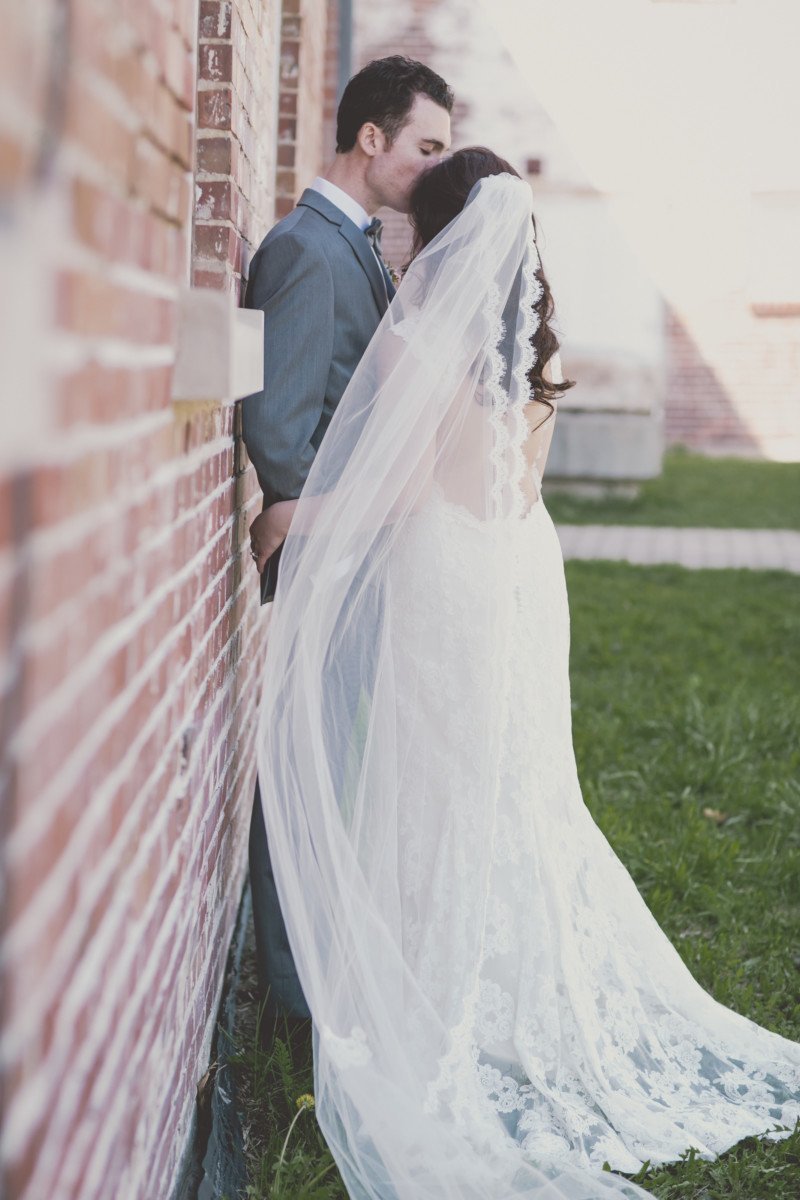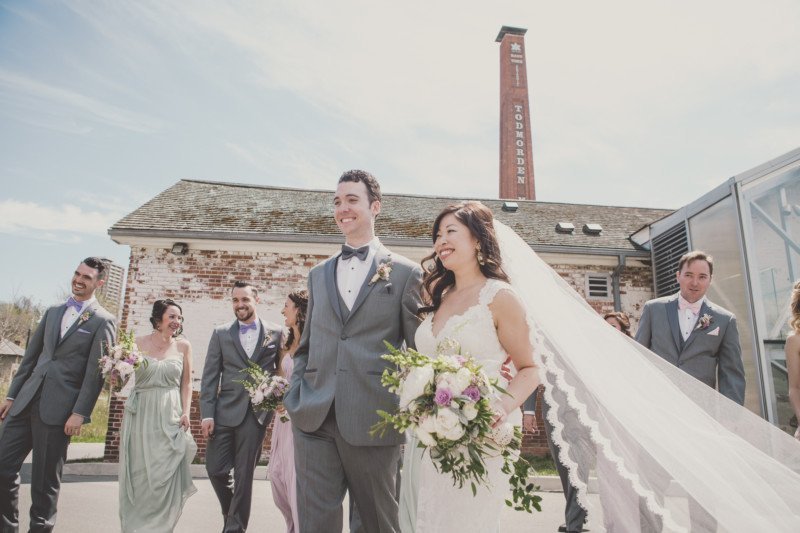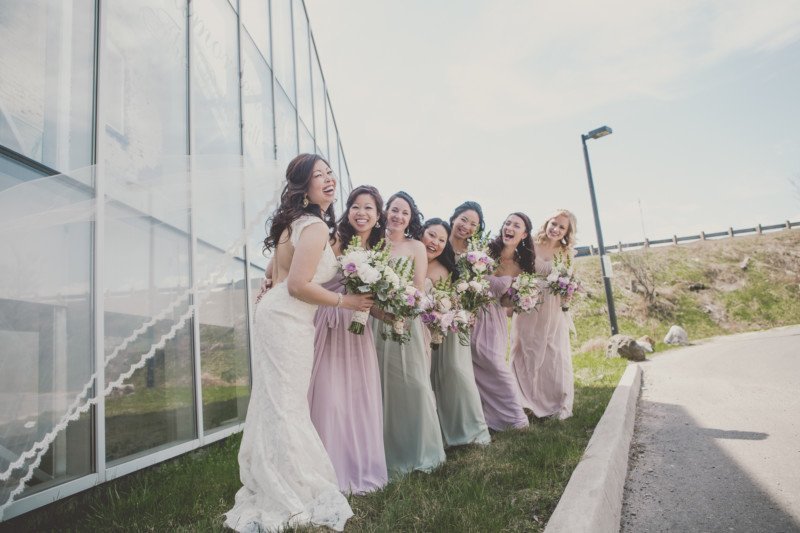 Such stunning ladies! The bridesmaid dresses are After Six from Saratinas Bridal Boutique
Christine's gorgeous bouquet was created by Art of Celebrations.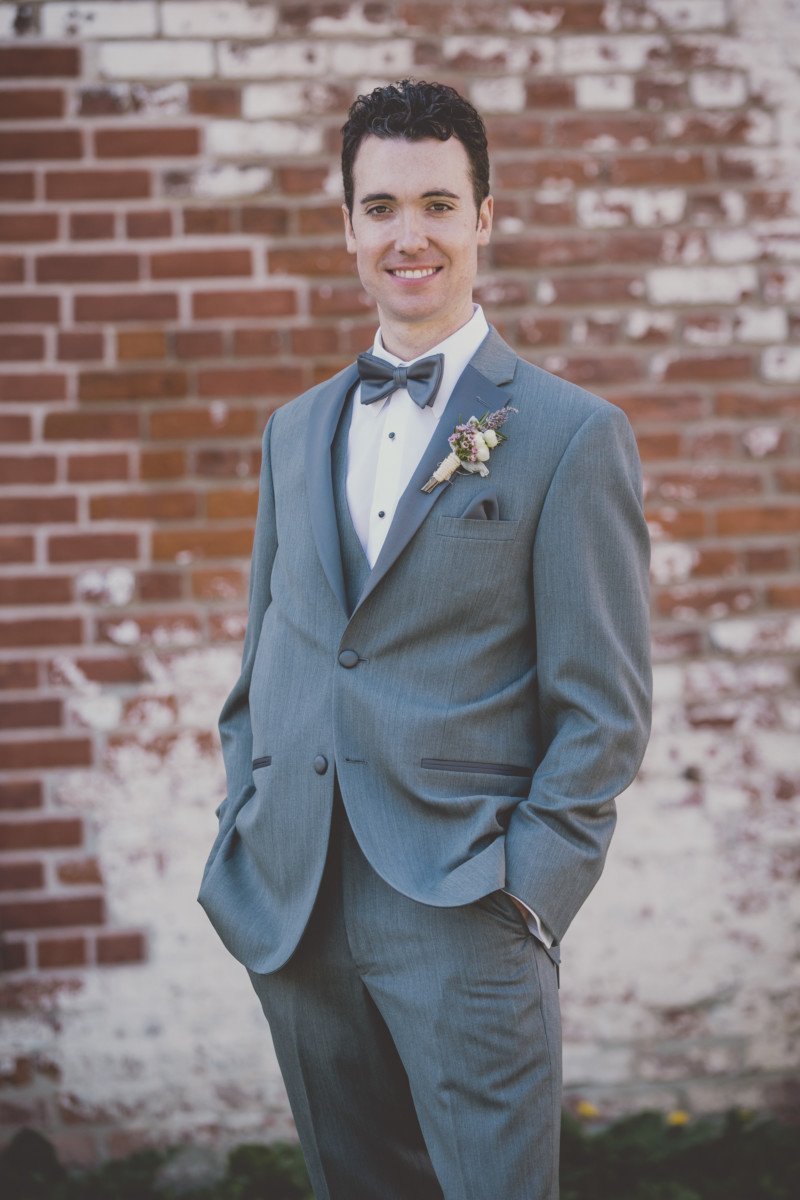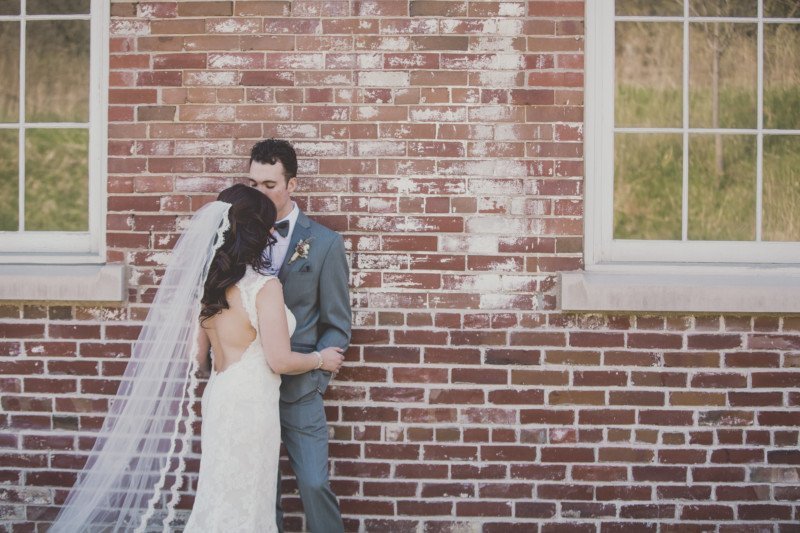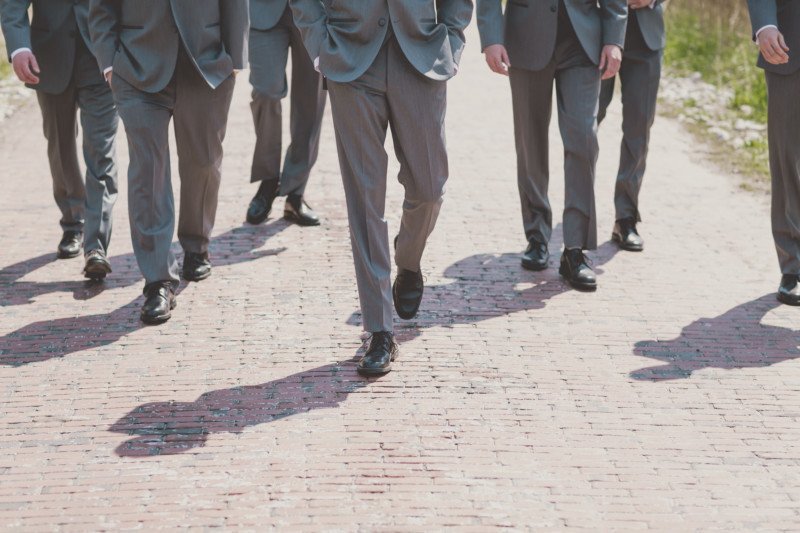 Laughter is the key to a happy marriage!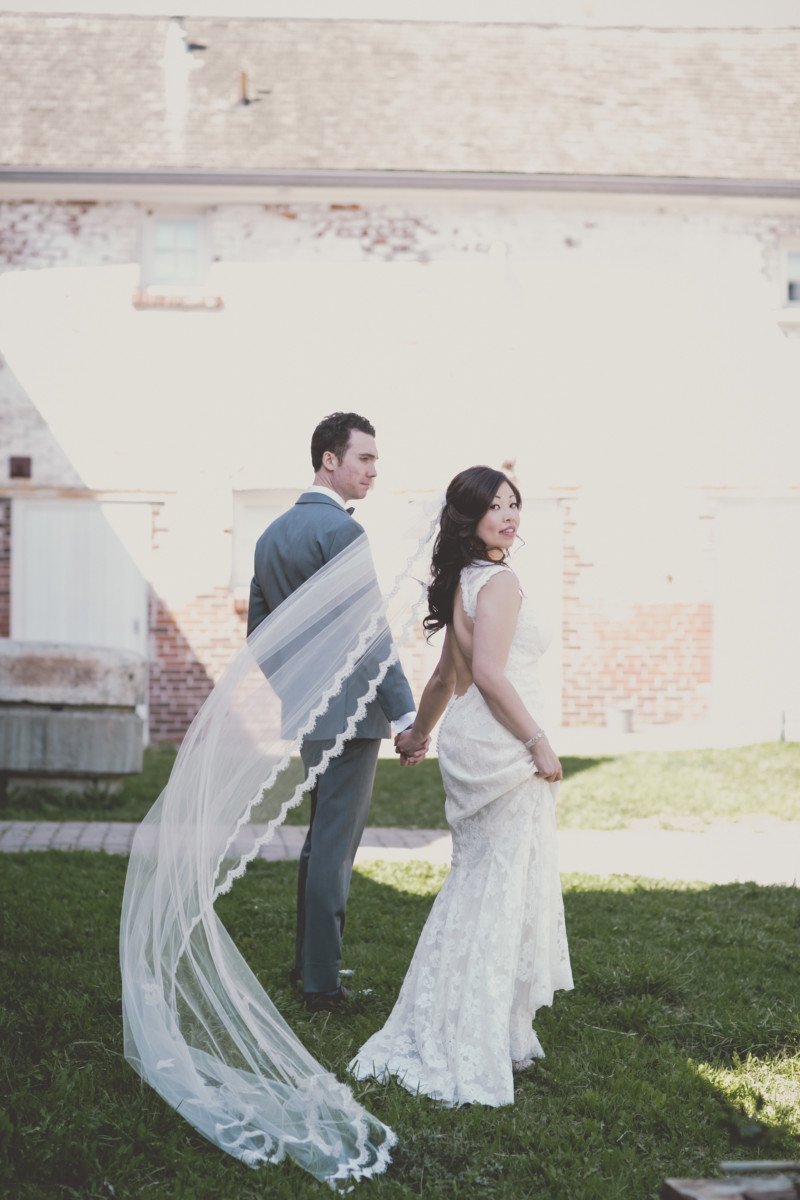 How breathtaking is that veil!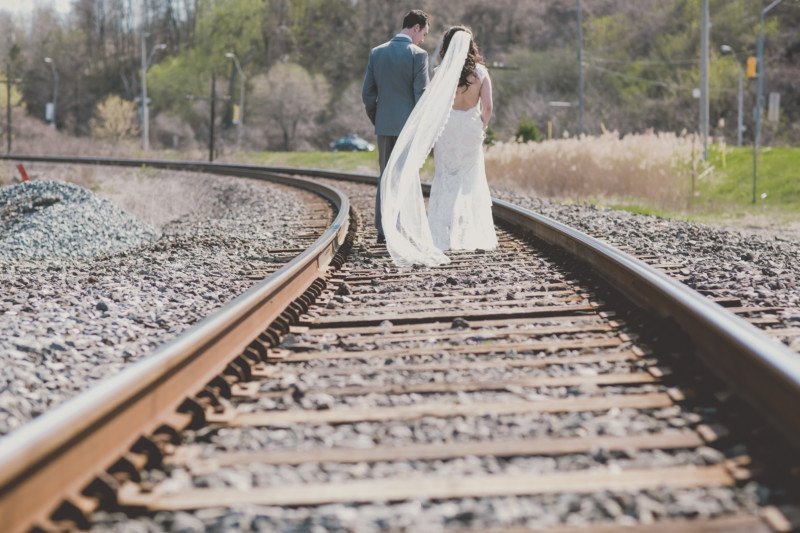 Flea markets, yard sales and second hand stores were visited for the year and a half leading up to the wedding to obtain décor items that fit the vintage inspired theme to be used for the receiving table and other décor for the reception.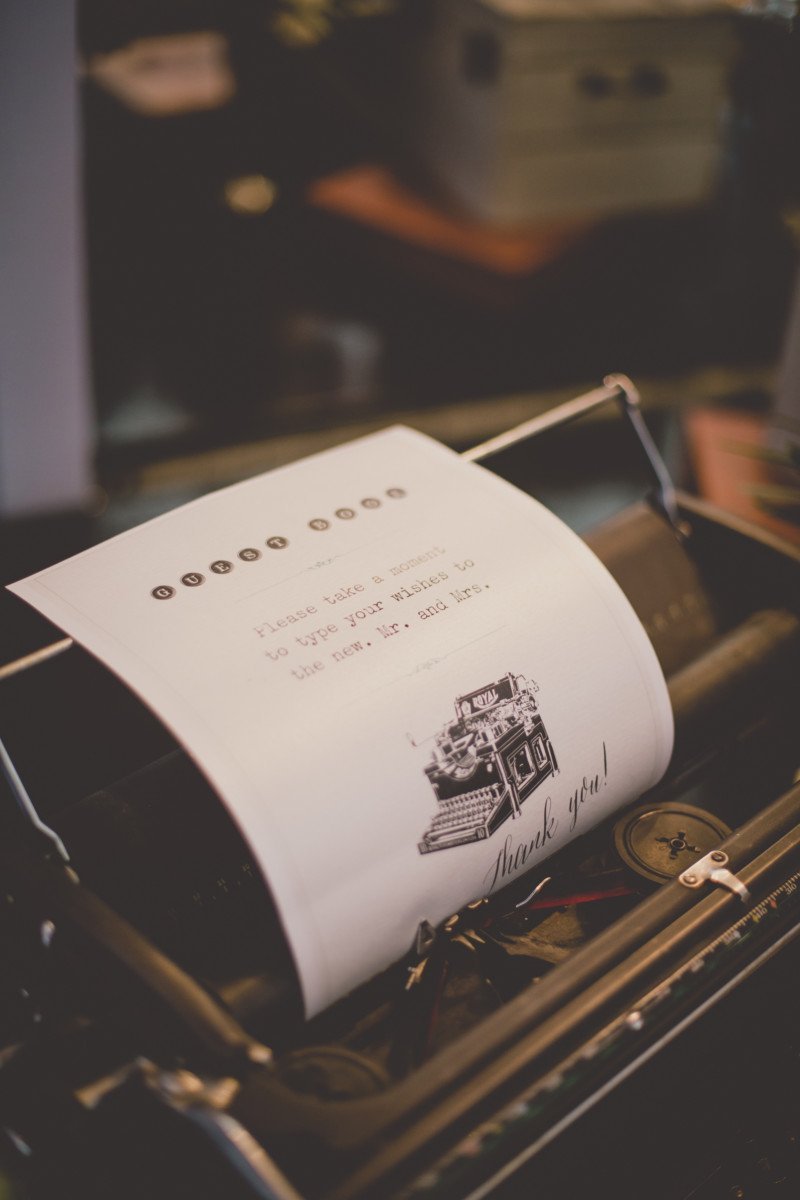 Among the couple's favourite pieces found; vintage tiered cake trays, small vintage vessels, a candelabra and antique books. A vintage Underwood typewriter was borrowed from one of the bridesmaids and became a focal point on the receiving table.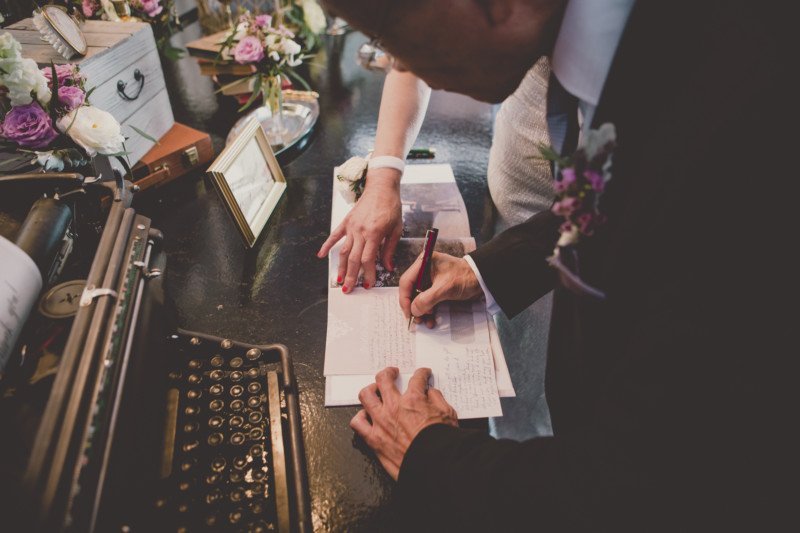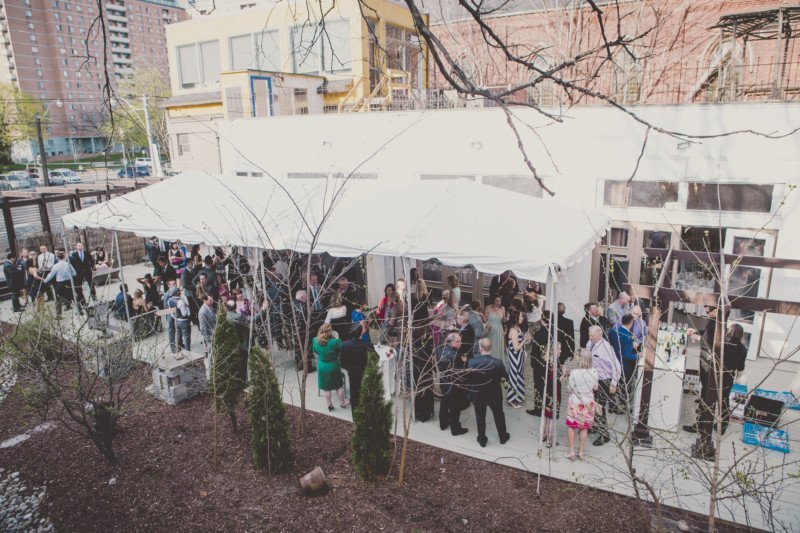 The guests are mingling as the reception festivities get underway.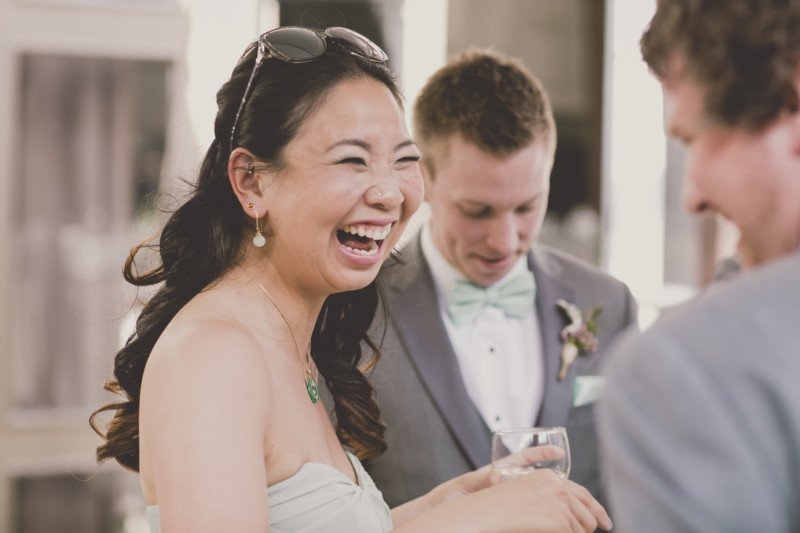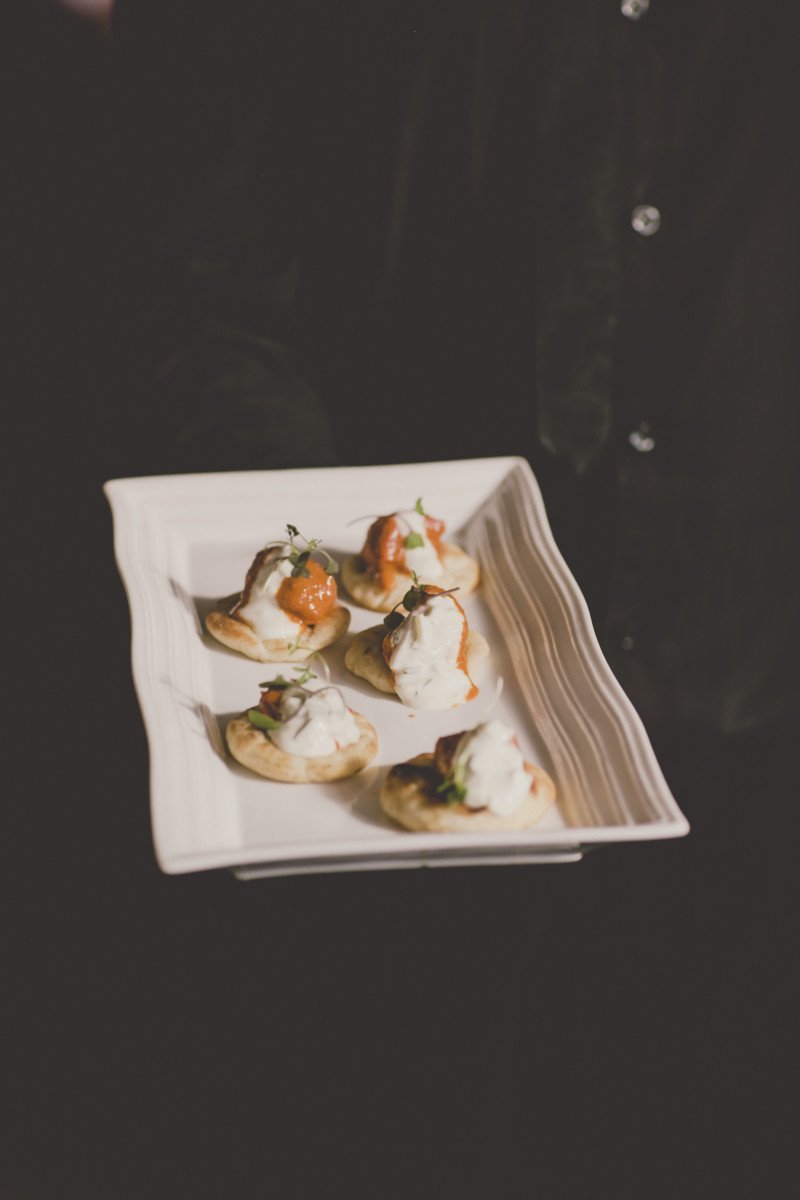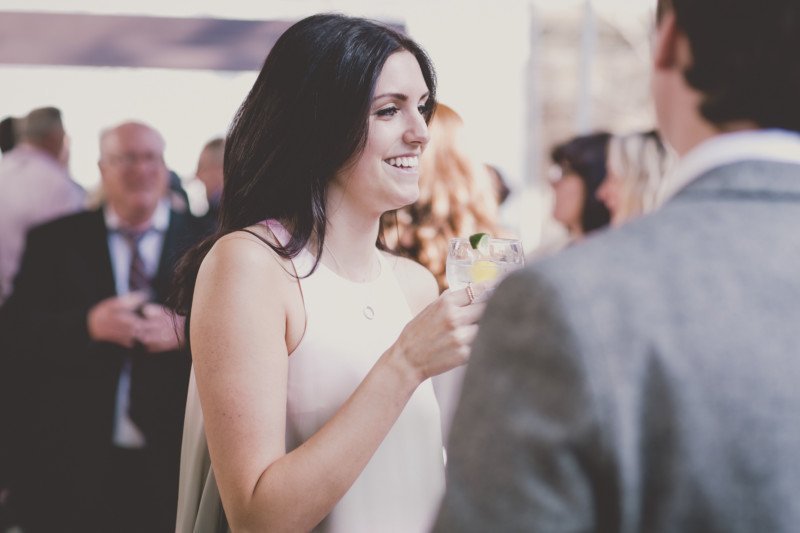 The seating chart was so beautiful and unique looking.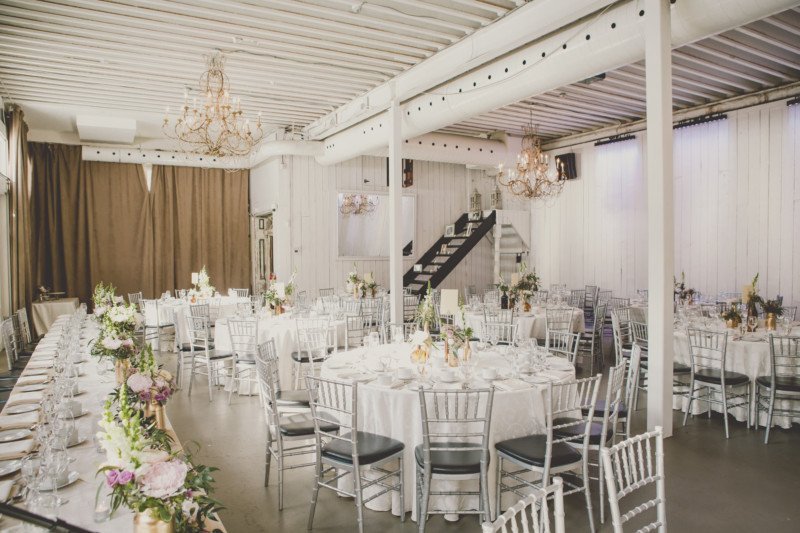 The reception was a tremendous celebration with free-flowing alcohol, great food, touching speeches, a never empty dance floor, and most importantly so much love and happiness in the room. Christine and Bryan's family and friends are warm and welcoming people and by the end of the night, I felt at home with them.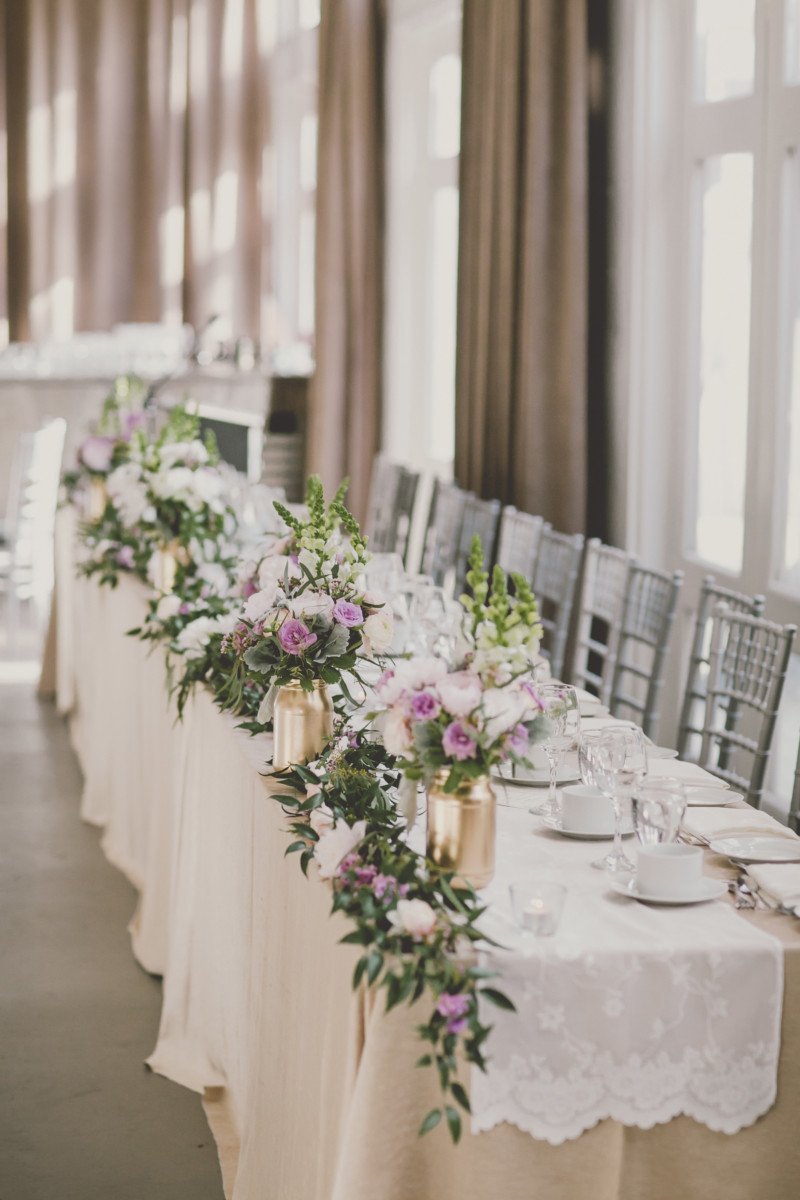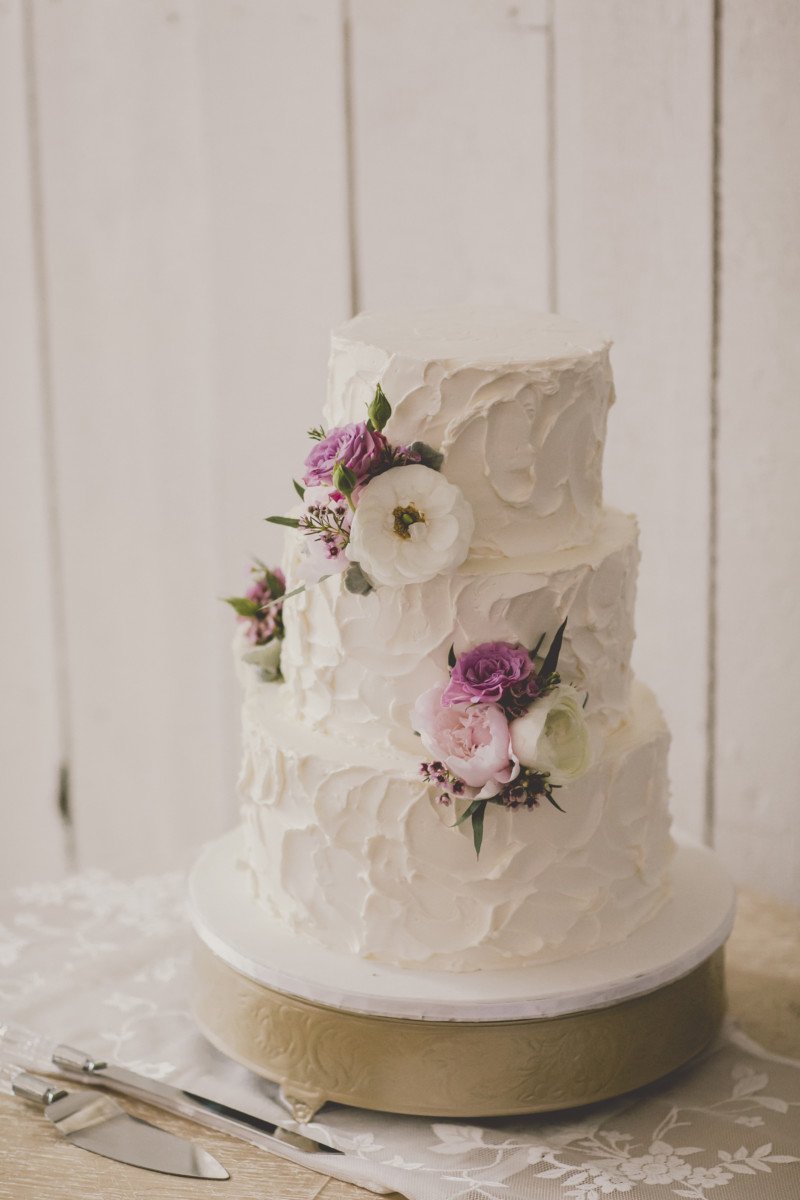 The flowers and décor at the reception were the brides favourite details. The centerpieces consisted of an eclectic design of different jars, bottles, antique vessels colored in gold and brown with mixed flower heads/fillers/foliage.
The head table was adorned with garland made of foliage and mixed flowers matching the centerpieces. The flowers were so gorgeous and romantic! It fit the theme perfectly and really created the ambiance that the couple wanted.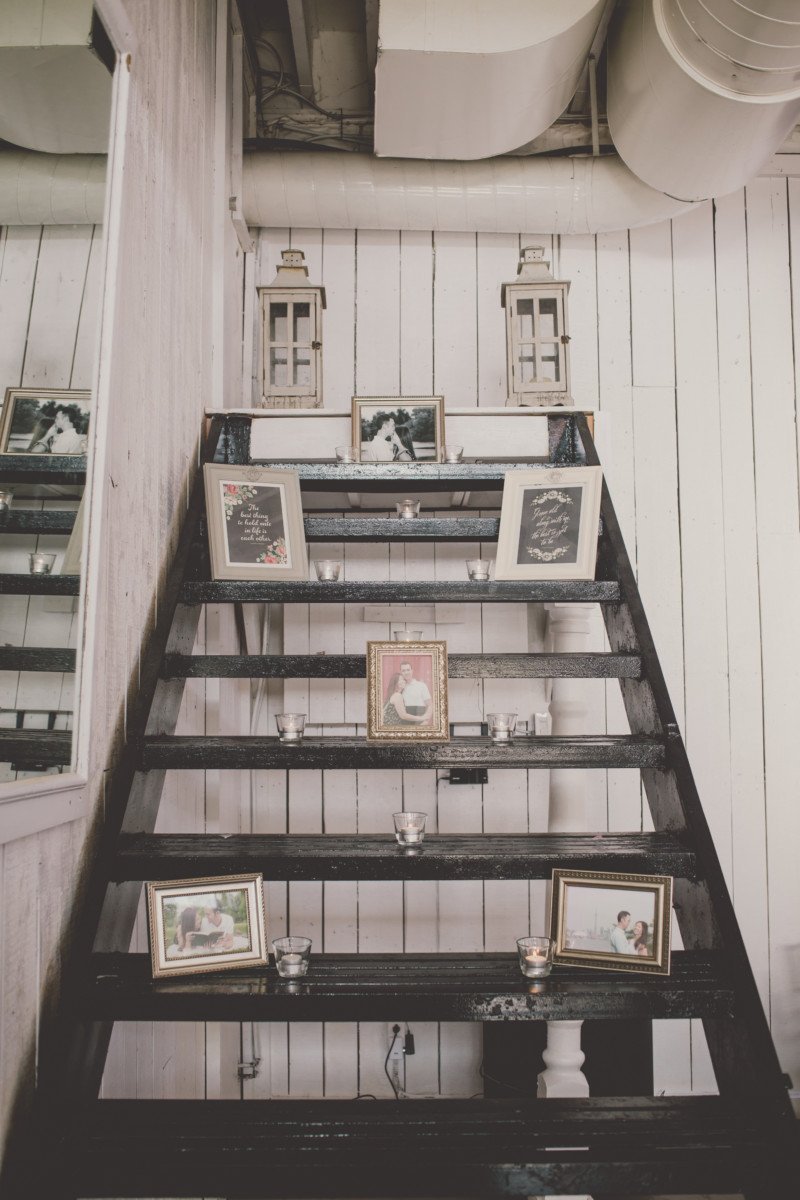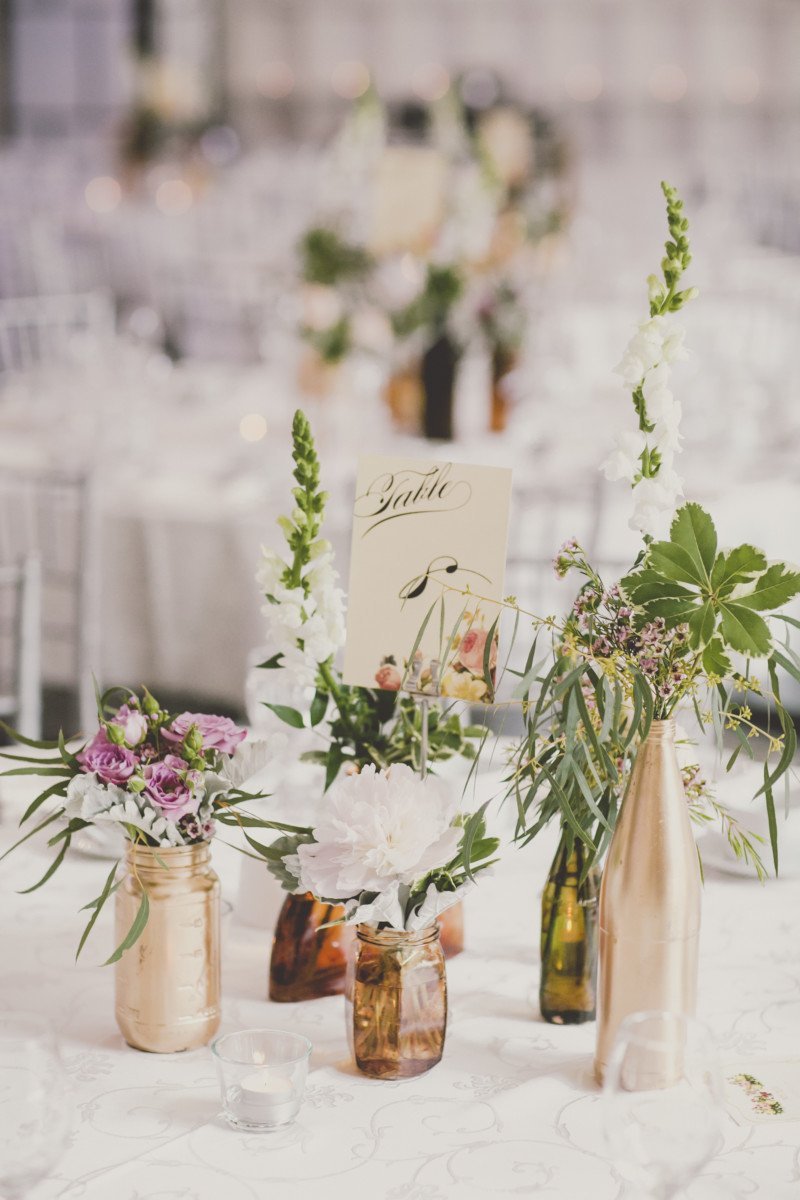 Reception stationary was obtained using free wedding templates online and printing them at MACH II Press in Toronto.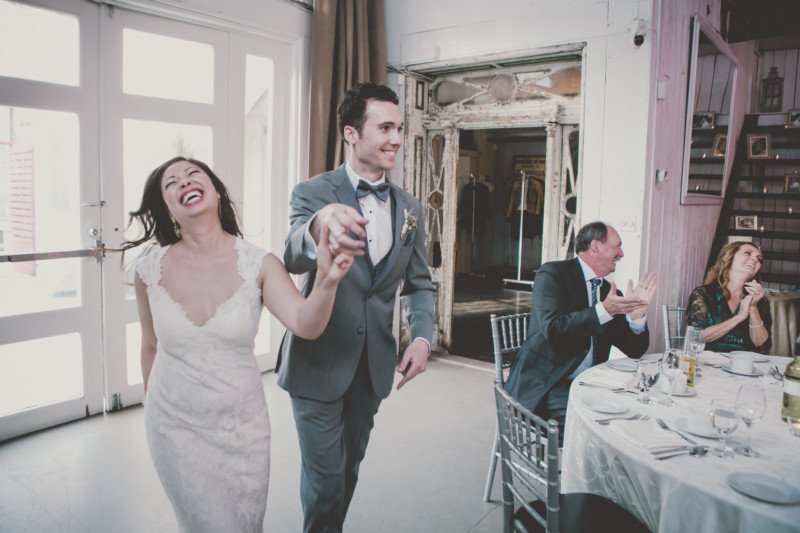 This crowd is revved up and ready for a party!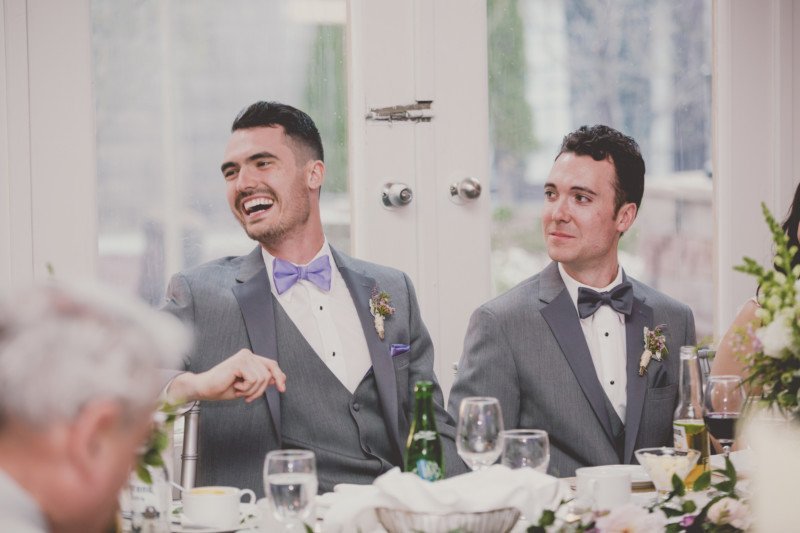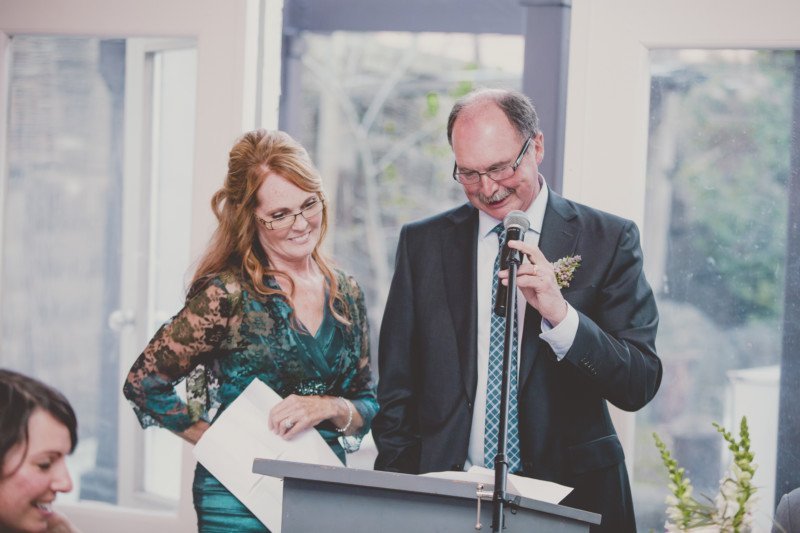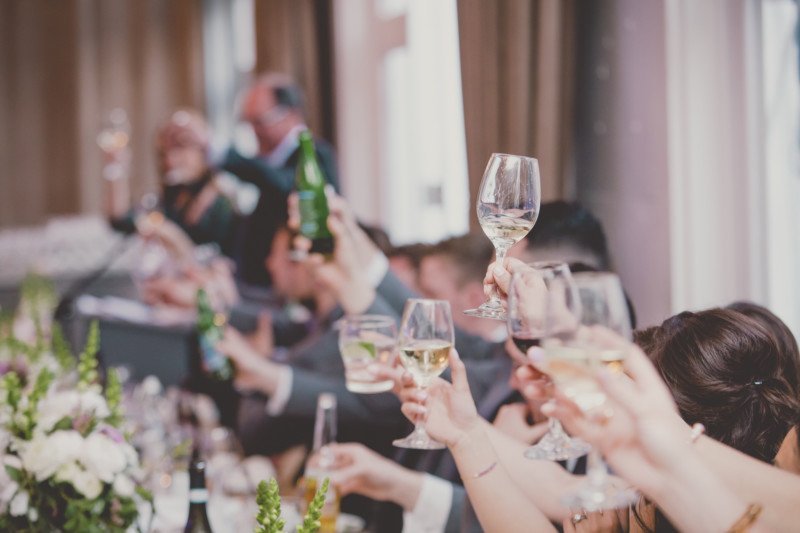 Cheers to the bride and groom and a long and happy life together!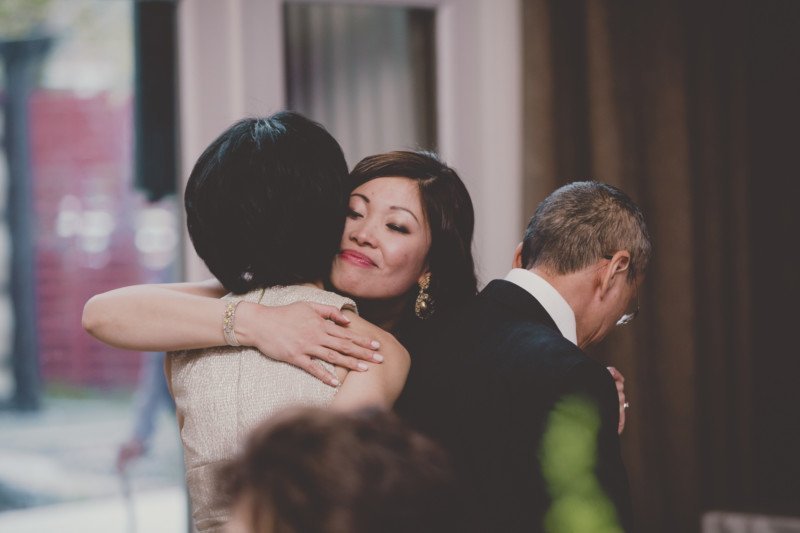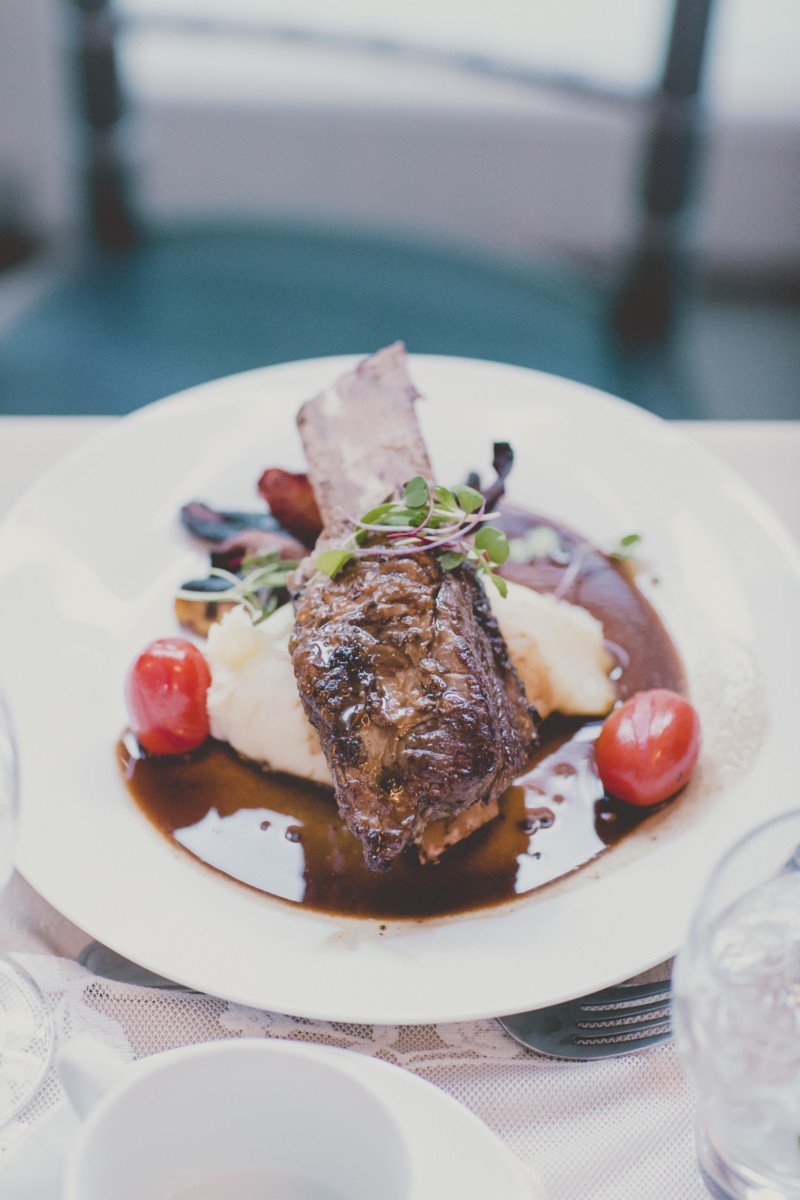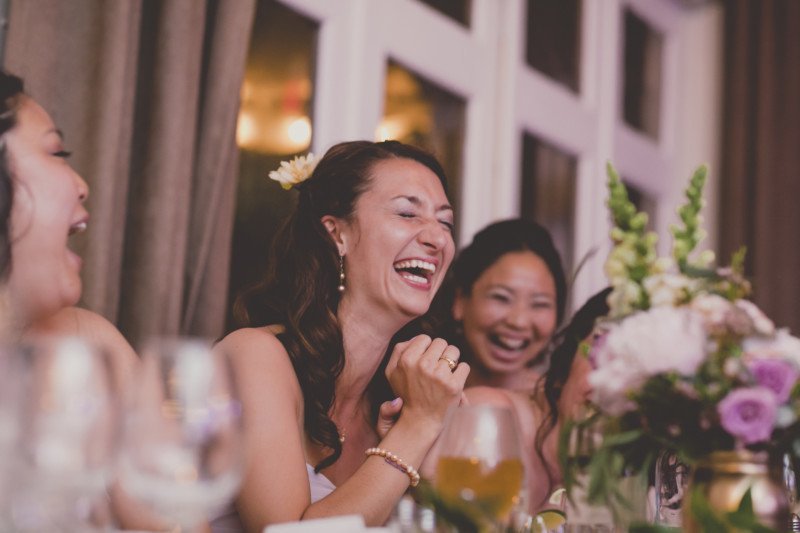 "Finding someone that could document our love and the emotions of the day (experienced by us, our family and our guests) in a raw and natural way and with a shooting style that worked with our wedding theme and vision was the most important factor when choosing a photographer."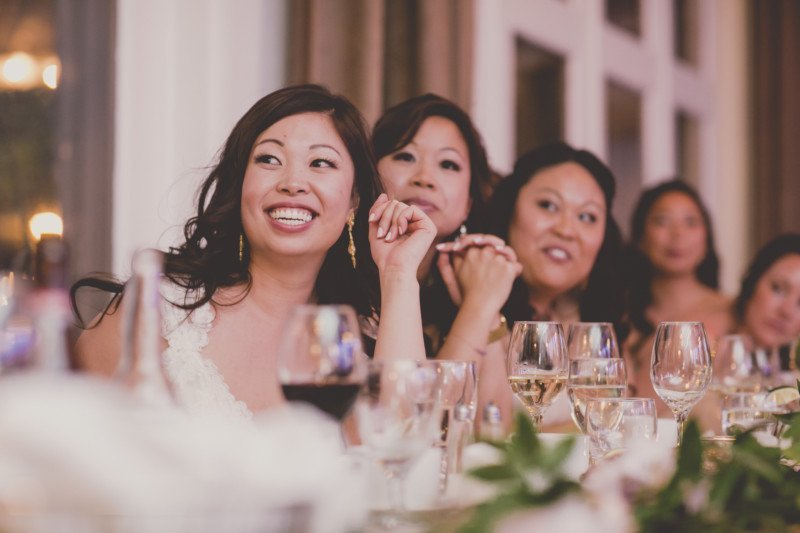 "We had a vintage/whimsical inspired wedding. Someone that would be able to piece together a story and document it by capturing the day as it happens. We also wanted a photographer that we got along with and who wasn't afraid to take charge and "rein in the bridal party" when necessary (which turned out to be the case on our wedding day!)."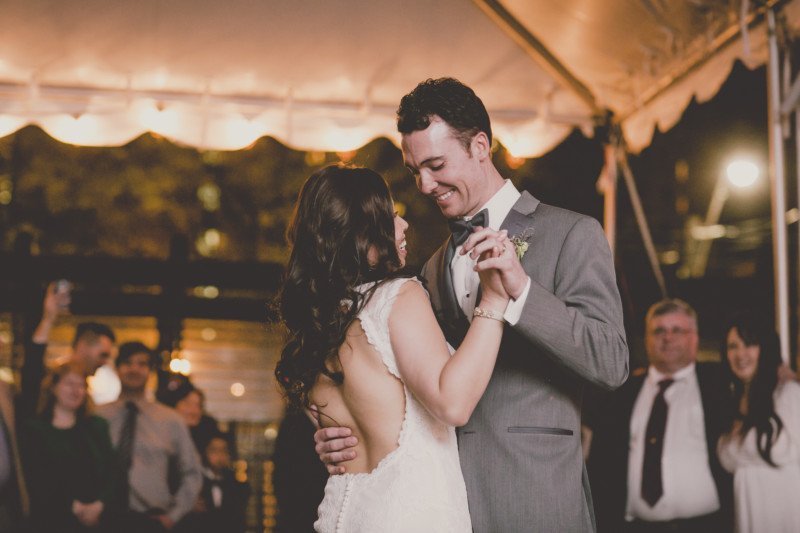 "We chose "You're the One" – The Black Keys as our first song because its simple and a touching love song, by one of our favourite rock duos"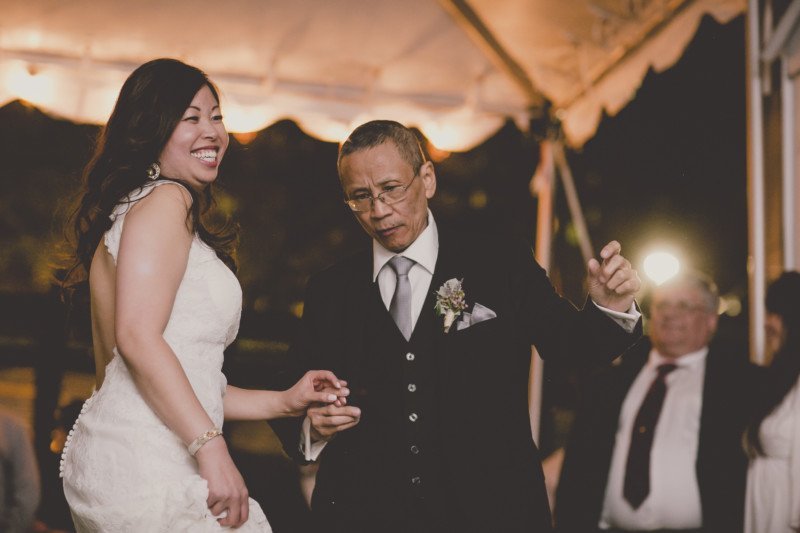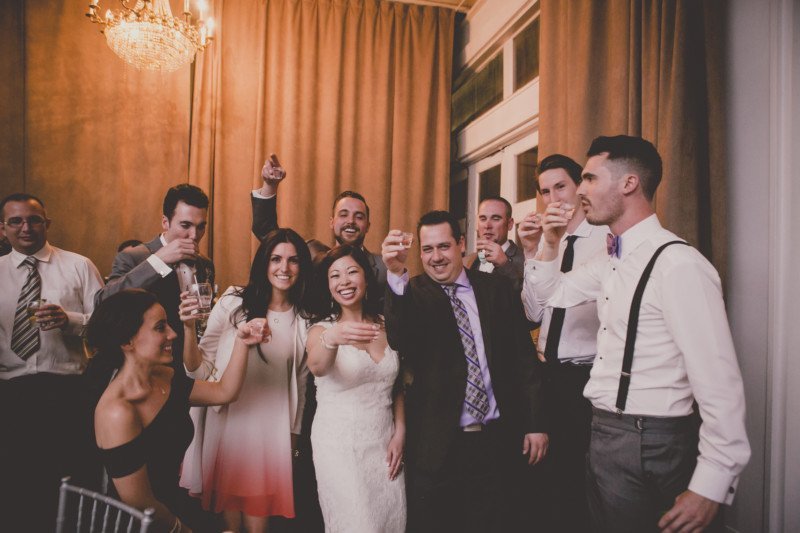 What a lovely day to compliment a lovely couple. I know you both will do amazing things in your life together.
xx – april
————————————-VVVVVVVVVVVVVVVVVVVVVVVVVVVVVVVVVVVVVVV————————————-
venue: Berkeley Fieldhouse // ceremony: St. Paul's Basilica // officiant or priest: Father Frank McDevitt // hotel: Trump Hotel Toronto // dress: Cher by Watters from Felichia Bridal // tux: Michael Kors rented from Freeman Formals // bridal party attire: After Six from Saratinas Bridal Boutique // shoes: BCBG // accessories: BHLDN // wedding bands: Twain Designs // cake: Andy's Wedding Cake // catering: Berkeley Events // flowers: Art of Celebrations // music: Duo Fiore (Ceremony); Indie Wedding DJ (Reception) // hair: Paulina Gorecki // makeup: Gina Frantzis from Esthetically Yours // invitations: Wedding Paper Divas // bridal party gifts: Bread & Circus Fine Jewelry // number of guests: 130