---
intimate + modern restaurant wedding
November 14, 2015
A gorgeous August Saturday grazed this sweet couple, Gianna and Dusan, on their wedding day. The afternoon couldn't have been more relaxed as I hung out with the bride and her two sisters in the couple's cozy Liberty Village condo.
Gianna ran around the apartment with a hussling ease as she finished some of her DIY projects – such as making her own cake, finalizing traditional Slav rosemary button-holes and even doing her sister's hair!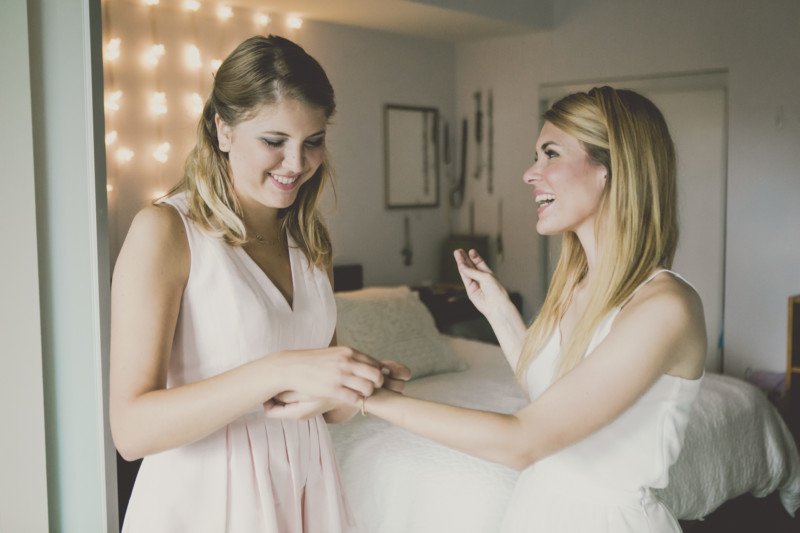 It was a pace that I don't often witness but I admired how calm and collected she was and excited to see Dusan! She got dressed and ready in 20 minutes and unsurprisingly she wore a modern skirt with a chemise, courtesy of J Crew. She looked stunning!
Gianna's beautiful bouquet was understated yet elegant. It was created by Sweetpea's Floral Boutique in Toronto.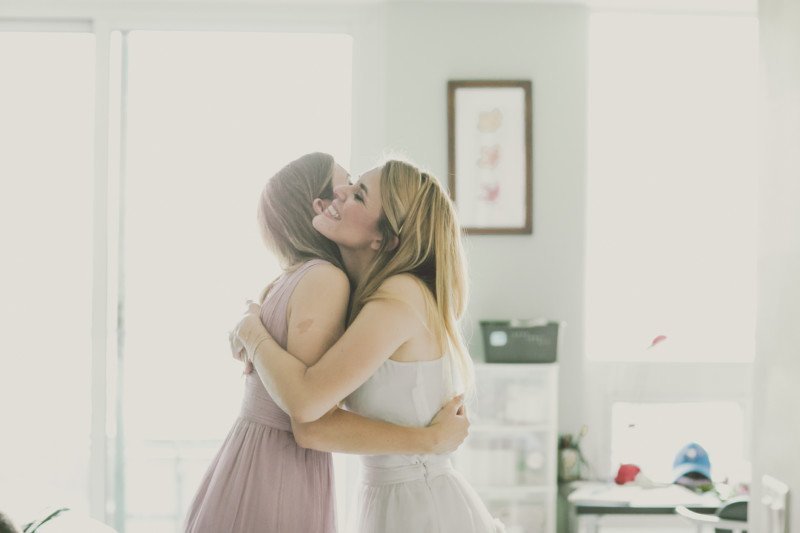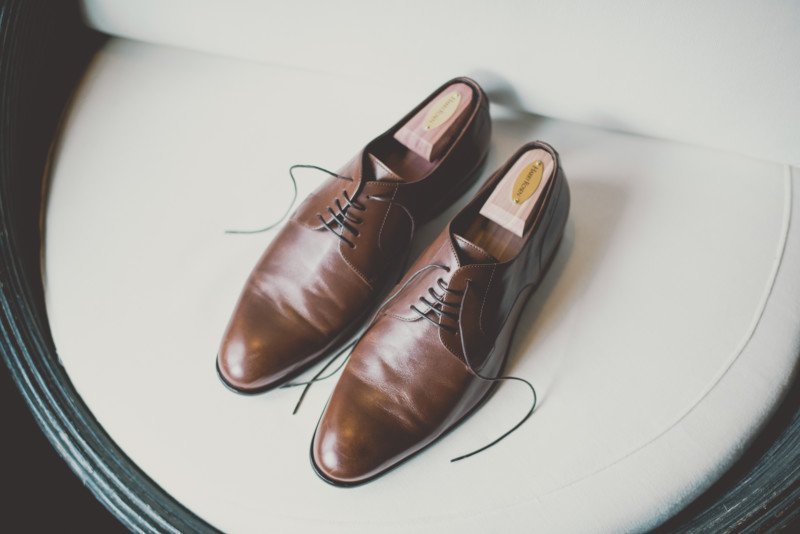 Dusan and the boys clowning around before getting ready for the day!
Dusan looked dapper in this traditional suit from Moore's Clothing.
The bride was cool, calm and collected as she made her way to see her groom for the first time for their "first look" moment.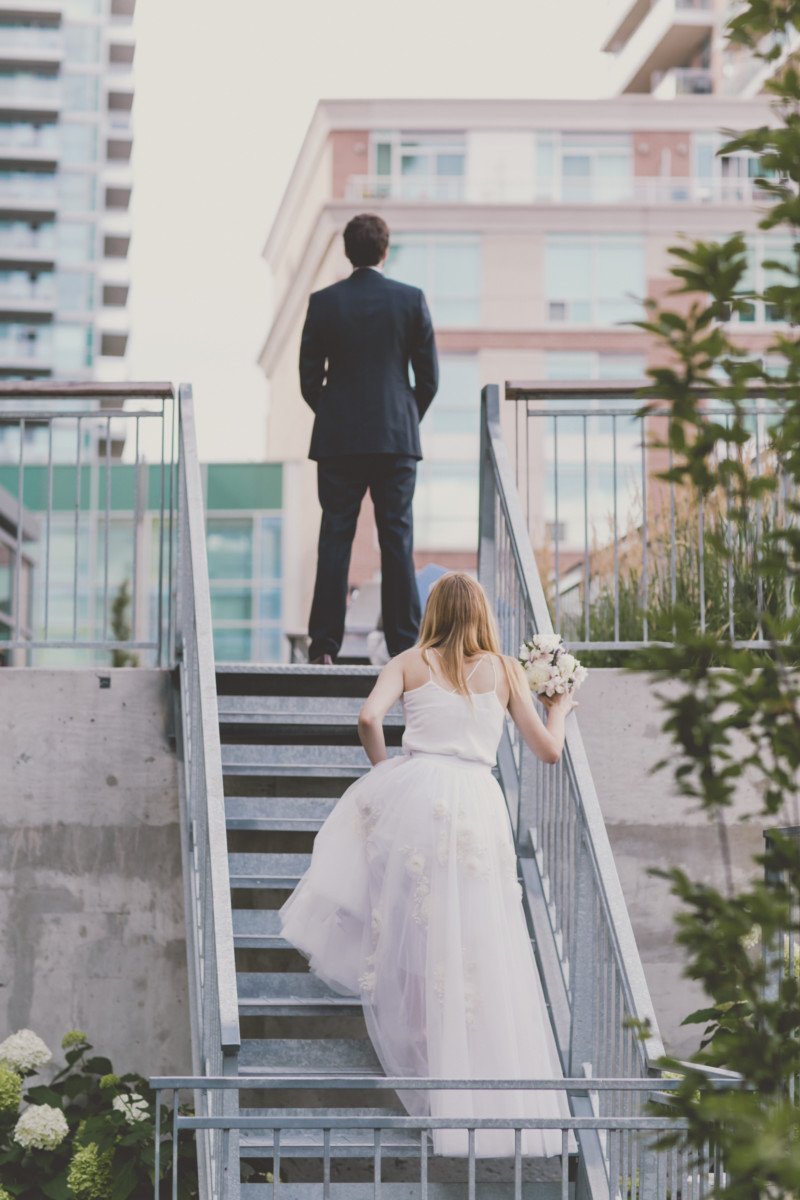 Dusan clearly thought Gianna looked stunning too when he tearfully greeted her below the condo.
We took some photos then walked to the venue, Mildred's Temple Kitchen, where the couple exchanged their heartfelt written vows and then enjoyed their reception.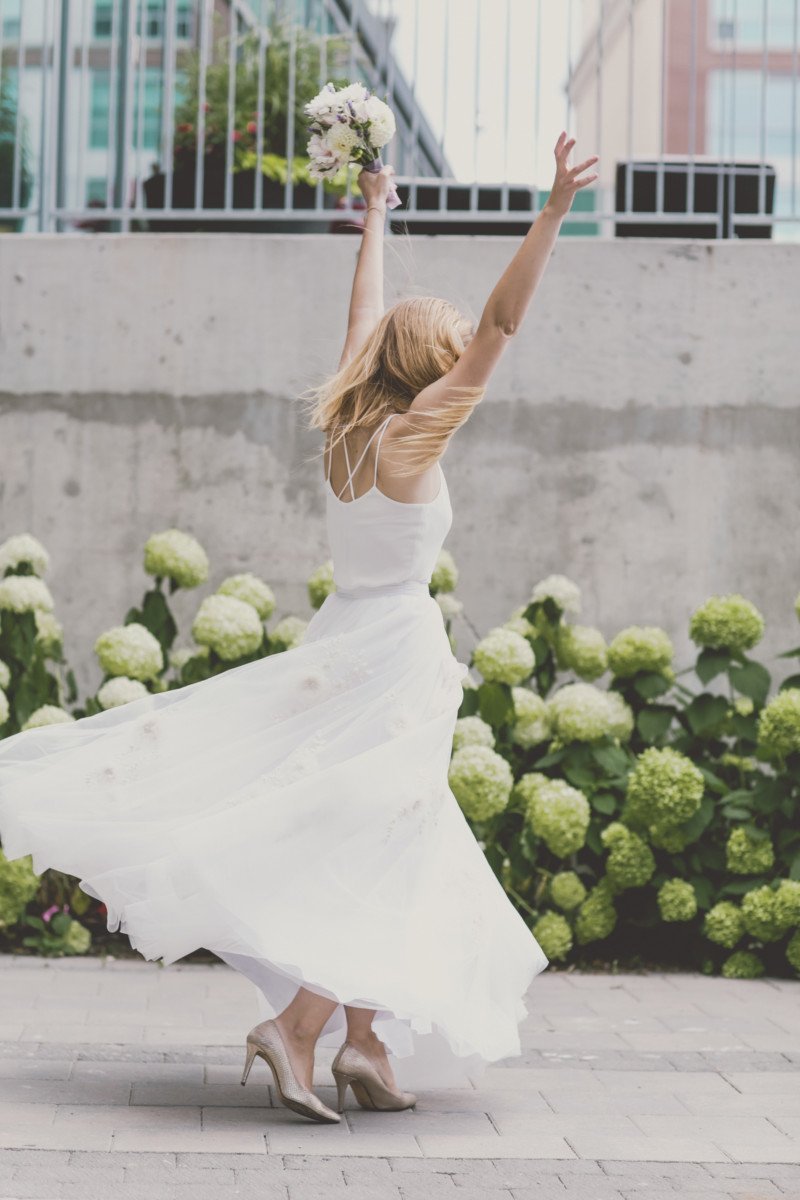 I just love this moment I captured of Gianna as she was twirling around in her pretty wedding dress. It reminds me of a princess moment right out of a Disney movie!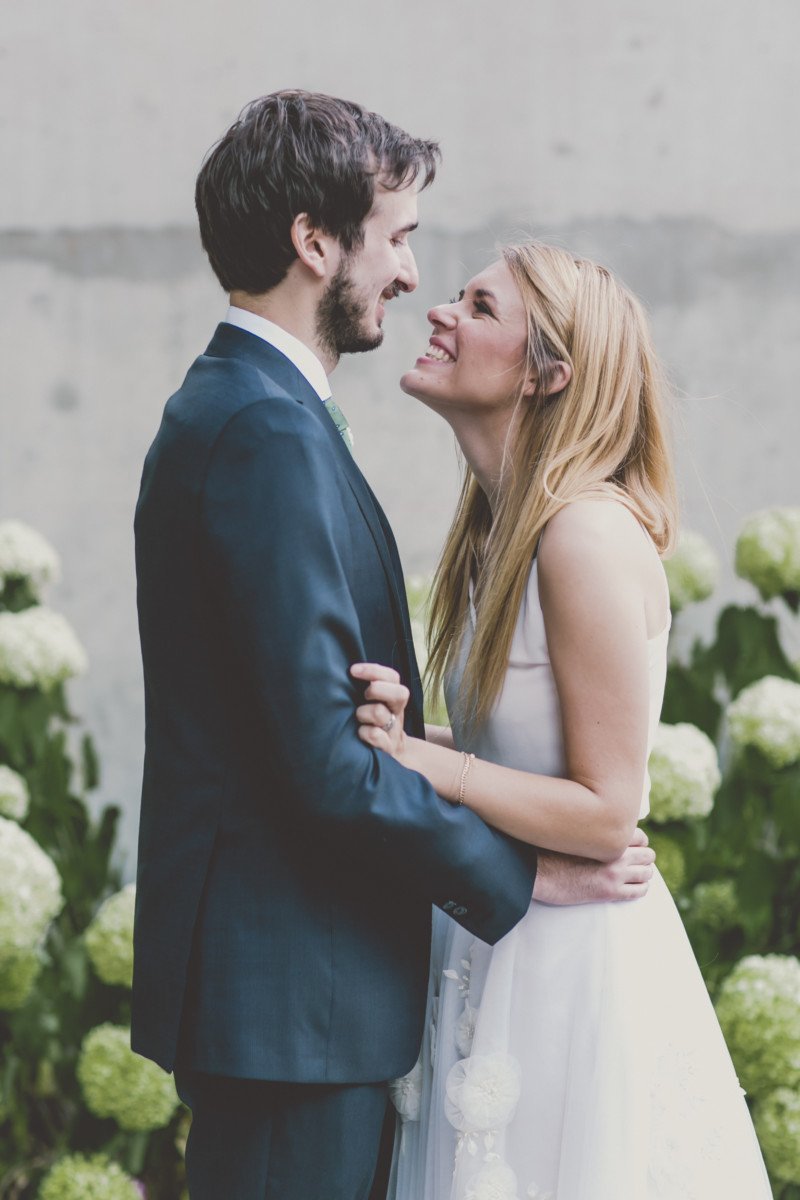 So sweet how these two were looking at each other all day long with nothing but love and happiness in their eyes!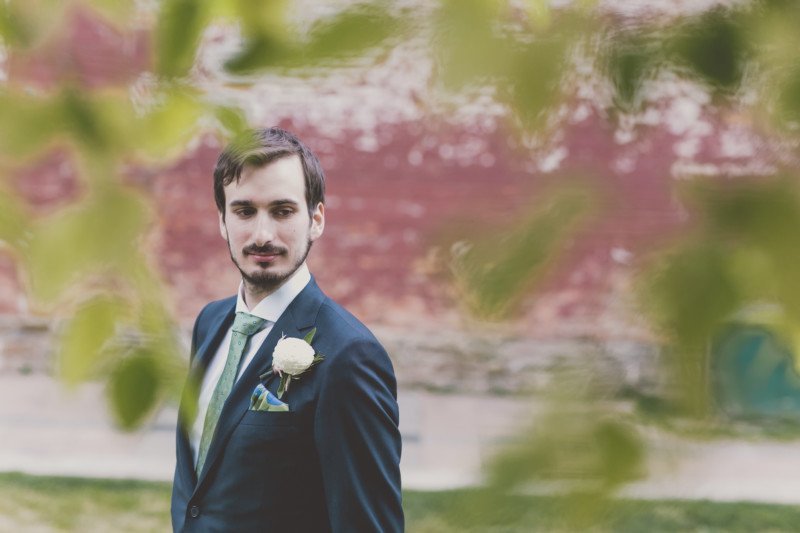 I try to look for the beauty in simple things. Like this wall in the background where we shot these photos of Gianna and Dusan.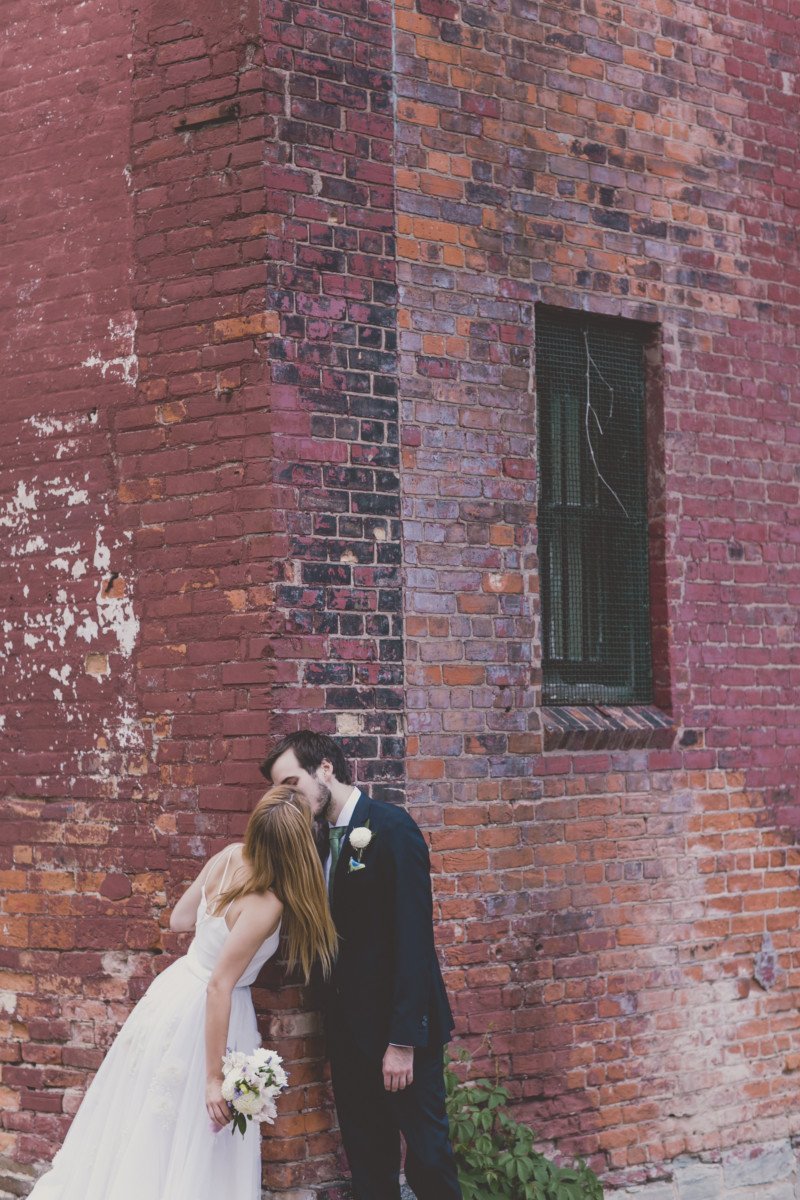 It may seem like nothing special but it provided a great backdrop for photos!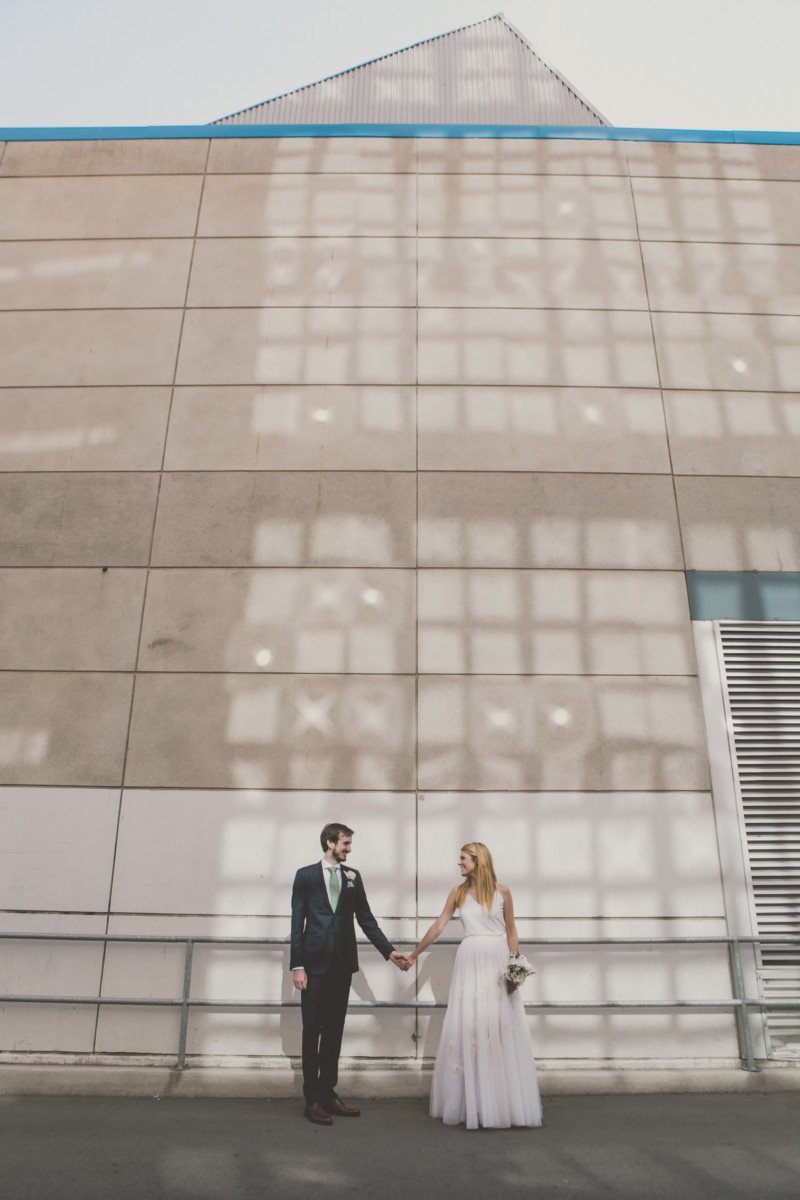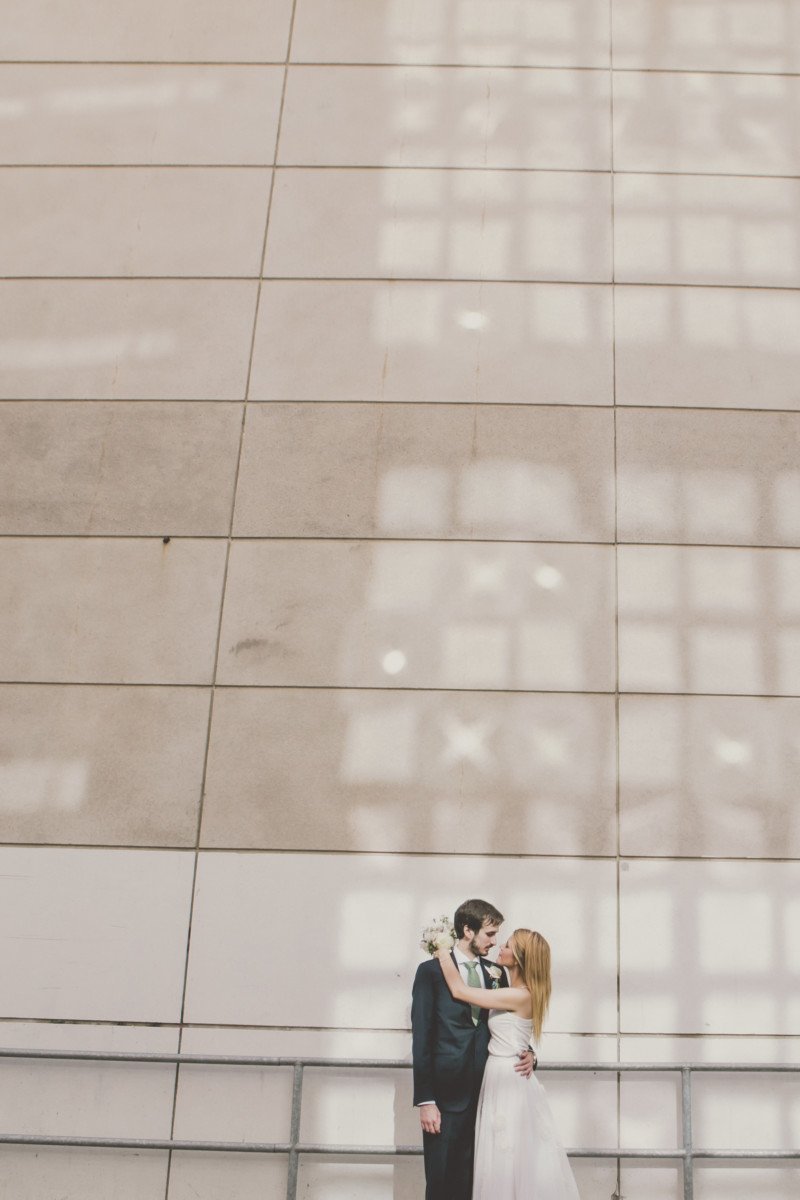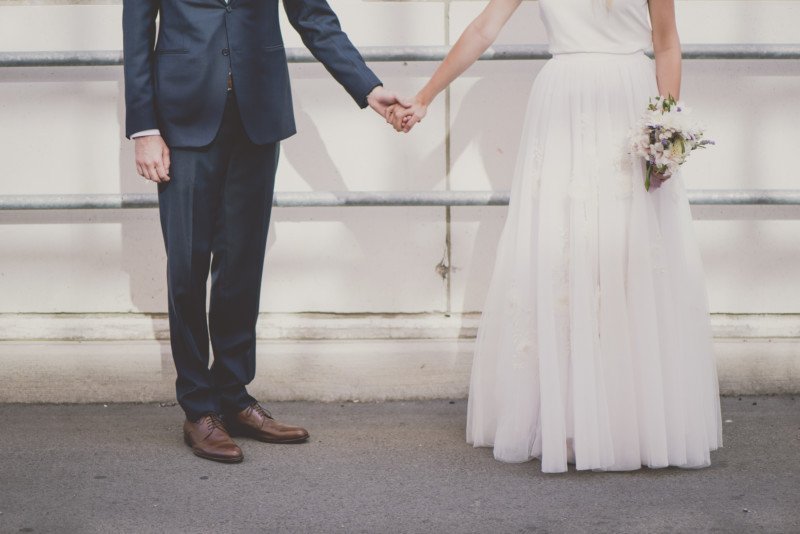 I was such a fan of Gianna's wedding dress…it's a very easy, breezy look for a bride and she pulled it off effortlessly!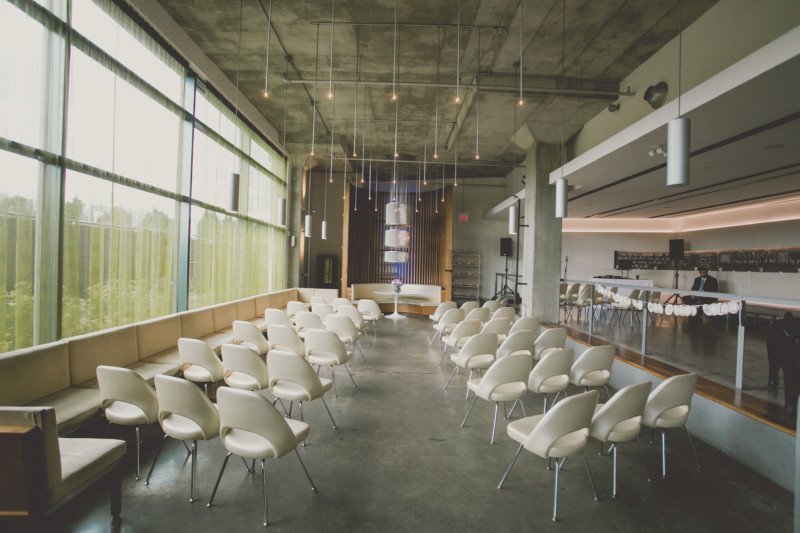 They opted against a sit down dinner and instead chose an endless array of delicious passed canapes, a grazing table and an oyster station.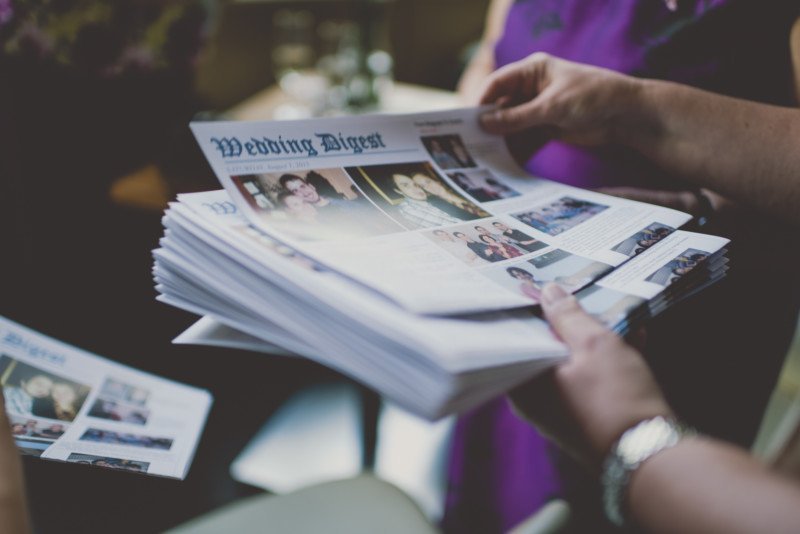 Another cute little touch was a wedding "newsletter" called Wedding Digest that the bride and groom had done with some favourite photos of the couple throughout the years.
In Slavic tradition, every guest wears a rosemary button-hole. It symbolizes loyalty, love and protection.
The adorable flower girl, Ivana, was the daughter of a family friend. You never know how kids will behave during weddings but she did such a fantastic job with her flower girl duties that day!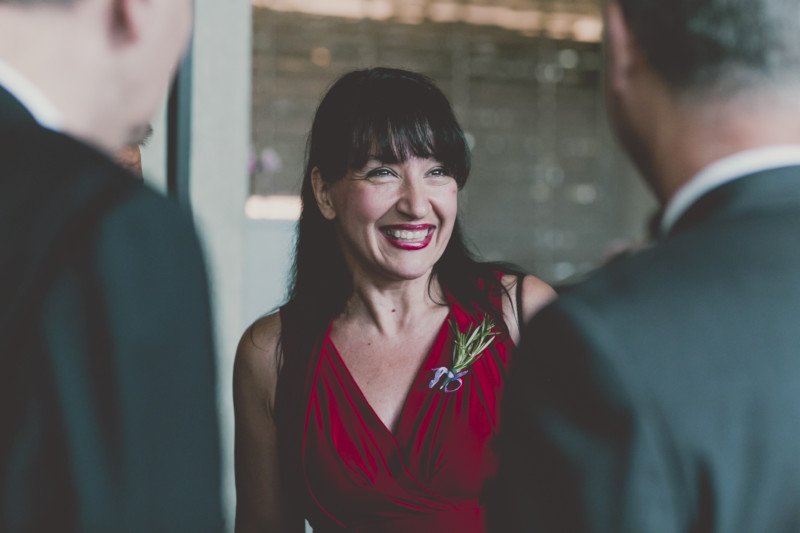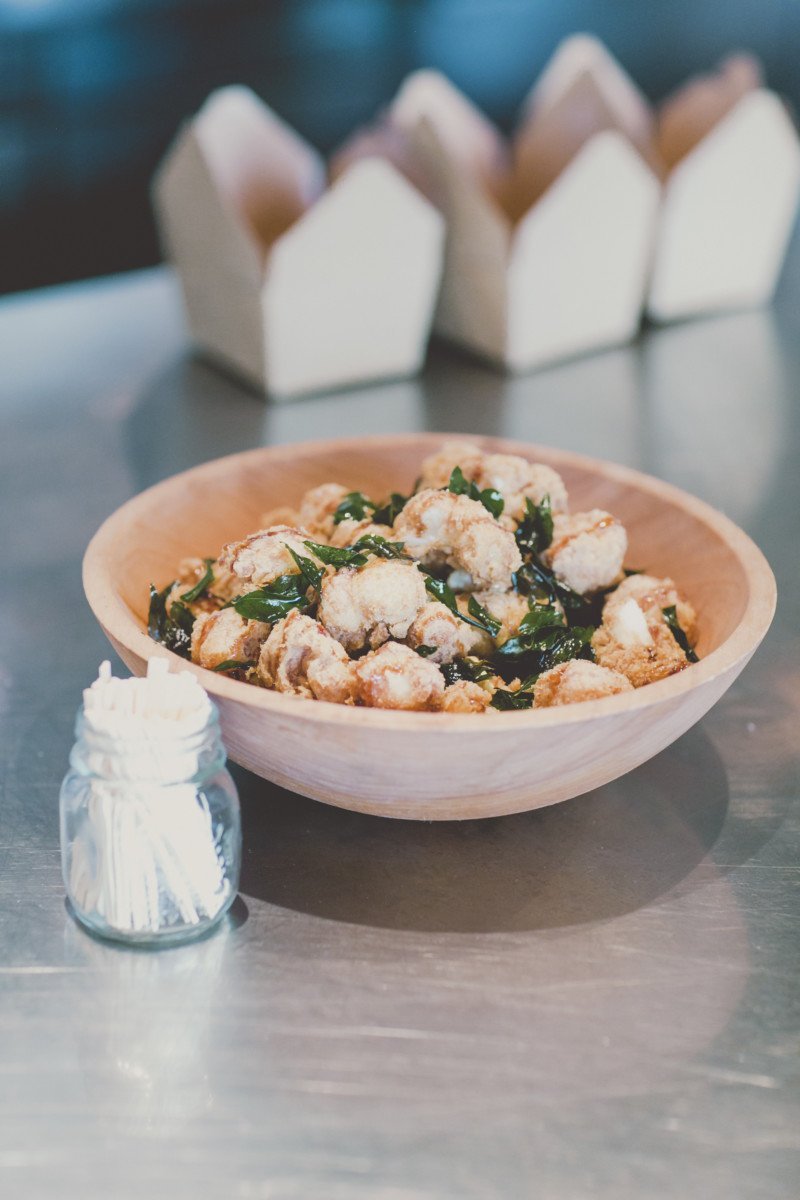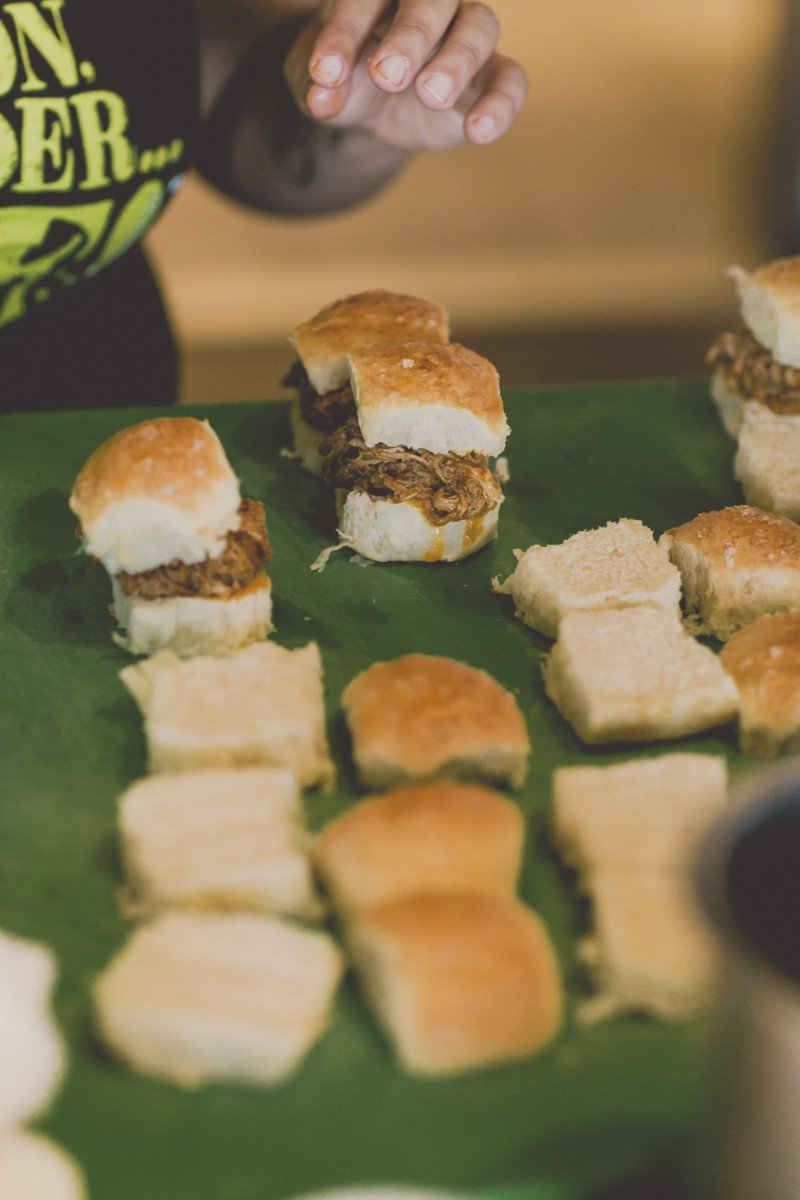 The menu was on the casual side but the flavours were all there…like these yummy sliders!
Gianna was escorted down the aisle by her two lovely sisters.
A little rock, paper, scissors to see who gets to go first! LOL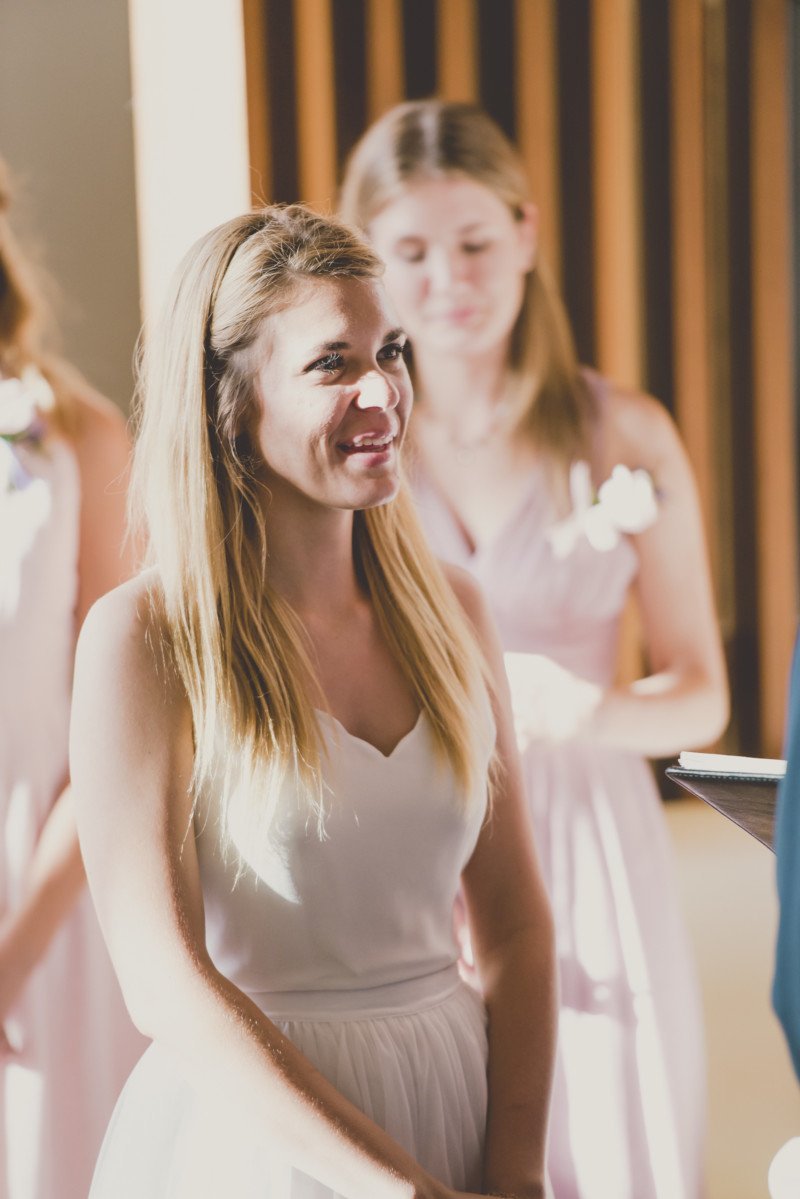 You may now kiss your bride!
Nothing but joy and elation as Gianna and Dusin walk down the aisle together for the first time as husband and wife!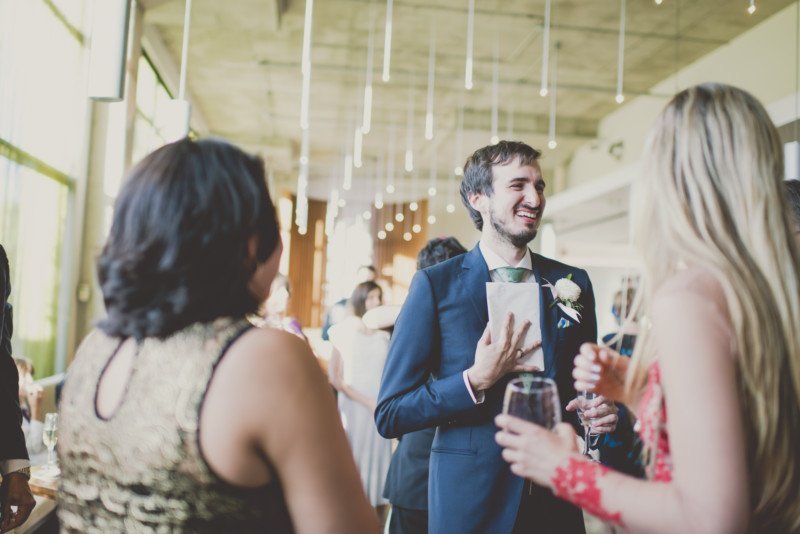 The mood of the reception was casual, light and fun.
Emotions were definitely flowing after one of Gianna's sister's finished her speech.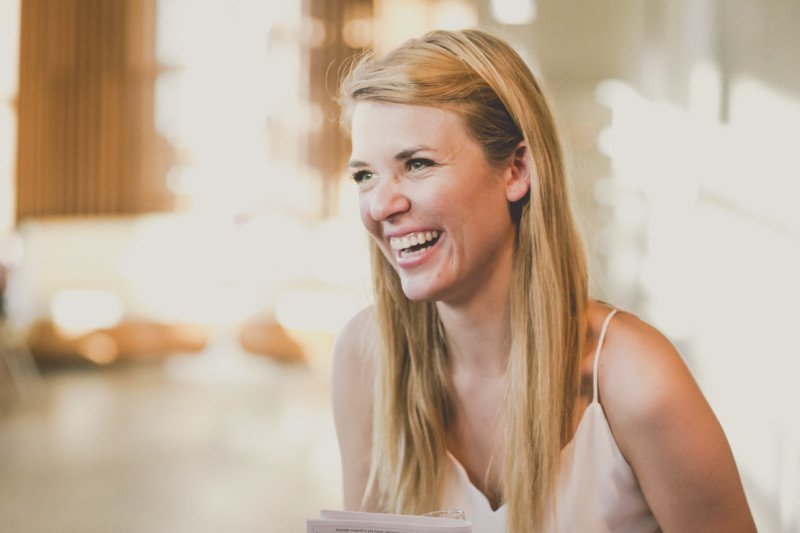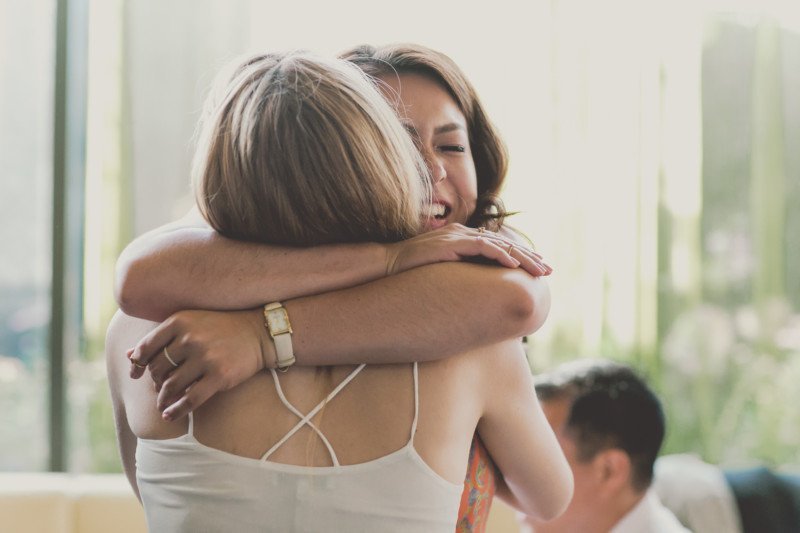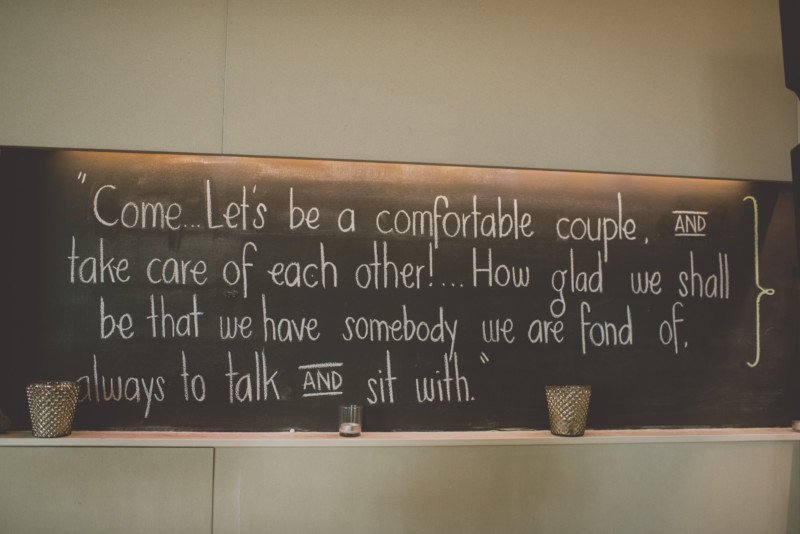 Words to live by!
Guests watch on as the bride and groom perform a special dance they had prepared just for their wedding day.
Such a cute moment between Gianna and Ivana. Looks like they're both having the time of their lives!
The night begins to wind down and Gianna cuts into their homemade wedding cake – yes, the same cake she put the finishing touches on that morning!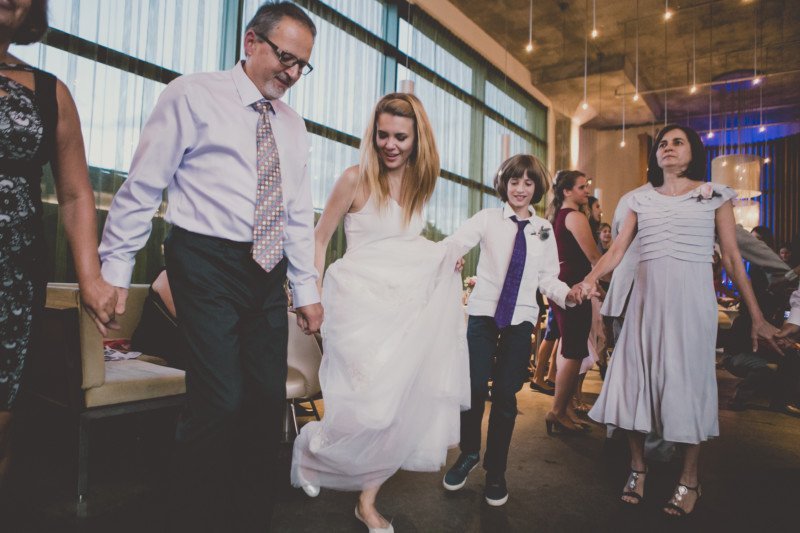 The day's focus was on the couple, their love for each other and the people that mattered the most to them.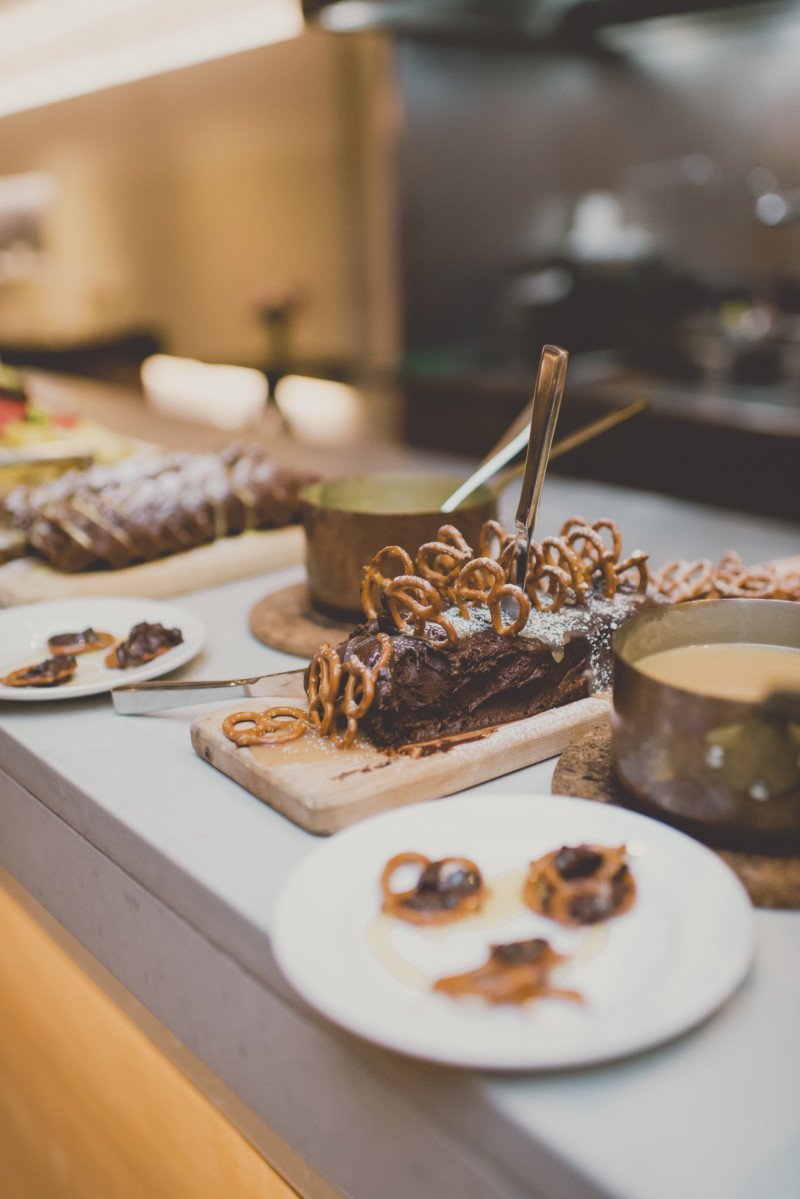 This wedding is an example of how a loving couple created a day they will never forget on a budget and without the elements some might expect you need for a wedding. It was a gorgeous day full of love, good eats, great chats, heart felt speeches and of course dancing the night away!
All the best to the both of you.
xx- april
————————————-VVVVVVVVVVVVVVVVVVVVVVVVVVVVVVVVVVVVVVV————————————-
venue: Mildred's Temple Kitchen // ceremony: Mildred's Temple Kitchen // dress: J Crew // tux: Moore's Clothing // bridal party attire: J Crew & Moore's Clothing // cake: Homemade // caterer: Mildred's Temple Kitchen // flowers: Sweetpea's // stationary: Laser Reproductions // guests: 100-150