---
rustic lavender barn wedding
July 9, 2016
Once upon a time Sarah met Paul at work. They became friends for a few years and one day Sarah tried to set Paul up on a date. The date never happened and instead Sarah decided to date Paul herself!
Sarah and Paul have a wonderful energy that boosts the people around them. They are funny, laid-back romantics that seem to have a great equilibrium to their ying and yang. Paul was raised in Texas, where he's got some real country roots and Sarah is an outdoors girl, loving the farm life and even owning a horse.
The bouquet, consisting of baby's breath and lavender, was simply stunning. It was created by none other than the bride herself! Along with her wedding planner, Alexandra McNamara of Blush & Bowties.
The twosome wanted their wedding to reflect their country roots and Sagewood Farm, couldn't have been a better fit. Sarah boards her horse in the barn next door, so it seemed only serendipitous that Sagewood is the fairy-tale wedding venue. Lesley, the owner, stylist and collector of everything beautifully ecclectic and vintage hosted the dream wedding for Sarah and Paul. The couple just had to add the people they love the most, and it turned out to be the best day they could of ever imagined.
It also helped that the weather was perfectly sunny and gorgeous until the moment everyone sat down to dinner. It then poured. It was as if someone had been planning to hold off the rain just for them.
The day was super casual and fun. There was no pressure to hurry and everything except getting ready happened on the property. Lawn games entertained guests during the cocktail hour and a plethora of details entertained the creative and detailed minds.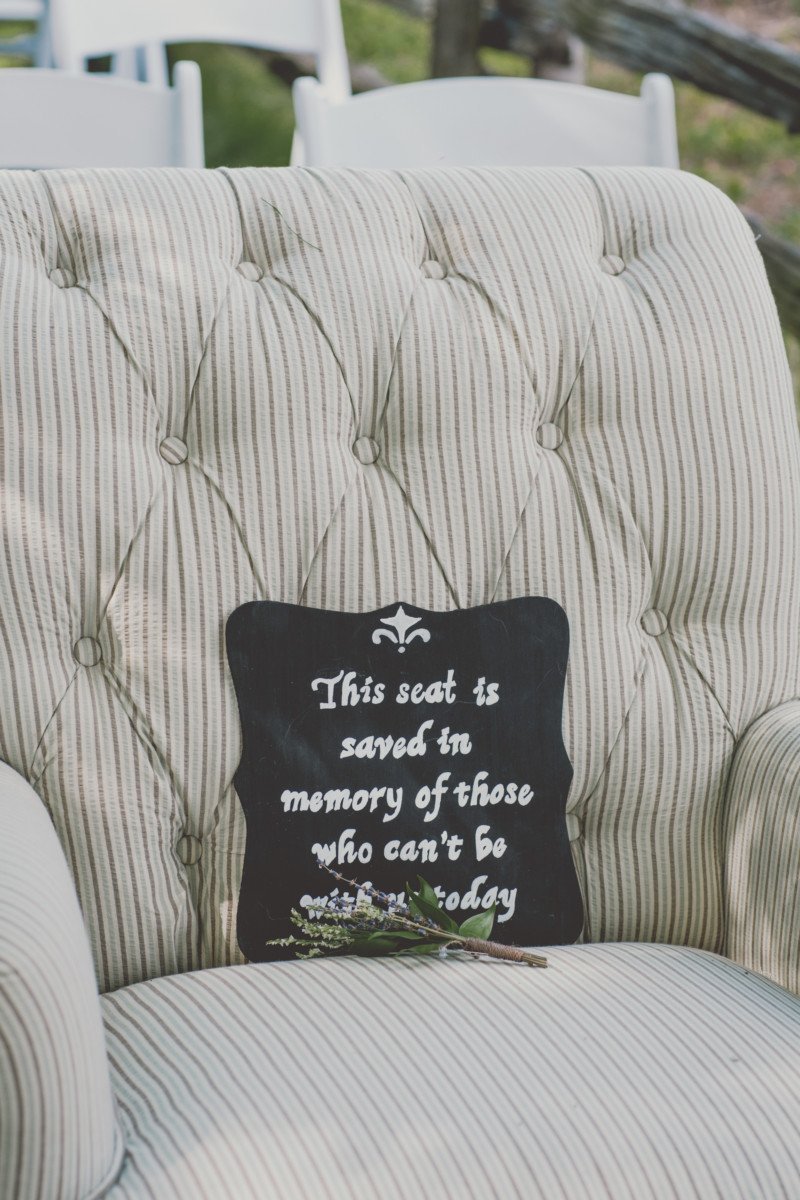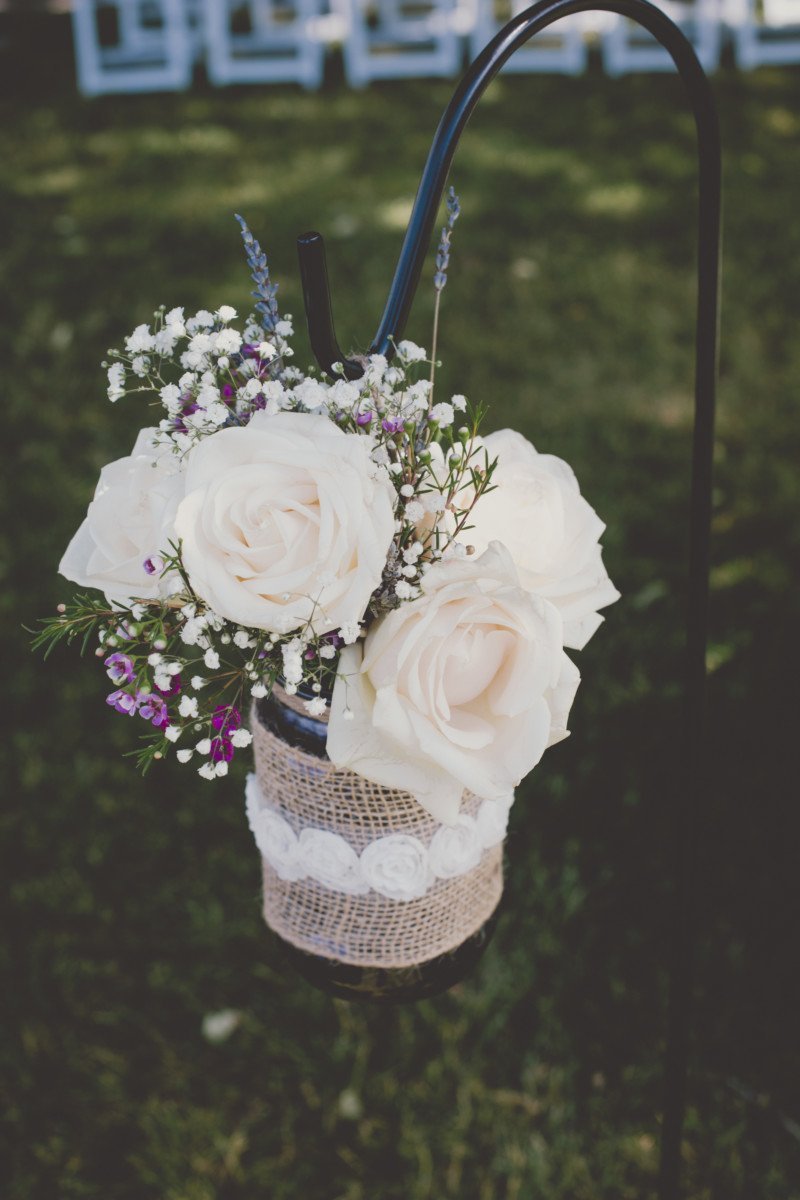 Leaving an empty seat in memory of those loved ones who were not there to celebrate with the bride and groom was such a sweet and thoughtful thing to do.
This ceremony set up could not be more perfect for an outdoor, summer wedding.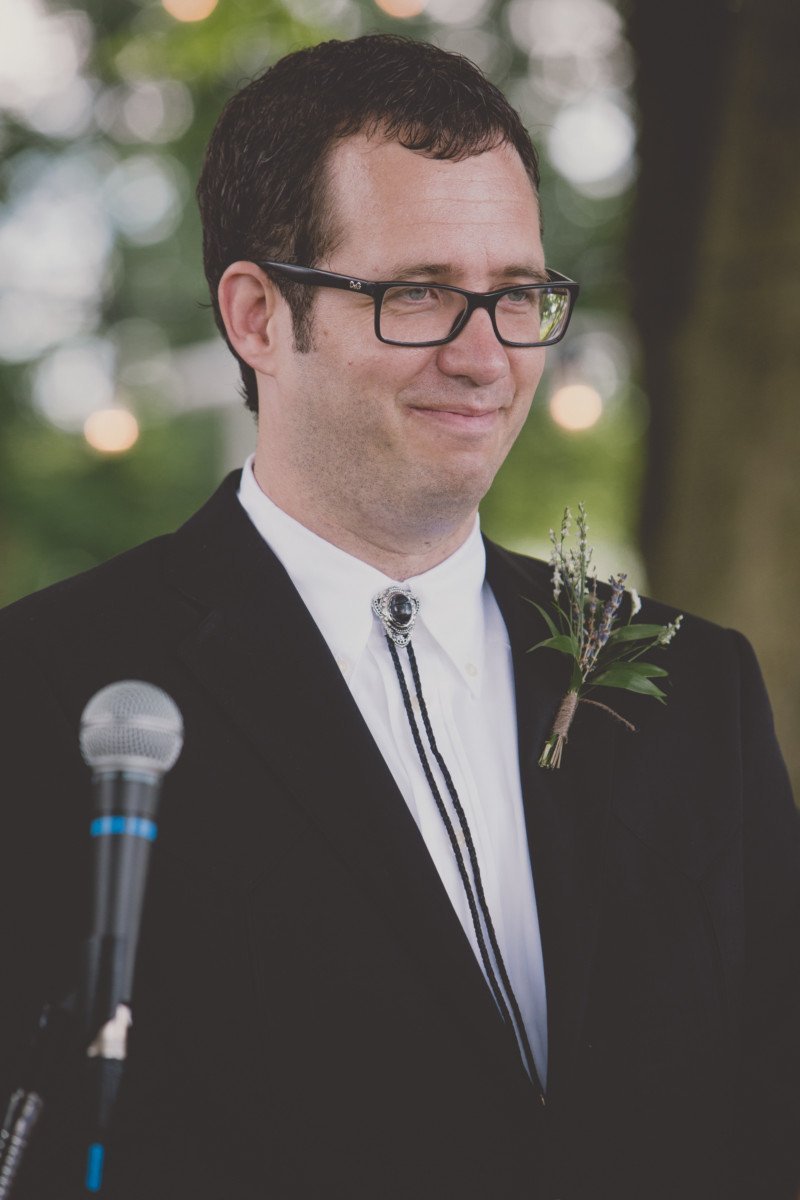 The expression on Paul's face says it all. You can tell how full of love and happiness he is.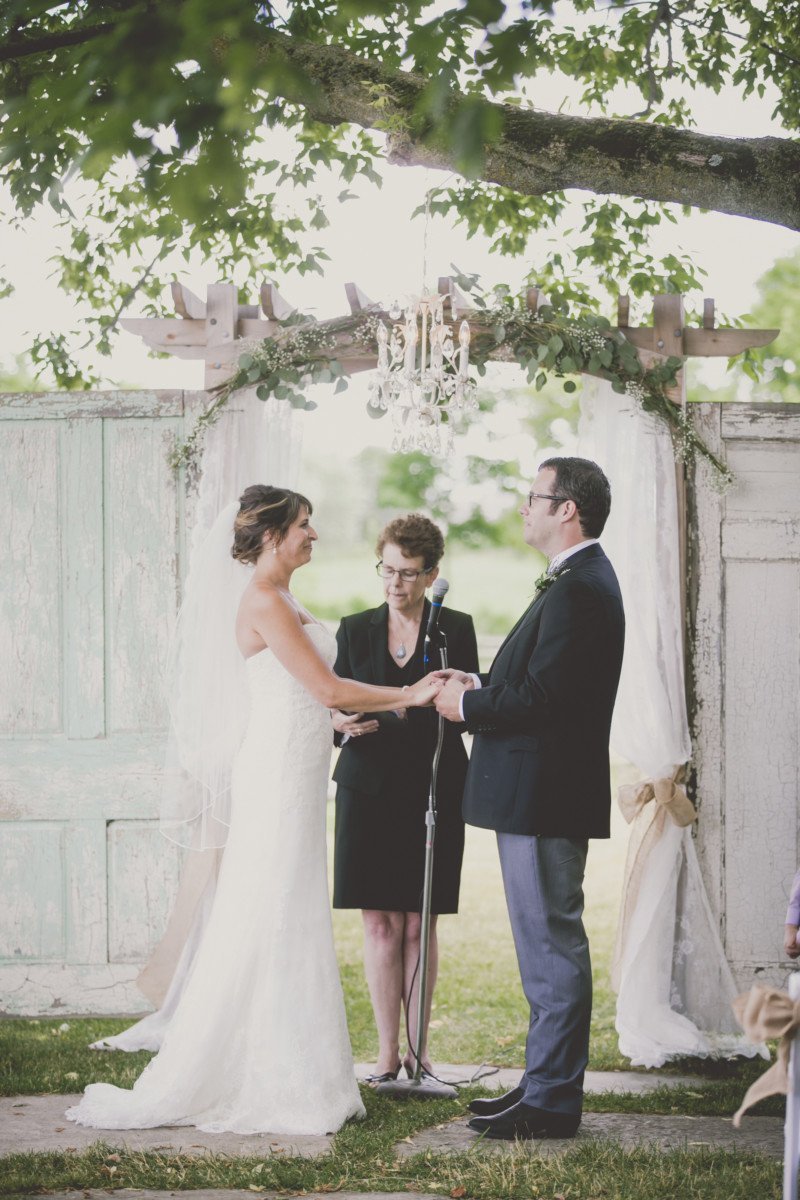 At last…the happy couple is finally married!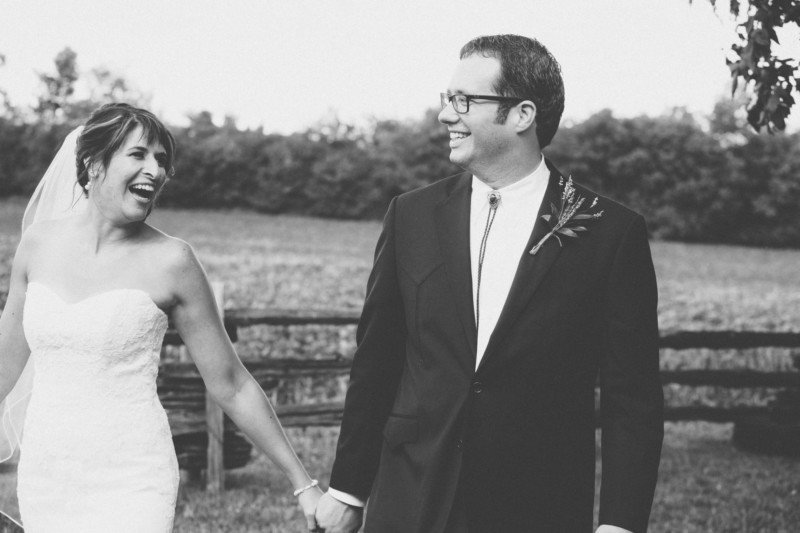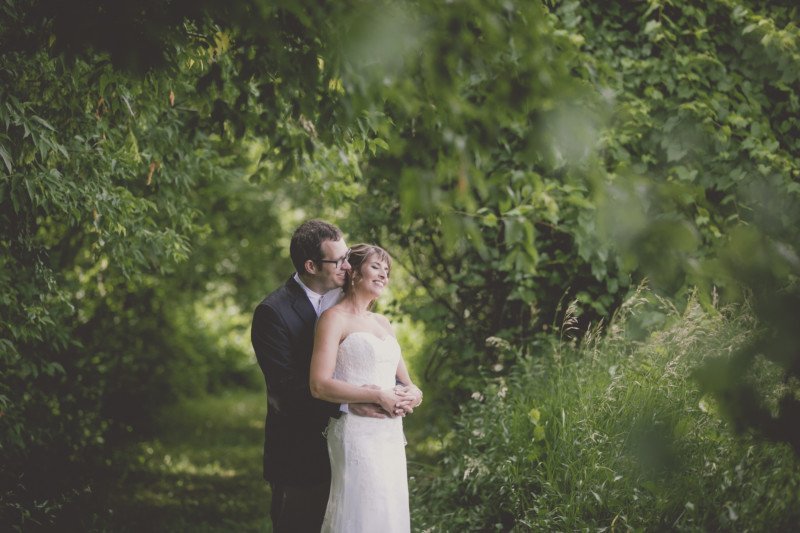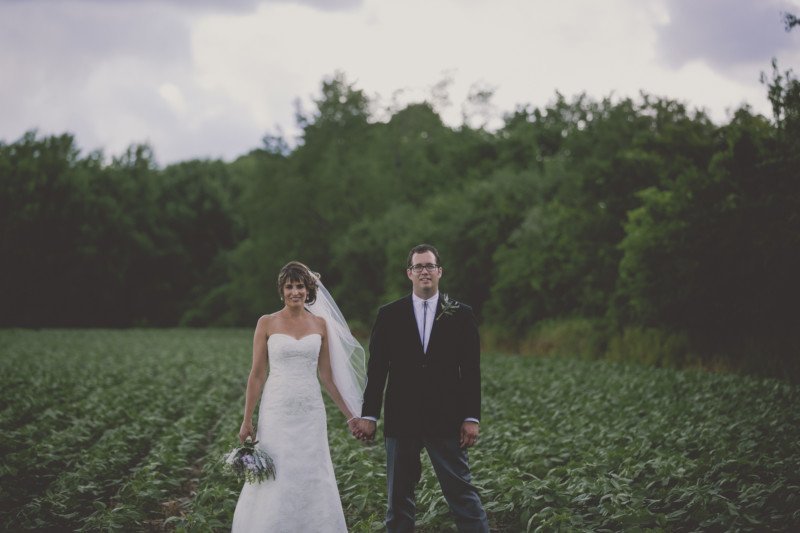 Sagewood Farm is one of my favourite places to shoot a wedding. It really is the perfect venue for a country wedding!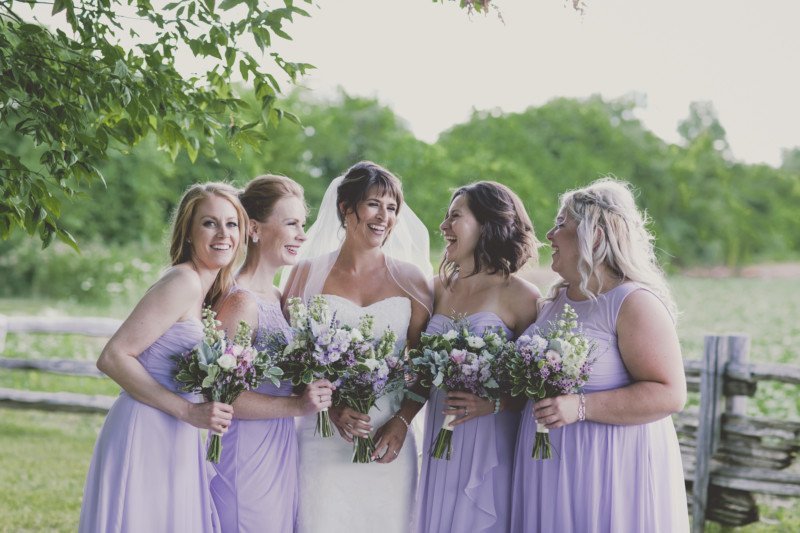 Selecting lavender as the colour for the bridesmaid dresses was a nice touch. It tied in well with the lavender in the bouquets.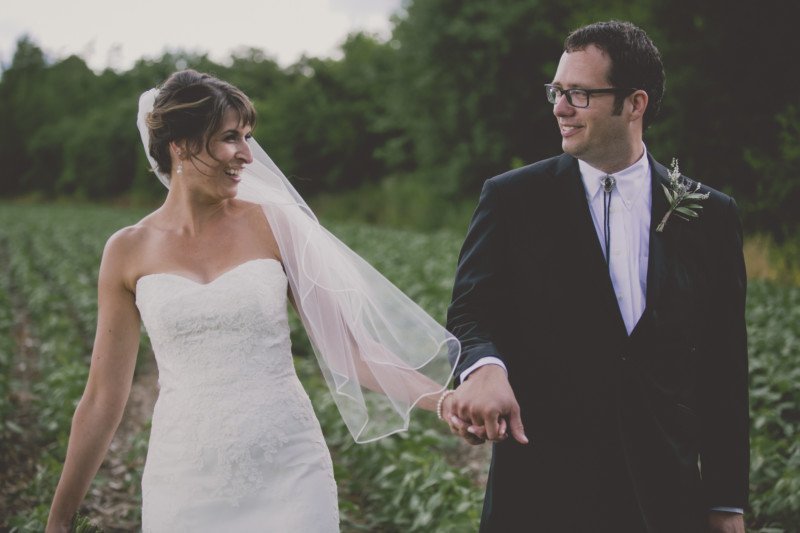 "My favourite moment was getting the last of our pictures done, sitting down on the couch and looking around us at everyone having fun and realizing how great it was that everything came together."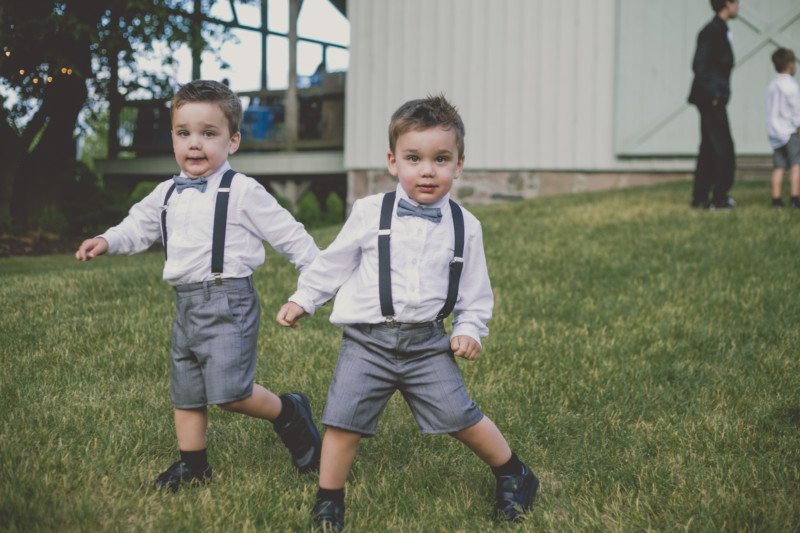 Some of the wonderful diy's included the centrepieces, card box, guest sign in, sheppards hooks at the ceremony, floral swag on the arbour, wedding pie topper, wedding favours and more! The diy's were a group effort by friends, family, the planner and the couple.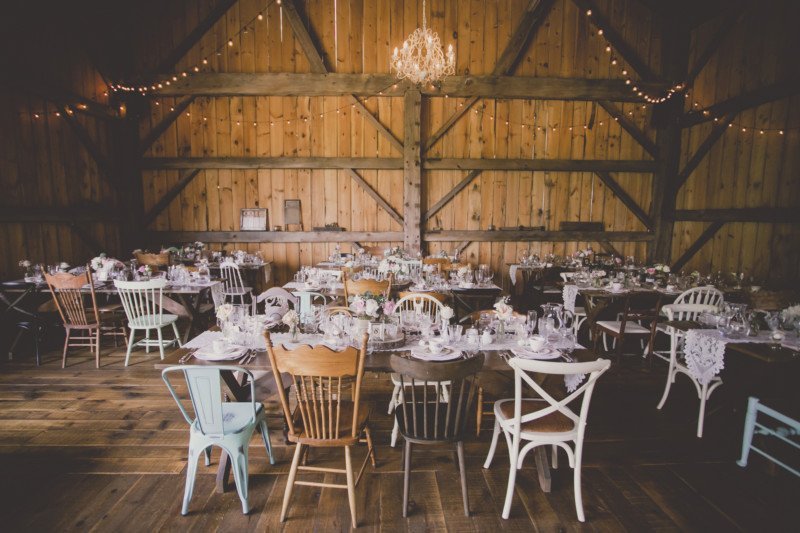 These lovely centerpieces were one of my favourite decor details. Using a wood slice is the perfect way to dress up (or rather dress down!) a table setting for a rustic themed wedding.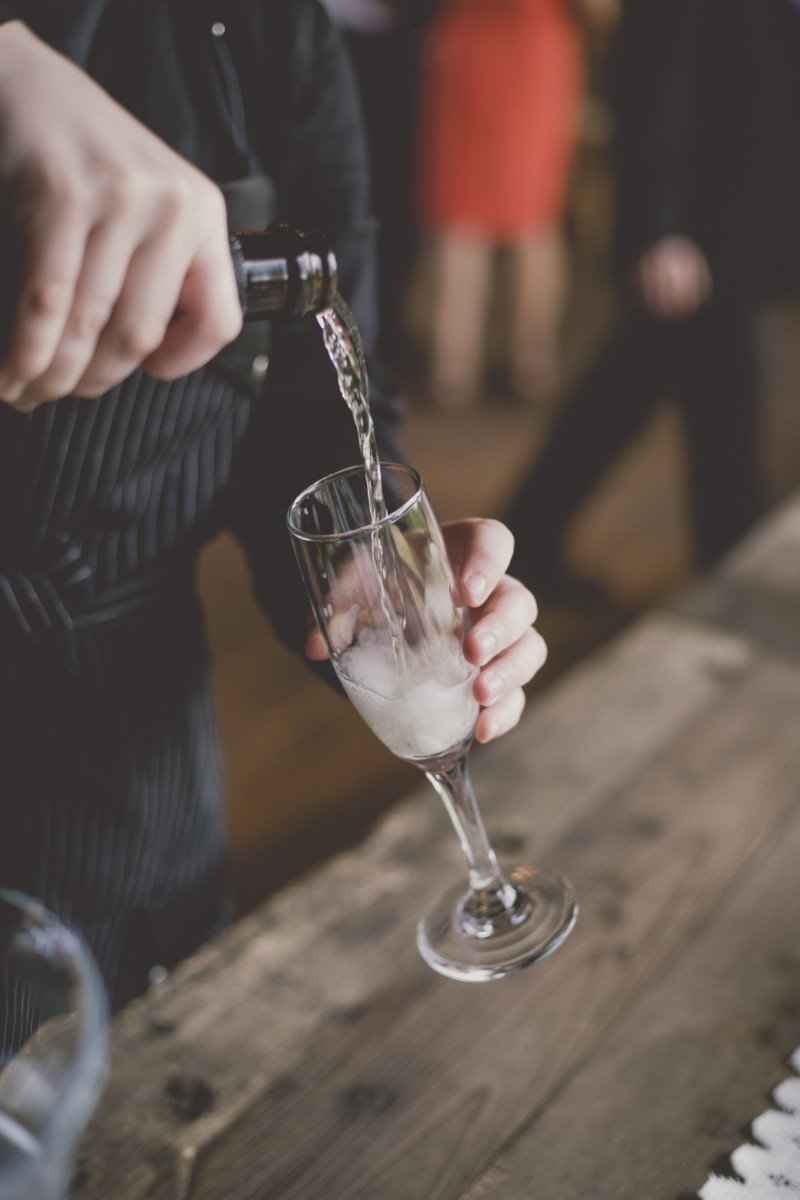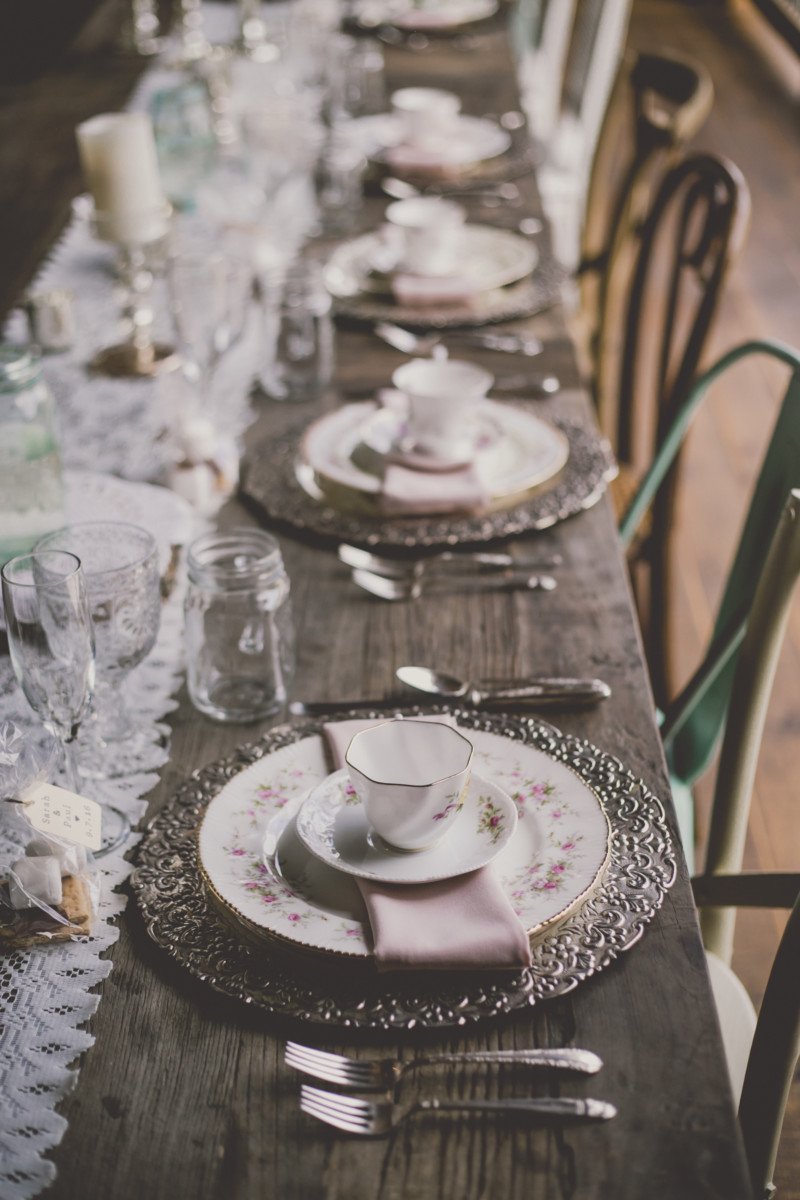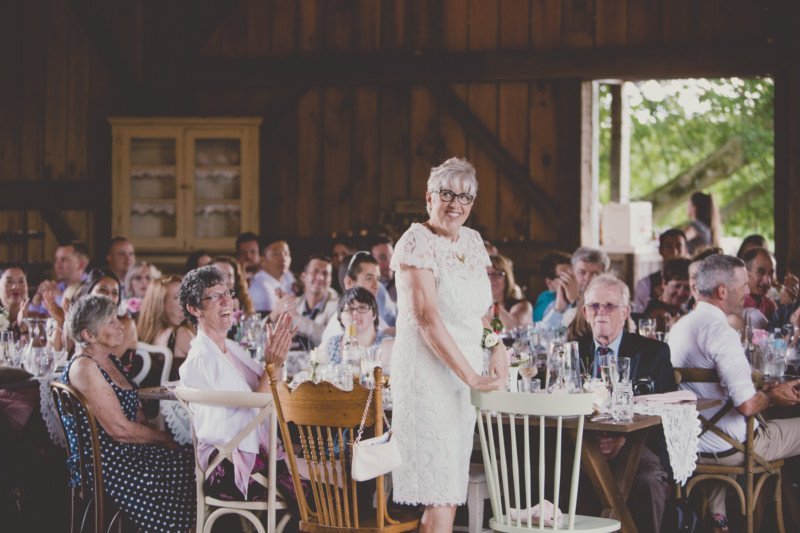 The mismatched chairs were a nice touch. They helped keep the mood of the reception light and casual.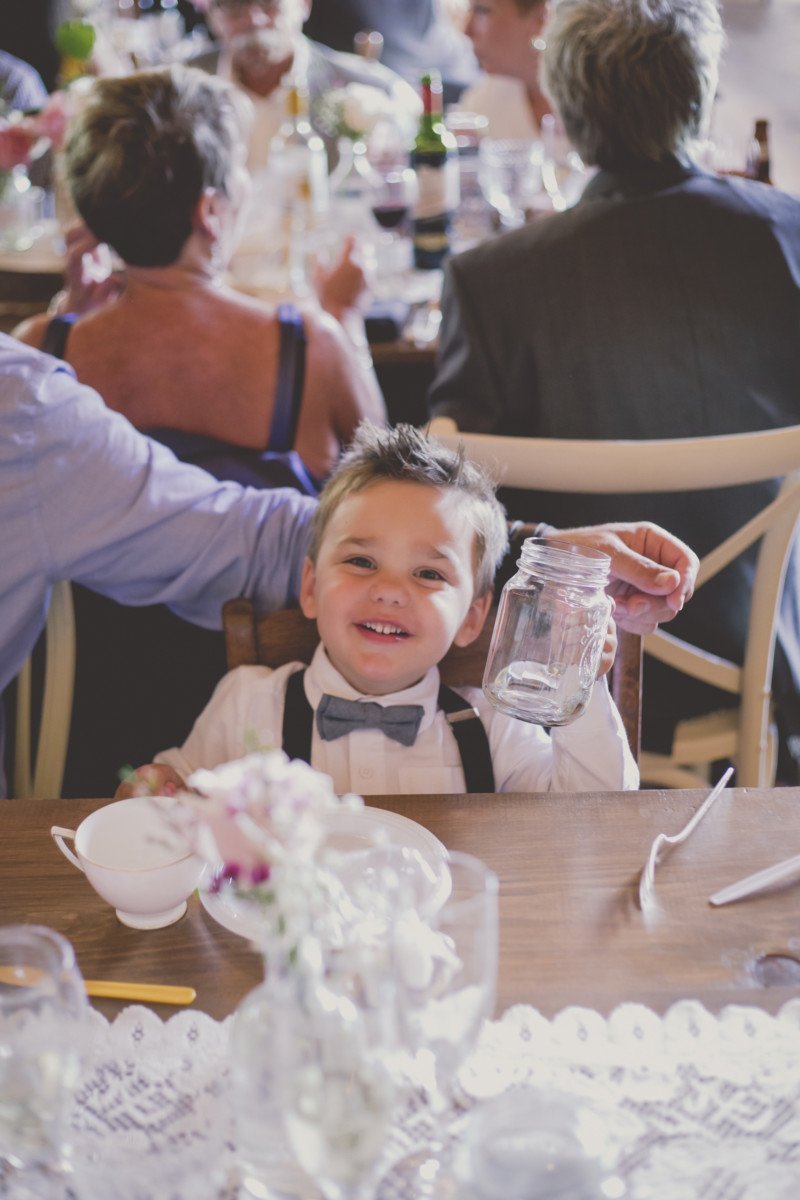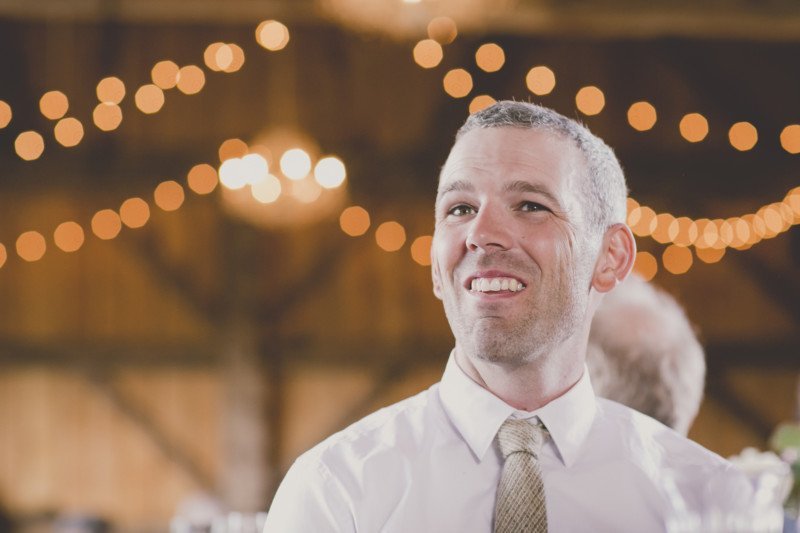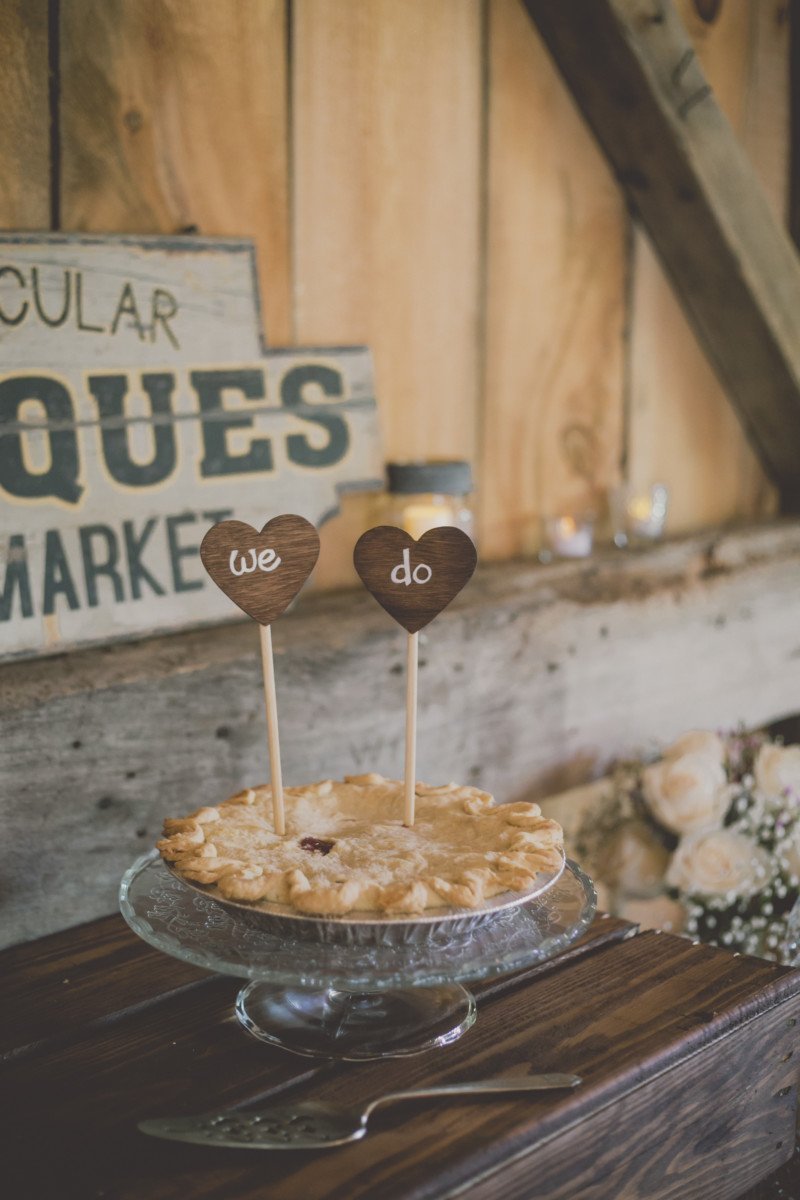 You can't have a farm wedding without pie. You just can't.
"'I Don't Dance by Lee Bryce' was our first dance song. It's a song we both really like and Paul feels it's relatible…he doesn't dance!"
As a photographer, this venue never stops to impress me. The light casts in amazing ways, the sunset drops over the field, the never-ending details tell the couple's story and people are encouraged to mingle and play games all day and night. A bonfire crackles at night and smores and marshmallows are always a hit. The best part about it all, is that the flow of guests encourage people to have fun! And that for me – means great and raw emotions for photographs!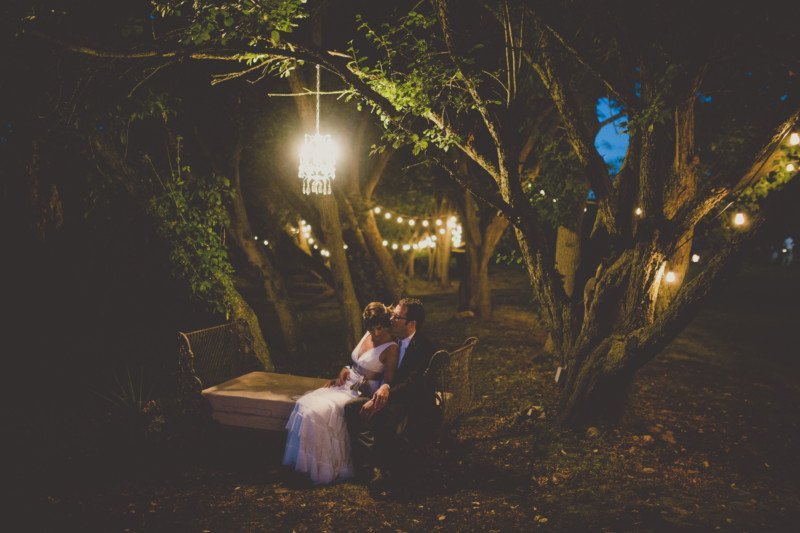 You guys were a blast to get to know and also to photograph!
xx- april
————————————-VVVVVVVVVVVVVVVVVVVVVVVVVVVVVVVVVVVVVVV————————————-
ceremony and reception: Sagewood Farm, Port Perry, Ontario // wedding planner: Blush & Bowties // dress: Maggie Sottero // flowers: Blush & Bowties and the bride // caterer: Pilar's Catering // music: DJ'd by a friend