---
a 60th Surprise
November 28, 2016
My beautiful mother turned 60, and I thought that it couldn't be a better birthday to celebrate in style and of course incognito!
This studio party theme was fuschia, black, white and gold – a bold and feminine touch that was perfectly suited for my mom!
The sweet table decor was grounded by a black and white table runner sewn by a friend. The focal point was the large gold "60" balloons fixed on the wall above. Surrounding the table, string lights were hung to bring a warm glow and festive feeling to the table.
White dishware was used to keep the table streamline and not too busy. Fuschia accents of flowers were used for that pop of colour.
A cherry cake with chocolate ganache was the feature dessert and was a hit with the guests! It took me two days to bake it but it was worth it!
Chocolate cookie sandwiches are eye catching and easy to make. You can prepare the cookie ahead of time which makes for quick preparation which for me is key when hosting a party and making all the desserts! Top it off with a few fuschia petals and the look is complete.
Strawberry Panna Cotta served in shot glasses is also an easy dessert to make ahead of time. The Panna Cotta itself can take a few tries, but it is well worth it. I love cold and creamy desserts contrasted with rich cakes and cookies.
Mini Lemon Meringue Cupcakes were delish but time consuming. My mistake in choosing these, was that the meringue needs to be prepared just before serving, so this isn't ideal for a party where you are hoping to be free from the kitchen! It is however nice to offer a dessert with a citrus tangy taste for those who don't adore such rich desserts.
Individual Peanut Butter Pies with Cookie Crumble are an absolute must have! These were gobbled up so quickly and honestly were the easiest (and most calorie loaded) desserts on the table! Check out My Baking Addiction blog for this delish recipe!
I made a tissue garland for the front of the table which added a pop of colour and continued the colour theme from beginning to end. It is an easy way to spruce up any party!
This Cherry Cake was indeed the best cake I have ever made! Finding cherries was the hardest part since I made it in November but very worth the hunt. It is dense but not too heavy, tasting moist and cherry infused!
Guests left messages on this photo album I made documenting my mom's life since the day she was married to my dad. It is a beautiful way to have a lasting momento of each friend who came to the party. It is also a wonderful way to add each friend to the album so that they can write a message next to their memory.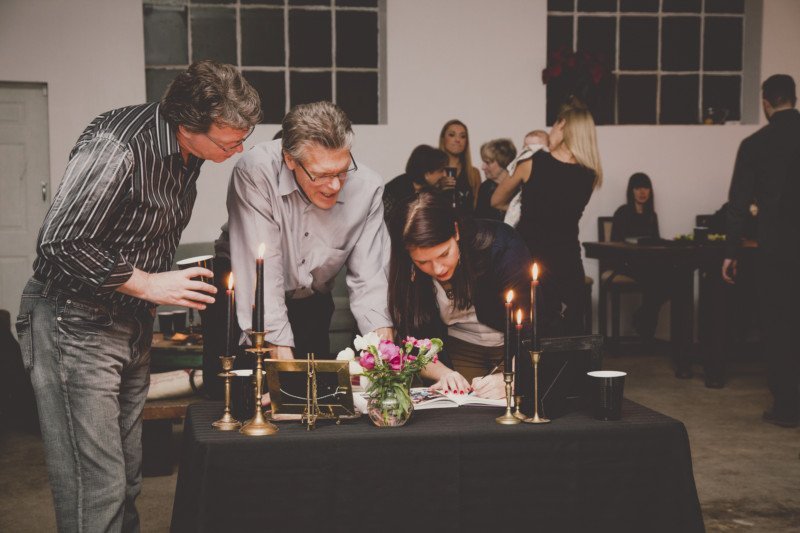 Want a simple bar? Just string some twinkle lights along the bottles, and you have increased the party factor!
This photobooth back drop was easy to make and looked pretty awesome in photos. Just buy two packs of gold fringe garland and cut it into strips. Pin it on the wall in different directions so it is not uniform and voila!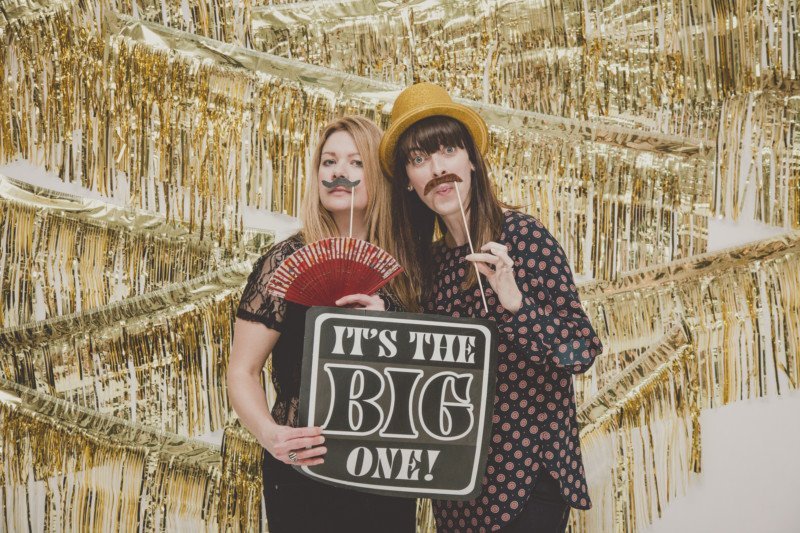 Make or buy props and let your guests go nuts! I made these moustaches out of felt and cardboard and bought the signage on etsy.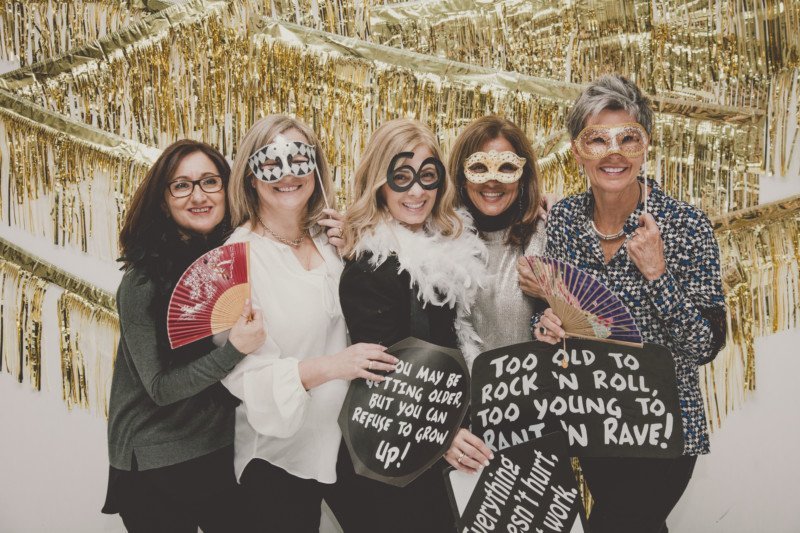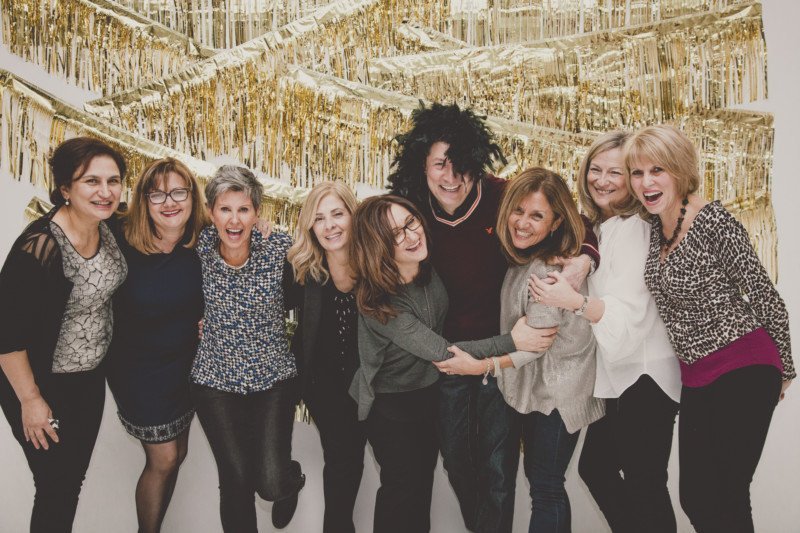 The guests loved these black and white signs!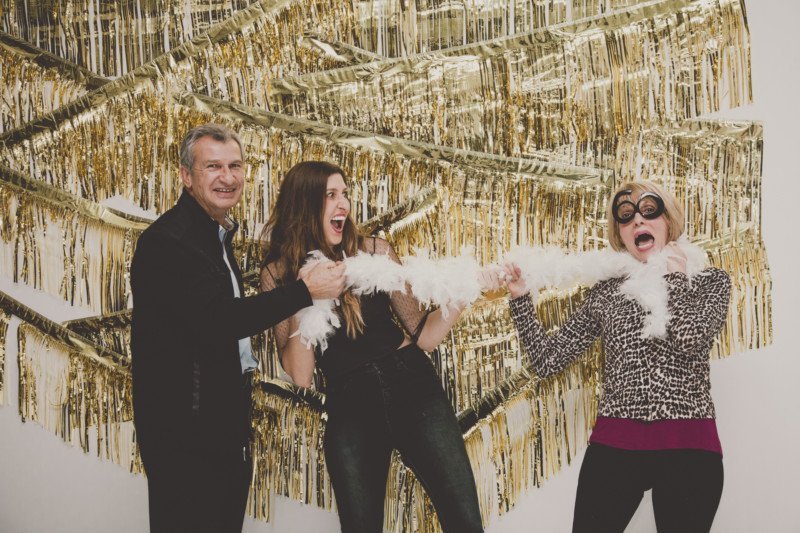 That's me strangling my mom (just for a minute) and I'm pretty sure my dad is assisting me. 😉
No party is a party without a DJ!
Happy Birthday Mama-san! You may be older, but you haven't changed much to me.
xx – april