---
LEBEL
February 1, 2017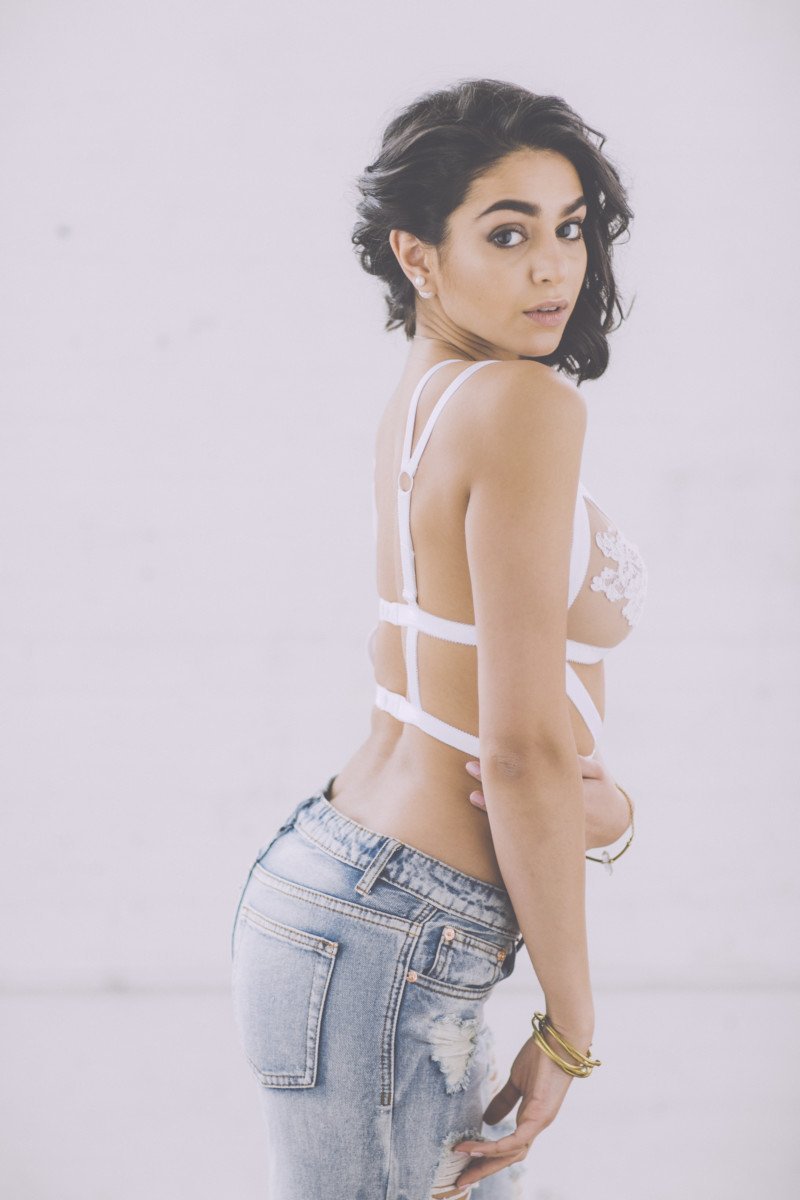 Brooke Lebel is a woman of many talents. Recently, she has launched a lingerie and sleep wear collection that aims for comfort and wear-ability. With convertible and stylish designs to suit the lifestyle of laid-back, fashionable and unconventional women, she calls the label, LEBEL.
Recently I shot her first collection that was her fashion degree final project. I love her work, her story and her energy. She is a force that will inspire you!
"Recently, I was cleaning and found an old notebook from when I was 14. While looking through it, I saw a bunch of old sketches of bra's and underwear. Not knowing in the future, I would have created a lingerie collection…I guess you can say I've always had a passion for it!" ~Brooke
Brooke explained that the collection was inspired by 2 things. First being, the idea of blurring the lines between inner and outerwear. And secondly, it was influenced by the theme of botanical greenhouses (which is shown through the use of sheer fabrics, unique strapping and floral appliqués).
Even though Brooke has just graduated I was super impressed that she didn't over design. When a young creative starts out, they usually go a too crazy. Lebel however is much more unique than anything out there. The designs are sexy, yet simple.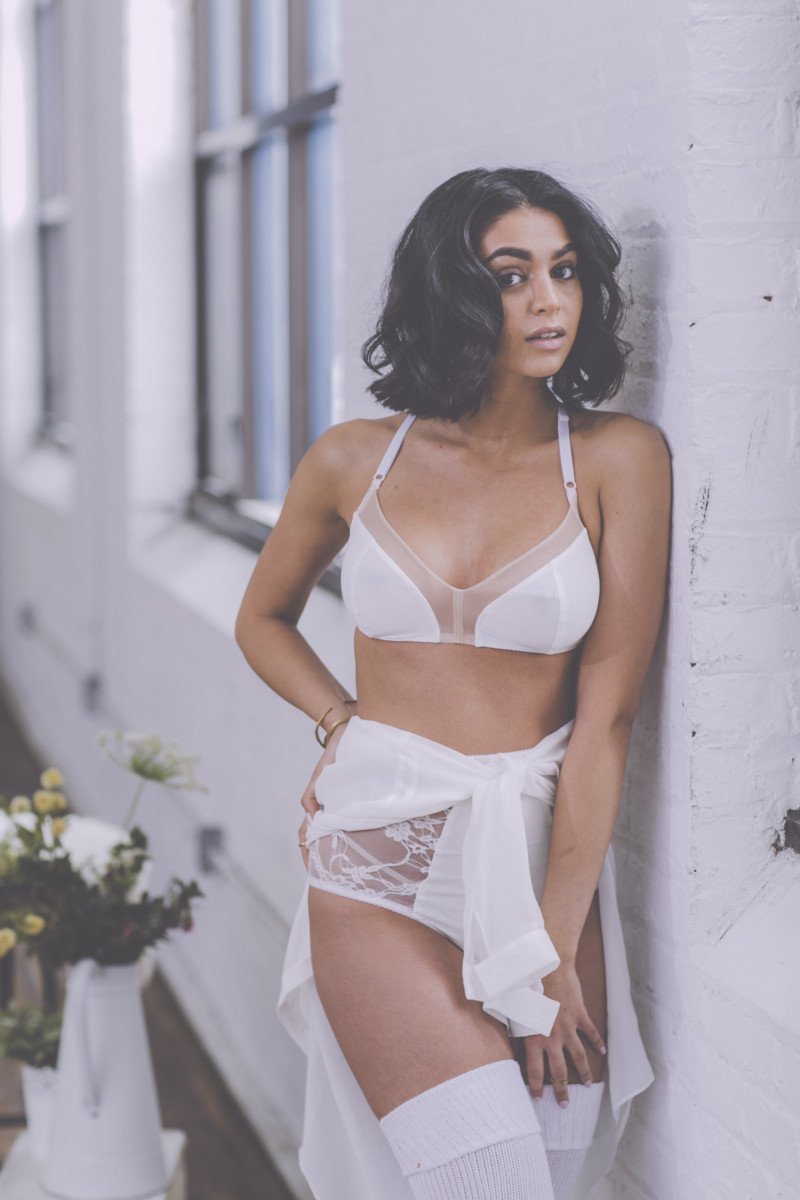 "I have fun designing bra and panty sets, because there is so much room for creativity! I would have to say I prefer being in charge of the full creation from beginning to end, because I love to see the design come to life. From the sketch on paper, to the pattern and sample, to the final product." ~Brooke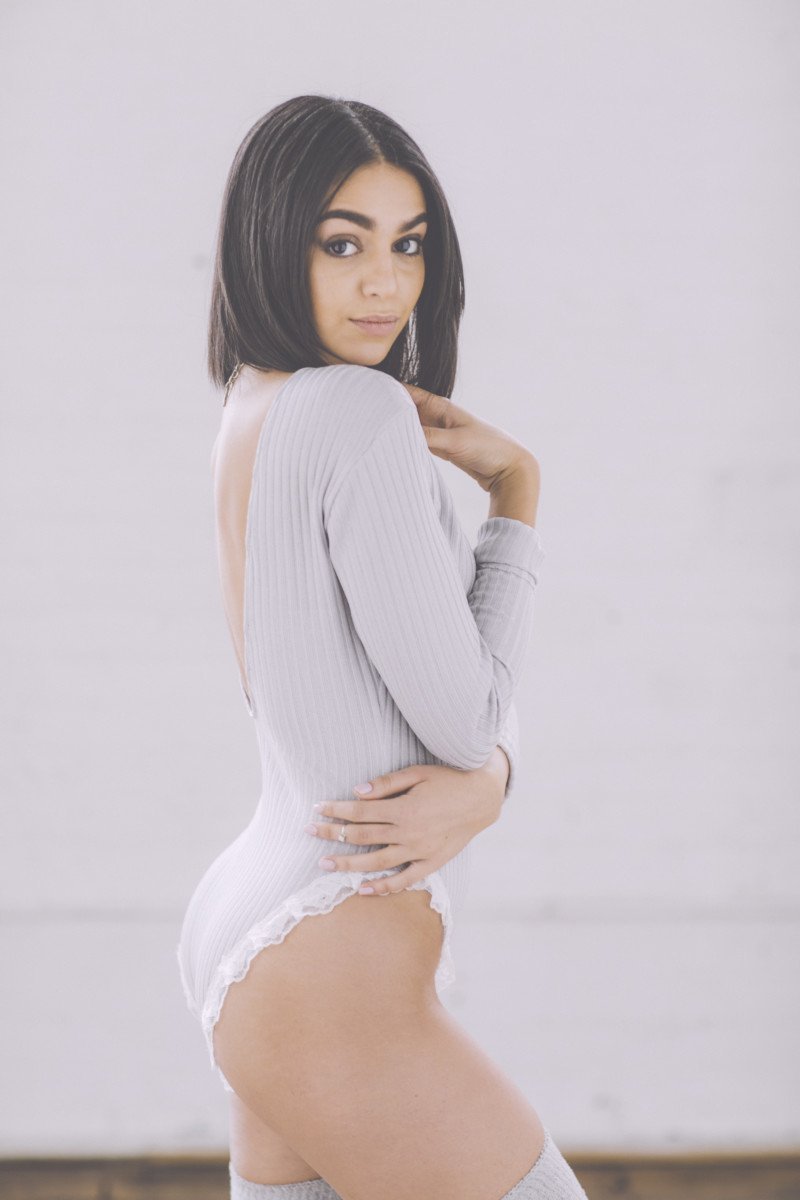 "I would say the two most important factors in choosing a piece of lingerie is the fit, and how it makes you feel!" ~Brooke
Not only did Brooke create simple and pretty pieces, she chose a gorgeous woman with curves to show it off! I couldn't be happier that our model was a vision of something realistic and beautiful. For that reason, I have chosen not to retouch her at all in these images.
When asked why women should make an effort wearing lingerie she simply exclaimed.."Because it's pretty! And it's always a good day when your bra and underwear match!"And isn't that all too true? lol. You feel good when you look sexy where no one else can see… it adds an extra hop in your step!
I had a wonderful time photographing your first line of sleep wear Brooke. Your work is inspiring and pretty and I can only imagine what you will come up with next. All the best to you in your endeavors. It is wonderful to see new graduates producing excellent quality work! I am sure you will continue to inspire and motivate along whichever path you take.
xx – april
————————————-VVVVVVVVVVVVVVVVVVVVVVVVVVVVVVVVVVVVVVV————————————-
lingerie and sleep wear line: LEBEL // makeup: jesse riecarpio makeup // hair: Emily Lebel // model: yaldaba // jewelry: sparkandthistle // photography: Olive Studio