---
equestrian farm elopement
March 6, 2017
On a beautiful July afternoon, I met Tracy and her fiance on the most gorgeous equestrian farm property I have ever been to. This was their wedding day elopement that was to be spent with the most important people and animals in their lives; Dave's 2 teenage children, the couple's great dane, Hank and Tracy's horse Galliano.
Together as a new family, Tracy and Dave exchanged vows under the farms gazebo. The owners of the farm, Holly Oaks, had graciously fulfilled Tracy's wish to be married on the farm where she boards her cherished horse. The day couldn't be more laid-back and simple.
"My favourite moment was when Dave was tearing up while saying the vows."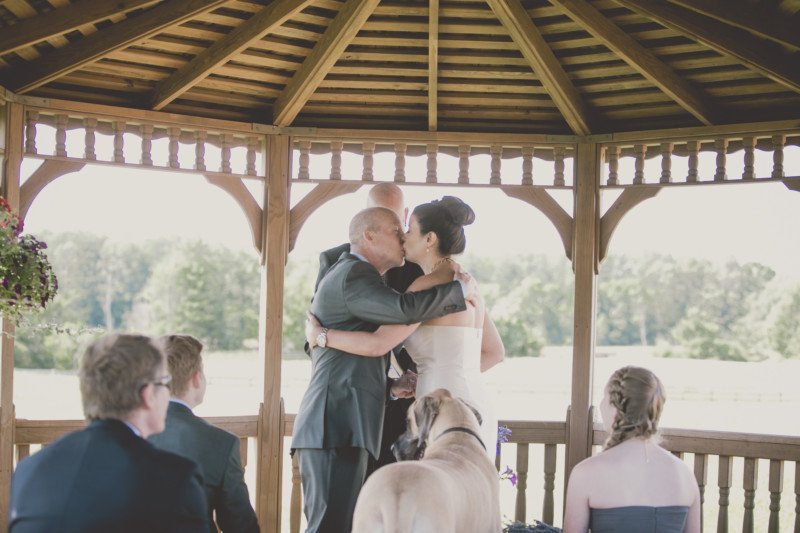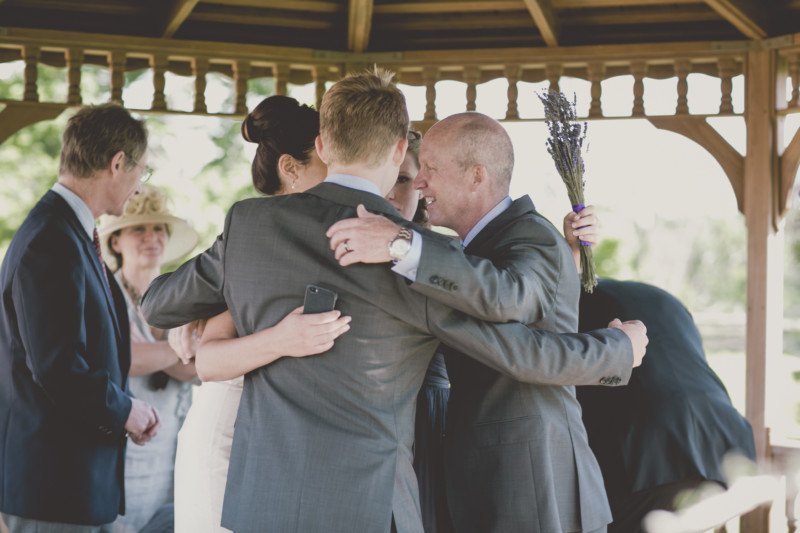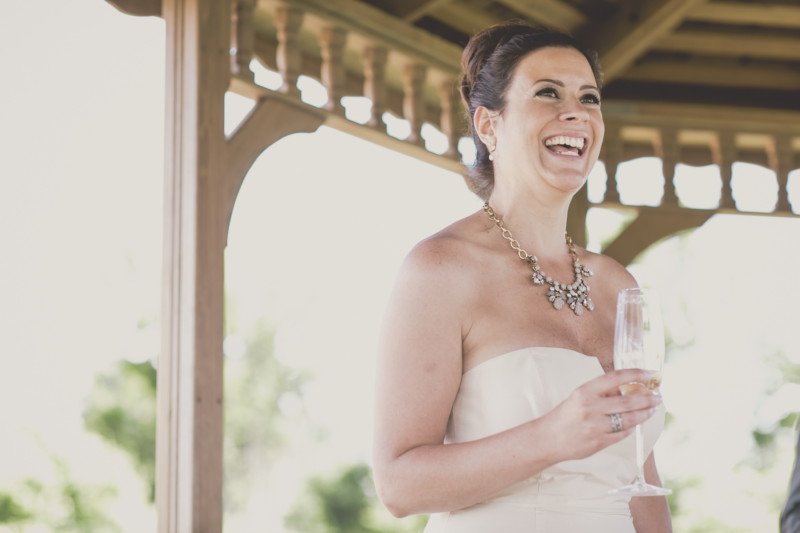 Although Tracy and Dave wanted a small and intimate wedding, they still wanted the day to be meaningful and elegant. They took the opportunity to dress up and still look great while having fun on the farm. Tracy opted for a short strap-less wedding dress instead of a full gown, which was not only very comfortable, but also showed off her riding boots, which she switched into after the ceremony. The boys suited up in a grey tone which complimented the purple of the homemade lavender bouquets quite nicely.
"We met through a mutual friend and after spending a couple of months drinking at our favourite pub together we realized we were not only good friends with a lot in common, but soul mates…and the rest is history!"
The facility has many beautiful and picturesque spots, and the couple didn't have to do much to make the barn wedding-ready. The gazebo beside the outdoor arena was the perfect spot for the ceremony and they simply moved some hanging flower baskets and large flower urns from the farmhouse (which coincidentally happened to be planted with purple flowers) to add a pop of colour. Burlap covered hay bales for seats kept the farm theme consistent. After the ceremony, the family had some time to explore the back fields by tractor and even shoot some photos with Galliano and Hank.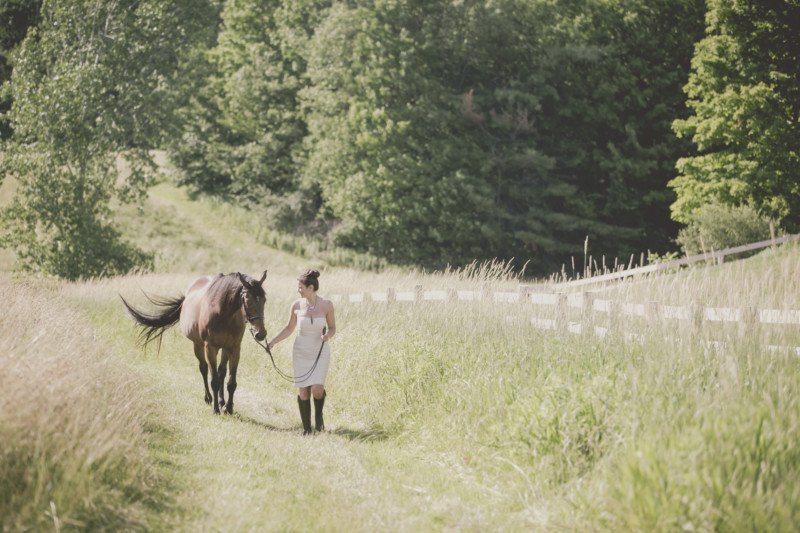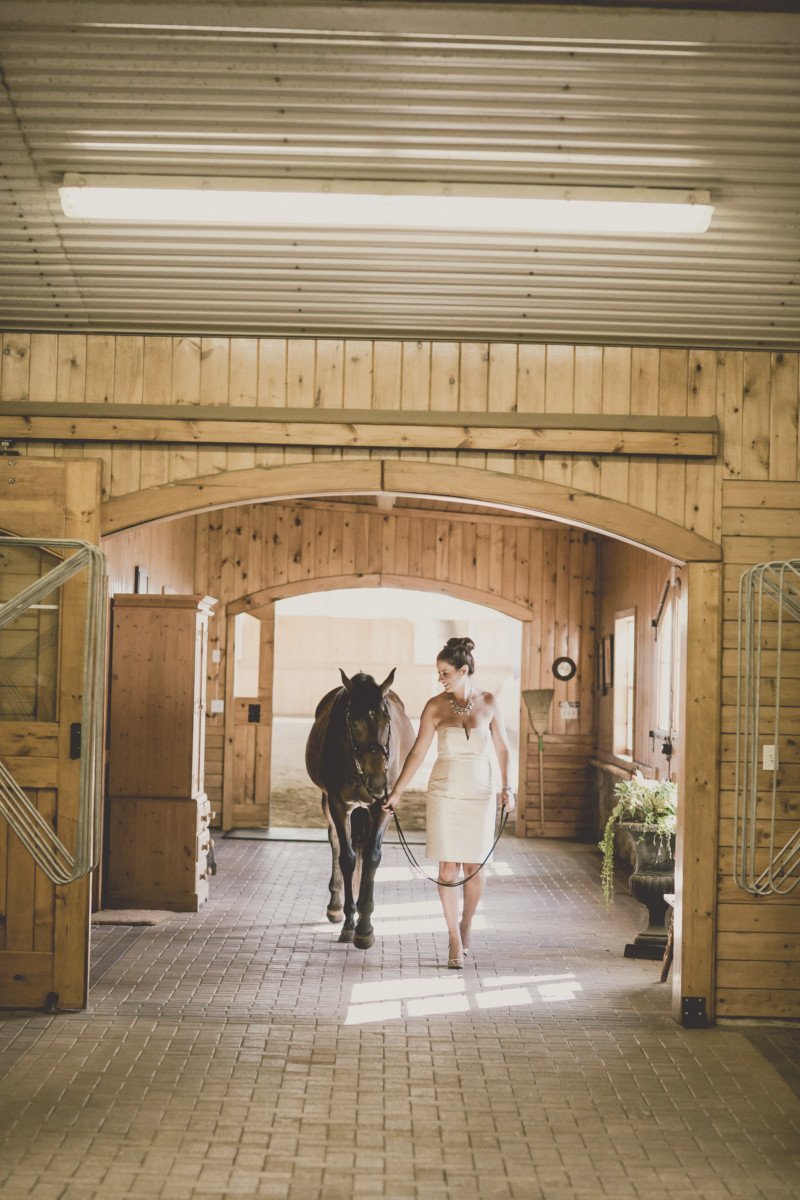 "Holly Oaks is a beautiful dressage facility where I spend many special hours with my horse and friends."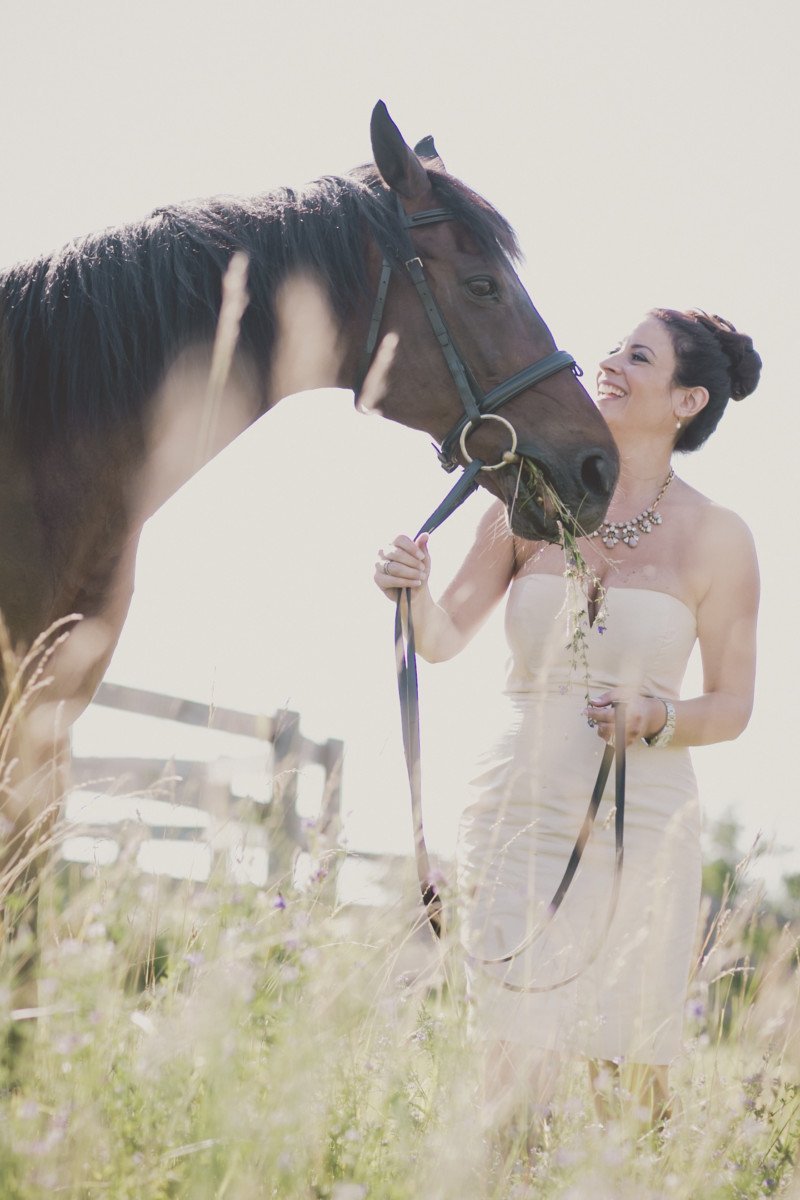 Holly Oaks has endless photo opportunities but it wasn't long until the family headed off to their favourite restaurant Sotto Sotto back in Toronto to finish off their celebration.All in all, this no fuss, laid-back and intimate elopement is something more and more sought after. For Tracy and Dave it made sense. They didn't need the details and the drama – they just wanted the people that they see every single day to be under one roof to hear their sentiment and promise to one another. All the best to you both.
xx – april
The WeddingCo also published this wedding on their blog. For the blog post go here: http://www.theweddingco.com/an-intimate-wedding-at-holly-oaks-farm/
————————————-VVVVVVVVVVVVVVVVVVVVVVVVVVVVVVVVVVVVVVV————————————-
ceremony: Holly Oaks Farm, Lyndon, Ontario // reception: Sotto Sotto // officiant or priest: Mark Hollywood // dress: J.Crew Bridal // suit: Hugo Boss // shoes: Michael Kors & DiNiro Dressage Boots // accessories: J Crew // flowers: Weirs Lane Lavender and Apiary // hair: Brad Brown // makeup: The Beauty Team // bridal party attire: J.Crew Bridal + Hugo Boss // budget: $7,000 // number of guest: 8