---
THE GUARD HOUSE
March 28, 2017
Apparently when you live or own property in Nicaragua, you need to have a guard. This guard not only acts a guard of your belongings but he also services as a caretaker for the property and someone to just look out for the goings on.
Since I do not plan on moving here full time, a guard is very necessary to make sure that no one squats on the property and essentially moves in! He will also make sure my fence stays in tact, my trees are pruned and fumigated and the property overall isn't being abused.
And so, with the hiring of a guard, it is expected that you provide him with a house and all the essential ammenities a person needs. He will need water (the well with a manual pump), a toilet (for now will be a latrine) and electricity (I purchased them a solar panel to power their phone and a few light bulbs).
The guard will then move in with his family and get paid twice a month to watch the property. The average salary is approximately $200 US a month.
I looked into building many types of houses for the guard. First I looked into something very cheap and simple which is the average house in Nicaragua. These houses are made of cane walls and palm leaf roofs. The up side is that they're cheap to build but expensive to maintain. Palm and cane need to be replaced often, so I opted out of this option.
The next option was a tiki thatched roof which is pretty but expensive. Again these need to be replaced every 5 years.
Finally Fernando showed me a concrete pre fab house, like the ones on his property. They can be as simple as you like or as fancy with drywall, flooring etc.
They are solid houses that can be reassembled over and over so this is what I opted for. This house cost me $8000 US for the materials, the labour of assembling it, delivering it and Fernando's fee.
This is me with Jessica and Fernando on the base of the house. First you draw the outside walls out and a trench is dug. Concrete blocks are placed inside and rocks are poured in the center.
The walls of the house come in square blocks and so you have to keep your design within the one block dimensions to avoid cutting. I made this house 2 rooms, 1 kitchen and 1 washroom. For now, there is no plumbing so the kitchen and bathroom will be empty rooms with the plumbing roughed in for future hook up.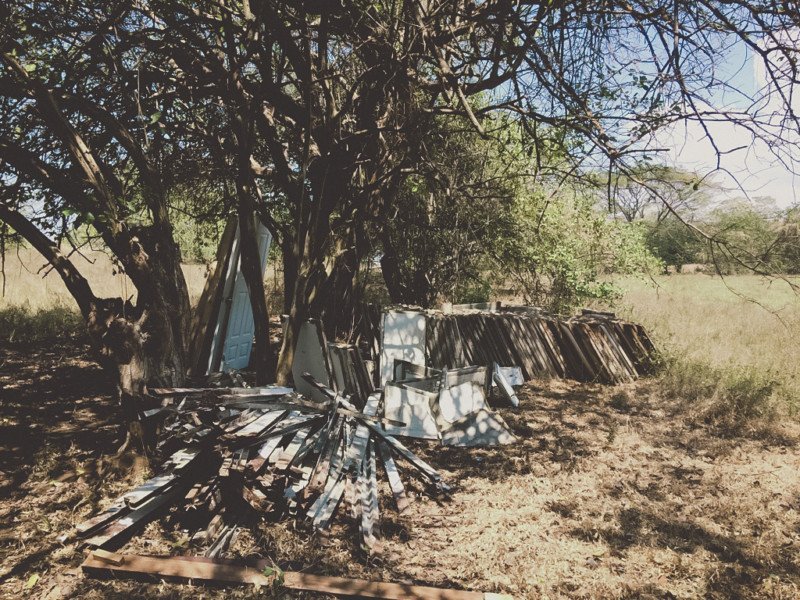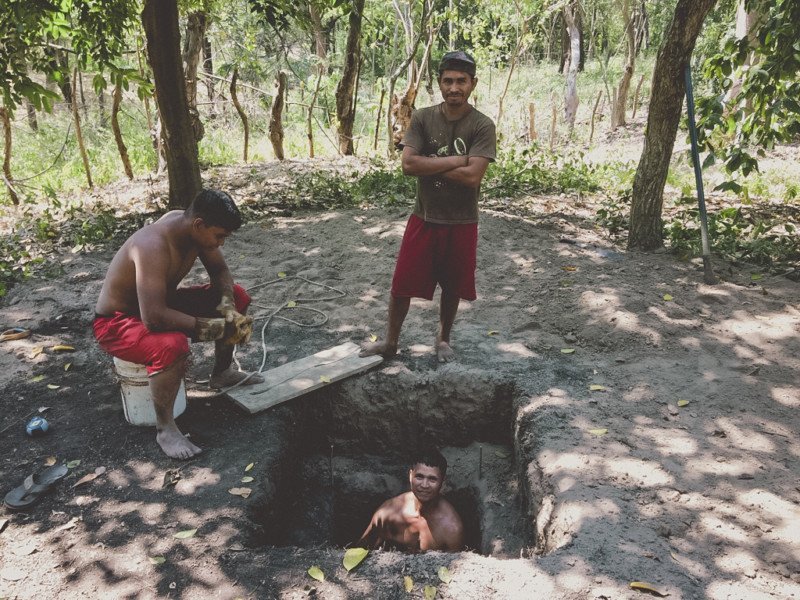 Here is the latrine beginnings. Yet again, these guys are digging me another hole. It is best to keep the latrine down stream of the well so there is no contamination, so this latrine is a bit of a walk away from the guard house.
A prefab metal latrine can be purchased and assembled. And voila! A toilet in the trees.
Here we redirected rain water into a newly dug trench in preparation for rainy season. The land had corroded away in places that were detrimental to the well, so we fixed that up by re-leveling the land.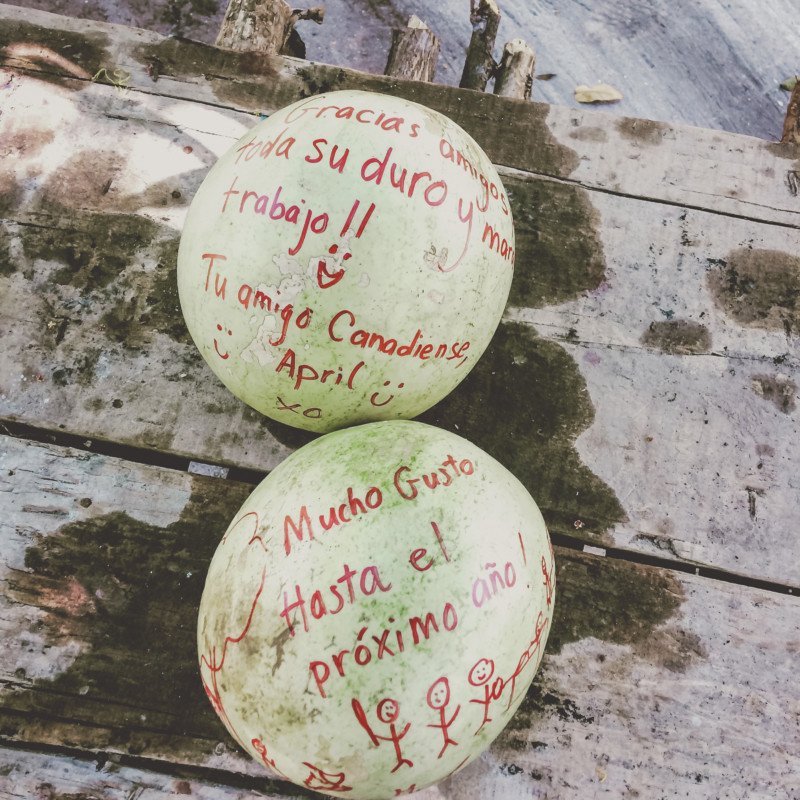 My Spanglish goodbye to the workers…when there's no paper use a watermelon!
and here you can see the metal frame and concrete squares being slotted into place. The prefab house comes with 4 windows and 3 doors.
A corrugated metal roof with rust proofing is installed on top.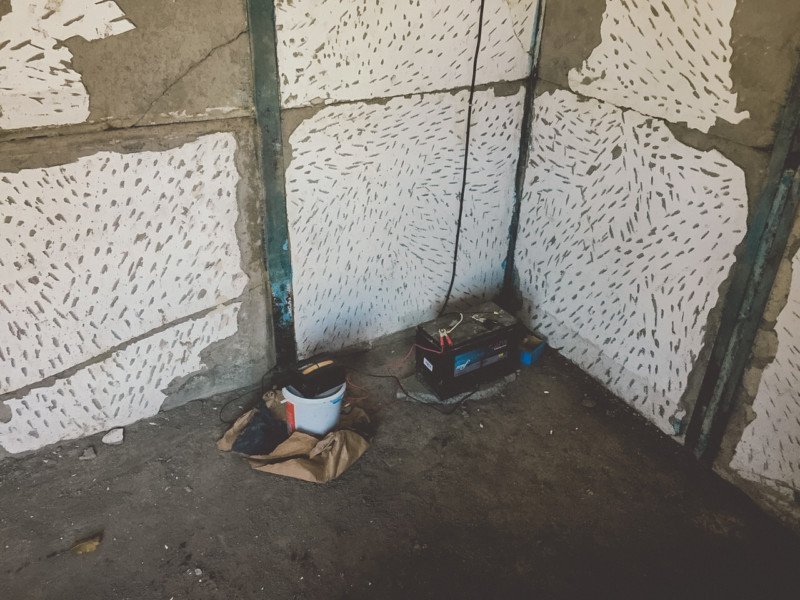 Here is the battery that is connected to the solar panel which powers the house electricity. This little system is pretty awesome and cost $500 US. It gives you 600watts of energy for 7hrs. It includes the installation, controller kit, transformers and lightbulbs.
Then a concrete layer is put over top the wall pieces to finish it and seal the seams. Eventually the guard will paint the house white.
How cute is this little solar light-bulb? And here are all the tools I bought for my guard to keep in the house and use at his disposal.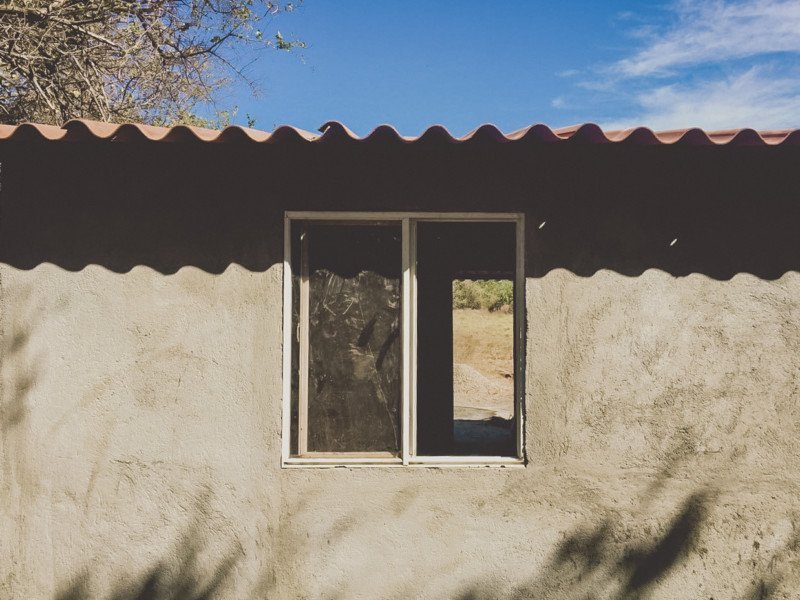 The windows and doors are installed and the house is move in ready! One task down, a million more to go! I had to get back to Toronto and so next year I will return with the journey to feed electricity to the property, get a water reservoir and maybe start building!!!!!
xx – april