---
Knox Accessories
April 7, 2017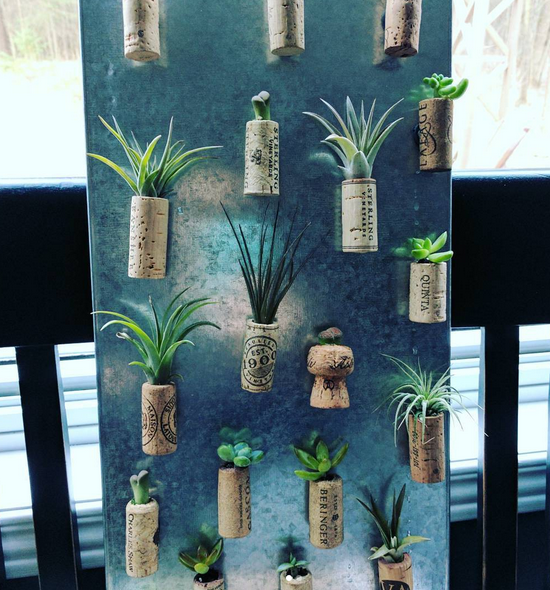 Knox Accessories started off as a passion project. Courtney loves to make and create things for the special people in her life. She takes such pride in seeing them enjoy the items she creates with a vision of them in mind.

"As my passion for crafting grew, I realized how much I would love to have a shop filled with my creations. This started my dream of creating an Etsy store. The name " Knox" in Knox Accessories is a namesake after my late father. My Dad was a business savvy creative man and when I think of success, I think of him and all that he was."
Courtney designs, creates and tests her products in her free time after her full time job teaching kids with special needs. Her days are filled with giving to others, practicing extreme patience and kindness. "Working with people makes for an amazing career. I love going to work and knowing you are making a difference in someone's life. The students I work with are amazing and I enjoy being able to see them grow and reach for their goals." Her passion for kids and creating hand-made items are palpable, although one day she dreams of turning her passion of creating accessories into a full time job.
"It would be so neat to have a boutique full of my handmade creations, and open up opportunities for other local artisans to sell as well."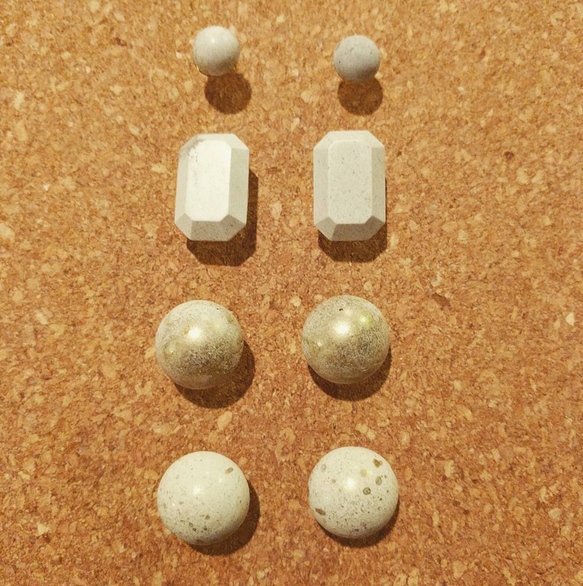 Courtney's Etsy shop is diverse and yet she doesn't showcase anything that she hasn't perfected. Her little knit baby booties are one of my favourites in addition to her geometric concrete planters. She doesn't stop there! She knits, crochets, does woodworking, concrete work, jewelry making and more! There is something for everyone! Above are some of her unique earrings made out of concrete! super cute!
"My inspiration comes from people, colour, textile, with a vintage or classic feel. I love things that are trendy, but have longevity in design and style. The baby booties are designed with the hope that they can be passed down to other little ones and be just as stylish as the day they were made. Coming from a family of 4 kids, I know it's important for parents to be able to reuse these items."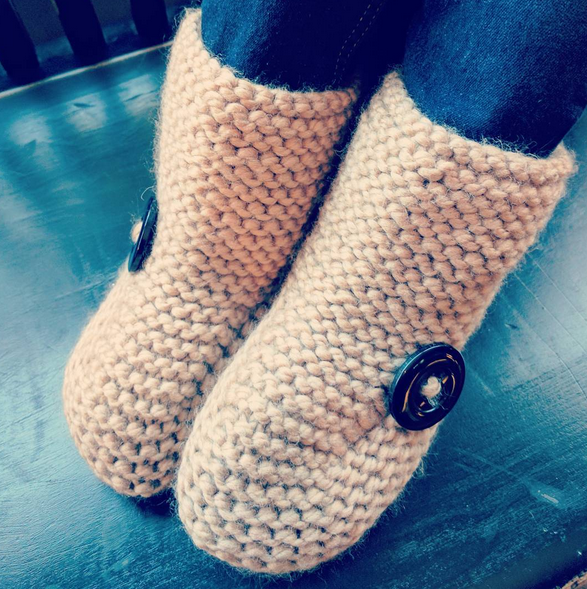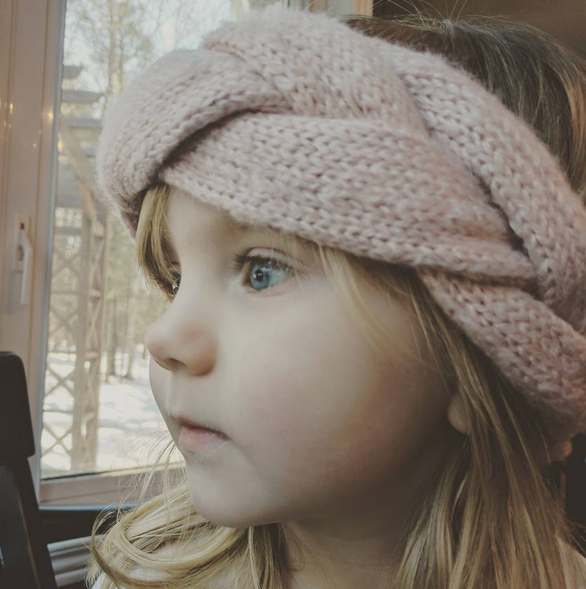 Courtney gathers her supplies from many different sources like local vendors, craft sales, second hand stores, flea markets and hardware stores. She tries to avoid generic products and suppliers, appealing to the organic market.
Personally my favourite items are these urban concrete planters made with little specs of glittering glass! They are so modern but with a hint of something that feels old with the cracks and modeling! Wow!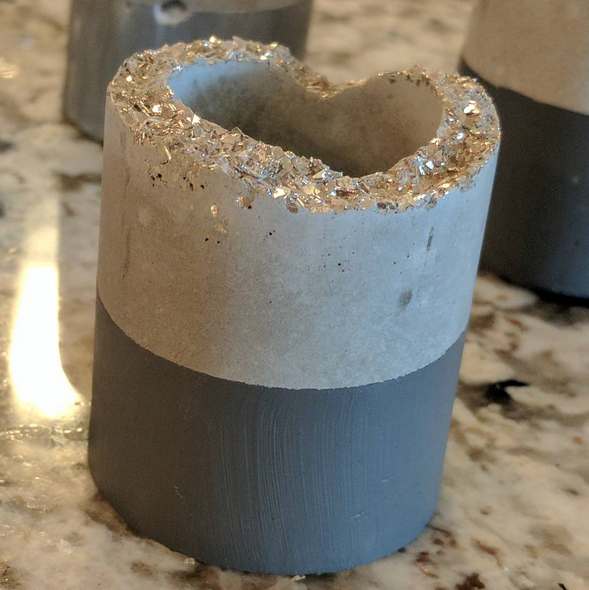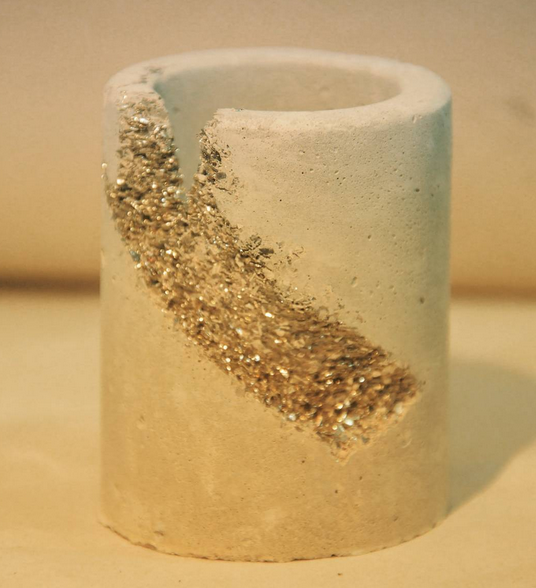 "Getting into concrete has been a fun challenge. It is such an amazing material to work with, and it really forces you to think on your toes. Outsourcing and research has been a big part of this new venture, and I am loving every minute of it. I really enjoy people's surprise when they comment on my jewelry and I tell them it's made from concrete."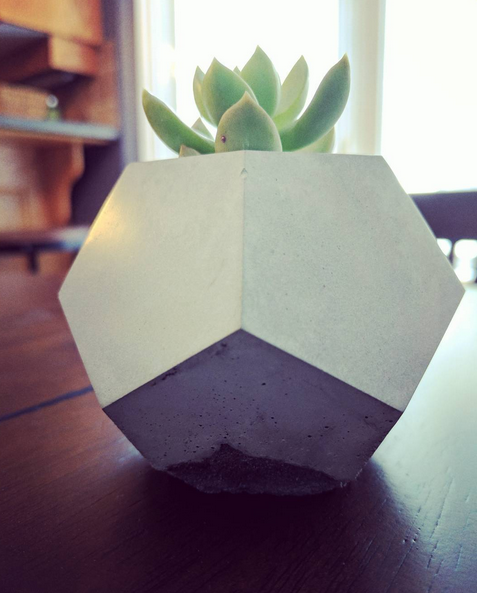 One of Courtney's most popular items are her geometric planters made out of concrete. These planters come in unique shapes and sizes and can house an airplant or even a little cacti. The fun part about these ones are that you can display them on any edge, making for a fun and versatile container!
When we asked Courtney where she would live anywhere in the world if money wasn't an obstacle, her answer was this:
"My boyfriend and I lived in Regina for a few years and were a day's drive from Banff, Alberta. We drove our motorcycles through the mountains, snowboarded and shopped all around that area and LOVED it. I would love to live there. So much inspiration, so much nature, and the mountains brought out emotions from my soul that I didn't know I could have."
Courtney has these gorgeous marbled urban concrete planters available on her Etsy Shop. Her process is "beautifully simple" she says. They require only 3 things; concrete, spray paint and a specially designed silicone mould. The beauty about these pieces is that there is a lack of control when it comes to how the piece marbles. "Each one marbles uniquely, no two planters are identical" she exclaims! This is truly what being a creative is all about! Some parts are about control, vision and the know how, but the other parts are the creative uncontrolled variables that make a piece unique and a surprise.
"My mother taught me a few stitches as a child. Over the years I have worked hard to grow my sewing skills and learn more. The internet is such a great learning tool, I spend time trying to perfect and learn new tricks. I love learning, and in the world of sewing you never know it all. There is always something to reach for next."
One of Courtney's favourite places to shop for crafty things is the Aberfoyle Market. It is also one of my favourite Canadian markets! she often buys fabric, vintage buttons, wood and other special items there. She loves a good search and buy, especially for the rewarding feeling afterwards.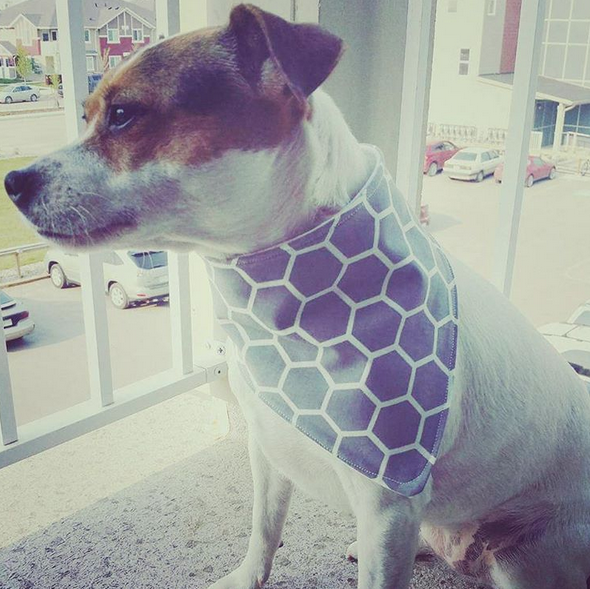 Courtney uses social media and of course word of mouth to sell her products. She is also actively involved in art shows spread across the GTA and northern Ontario. She can create an order custom to your request like my fur baby bandanas seen above. Her items can also be found on the prop rental shelves of Olive Studio's office. Stop by the office to take a peak or make a custom order of your own or feel free to check out Courtney's etsy or instagram page to make your order online.
All the best to your journey chasing your accessory dreams Courtney! I have no doubt you will make it there soon!
xx – april
————————————-VVVVVVVVVVVVVVVVVVVVVVVVVVVVVVVVVVVVVVV————————————-
instagram: @knoxaccessoriescanada // etsy store: knoxaccessories // fb: knoxaccessories