---
Ceremony Altars
May 4, 2017
The highlight of any wedding is usually the ceremony. This is the whole purpose for friends and family coming out, to witness a bride and groom exchange their vows and merge their lives together. Often times, this is also the most emotional part of a wedding day as either the bride or groom…or sometimes both…can get a little choked up as they promise to love and honor one another. This is the part of the wedding that many couples feel is the most important, so it should be equally important to ensure your ceremony altar is both beautiful and special…just like the couple who will stand beneath it to seal their vows and become husband and wife!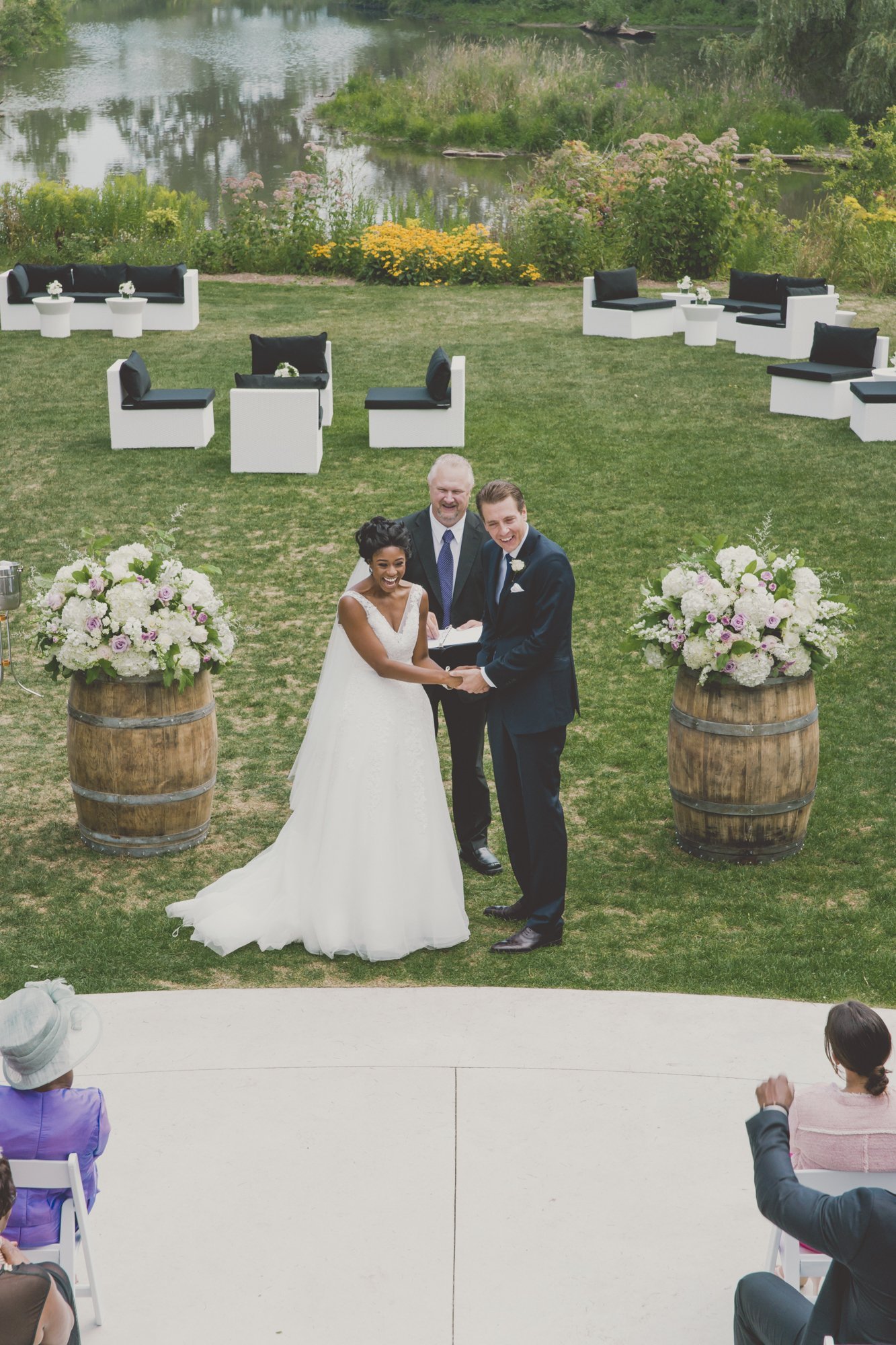 If you're having a country wedding and you're going for a rustic look, you'd be amazed at how some dilapidated, old doors can be transformed into something stunning. If the doors are not perfectly painted and are looking a bit old and run down…that's perfect! Just position some floral bouquets and greenery around the doors and instantly they become a beautiful ceremony altar.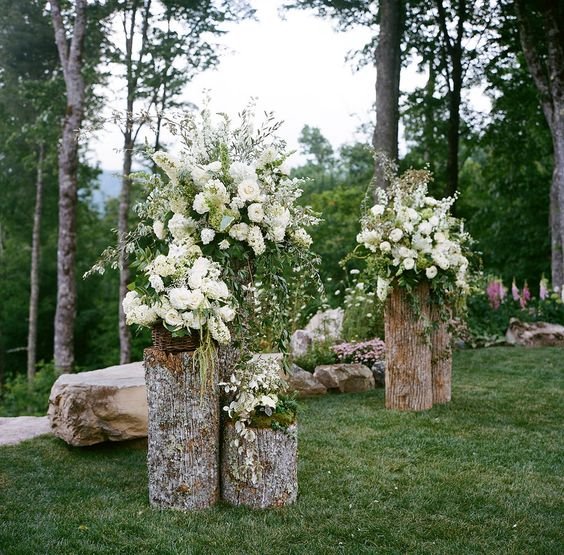 And speaking of flowers, few altars look complete without them. The beauty of using flowers for your altar decor is that the options for how to style them are seemingly endless…regardless of what your wedding theme is. Stick with what's in season to keep your costs down and don't be afraid to add some green accents and other natural elements, like berries for example if you're getting married in the fall.

For a soft and romantic look, drape some flowy fabric over your arch…simple yes, but ever so lovely! White and ivory are the obvious options as far as fabric colours go, but try and think outside the box and consider something a little more unconventional like burlap…which is especially stunning for a beach or country wedding.
Be creative with how you drape the fabric. Leave it loose and flowy or wrap it around your arch…and no need to make it look perfect. Remember, this look evokes easy breezy feelings so the less perfect it looks, the better!
Ahhh the beach…who doesn't love a good beach wedding? Exchanging vows with the sun shining down on you and the sound of ocean waves crashing behind you. It doesn't get much better than that. But actually, it does…because these ceremony altar ideas for a beach wedding are all you need to take your tropical wedding to the next level!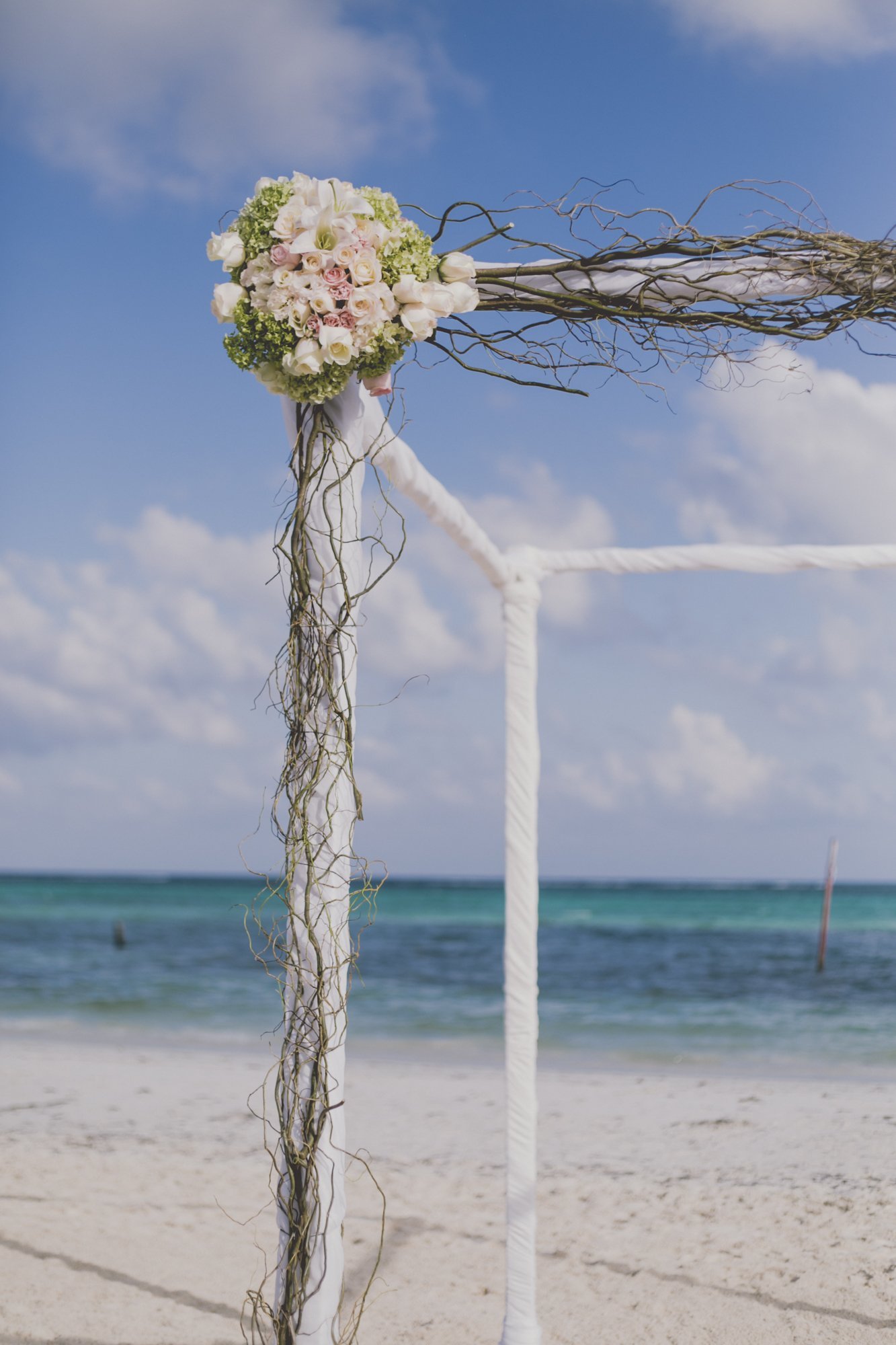 Whether you decide to go bare and simple with a few pieces of wood positioned just so to form the perfect arc to stand under, or play up the romance factor and incorporate some floral decor, it's easy to create a stunning altar for that magical beach ceremony we all dream of.
————————————-VVVVVVVVVVVVVVVVVVVVVVVVVVVVVVVVVVVVVVV————————————-
photo credits: Olive Studio// paperandlace.com // snippetandink.com //
deerpearlflowers.com // junebugweddings.com // ruffledblog.com //
modwedding.com // happywedd.com // stylemepretty.com

~Marilyn