---
Creative Guest Book Ideas
May 23, 2017
Gone are the days when the standard at every wedding arrival was to sign the same old boring guest book. Sure, the shade of ivory changed from time to time, but you more or less always expected the same thing when it came to signing your best wishes for the new bride and groom. And then the ivory book would sit on a shelf somewhere and collect dust, never to be seen again. Fortunately nowadays, brides are a little bit more adventurous when it comes to certain aspects of wedding planning, including selecting a fun and memorable way to display a "guest book."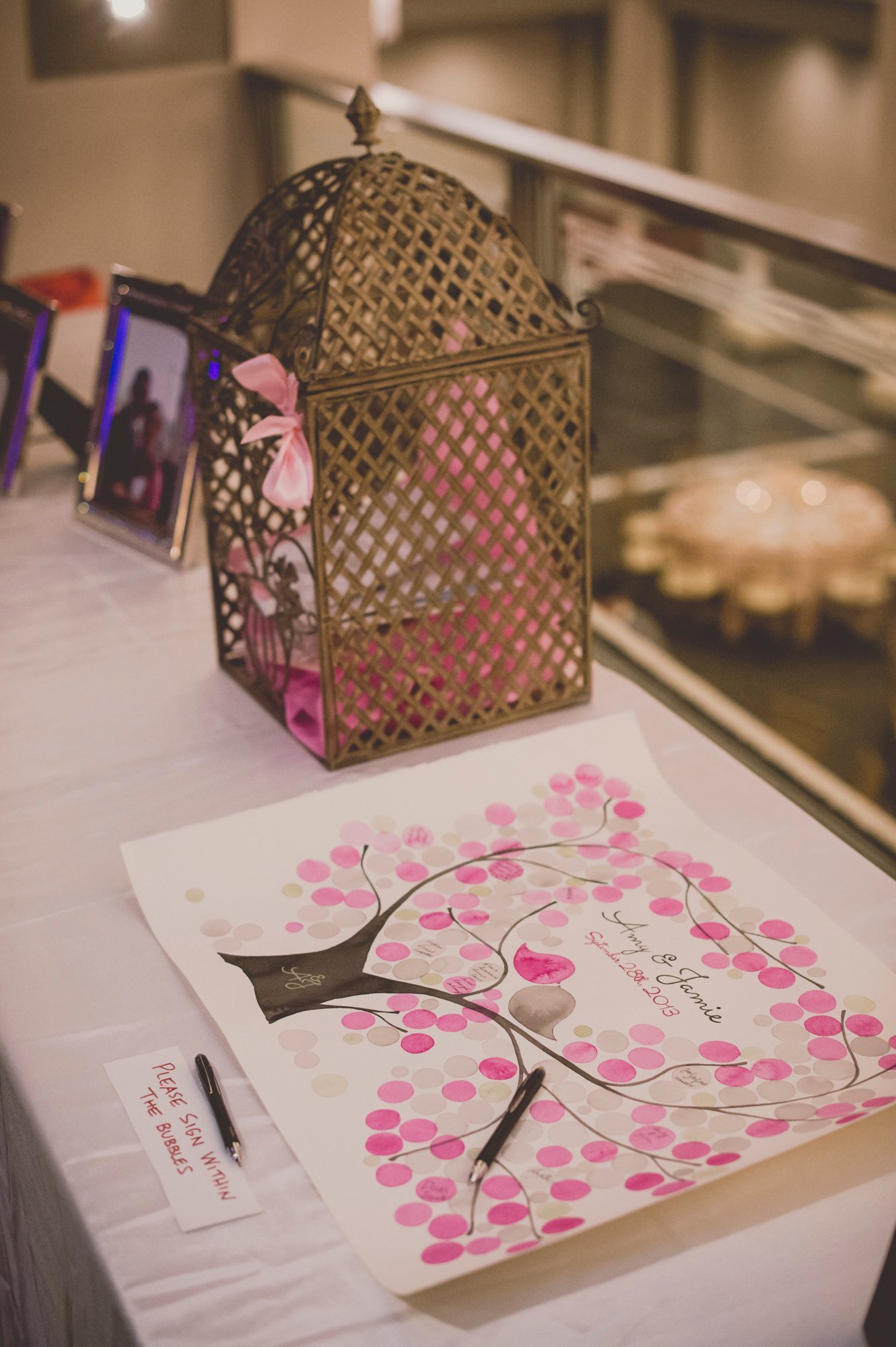 Using an actual book is still a very popular option but the way the book is presented is where we get to have a little fun. Getting a photo book custom made with your favourite pictures is an easy way to keep within tradition but play outside the lines a little bit. This is a great way to share some of your most memorable photos with your guests.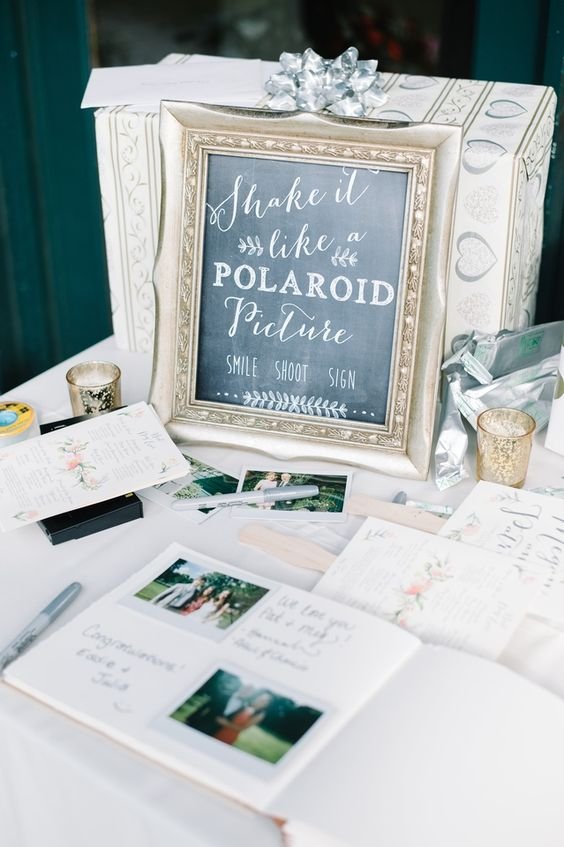 Or, instead of using photos of yourselves, leave a polaroid camera next to the guest book and have your friends and family snap some shots of themselves and add their own captions to the book. This will become something fun to share with friends and family and even future children over the years to come.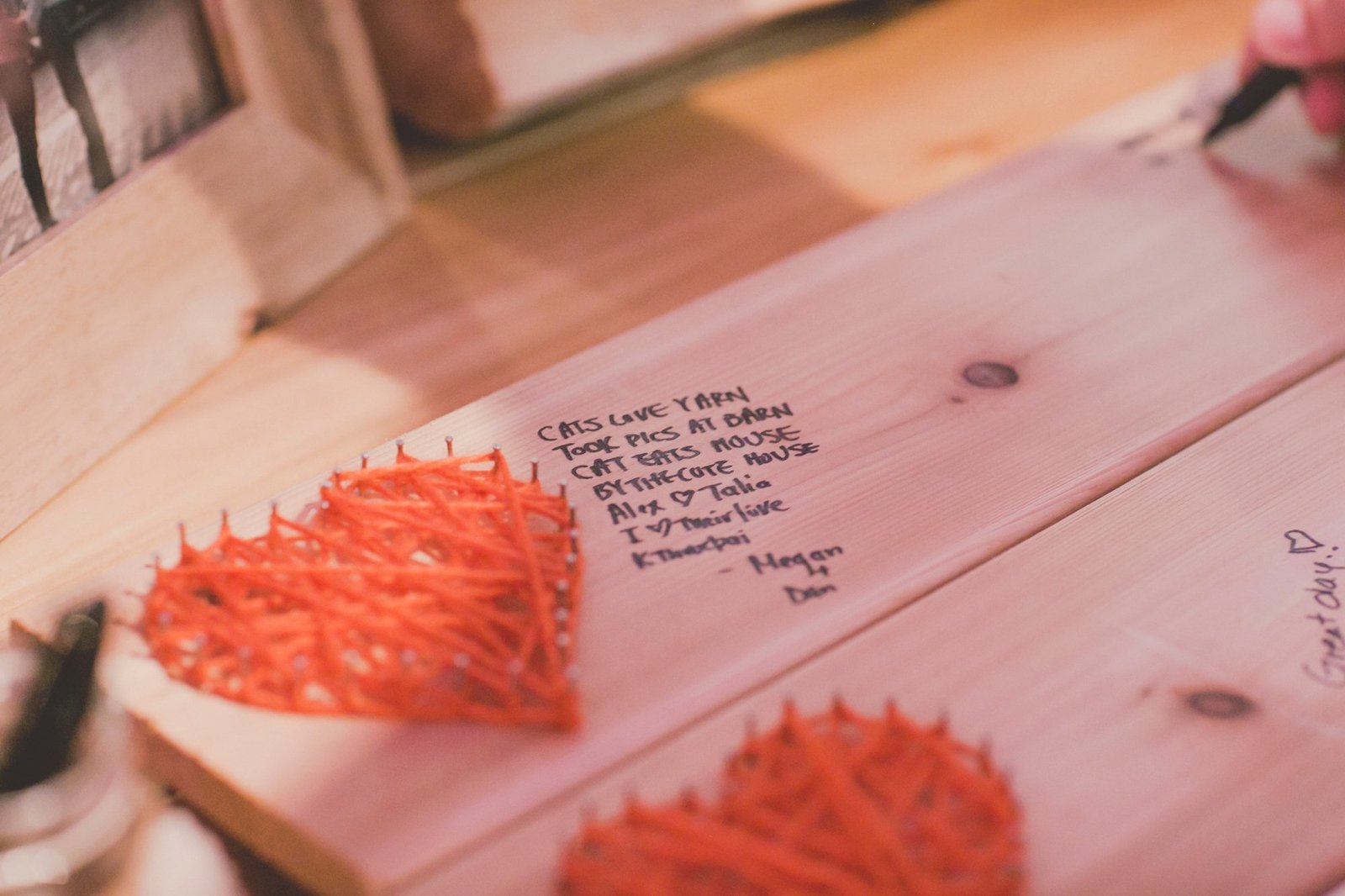 How about turning your guest book into artwork for your home? Whether it's a framed picture for your wall, oversized initials or a really cool looking cut of wood, this is a great way to always have your guest "book" on display.
Why not get a personalized jersey from one of your favourite sports teams and then have it framed. You can even take it one step (haha) further and have your guests sign a decorative piece of furniture like a vintage step stool.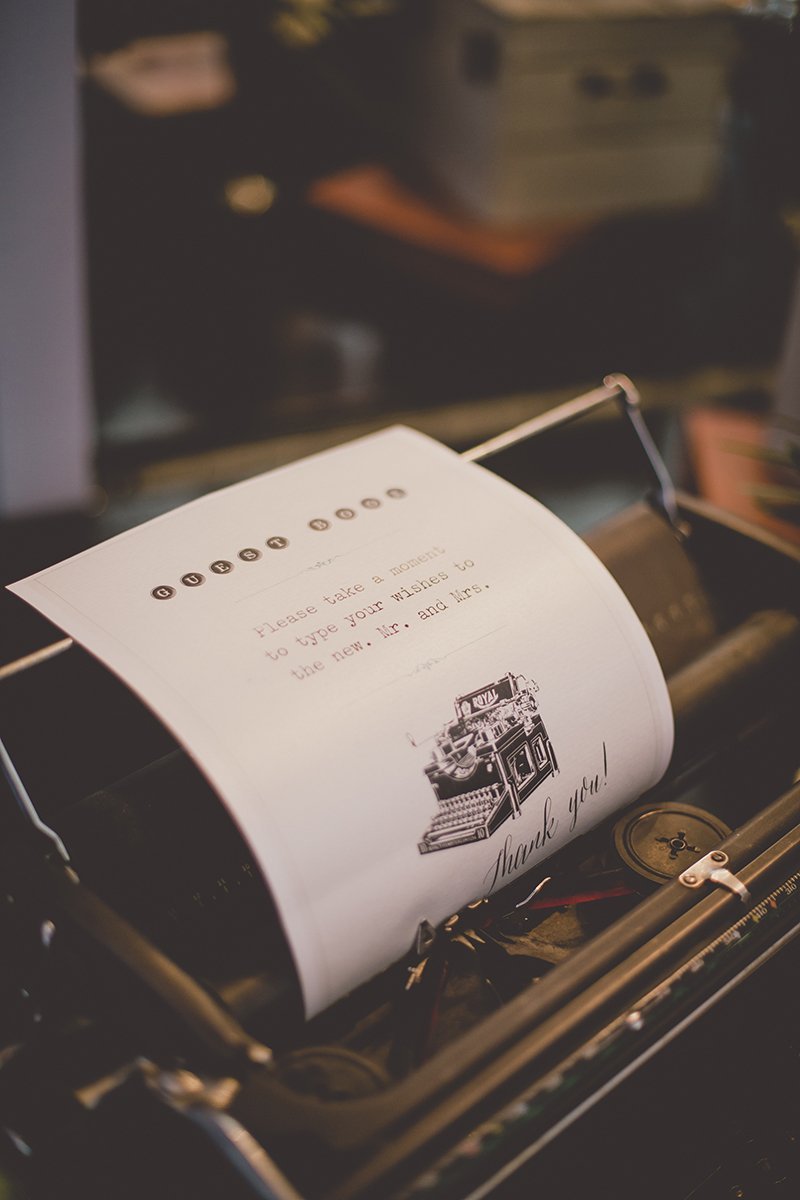 Wine lovers, feel free to do a happy dance because the number of ways you can incorporate your love of wine into your guest book are a plenty! Have your guests sign a wine cork which you can then craft a number of different ways into some home decor.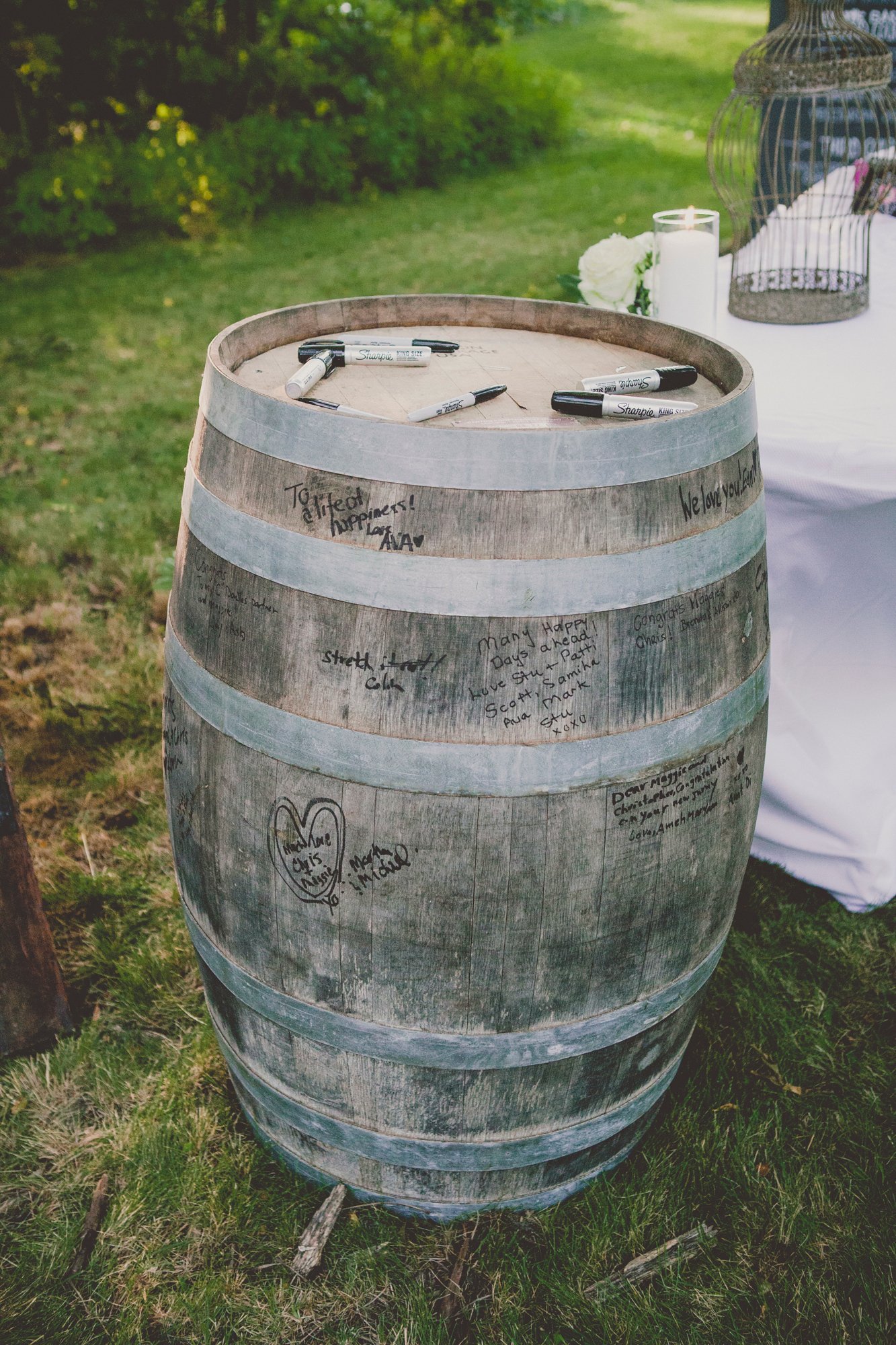 Want something a little bigger and bolder? A wine barrel is fun and unexpected and is definitely a unique way to display your guests' well wishes in your home. Why not use a bottle of wine or champagne and have your guests sign that in lieu of a guestbook? Then, when your one year anniversary rolls around, have a few close friends and family over and pop that baby open to celebrate! Keep the empty bottle afterwards of course, after you've enjoyed the wine 🙂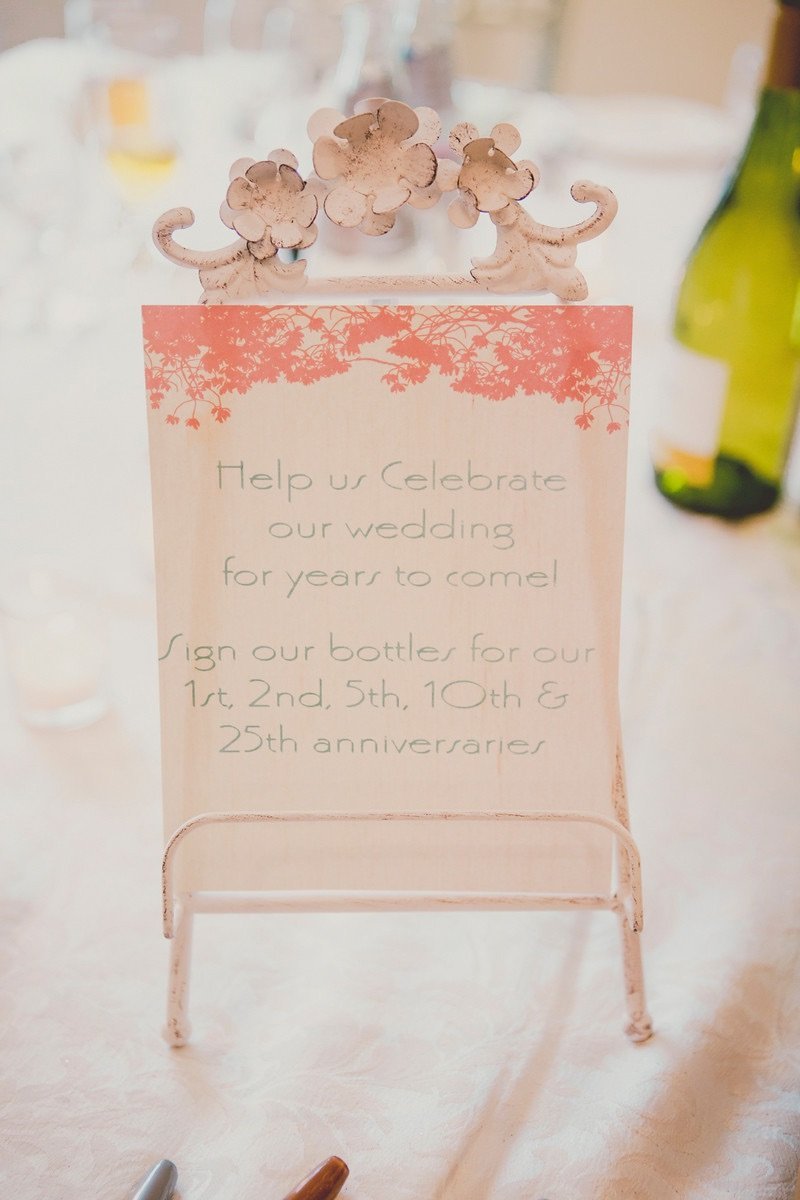 Another fun and interesting way to incorporate a bottle as a guest book alternative is by turning it into a time capsule. Display a few empty bottles, whether they be from your favourite wine or just some fun and unique looking bottles, and have your guests write a personal note of congratulations or perhaps offer some marriage advice or share a fun memory they have of you. Save each bottle to be opened during future anniversaries and have fun reminiscing about your wedding day with your hubby.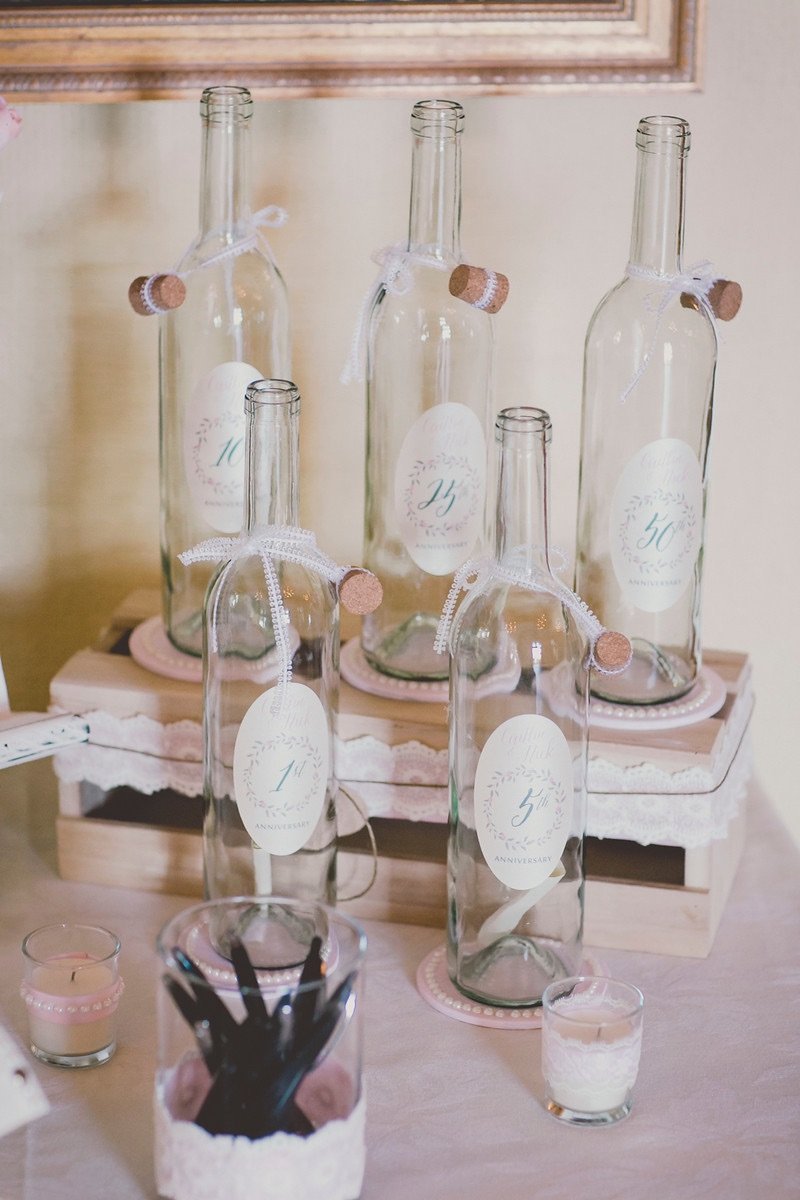 If you're a couple who's known for their love of games, having your guests personalize game pieces from one of your favourite board games is a fun and playful idea and a great way to actually put your guest book to good use afterwards!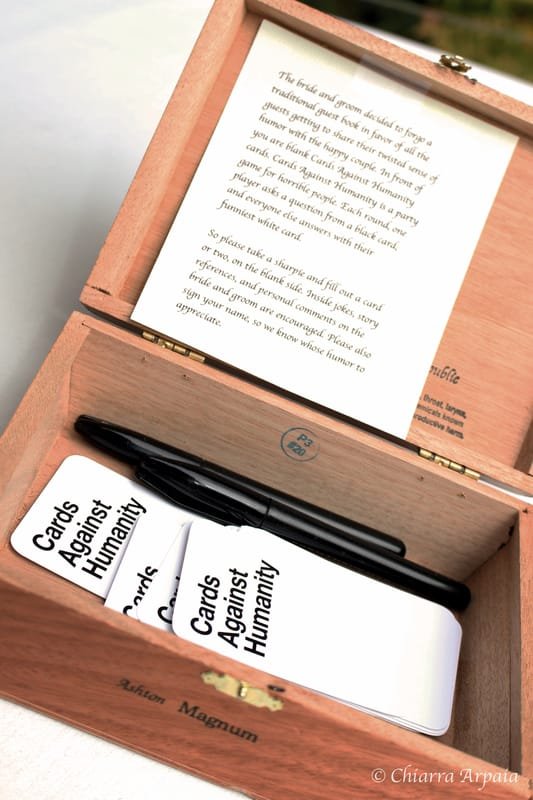 ————————————-VVVVVVVVVVVVVVVVVVVVVVVVVVVVVVVVVVVVVVV————————————-
photos by: Olive Studio // myweddinreceptionideas.com // brides.com //
deerpearlflowers.com // stylemepretty.com // chiarraarpaia.com
~Marilyn