---
Bang for your Buck
May 31, 2017
Nothing makes brides and grooms to be more nervous than the thought of emptying their wallets when it comes to the initial stages of planning those I-do's. Trust me, I get it. Even when Global News got in on the action and posted an article last year stating that the average cost of a Canadian wedding is now boastfully over $30,000, it really makes a person wonder how in the world this is the average and how the hell people are able to afford such a thing. Not that there is anything wrong with dropping a few dimes here and there on the biggest party of your life, I am an event planner after all, these big wedding dreamers are what help me pay the rent! But for all of you who are a little tighter on the purse strings, for whatever the reasons may be, I can promise you there are ways to create the perfect wedding, baby shower, or birthday extravaganza without having to stumble upon an untapped oil spring in your backyard.
It is 100% possible but there are a few specific ingredients that this wedding cocktail will need in order to be both affordable and successful.
1) Research
2) Creativity
3) DIY

In order to explain myself in what I hope to be the most beneficial way possible, I will use the example of Christie & Matt's Wedding from last summer to show you just how I navigated through these steps in order to help create the wedding of their dreams.

Research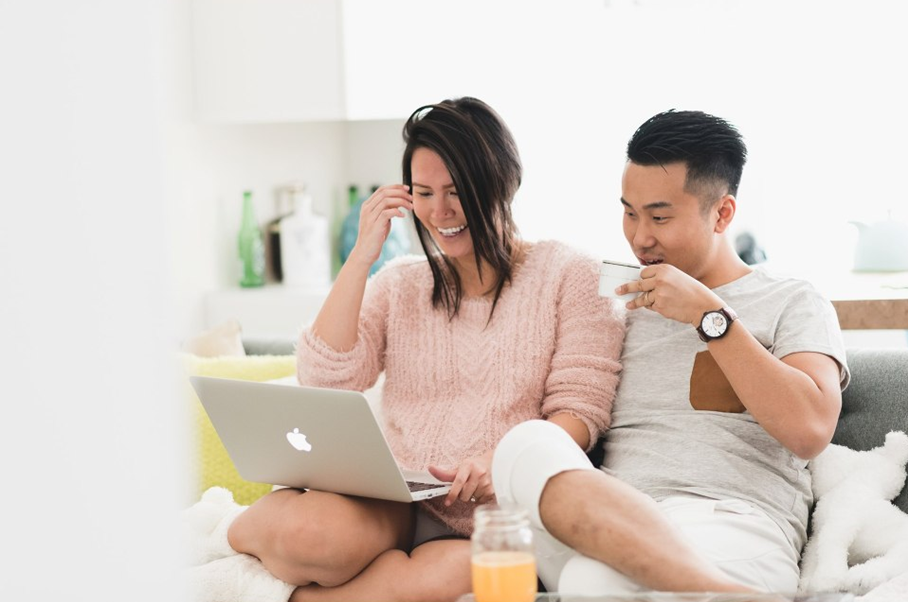 Now when I say research I do not mean a couple hours on Pintrest and Instagram on a lovely Saturday afternoon. I mean weeks of initial research, budgeting and documenting just to get the ball rolling and continual research throughout the planning process. It is still amazing to me the amount of information that can be found on the internet when you take the time to scour it. In order to be the most efficient wedding research analyst you can be, you must be prepared. What do I mean by this? You actually need to know what you are looking for first. Take the time to sit down and make a small list or inspiration board of what you want your wedding to look like, feel like, taste like and smell like.

What time of day is it when you are walking down the aisle? Is it a kid-friendly mid-afternoon or rather a candle lit sunset stroll? Are you tasting pancakes at a brunch feast or an 8 course traditional Italian eating frenzy? Write down and or collect photos of what the overall goal is; this way, you have a jumping off point.

In order to begin the research process, Christie and Matt decided to hire myself and April as their wedding planner and stylist. Now this was thought to be the best decision for them in terms of use of funds, but this may be something that you decide you cannot afford. If this is the case, just follow the steps as if you yourself were a wedding planner.

April and myself met with Christie and Matt for an initial interview in order to get a better grasp of exactly what they were thinking of when it came to their big day. I brought my handy-dandy event checklist to help April come up with a clear vision of their theme and I sat down and focused mainly on the budget, location, date and special requirements. These are the must-haves or non-negotiables. From our initial brainstorming session, we had the following information to begin our research:

(1) Fairy Tale Themed
(2) Ceremony and reception must be within 10km radius of their home
(3) Must be on Saturday July 23rd
(4) Must be wheelchair accessible
(5) 85-100 Guests
(6) Must have a Catholic Church Service and a separate venue for the reception

Notice that this is a simple list. It does not take much time to come up with the basic pieces that must be worked with/around in order to begin the research process. The biggest hurdle is surrounding point #6…
… and the total, overall, inclusive budget for everything from the wedding dress, to the venue, wedding bands, décor, food and transportation came to…

$22,000.

Did I mention that this wonderful couple was also both in wheelchairs and happen to live right smack in the middle of downtown Toronto?

Spoiler Alert: We checked all the boxes and made all their wedding dreams come true.

And so can you. With this list of must-haves, spend the next few weeks, or even months if you are not in a hurry or have no particular date in mind, and split up the battle into a number of tasks.

Start with your budget. The average wedding budget is allocated in the following way:

Reception (Venue and Food & Beverage): 48%-50%
Ceremony: 2%-3%
Attire: 8%-10%
Flowers/Decor: 8%-10%
Entertainment/Music: 8%-10%
Photography/Videography: 10%-12%
Stationery: 2%-3%
Wedding Rings: 2%-3%
Parking/Transportation: 2%-3%
Gifts: 2%-3%
Miscellaneous: 8%

Use these allocation ranges to help you break down your overall budget into specific budget areas for your wedding. From here, you will have a much easier time narrowing down which items you will spend time reading and researching online. I would then start my research by following the budget line allocations from largest portion of my budget to smallest.

For the sake of not making this blog post as long as a phone book, I will focus on the following budget allocations from Christie & Matt's wedding:

Reception (Venue and Food & Beverage): $11,000
Ceremony: $660
Décor: $2,200
Gifts: $660
Stationary: $660
Parking/Transportation: $660

CREATIVITY: THINK OUTSIDE THE BOX
This is super broad and extremely vague, I know, but what I mean by this is you may need to erase all that you currently know about weddings and challenge yourself to look at new and different alternatives which are not just cost saving but unique. Something that your guests can ooh and awe over.

This is easier said than done when it comes to venue commitment but expand your research to places outside the norm, maybe dive in to options like this:

> Rent a summer camp or some of its space for a rustic, outdoor venue that can accommodate both the ceremony and reception and even has sleeping accommodations from those coming from afar.

> Look at Airbnb and call up the owner of that amazing loft with the rooftop patio view of the city, or the couple that own that amazing cottage on the edge of that lake just north of your cottage

> That restaurant you and your other half had your first date and every anniversary dinner following. You love the food and the atmosphere, why not look into what buyout rates look like

> Approach the lovely couple up the road from your parents place that own that beautiful farm with the large pond that would look stunning as a backdrop to your ceremony and with a tent in the field or reception in the barn, it would be a party talked about for years. It can also be much more of a feel good to give someone from the community your rental money versus a large corporate venue. Not only will it be more affordable but you could be helping a family to go on vacation or put money towards retirement by looking at this as an option.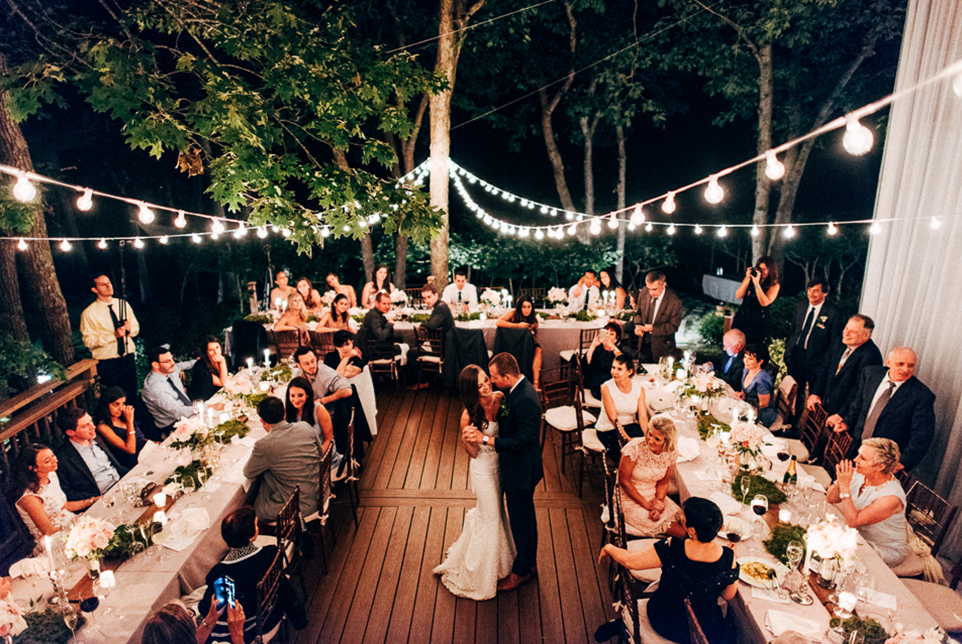 This works for friends and family who happen to have big and beautiful backyards as well, or even those you know who may have brand new party rooms or club houses within their condo buildings or gated communities.

> Look into the historic buildings, parks and forts or other small town attractions such as museums, theatres or drive-in's. Docks, piers, and island rentals are also unique options depending on transportation logistics.

It took me about 3 weeks to finish my venue recommendation documents for Matt and Christie but the venue of choice did happen to come to us by surprise and it only happened after I looked outside the box. On a night out with my parents, we had decided to try out a new restaurant on King St West. It was a quaint space, amazing food and fantastic décor. Open patio in the front and wheelchair accessible entrance with washrooms on both the main floor and basement. While eating our dessert, I finally thought aloud. "This could be the place". I added "The Parlour", now Boiler King, to the list of venues and was able to win over the Christie and Matt with a visit and selection of tasting from their menu.
Looking to restaurants as options for a reception are a great way to get a beautiful space without having to empty your wallet. You are able to acquire your venue, menu, dining furniture and tableware all in the same place and the décor scheme is already following what your wedding theme is. Do not fight the scheme by choosing a space that would need an abundance of décor to hide or change its shape. If it is a restaurant you would like to research and choose, pick one that already suits your theme.

For a full buy-out of the space, we were able to feed 90 guests with a half night open bar for $10,500 plus tax and tip.We were also able to secure a beautiful church just walking distance up the street completely free of charge. We then used the allocated ceremony money to offset the overage on Venue.

No transportation was needed, and with parking readily available around the ceremony and reception locals, we decided to move transportation allocations into décor as well as stationary as we opted in to email invitations and we had use of the restaurant chalk boards for our menus. The Gift allocations also ended up making their way into décor, but we had styled the restaurant in such a way that the table décor ended up going home as gifts with the guests as small herb name place settings.

DIY
My rambling has brought us to my 3rd point. DIY. I know, for 50% of brides, it is the bane of their existence, to the other half, it is hours and hours of endless fun. Regardless of your point of view, I know for a fact that it is a cost saver and you will be beyond proud of being able to look back at your special day and say "yep, I crotched the crap out of that photo backdrop. Cousin Sue was hella jealous".
There are days' worth of YouTube video bloggers who have excellent step-by-step videos on the how-to's for hundreds of DIY projects, not to mention we have a few of our own here on olivestudio.ca.

Do not be afraid to get your hands dirty. What would cost hundreds of dollars to purchase in store, may cost you a few hours on a Sunday but only a fraction of a hit to your pocket. You could also use this as an opportunity to involve your bridal party, other friends and family to get together, pop a couple reds and gossip over Netflix while cutting and stringing 100 paper tassels.

Make make the most of it.

For Christie & Matt's wedding, we were extremely tight on budget and DIY'd everything from the dessert table to the table runners, centrepieces, gifts, signing book and lavender lemonade bar. It was a tone of work, but we were able to create the exact look and feel that they were hoping for and we did it all within budget. For a closer look at the wedding, take a look at this link: Christie & Matt

If there is only one thing that you get from reading this post, I hope it is, well just that; hope. Hope that no matter what the budget, you can still have the day of your dreams. It may take more effort and time on your part than it would with an unlimited budget, but it is doable and you can make it happen.

Thx for reading!
Lo
————————————-VVVVVVVVVVVVVVVVVVVVVVVVVVVVVVVVVVVVVVV————————————-
First Photo: Olive Studio // Research Photo: Gillian Foster // Creativity Photos 1 & 2: Golden Hour Studios//DIY Hands Photo: SomethingTurquoise//Doughnut Photo: Troy Glover