---
DIY Party Favours
June 14, 2017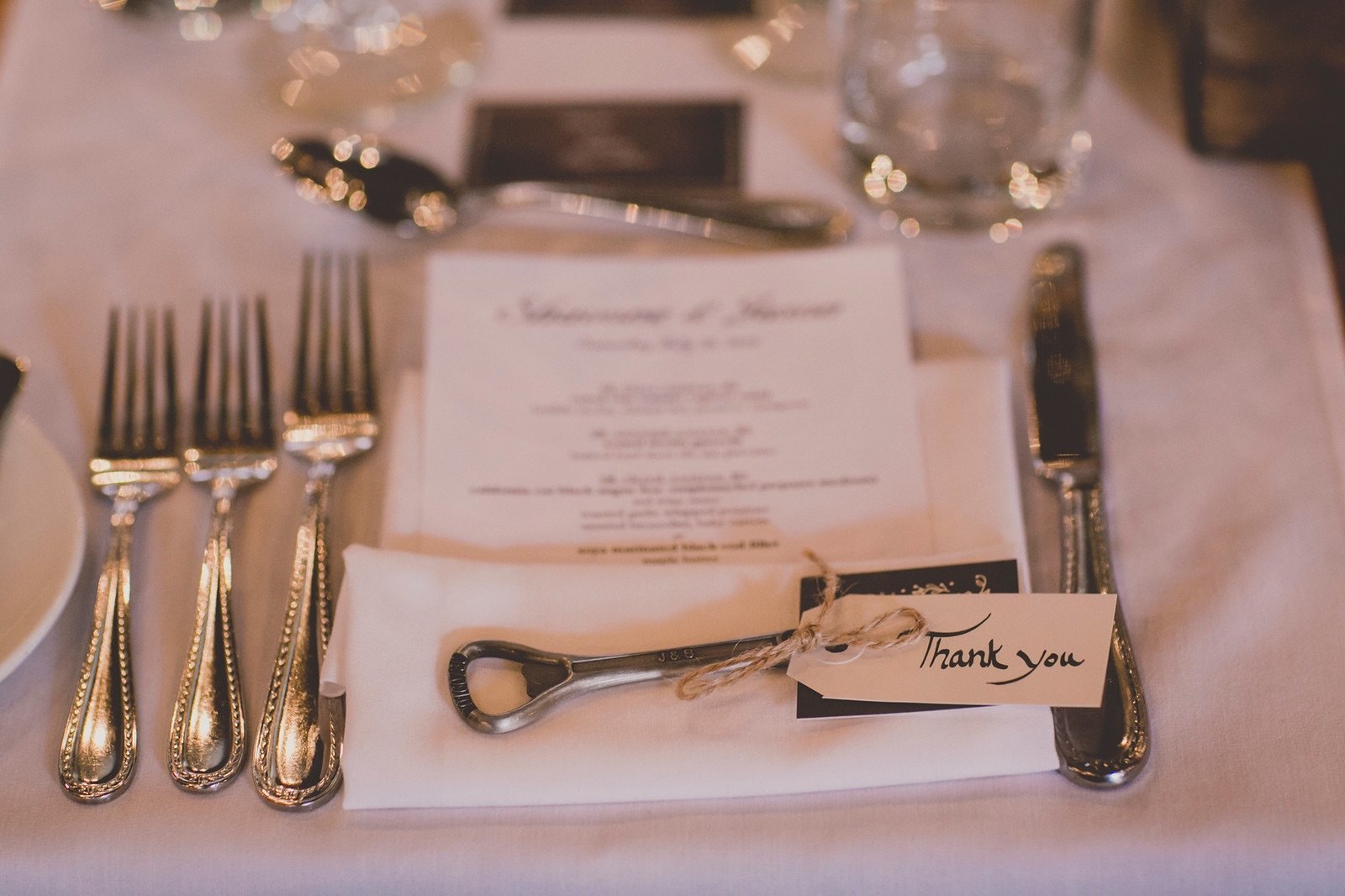 Whether you're a bride on a budget, really crafty or just want to add your own personal touch to your special day, DIY party favours can be a fun and easy wedding task to tackle. They're also a great way to share something with your guests that you and your groom love and says something about who you are as a couple. They can be a big drain on your wedding budget though, depending on how large your guest list is, but with a little creativity, time and effort, you can have a great DIY favour that will put a smile on your guests faces.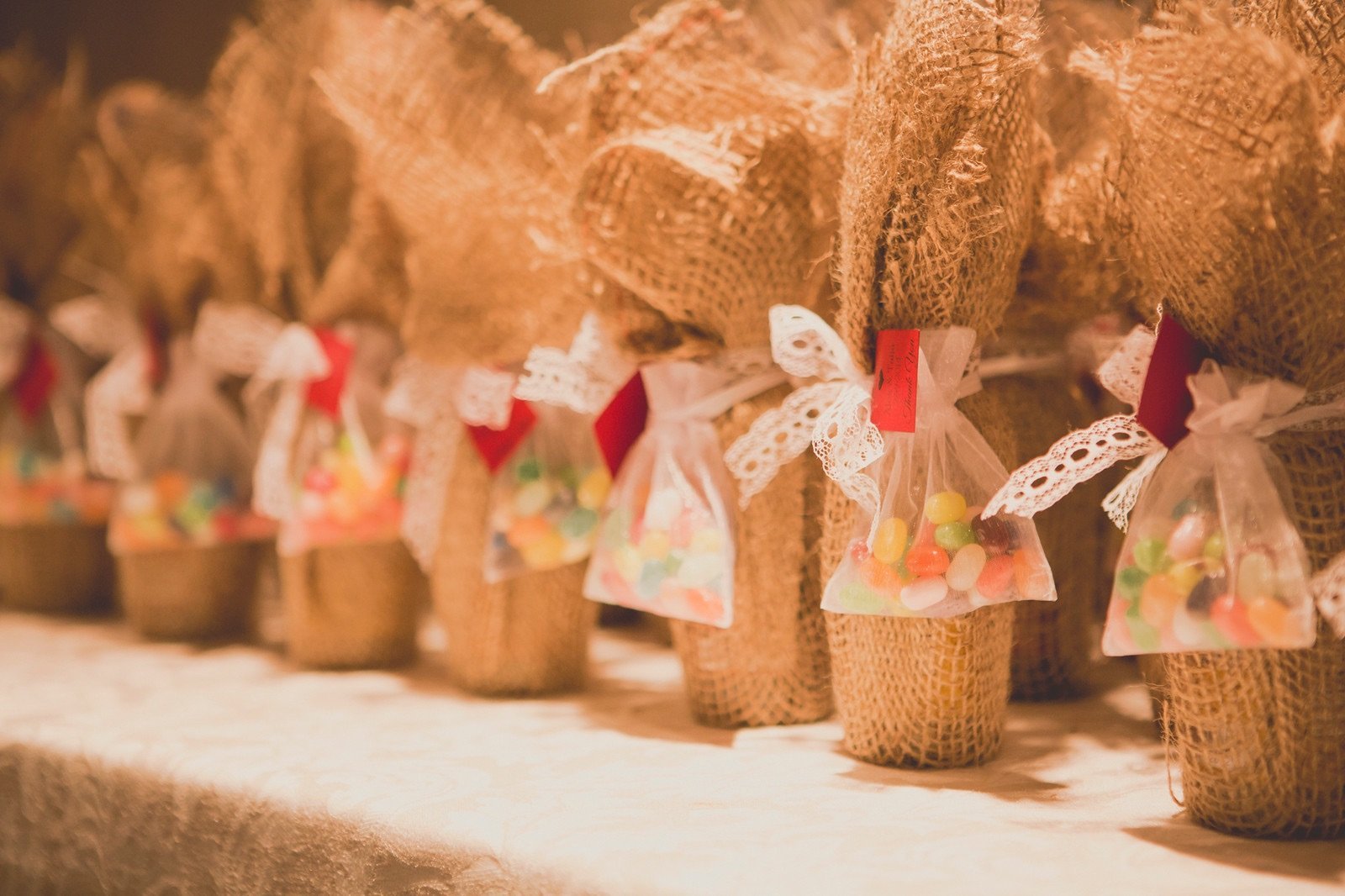 People don't want clutter. Gifting your guests with an edible favour like chocolate or candy ensures people won't end up with yet another unwanted knick knack. Macaroons are a great edible party favour but they can be expensive if you don't make them yourself; however, making your own macaroons is a tricky thing for even a seasoned baker, so it's best to buy them already made and assemble them yourself. Try to stick with just a couple per guest. You can decorate each one with your initials, wedding date, a simple "love," or "I do," or in your wedding colours.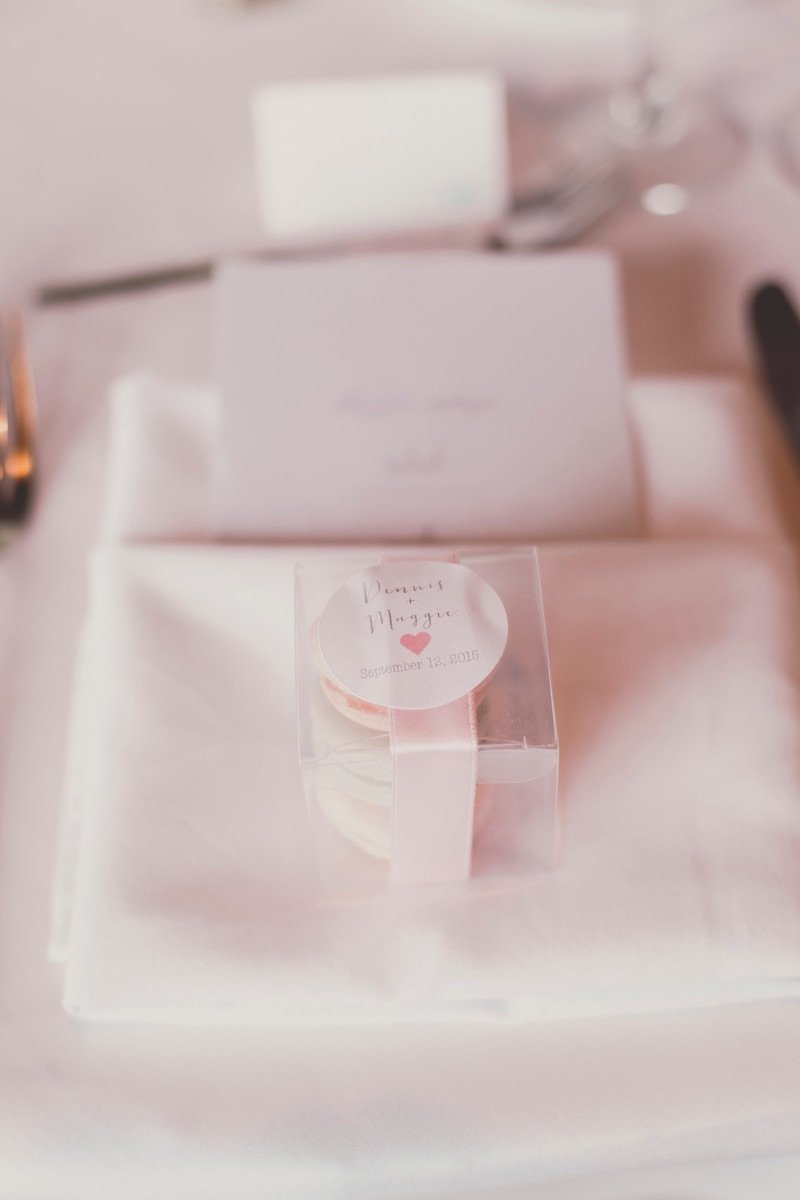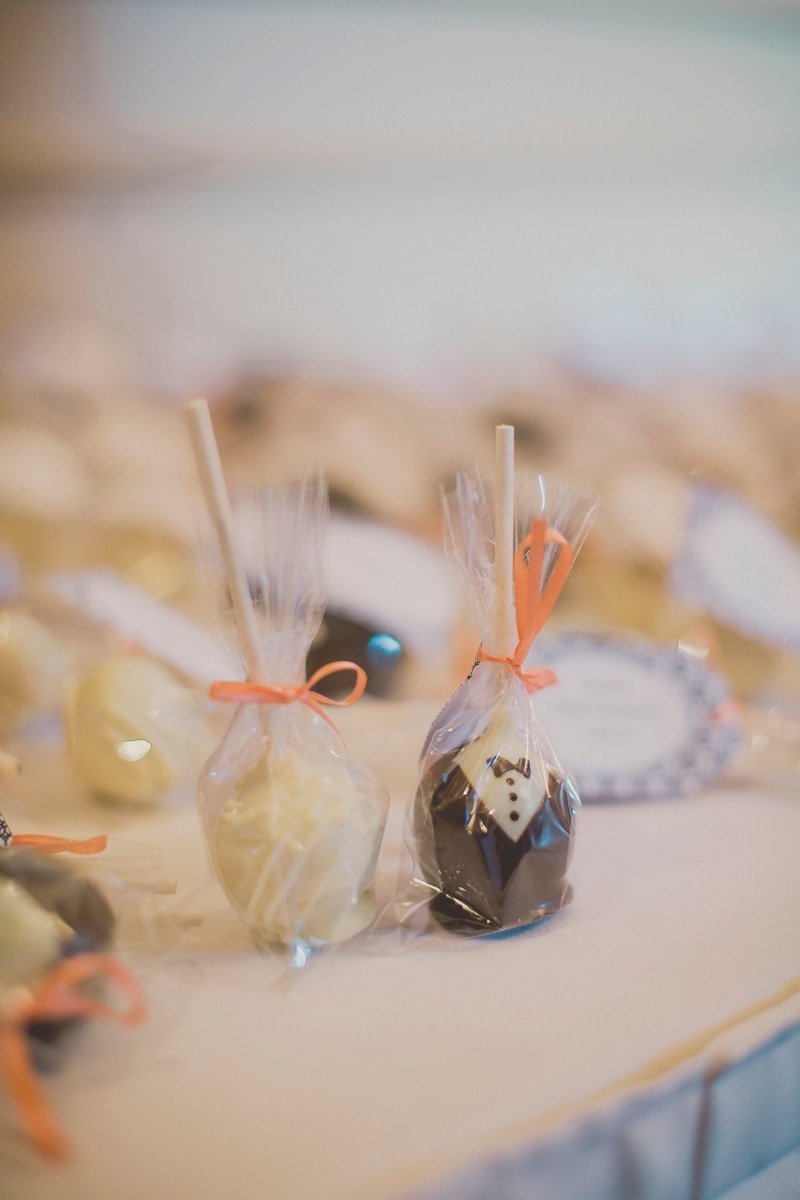 Cake pops are also a cute and fun edible favour if you want something simpler but still very elegant looking. There are so many ways to get creative with cake pops but try and stick with something simple, especially if you're making them yourself.
Chocolate is a "can't go wrong" option…because, well, who doesn't love chocolate? It's incredibly easy and budget friendly. You can buy your favourite chocolates in bulk and package them in a variety of different ways. If they're in season, dip some strawberries in white or dark chocolate or, better yet, try making your own truffles, it's actually much easier than you think. Here's a great recipe for Oreo truffles: http://www.cookingclassy.com/oreo-truffles-two-ways/

Individual cupcakes are also a great wedding favour to make yourself and they're easier to tackle than cake pops or macaroons. Mix it up and make a couple different flavours. And no need to get fancy here. Your guests will appreciate a delicious tasting cupcake over an elaborate looking one so keeping the cupcake decorating simple.
Choosing an edible favour doesn't mean you have to go with something in the dessert family. The beauty of selecting something edible is the endless options you have. Honey, jam or spread, nuts, a custom spice rub, maple syrup, or for a more elegant option, miniature bottles of olive oil infused with your favourite herb, and the list goes on.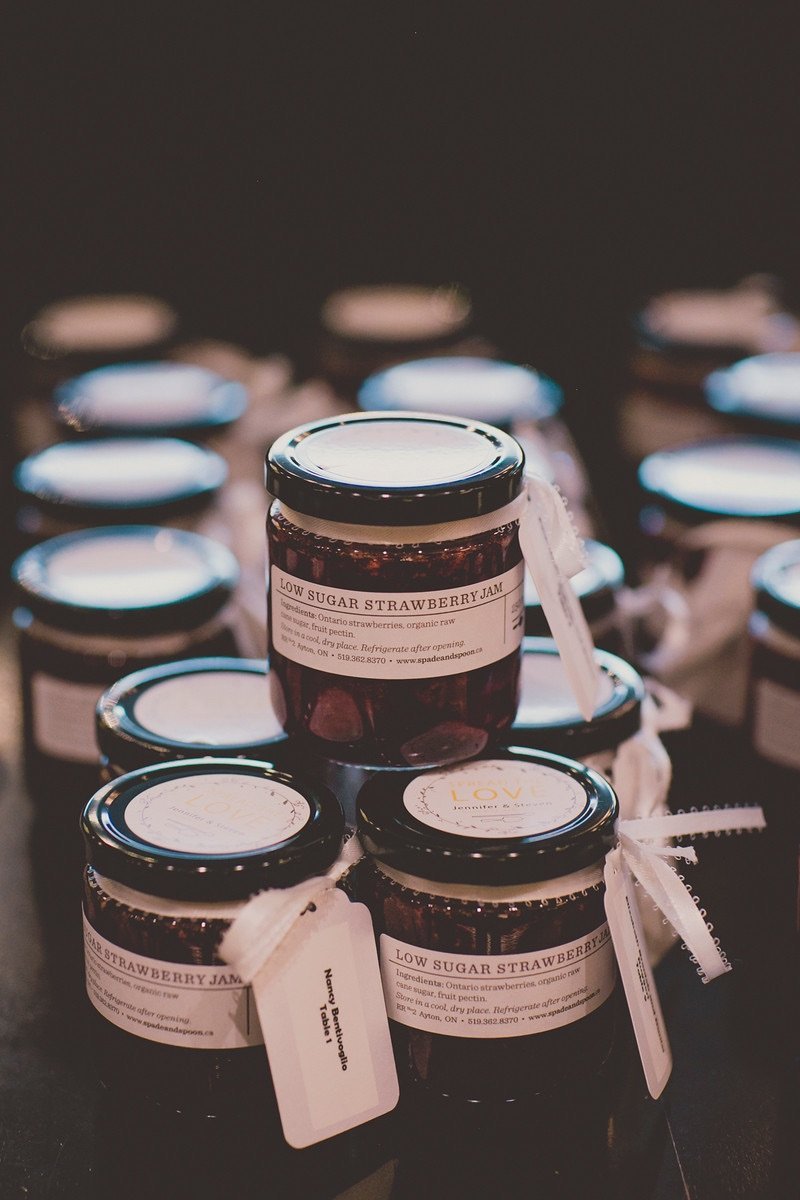 For an outdoor, summer wedding, a s'mores goodie bag is the perfect treat. Print your own labels at home to keep your costs down or save yourself some time and order them online.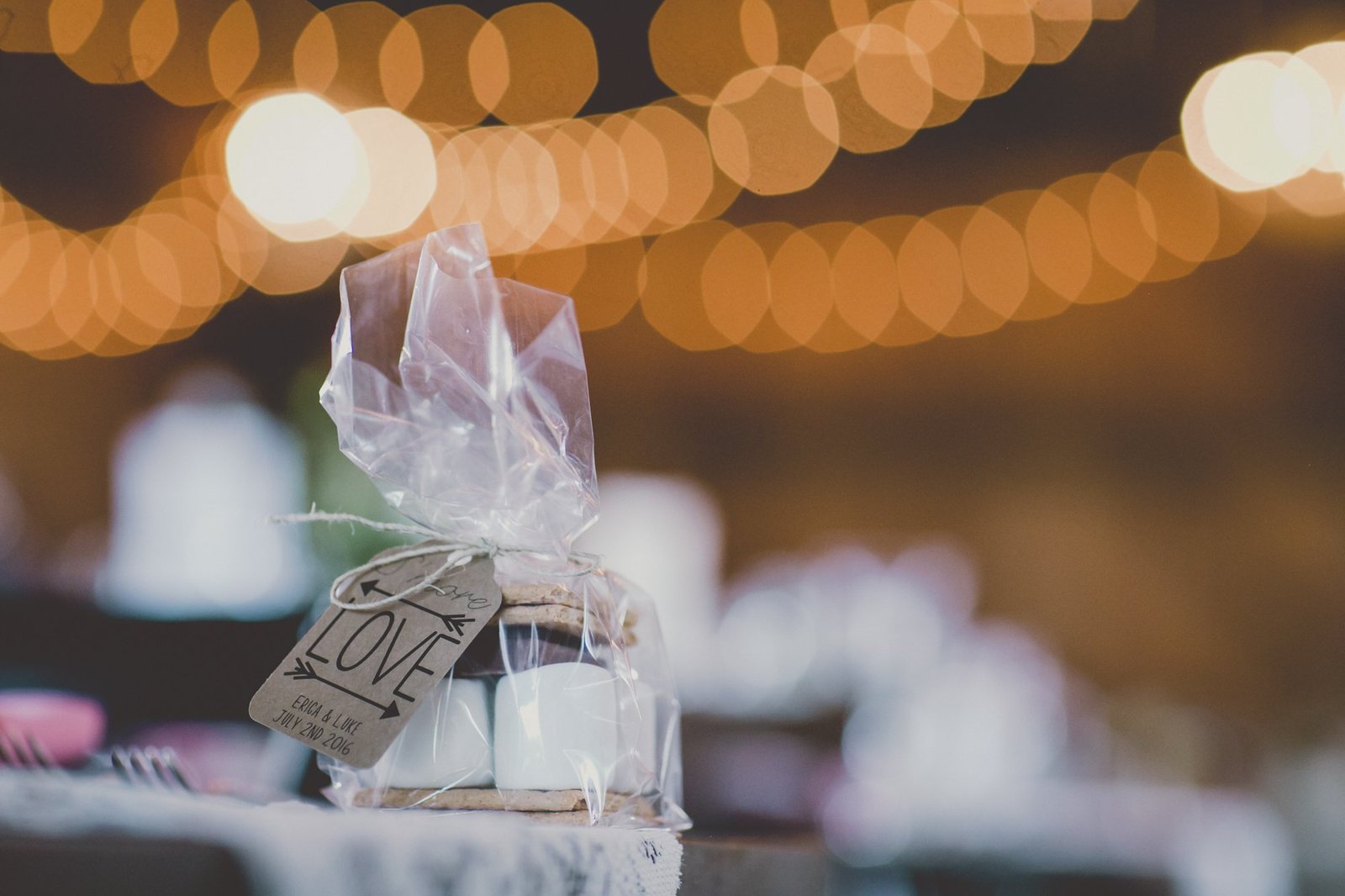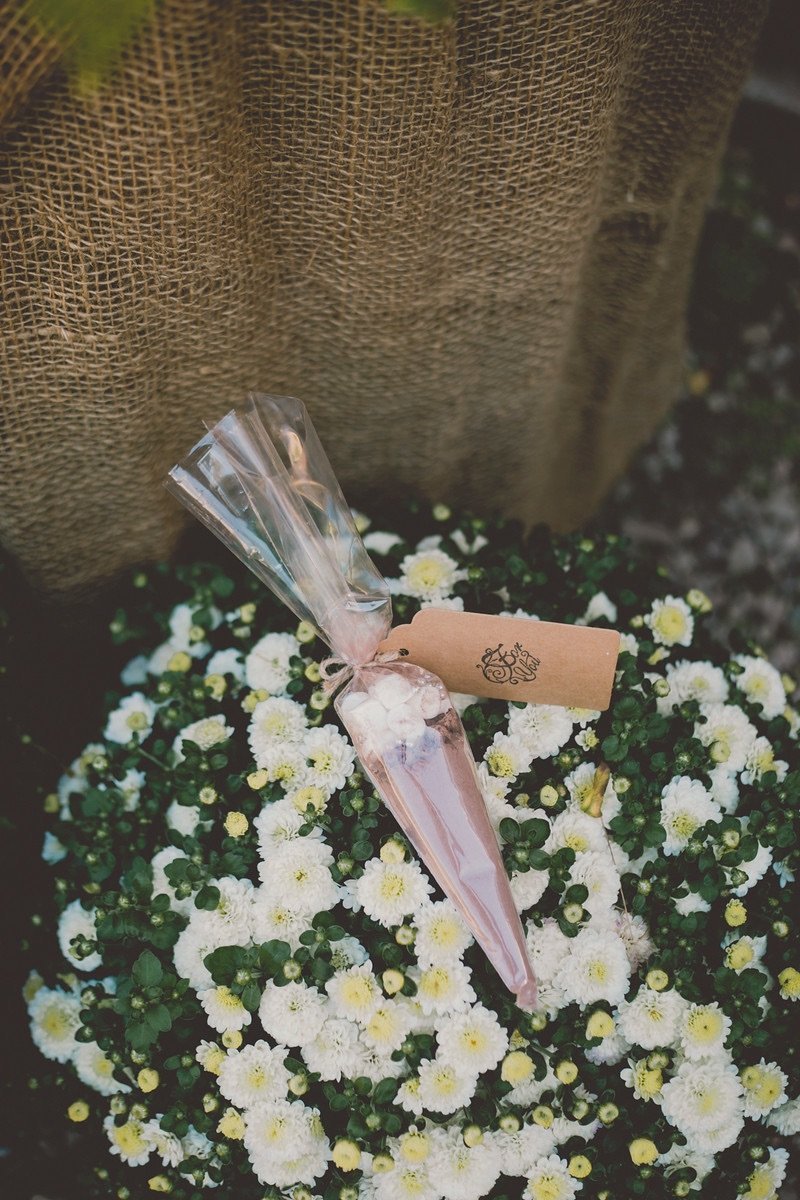 If an edible party favour is not up your alley but you'd still like to make something from scratch to share with your guests, think along the lines of pampering and DIY your own candles, soaps, bath or body scrub. Try to keep it looking and smelling gender neutral so it'll appeal to both the ladies and gents. Check out this easy recipe for vanilla rose body scrub on botanicalbuddha.com.
For the nature loving couple who'd like to gift their guests with something green, try a small potted plant or flower, a packet of seeds or even a tree for planting. Stick with what's in season to help keep your costs down. Unlike the edible party favour, this is a great option if you'd like your guests to have something they can keep long after your special day.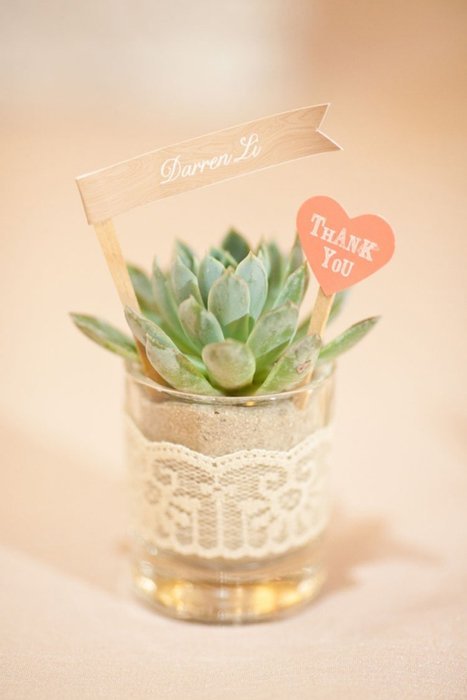 For those of you tying the knot during the cold winter months, choose a party favor that is reminiscent of the season. Get your guests thinking warm thoughts and put together a hot cocoa favor with marshmallows. Package it in a cute disposable coffee cup or for a prettier display, layer the mix in a mason jar and add some peppermint candy for colour.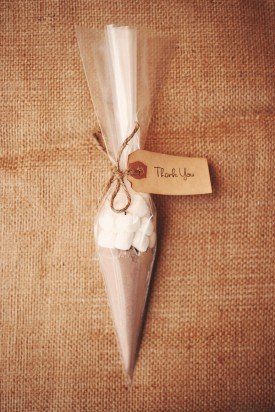 If you're a tea or coffee lover, share your favourite blend by packaging loose tea leaves in a personalized tea packet or coffee beans in a small mason jar. Adding an edible treat to have with the tea or coffee such as homemade shortbread, tea cookies or biscotti is a nice touch.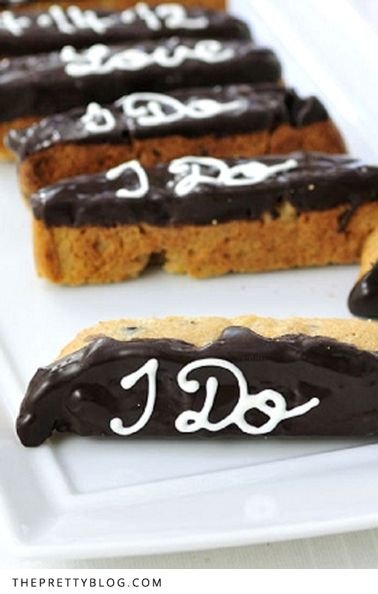 If you would rather spend your money on something more meaningful, a donation to a charity of your choice in lieu of a party favour is always a great idea and never goes out of style.

————————————-VVVVVVVVVVVVVVVVVVVVVVVVVVVVVVVVVVVVVVV————————————-
photo credits: Olive Studio // cookingclassy.com // botanicalbuddha.com //
stylemepretty.com // intimateweddings.com // lovegrowswild.com //
unitedwithlove.com // somethingturquoise.com // theprettyblog.com //
etsy.com // huffingtonpost.com

~Marilyn