---
Wedding Signage
September 28, 2017
Incorporating pretty signage into your wedding decor is such a fun and simple way to add a personal touch to your wedding day. From signs at your dessert table letting guests know what each sweet treat is to signs at the welcome station during cocktail hour…there are endless ways to add charming signs here and there to spread the message of love and happiness to all your guests!
For those of you getting married at a sprawling venue such as a farm or winery, your guests will appreciate some helpful signs guiding them in the right direction throughout the day. This will ensure they make it to the ceremony and reception on time and more importantly, will help them find their way to the bar later on! Don't stress over trying to create a perfect looking sign. Grab yourself a bucket of paint and some wooden pallets, along with a friend who has lovely penmanship if yours isn't so great!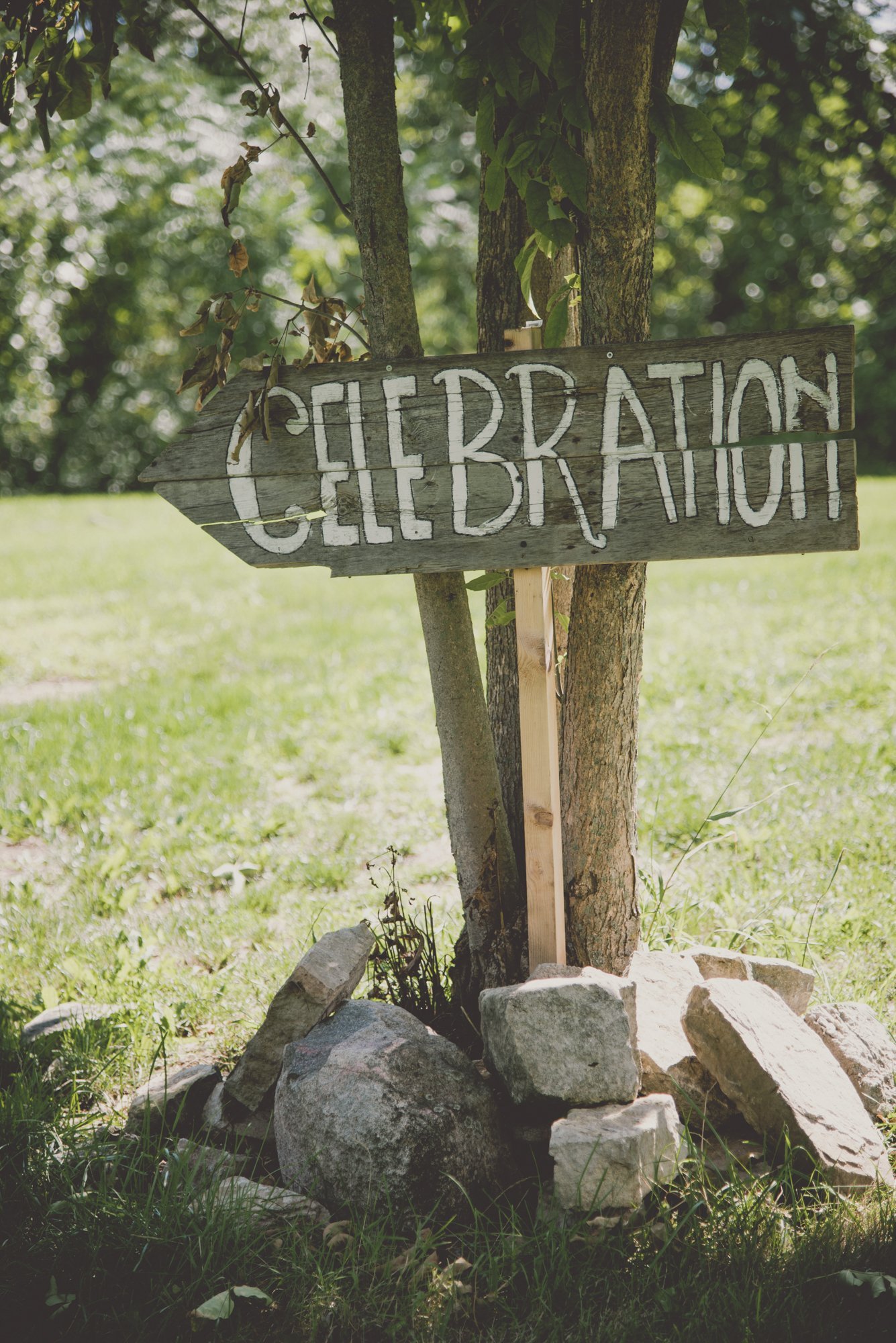 And speaking of the bar, this is generally a popular hang out spot for wedding guests…why not display a bar menu that tells them what the signature drink of the night will be? Chalkboard signs are so easy to create and are a great option for displaying your drink menu.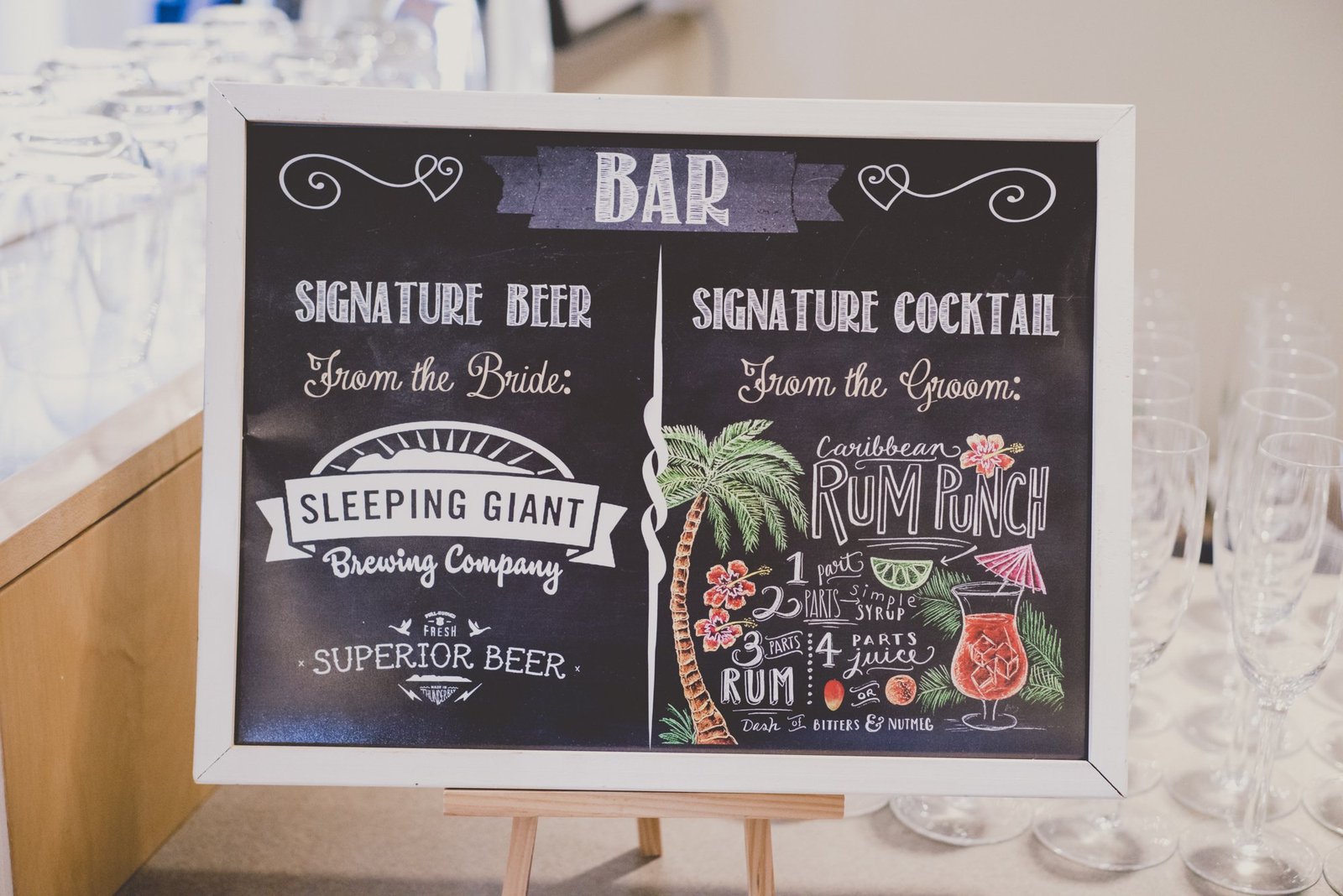 Marquee letters are so fun and can easily take your wedding decor to the next level. These can be placed in a number of different spots for maximum impact, such as the dessert table, at the entrance to the reception or at the head table right near the bride and groom. Keep it simple and stick to just a few letters, such as the bride and groom's initials or the always popular LOVE.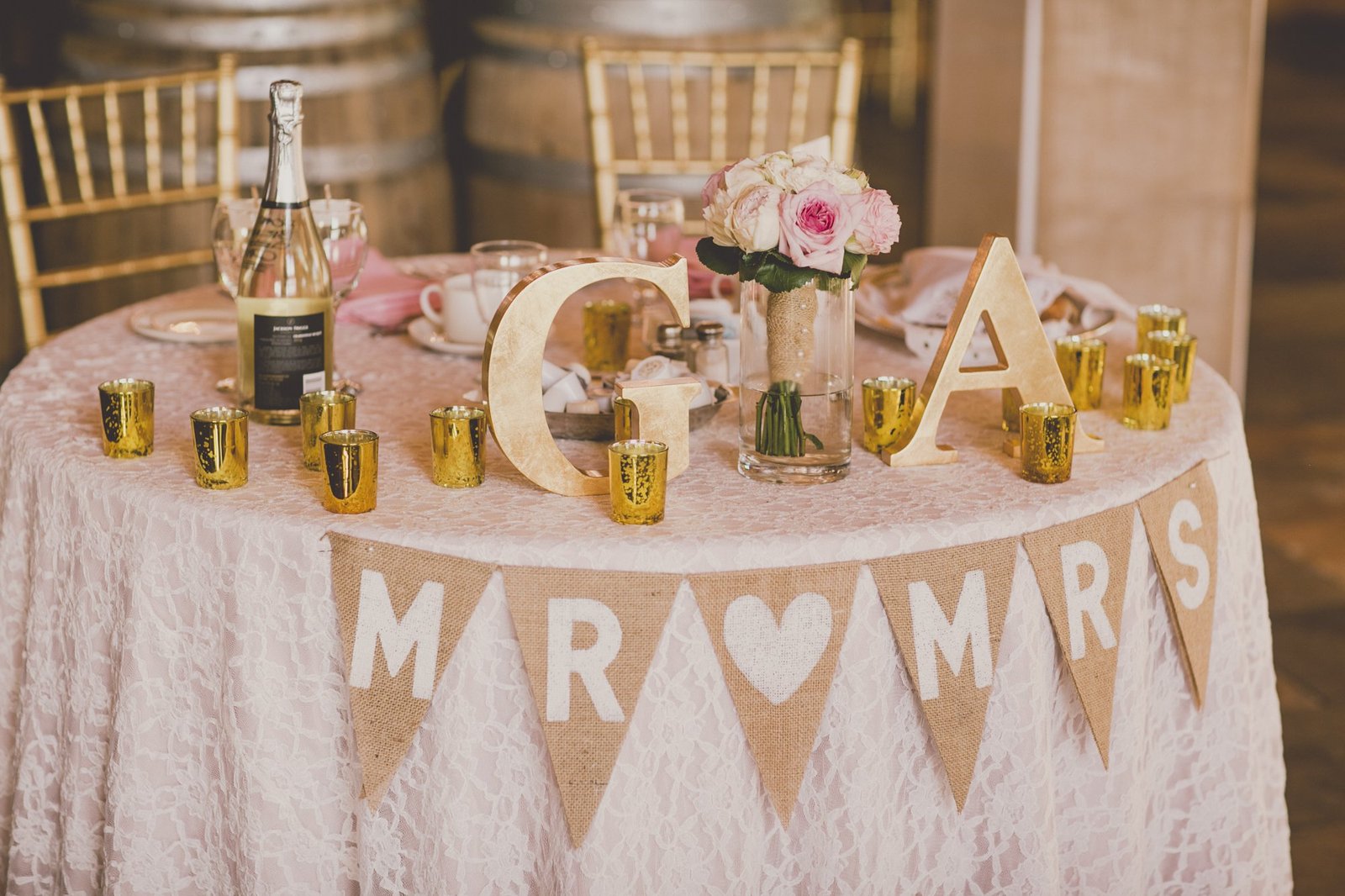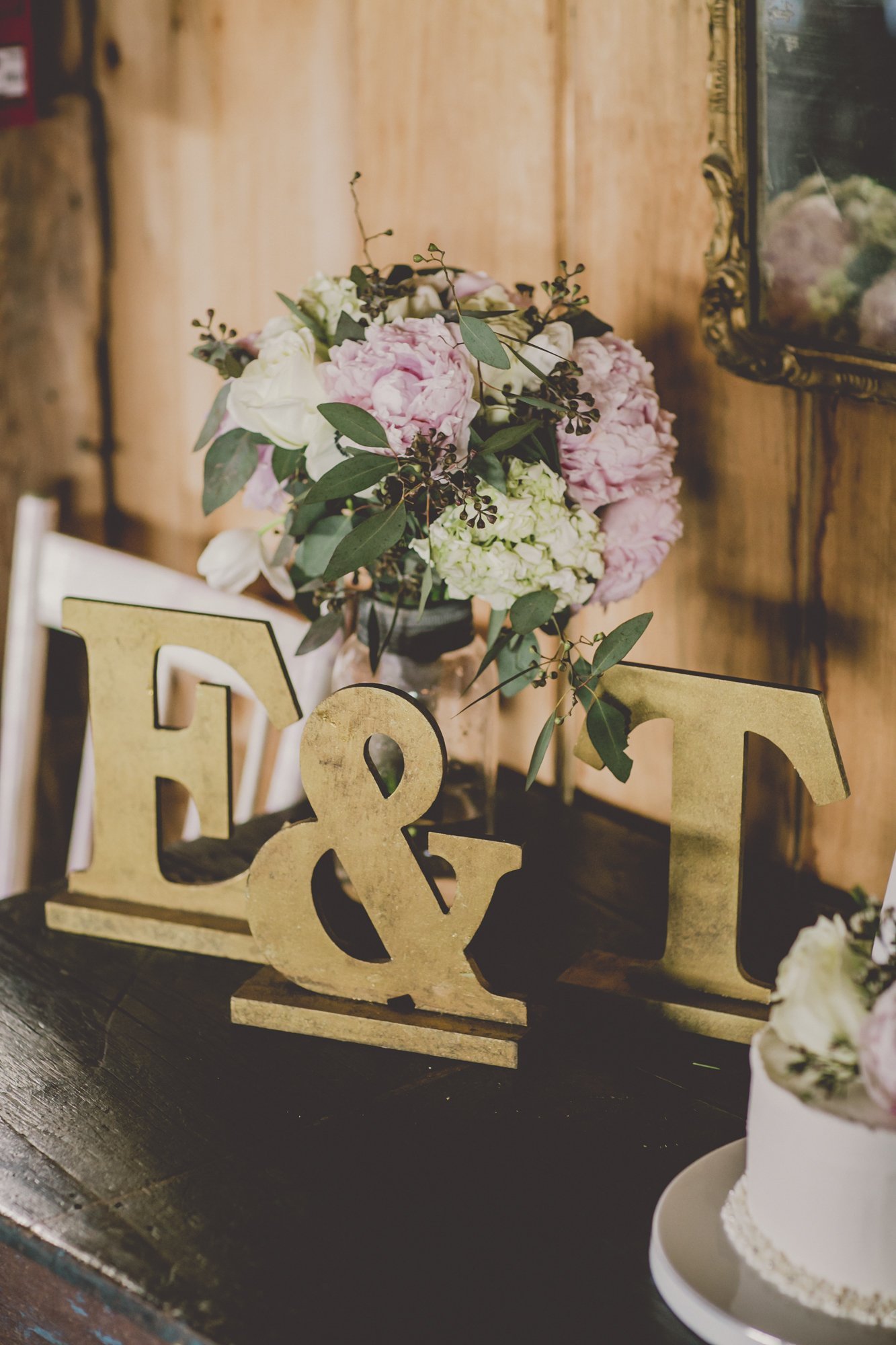 The signage that greets your guests as they arrive for the ceremony or reception can be something as simple as 'Welcome' along with the bride and groom's name and wedding date, or you can make the sign more functional and use it to invite your guests to sit wherever they'd like during the ceremony. Find yourself a great over sized, vintage frame for this and display it on an easel if you can, you want to make sure it stands out.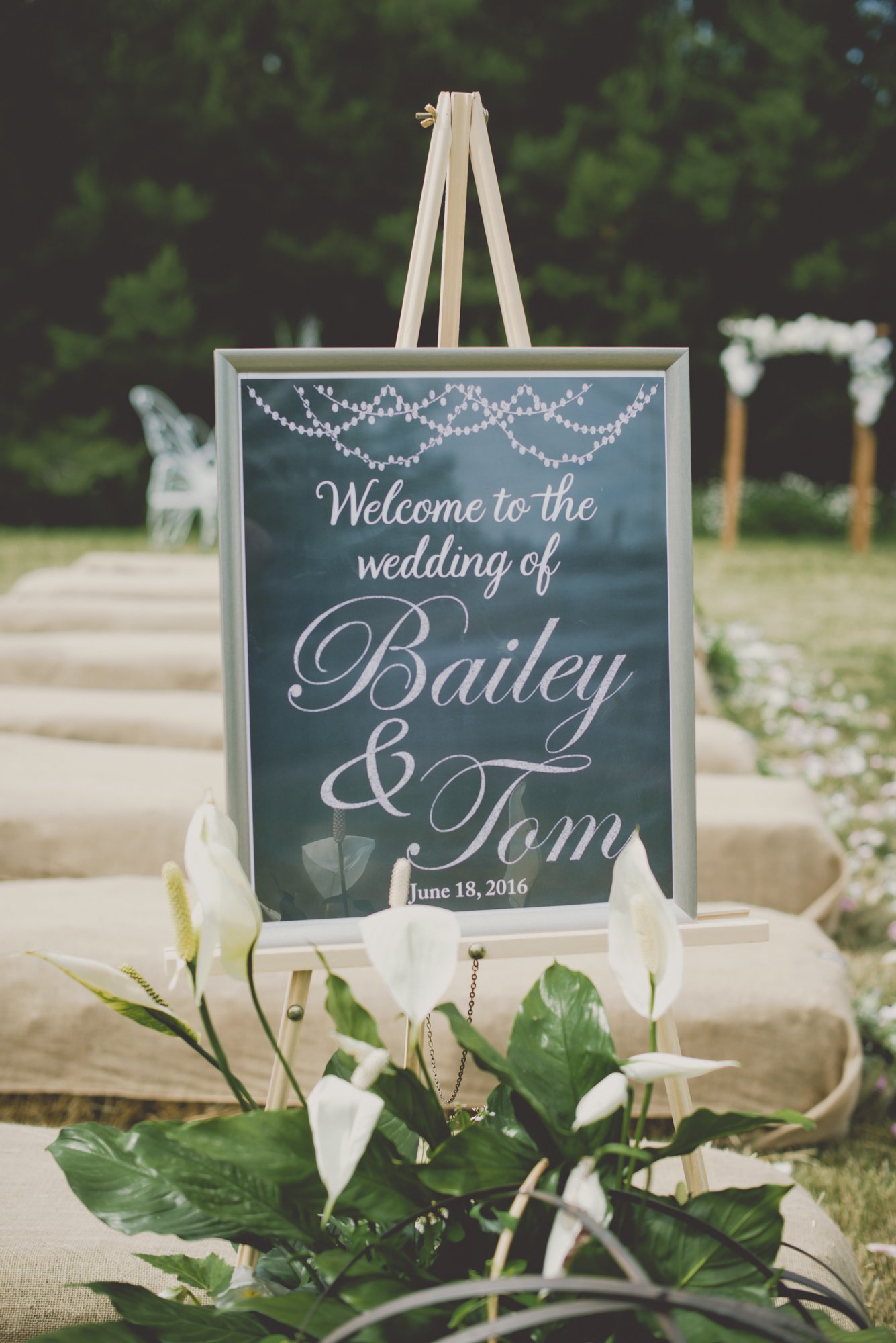 If you have reserved seating for certain friends or family members, keep this type of signage on the smaller side and hang your signs from the back of the chair. Labels made of card stock are a quick and easy option but if you prefer something a little more elaborate, use a small chalkboard or piece of wood.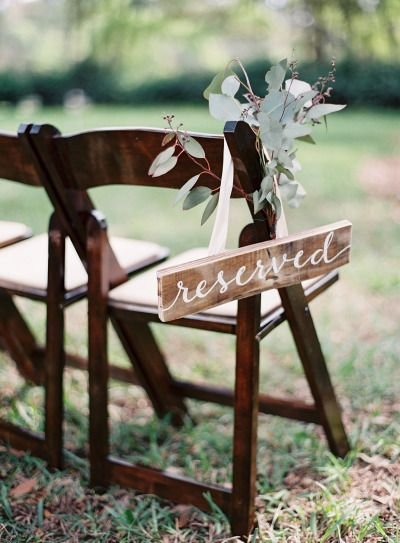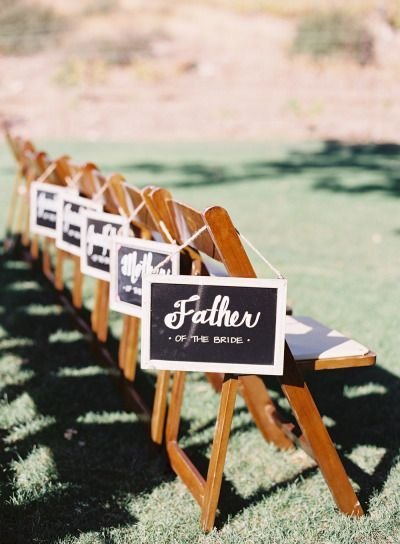 Adding some floral arrangements or greenery to your wedding signage is an easy way to kick up the elegance factor a notch or two. You don't have to get fancy here, the beauty of the flowers will speak for themselves and all you really have to do is drape them over the top of your sign. You can also incorporate some charming props for added impact.
Going from a Miss to a Mrs on your wedding day is kind of a big deal to us ladies, so naturally, that's a popular sign that brides like to display at the reception. Having this signage on display on or near the head table or even from the back of your chairs is a great idea or, you can display it during the ceremony…seems appropriate since it's during the ceremony when you become the Mrs! Everybody knows you're the new Mr and Mrs, but displaying those details are what adds to the charm and loveliness of your wedding decor. Plus, it makes for some really adorable photos.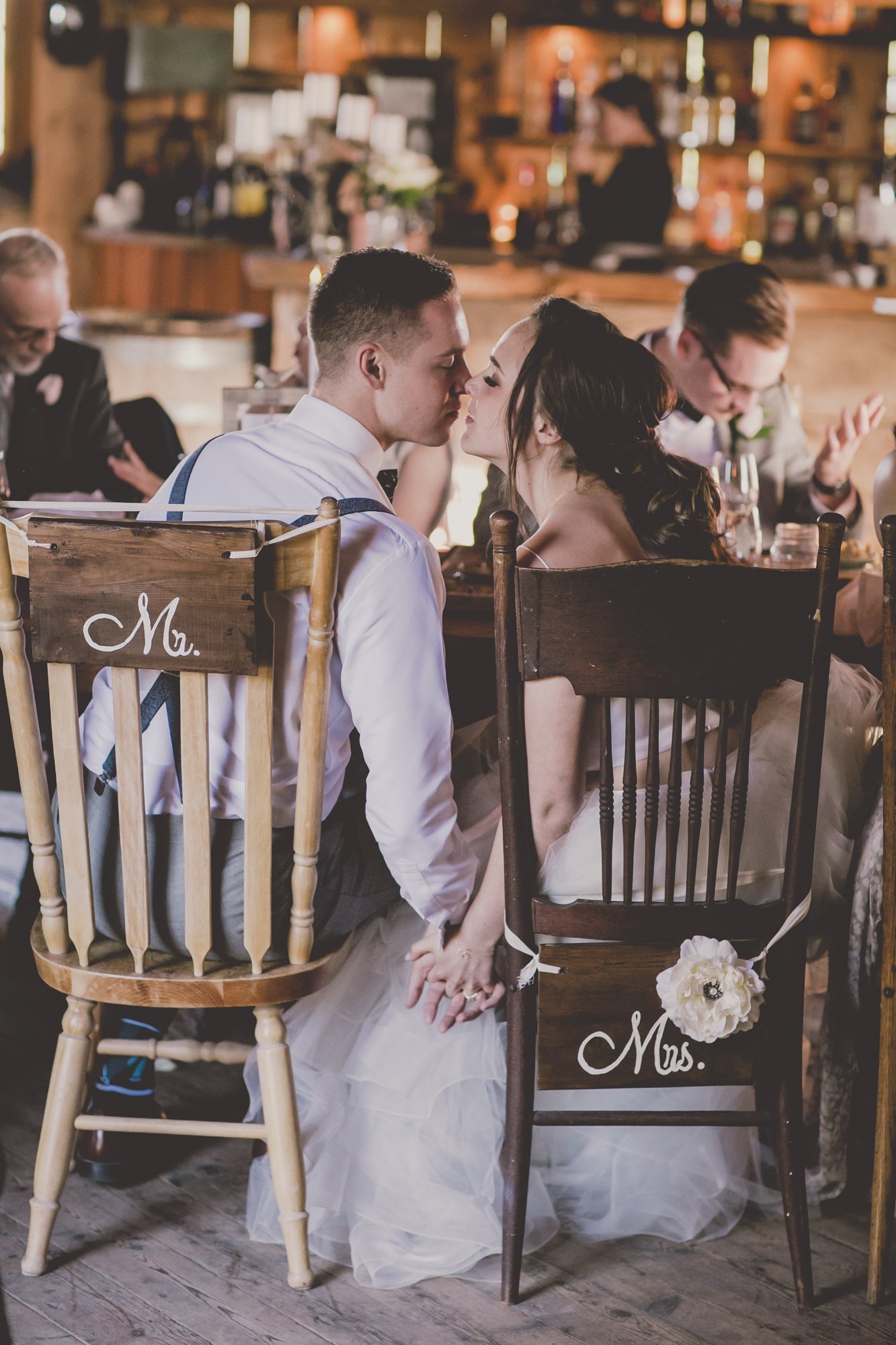 Using mirrors for your wedding signage is a trend that's definitely still going strong. And rightfully so. A mirror, whether it be a pretty and modern looking one, or one that has a romantic and vintage look, makes for an absolutely stunning wedding sign.

————————————-VVVVVVVVVVVVVVVVVVVVVVVVVVVVVVVVVVVVVVV————————————-
photo credits: Olive Studio // stylemepretty.com // stylemepretty.com // heyweddinglady.com // stylemepretty.com // stylemepretty.com // modernwedding.com.au // brides.com // modwedding.com // weddingwire.com
~Marilyn