---
Unique + Creative Seating Chart Ideas
October 31, 2017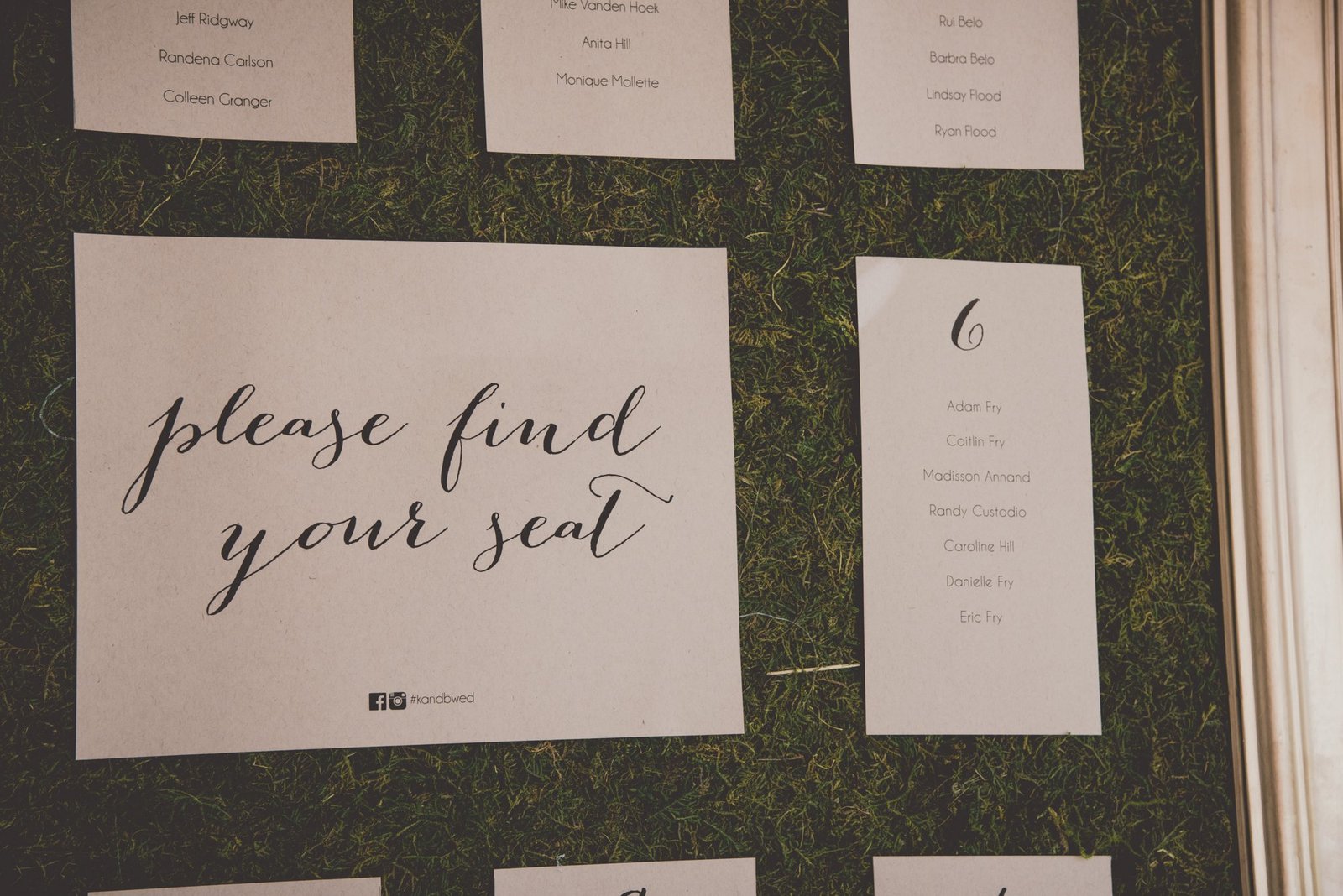 Creating a seating plan for your wedding can be a daunting and stressful task! Whether it be feuding family members, or two bitter exes who will both be in attendance…you want to make sure your guests are seated with people they can have a good time with. So while deciding on who sits with who might cause your stress levels to rise, putting your seating chart together in a creative way should be the fun and easy part!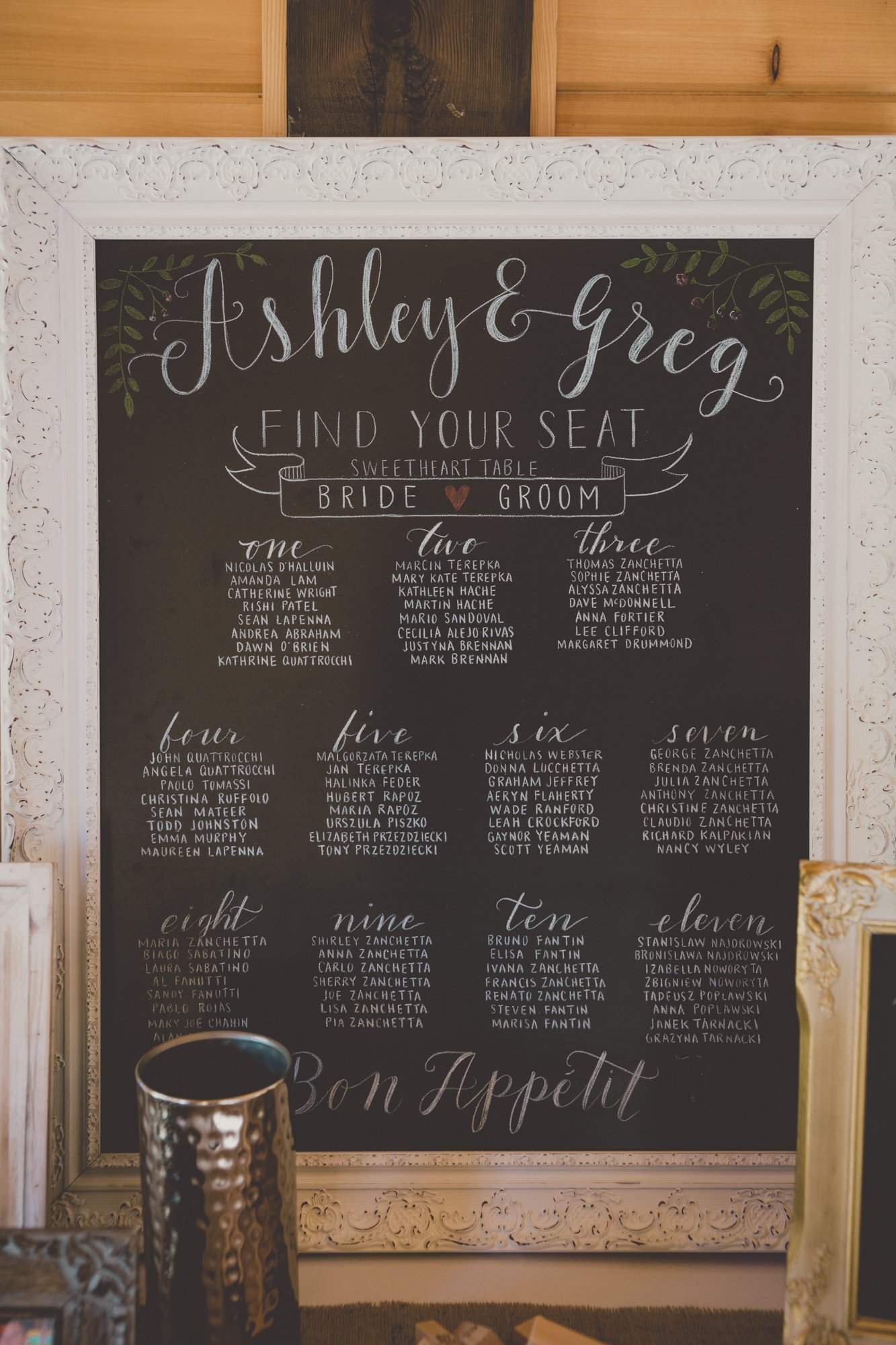 Your seating chart is one of the first things your guests will see when they arrive at your reception. This is a great opportunity to showcase your wedding theme and your chops as a DIY bride! Whether your style is classic and elegant or simple and rustic, the options listed here are lovely and more importantly…simple and stress free!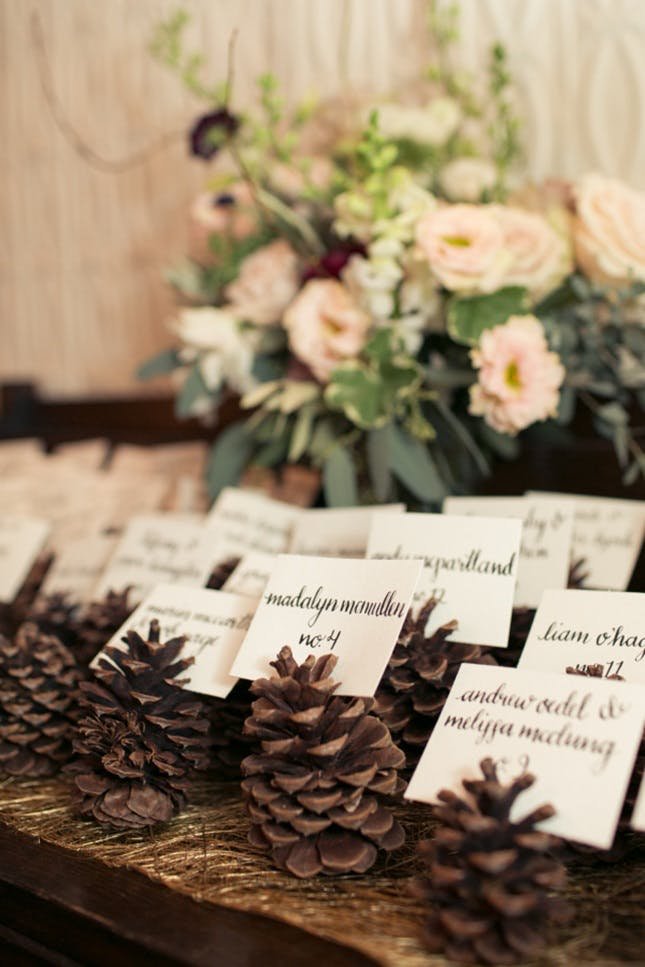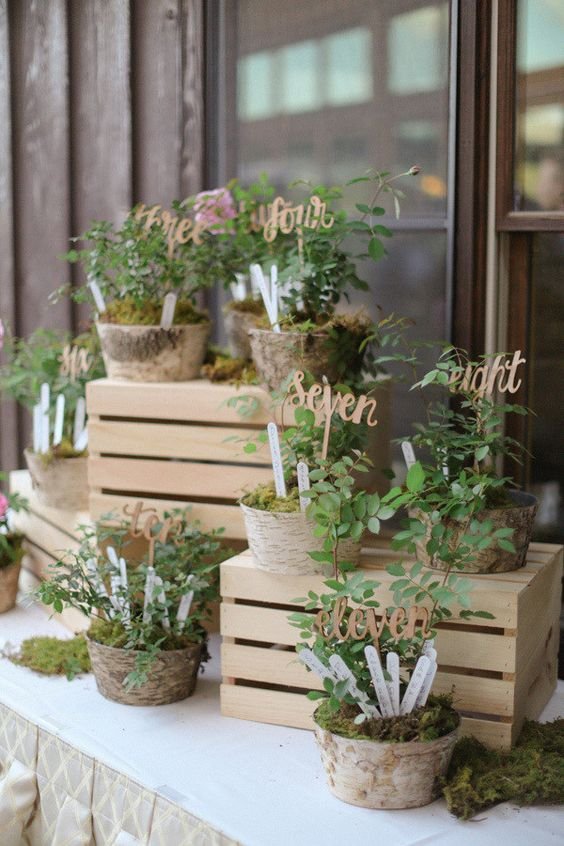 For a rustic and earthy looking seating chart, look no further than your own backyard! This is a great way to share your love of the outdoors. Whether you use fresh picked flowers, pine cones, tree branches or evergreen foliage, using natural materials are such a simple yet beautiful accent to your seating display. And, if you're a bride on a budget, this is ideal for you since it will barely make a dent in your wallet. Just gather your materials during your next walk in the park!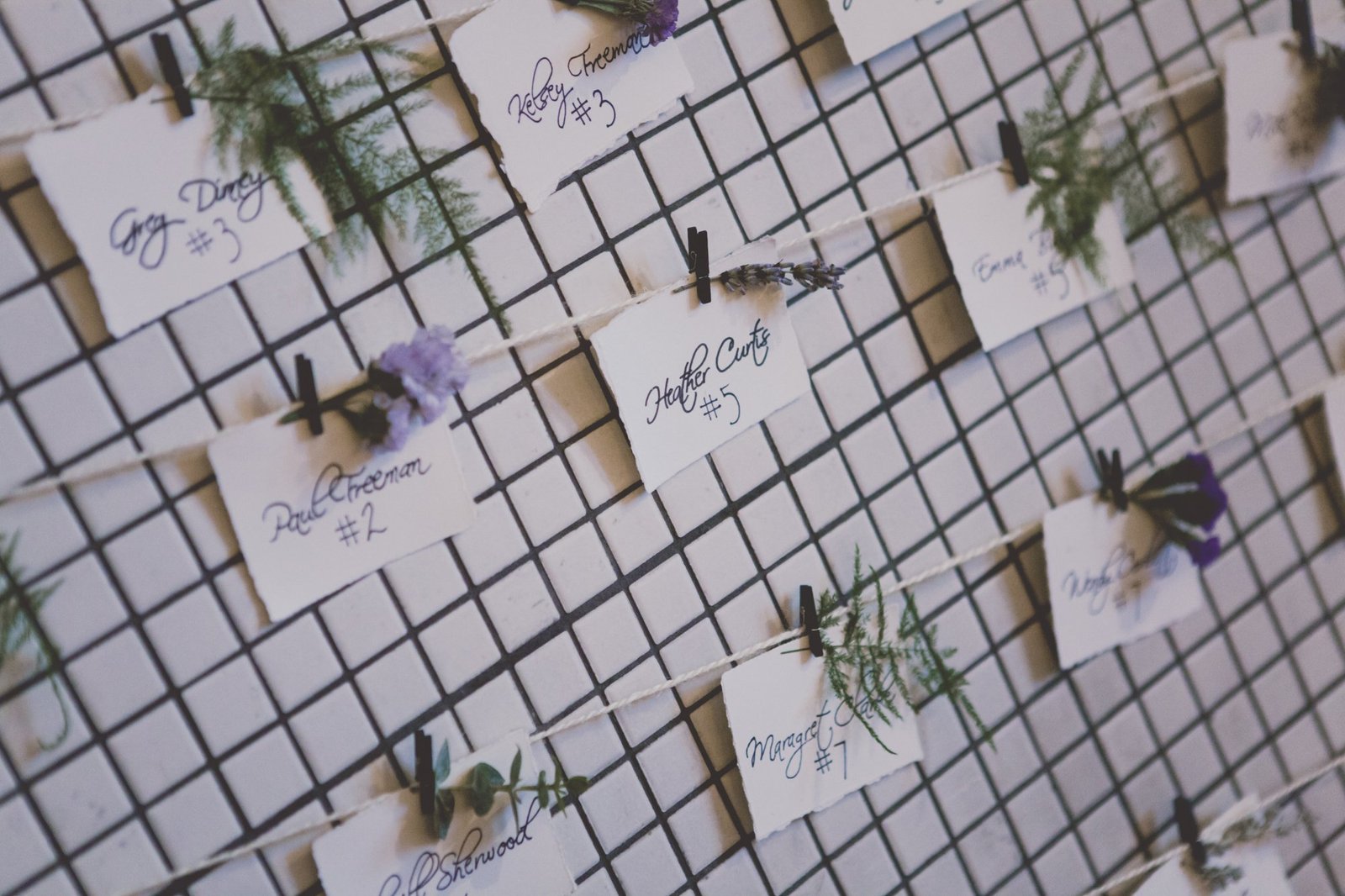 Burlap is also a great and inexpensive material to use and it fits in perfectly for a low key, country wedding. But make no mistake, although the idea of burlap might make you yawn, when used the right way, it can transform any DIY project into something really lovely.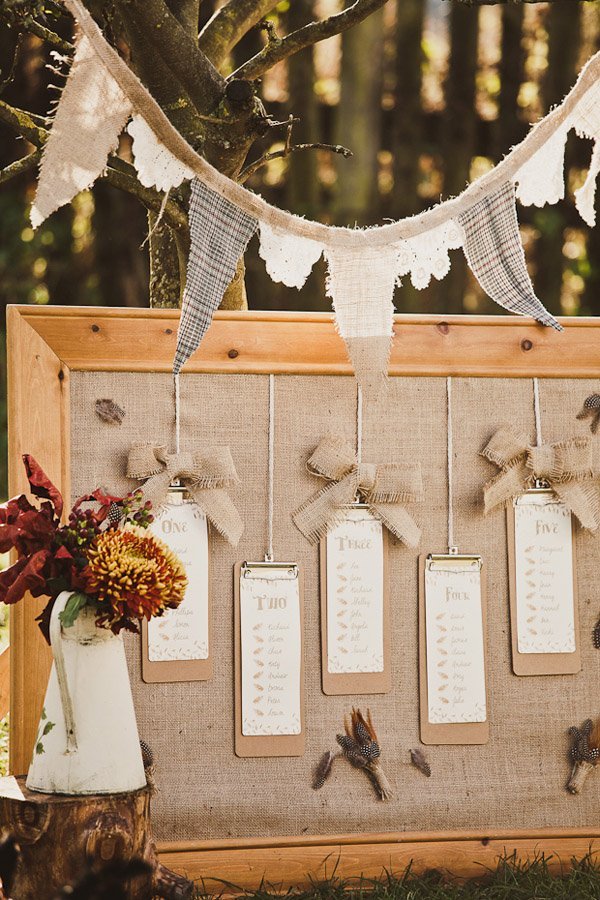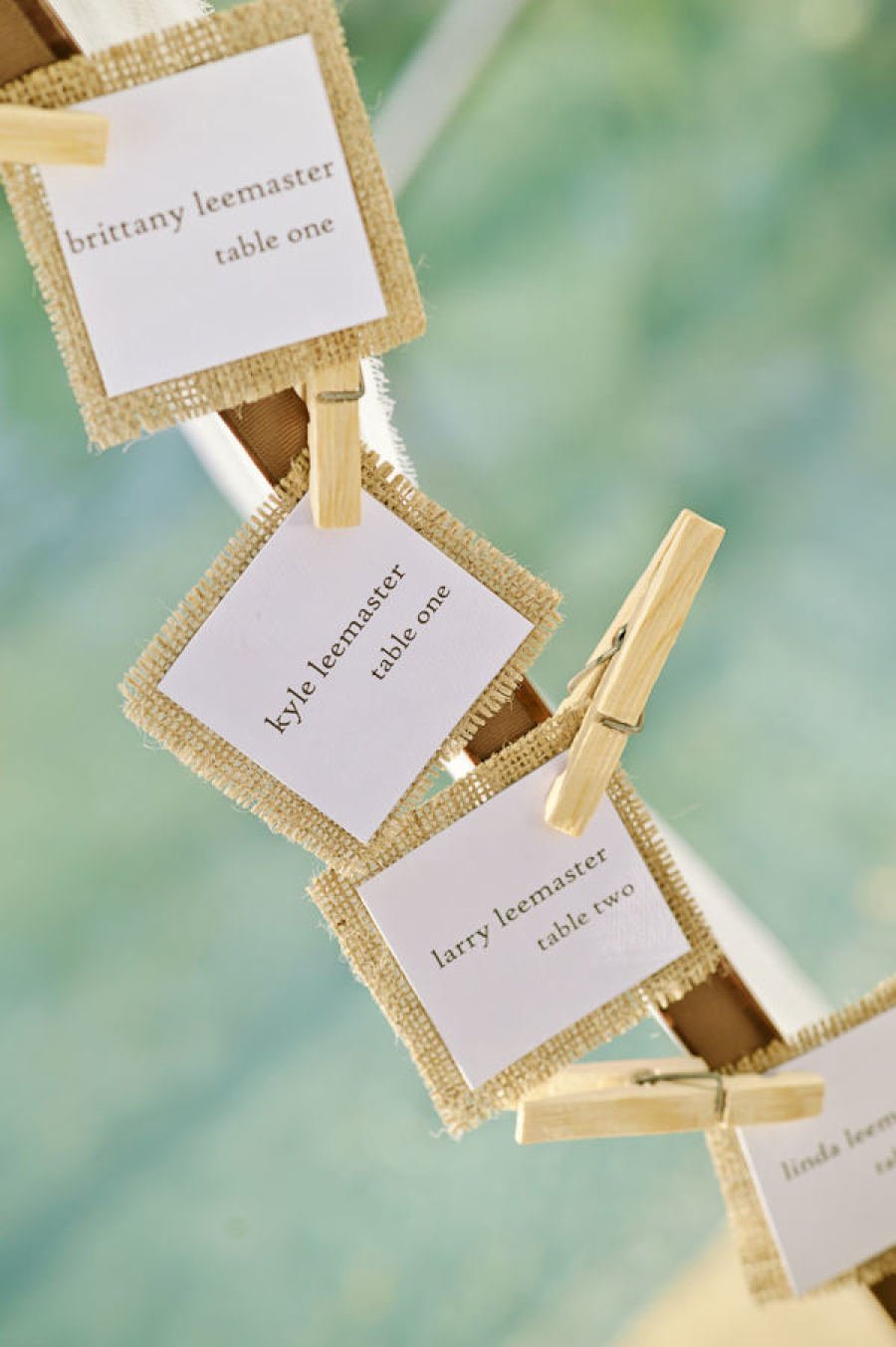 Picture frames are perhaps one of the most versatile and easily accessible props you can use when creating your seating chart. There are so many different options to choose from so it's super easy to find something that will fit with your wedding theme.

Scour your local antique market or thrift shop to find some great vintage frames or even an antique mirror. With a few supplies from your favourite craft store and some pretty accent flowers, you can transform any frame into something stunning.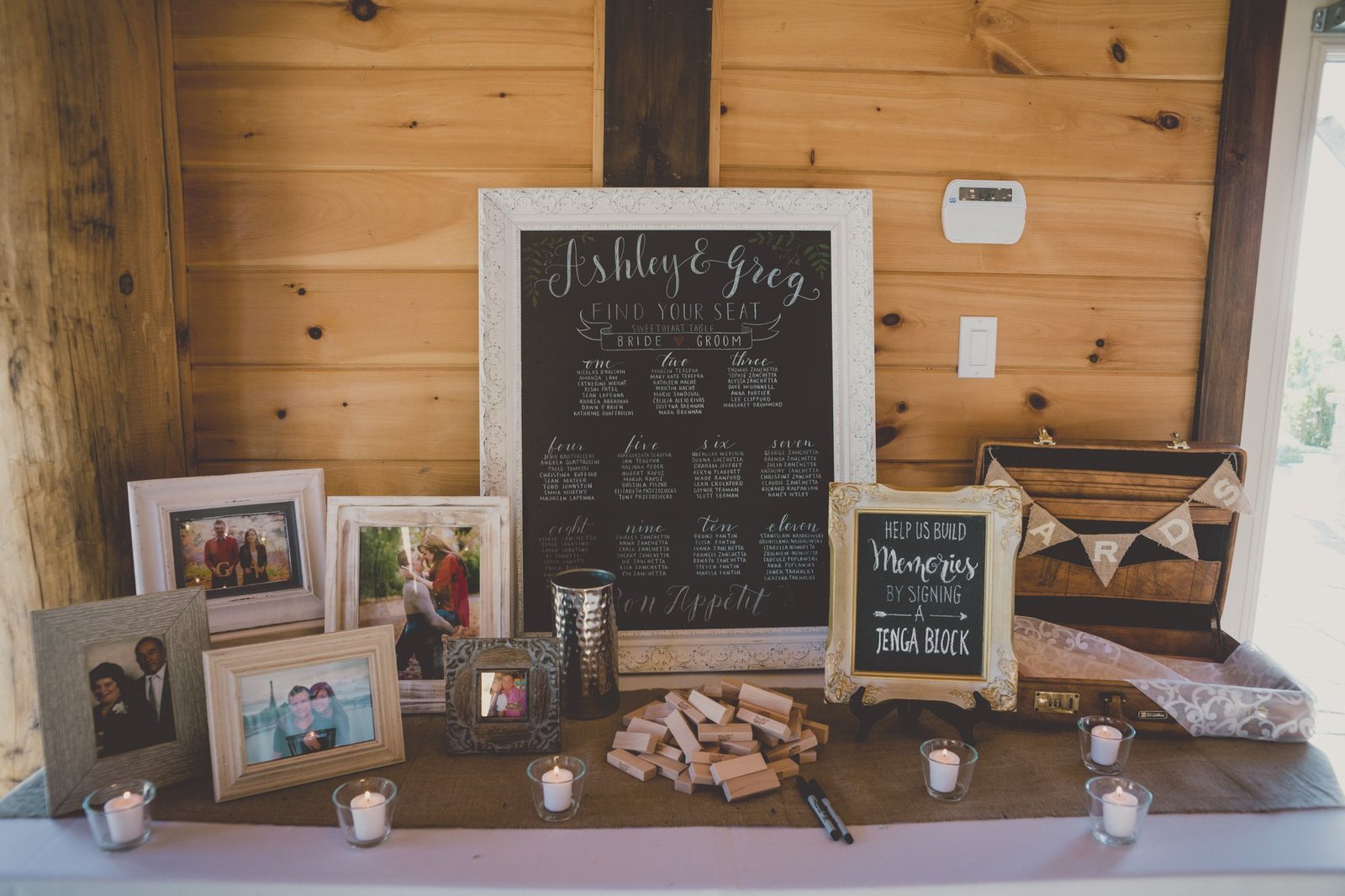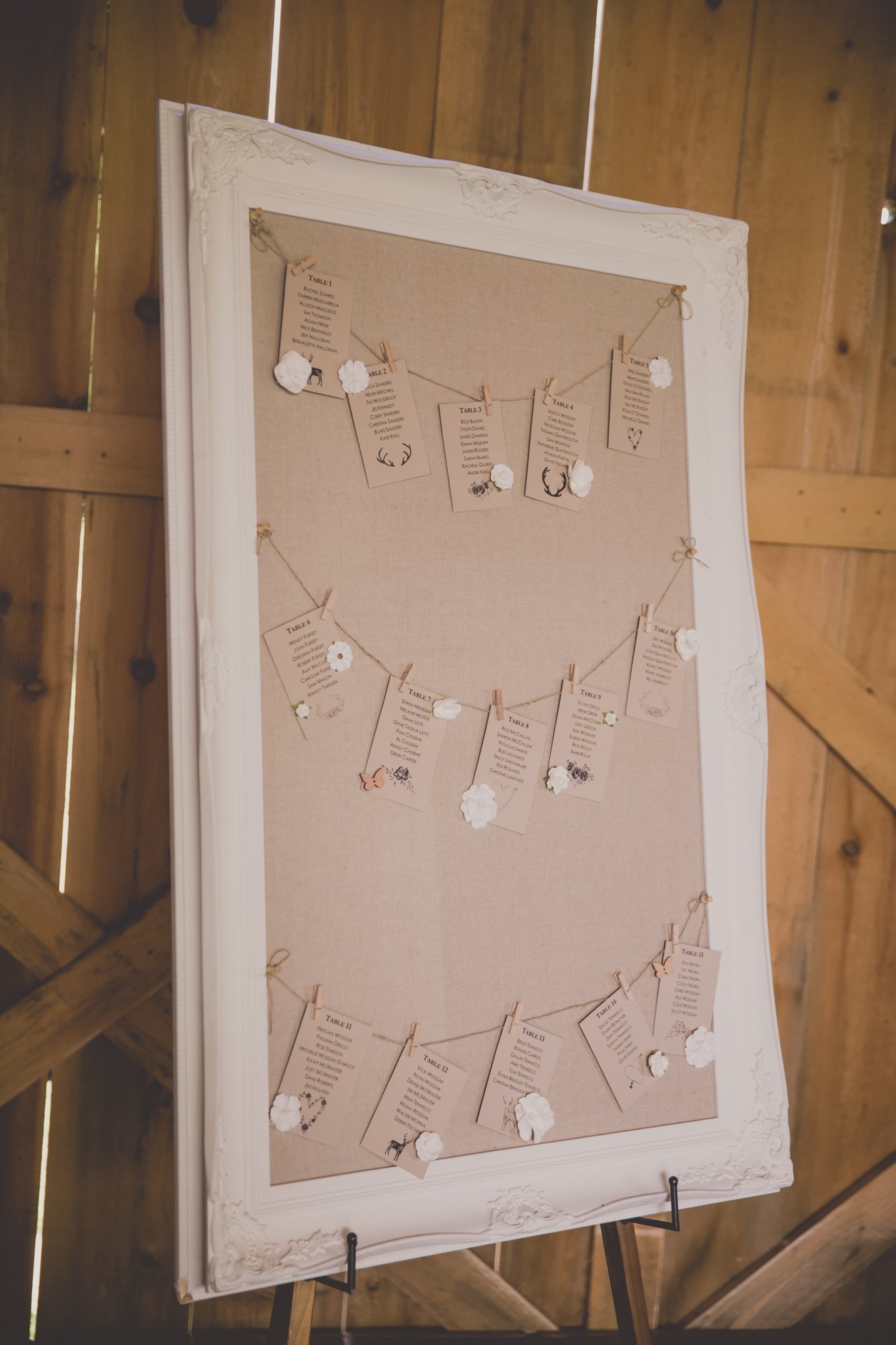 If you tend to be a procrastinator sometimes (guilty!) and your seating chart is something you just haven't found the time to tackle yet, don't panic! Take a shortcut and create a quick and simple yet elegant seating chart by writing out your guests names directly on whatever prop you decide to use. This one is my personal favourite because I think it's the easiest and takes the least amount of time to do!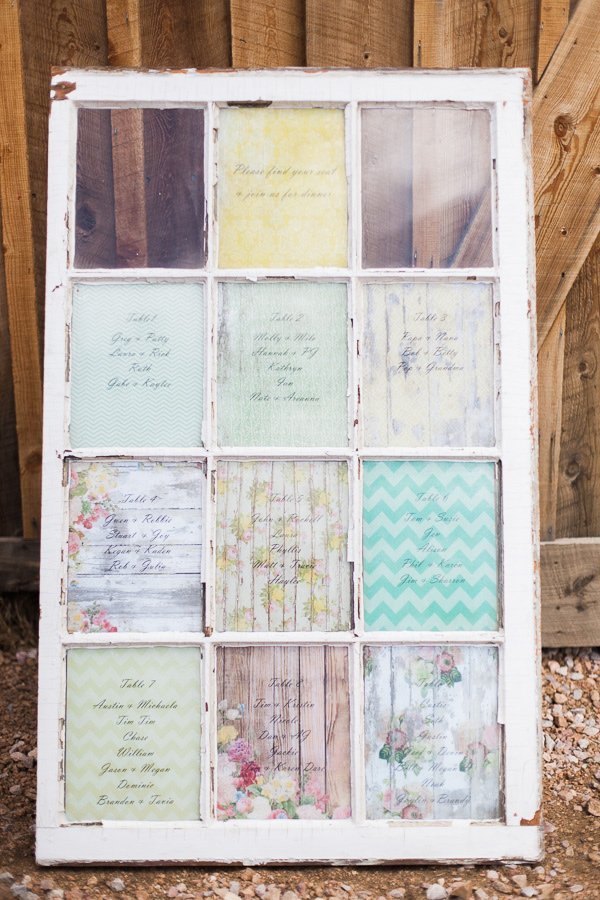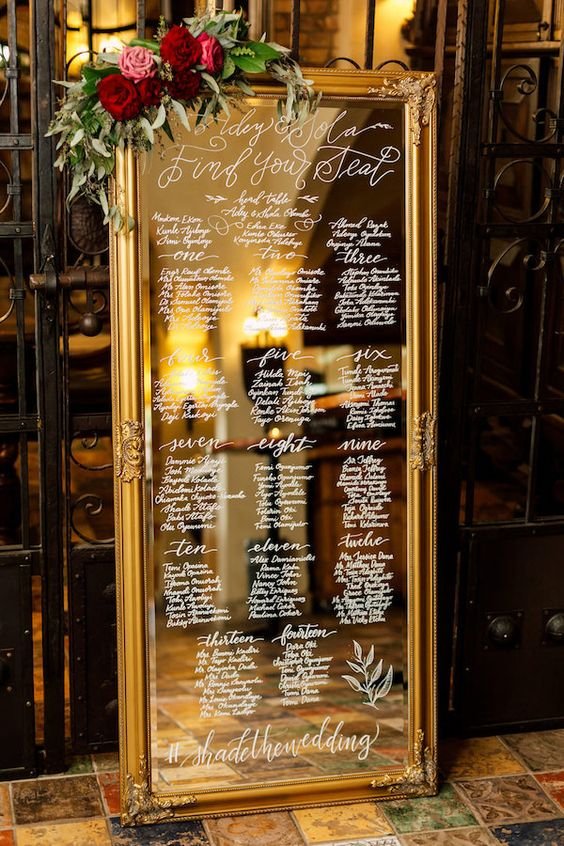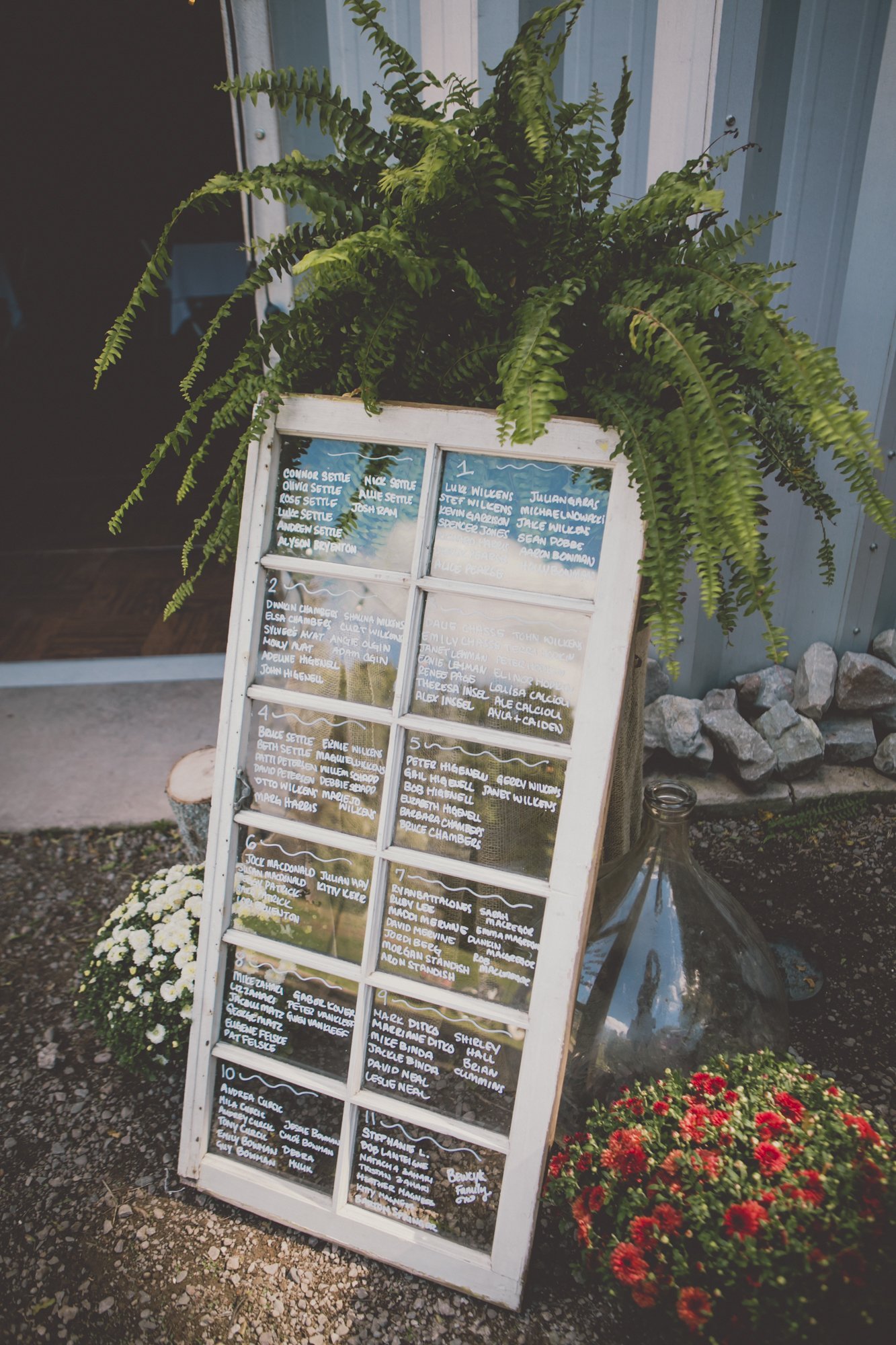 If you'd rather not fuss with props when it comes to your seating chart, just stick with good old fashioned escort cards displayed in a simple (or creative!) way. Find some good quality card stock or specialty paper, maybe a cute stamp, and enlist the help of a friend with lovely handwriting or calligraphy skills, if need be, to help you write them out. For a simple and pretty effect, why not use a water coloured paper? Here's a link to a great website with easy to follow, step by step instructions on how to create your own water colour paper:
www.ehow.com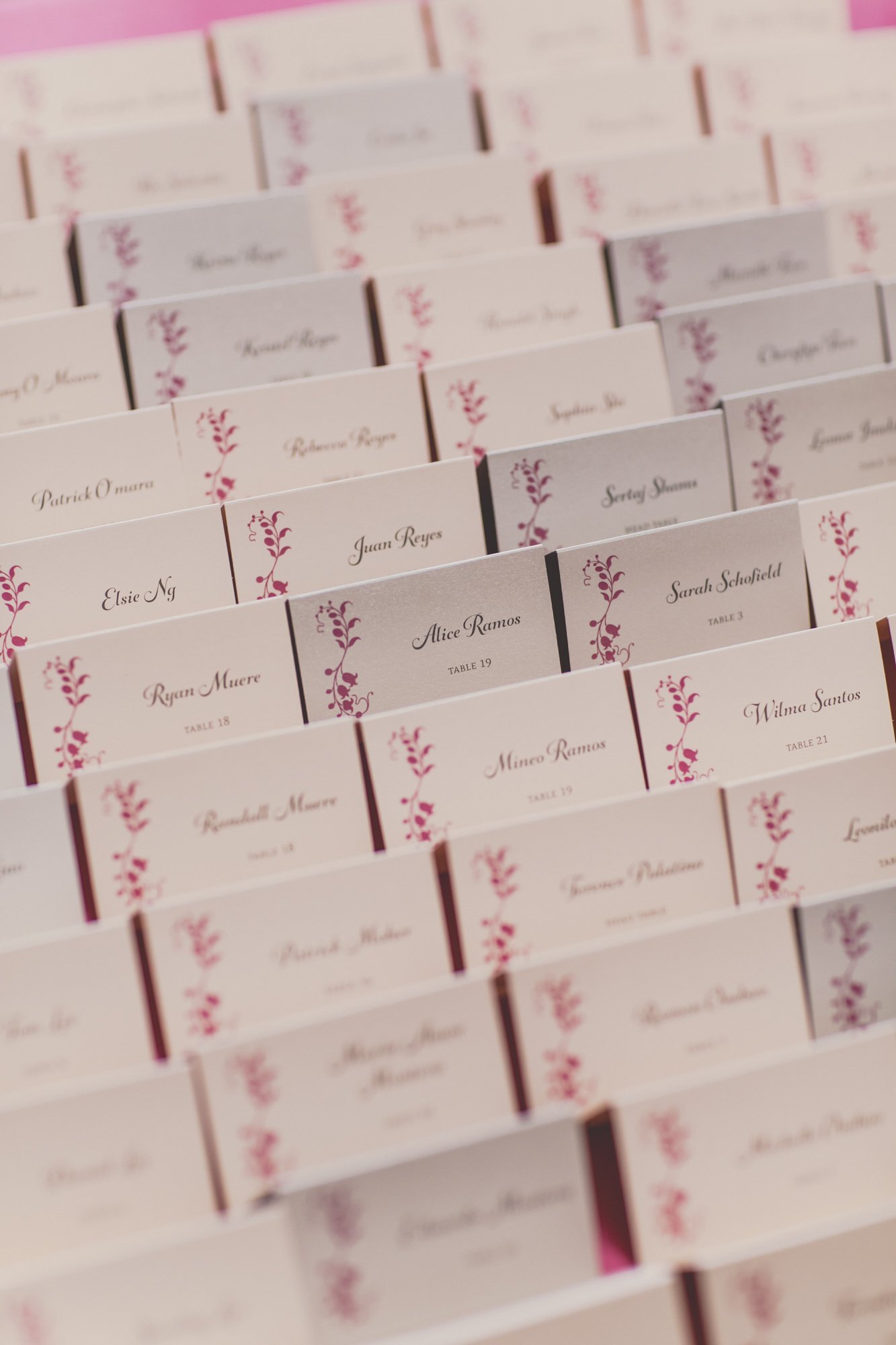 Or, take the even easier road…pick a font that suits your wedding theme and print out your escort cards rather than hand write them all. If you'd like to dress up your escort cards a little bit (remember, simple shouldn't equal boring!), choose something like a sprig of fresh herbs or some greenery to accent the card. It doesn't take much to make a big impact.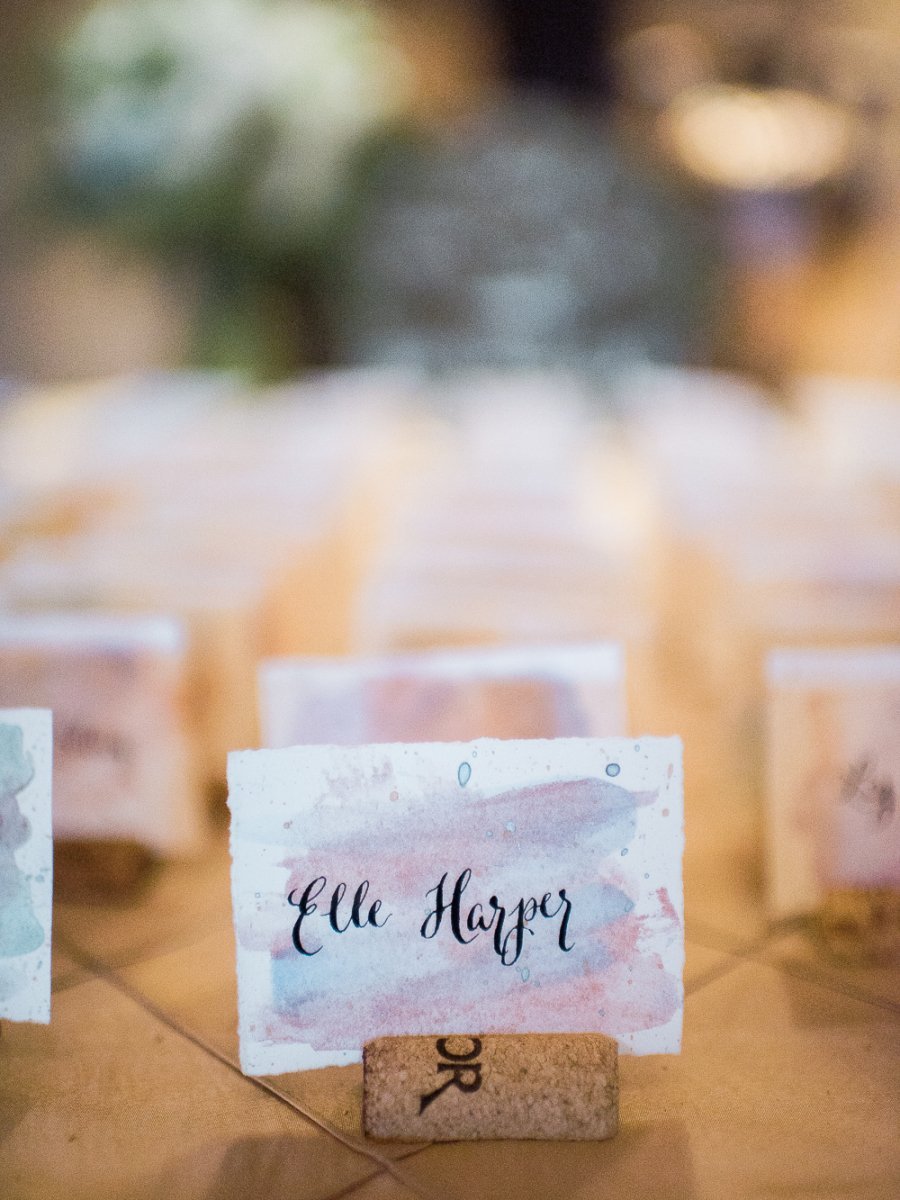 If you want to do something a little more unique and unconventional, you can take the idea of 'escort cards' to the next level and use something other than paper. A leaf, a cool looking stone, copper or the ever popular…acrylic. So easy and so elegant looking!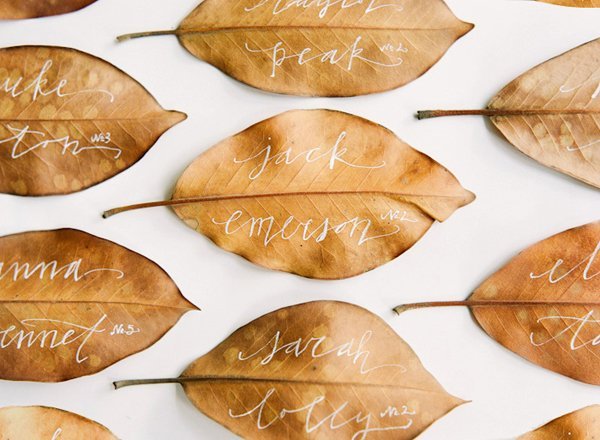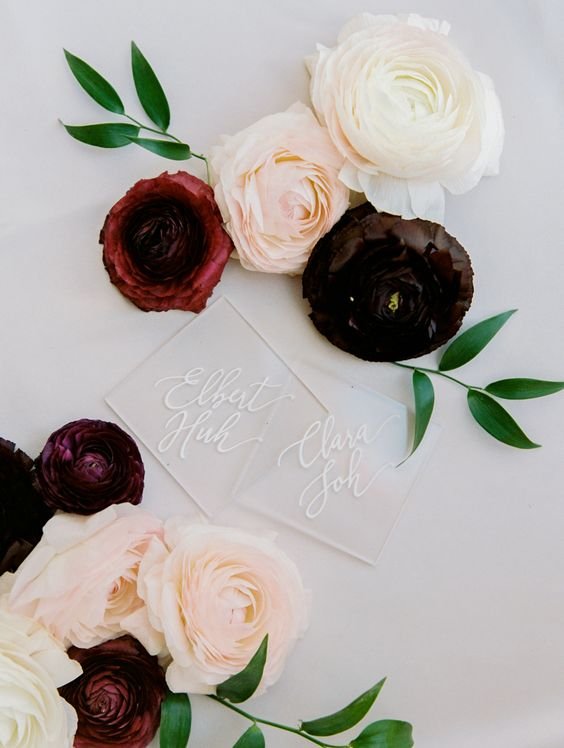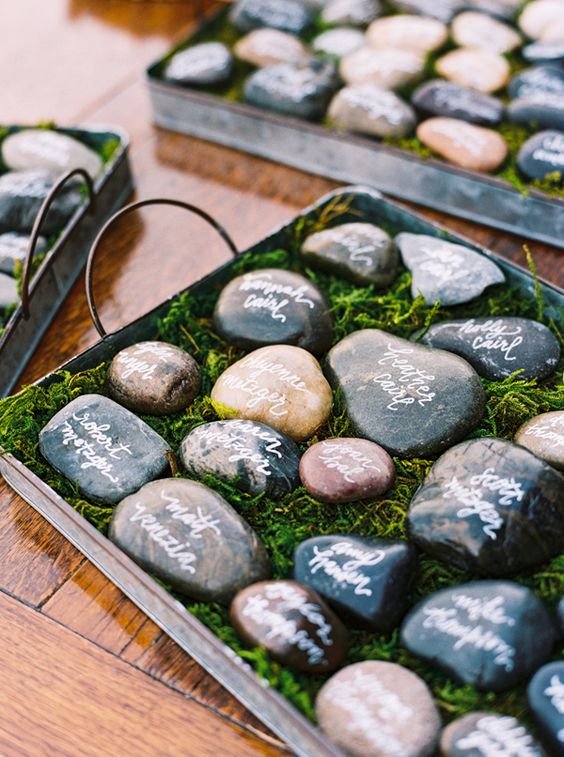 Another easy to create and assemble option to display your seating chart is to hang your cards.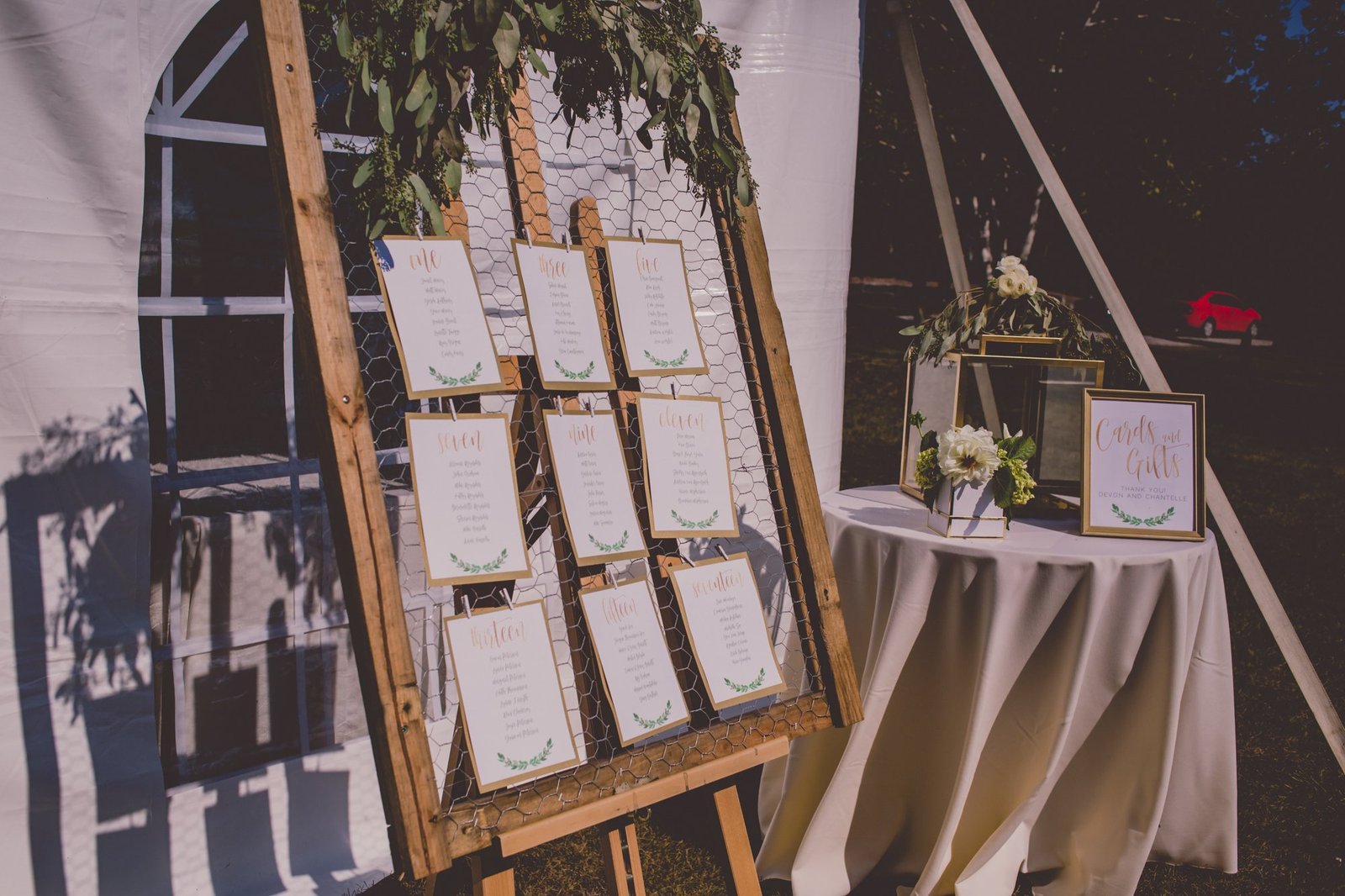 Any materials or props you would need for this DIY project are going to be super easy to find and very inexpensive. Get some string and mini clothespins and use anything from a vintage ladder to a painted wooden pallet, or even an over sized picture frame with the glass insert removed, to hang the cards from.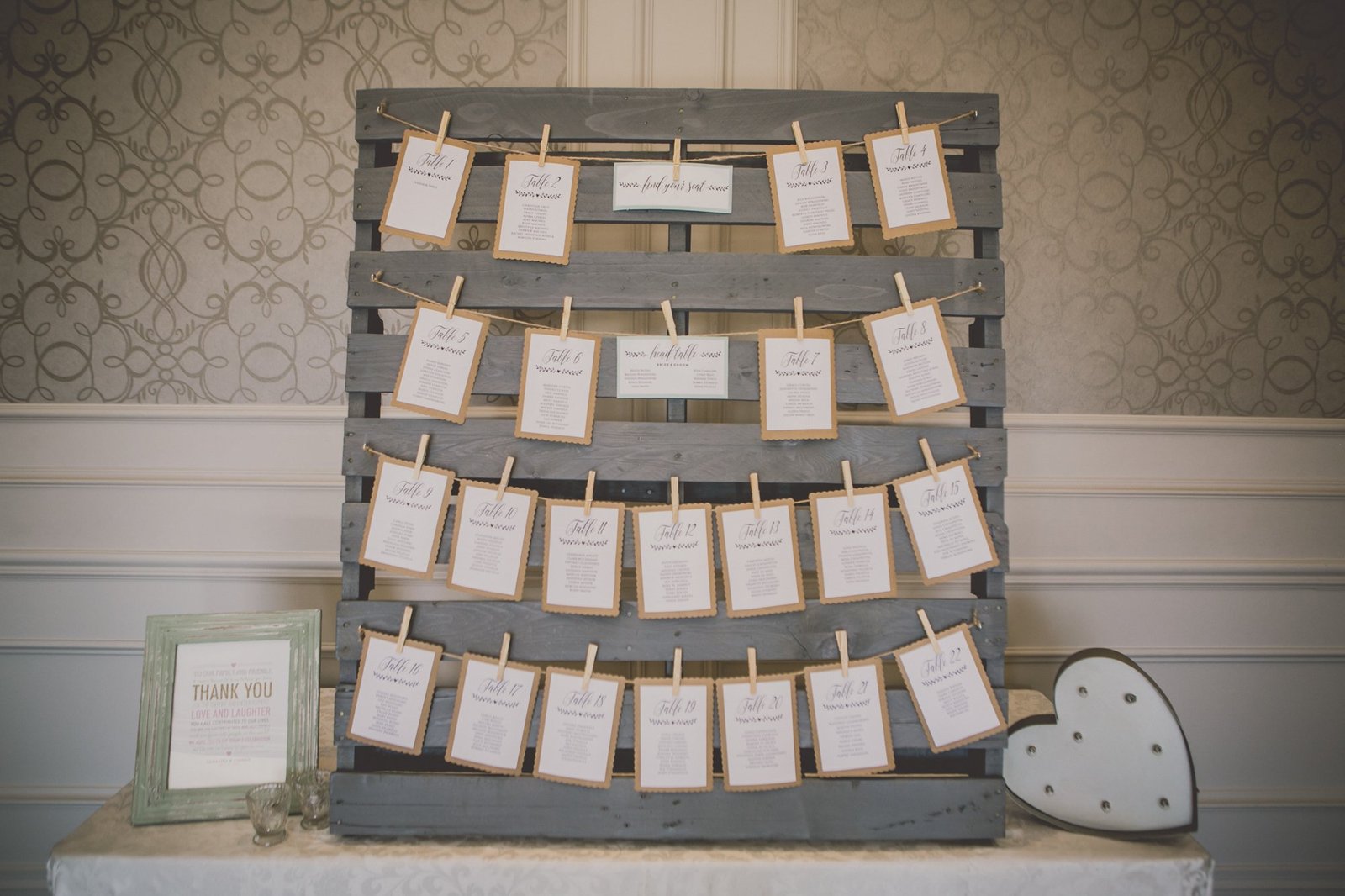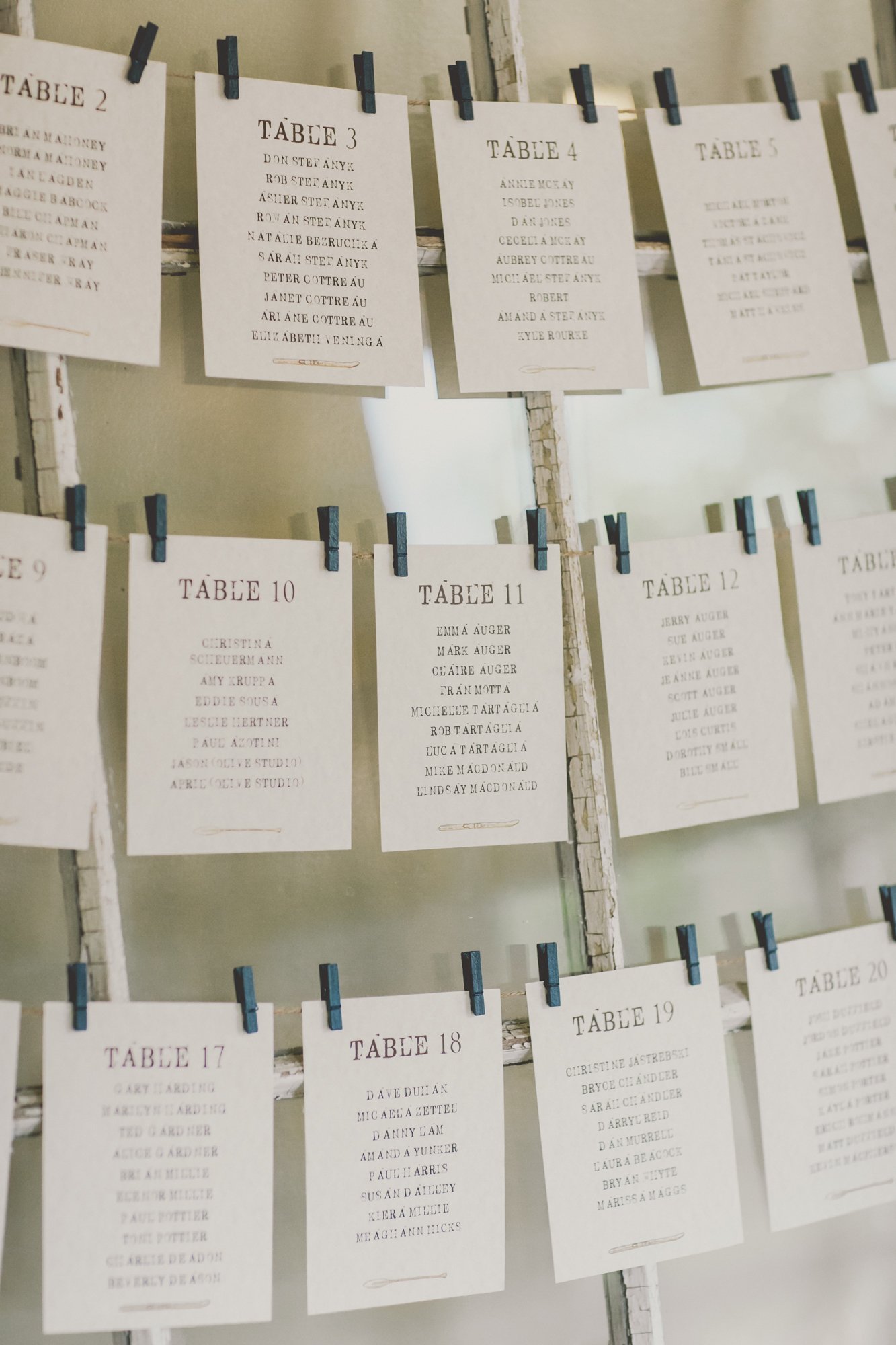 You can paint the clothespins in a colour that compliments your theme…or just save yourself a step and leave them plain. At the end of the day, whatever option you choose, remember that DIY wedding projects, such as putting together your seating chart, should be simple and uncomplicated. Planning a wedding is time consuming and stressful enough, there's no need to creative something lavish and over the top because as they say….less is more!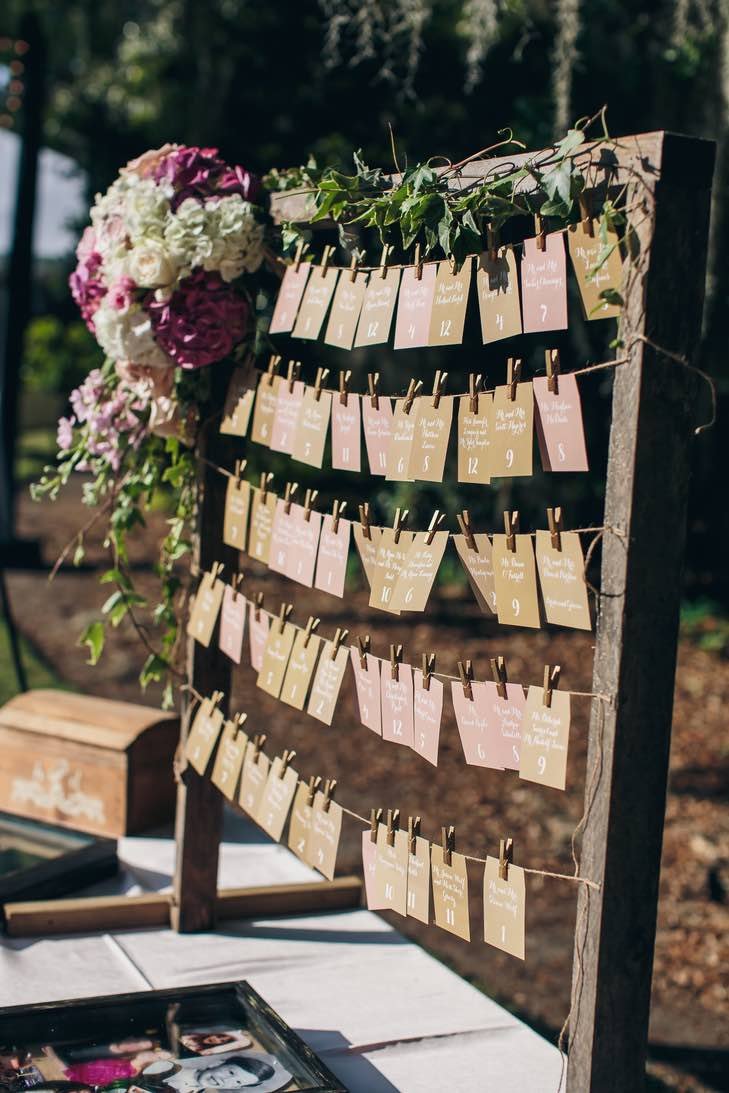 ————————————-VVVVVVVVVVVVVVVVVVVVVVVVVVVVVVVVVVVVVVV————————————-
~Marilyn