---
Belly Dance Bachelorettes
November 13, 2017
When I first heard about Belly Dance Bachelorettes, the first thought I had was "Wow, what a brilliant and refreshing idea!" I think women today who are celebrating a bachelorette party are eager for a concept like this. One that is exciting and fun and encourages women (and men!) to step outside their comfort zone and try something new. Shaila Khan is the intriguing woman behind Belly Dance Bachelorettes. She gave us some insight and background into her life and what we think is a pretty damn cool job!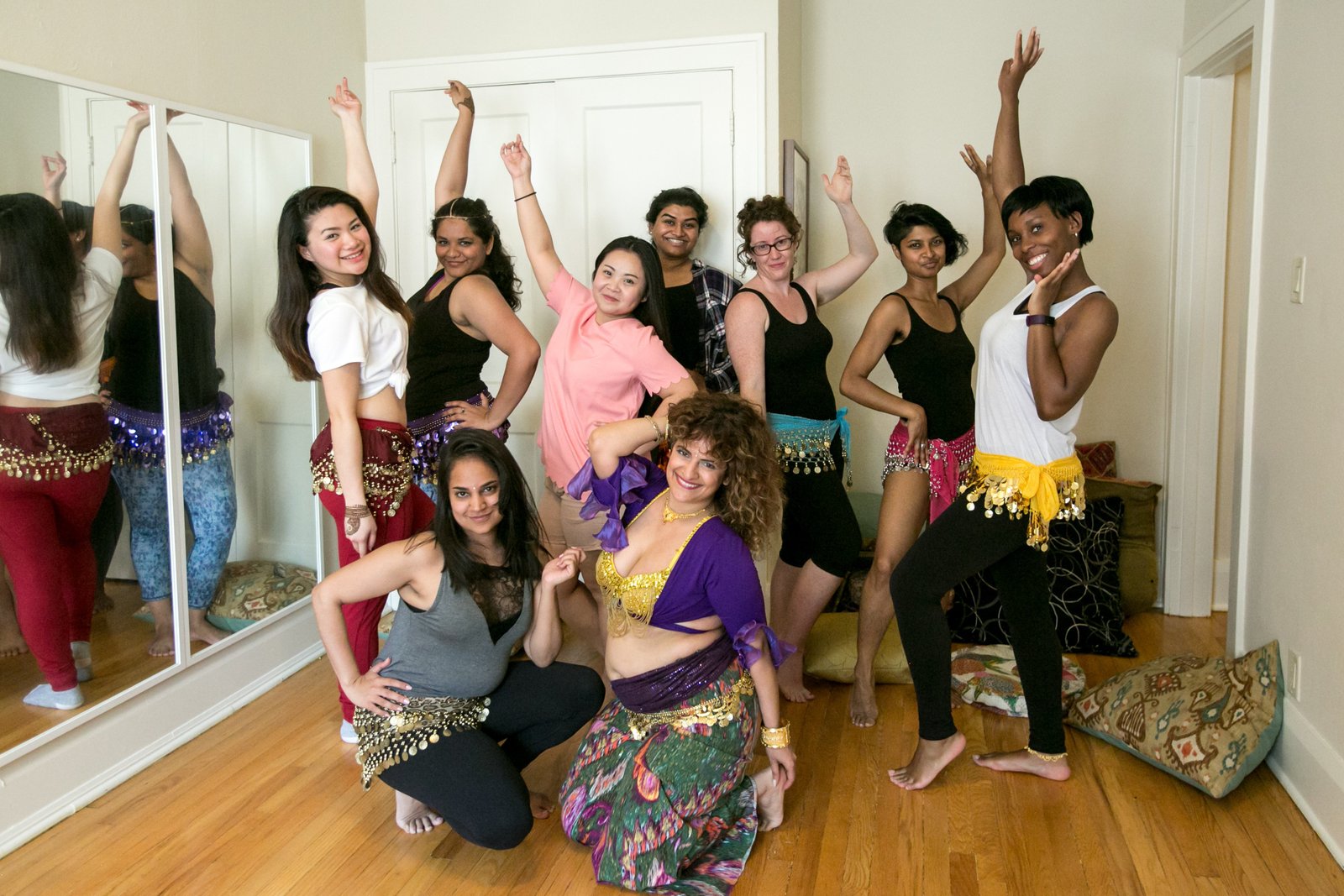 Shaila loves vintage belly dance and credits it as her go to inspiration along with some of her favourite belly dancers like Nagwa Foud, Suheir Zaki, and Samia Gamal.

"I was a super duper nerd in high school as well as university (I still am) and I had no formal dance training before this. I stumbled onto belly dance out of curiosity and was slightly inspired by a Shakira video. I just needed to shake out of the student life monotony. I didn't realize that after walking into my first class I would dedicate the next 10 years to become committed to this dance discipline until this day."
Shaila worked in various retail and odd jobs since the age of 14 and envisioned a career in film editing for herself. She even worked in the South Asian wedding industry for a while after graduating university but eventually realized, that wasn't her calling in life. She soon started to work with immigrant women who were trained in their home countries as programmers and engineers, and that started to shape her pathway into mentor-ship and leadership development, which she incorporates into her business today.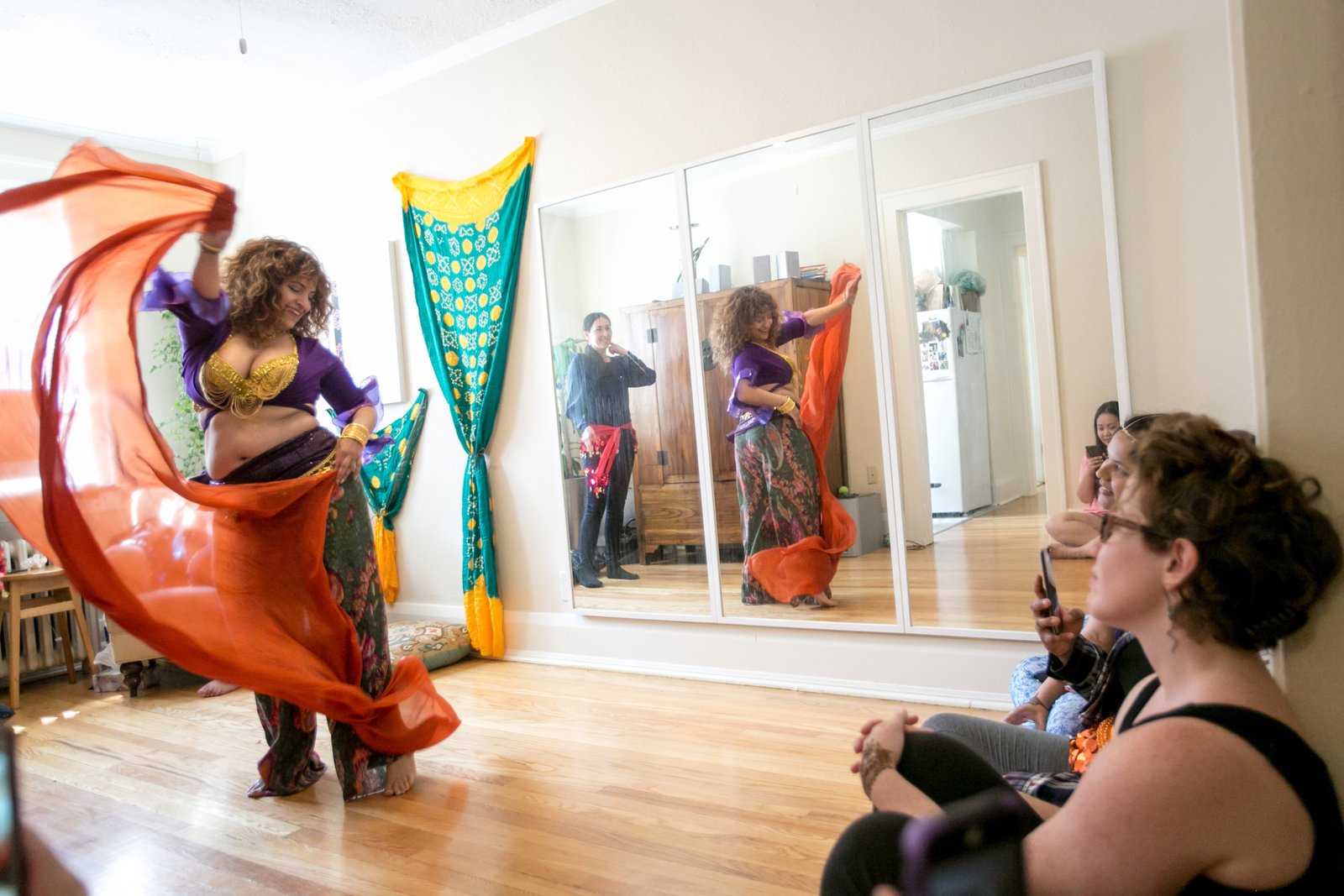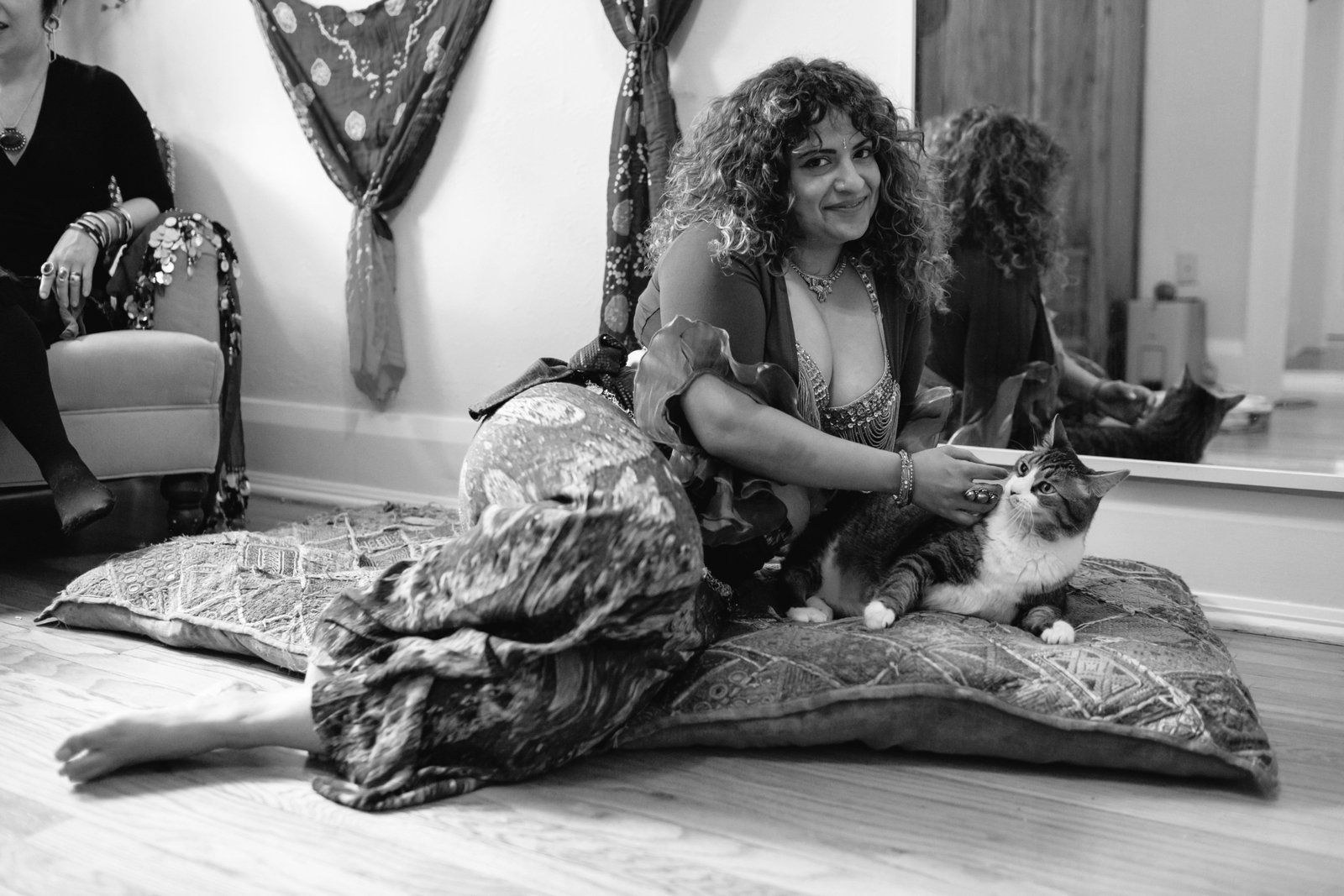 Shaila picked up on a void in the bachelorette party business when she would hear friends talk about how they wanted to do something special for their bridal showers and bachelorette parties, but the thought of getting a stripper or going to a bar or spa even, seemed "inauthentic" to them. So, Shaila started offering her belly dance lessons as a gift for her friends and it just blossomed from there.
"A good bachelorette party is one where the bride really gets to bond with her best friends and there is so much laughter and celebration that it doesn't feel forced or like it's a chore. It is about the bride really being celebrated, whether she is playfully being entertained, or cheekishly seduced by her closest friends and she just really feels like a queen on top of the world. Regardless of the level of dance experience of the participant, it's about challenging yourself, learning to let go of myths about what your body can or can't do and just unleashing another side of your personality. This really brings authentic joy that I found so contagious in a group setting like at a bachelorette party."
A Belly Dance Bachelorette party is more than just belly dancing lessons. Shaila sometimes collaborates with henna artists as a package option for her clients and she loves adorning guests with jewels and other magical goodies to help them bring out their inner goddess while they're learning how to belly dance.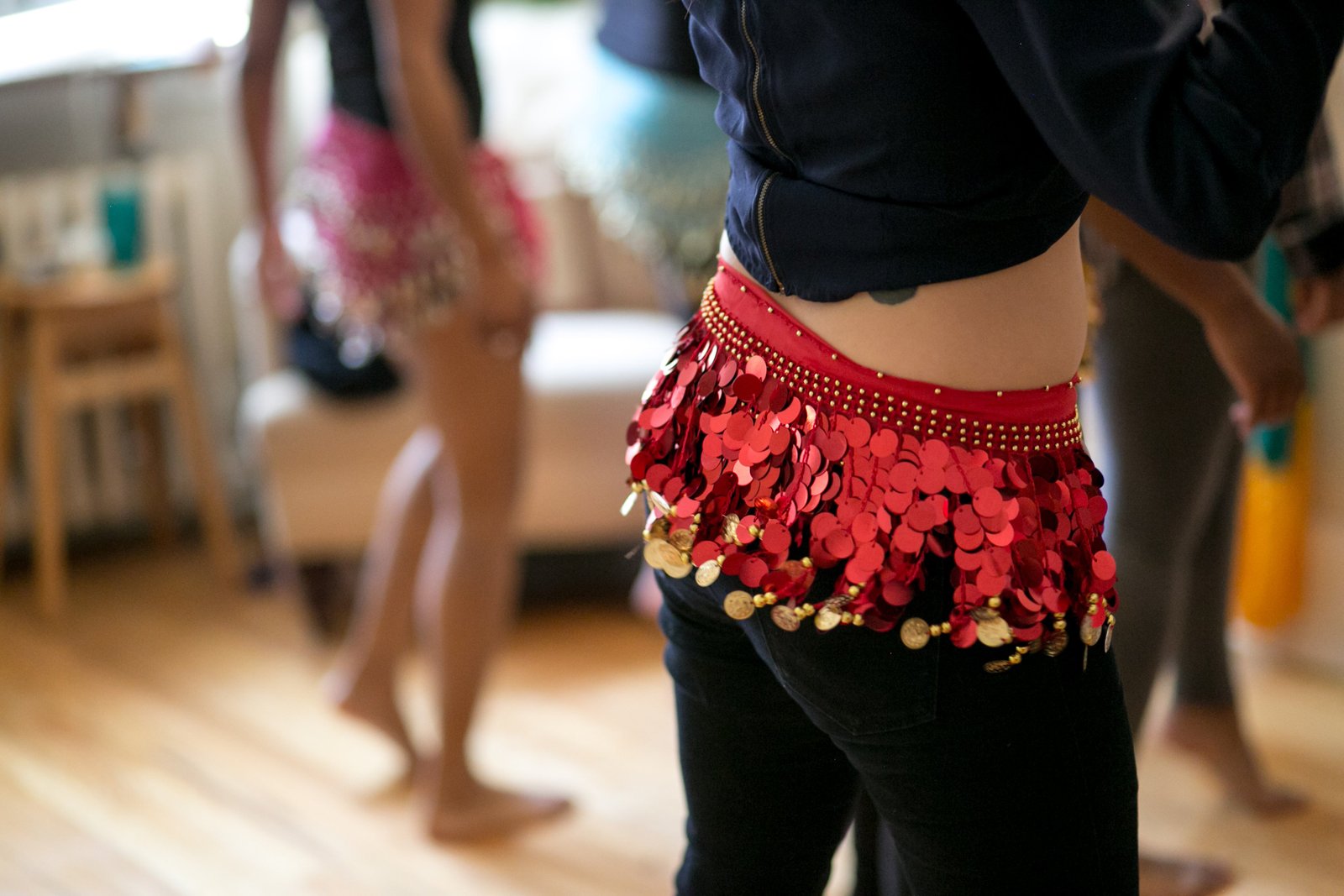 "My goal is to transform the vibe of any typical party or hotel room to a feeling of a private harem."
If you think belly dancing is just for the ladies, well think again!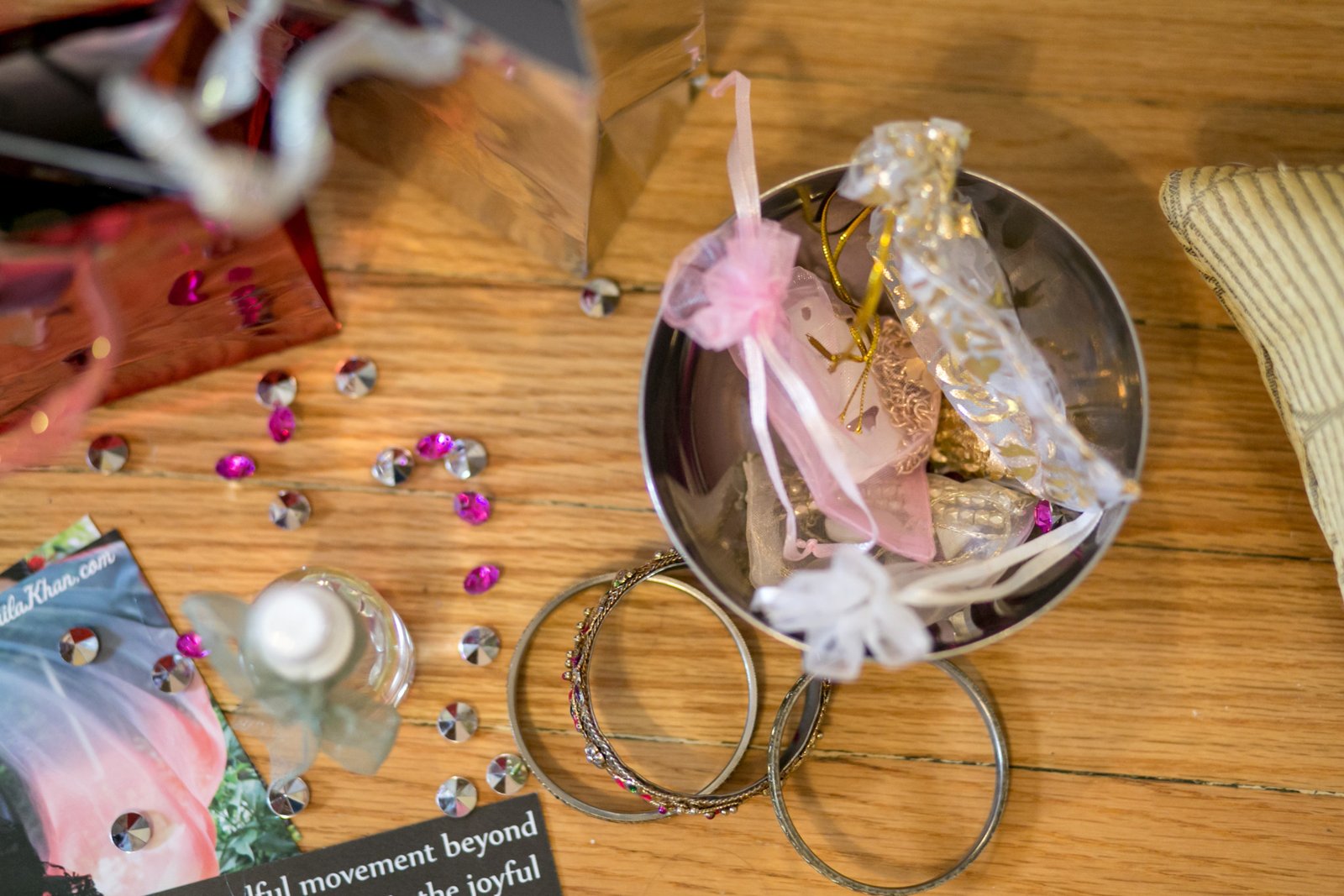 "I was hired to do a bachelorette gig and there was a lovely gentleman that was part of the 'I-do-crew'. Although I have taught men before, it has been less of focus on sensual expressions and more mindful-flow based movement workshops out of yoga studios, so it was a great surprise to see this dude fully embrace this feminine dance form and commit to a point of competitiveness that the bride and her friends were having a total hysterical fit! This just allowed a new really encouraging and exciting vibe to the party"
It definitely looks like a lot of fun but aside from that, I can't help but wonder, what else is so appealing to women about taking belly dancing lessons?

"I think there is a deeper curiosity of who we are and what our potential is. In western societies, we aren't as integrated to dance in our everyday, and on top this, women still are super critical about their body-image. As a dance teacher, I have watched the transformation of women in their confidence, how they carry themselves and their ability to articulate their needs in everyday settings because of this confidence and ownership in taking up space."
"As a beginner, it is less about thinking or mapping out every step, but focusing on your body's natural rhythms of movement which will allow a flow, that surprisingly will hand the control to your body, which can feel liberating."

"I would love to offer all-inclusive goddess retreats on sunny beaches around the world and anywhere where women can carve out space to allow their deeper indulgence, self-acceptance and self-care. My hope is to allow women to utilize their creativity and give them a transformational experience to expand their ideas of self-care and help them realize that they can empower themselves through creative practices that serve their highest potential. I would love to eventually combine belly dance with life coaching, especially in a transformational environment like a retreat setting."
If you're curious about trying belly dancing lessons but are somewhat of a shy and reserved person, don't let your nerves hold you back! What better setting is there other than a bachelorette party to try something fun and new? You'll be surrounded by your girlfriends, most of which will probably be trying it for the first time right along with you. And usually, bachelorette parties like to enjoy a little wine or champagne with their festivities, so that will help loosen up the hips!
What does the future have in store for Shaila? Well, when asked to share 3 things from her bucket list, she replied:
"1. Dance every day. Even on super hard, craptastic days I want to learn to savour my aliveness
2. Offer mindful movement masterclass at new-ageish self-help conference with thousands of entrepreneurs
3. Become a certified dance-movement therapist and travel the world bringing my knowledge and offer workshops globally"
Thank you, Shaila, for your beautiful and inspiring interview and for letting us take a glimpse into what seems to be a fulfilling and far from boring life! I hope you achieve your bucket list goals…and so much more.
~Marilyn
————————————-VVVVVVVVVVVVVVVVVVVVVVVVVVVVVVVVVVVVVVV————————————-
photo credits: www.sweetheartempire.com | website: www.bellydancebachelorettes.com | fb: www.facebook.com/shailatte | instagram: @bellydancebachelorettes