---
Charming Rustic Wedding Inspiration
December 13, 2017
I love a good country wedding. Lush greens and sprawling farmlands sound like the perfect setting for exchanging vows. From beautiful, scenic photos to partying the night away under dark, starry skies…whether you're a huge nature lover or not, there's something appealing about having your wedding in the countryside. I love seeing barns transformed into unexpectedly charming wedding reception venues. They just feel so warm and inviting and seem like the perfect setting for a laid back kinda wedding.
There's a saying that I love, everything old becomes new again. Planning a rustic wedding is a great opportunity to incorporate vintage props in so many different ways. And not just priceless antique pieces that have been in the family for years, but those great old and unique items that you can find at antique markets, garage sales or even in grandma's attic!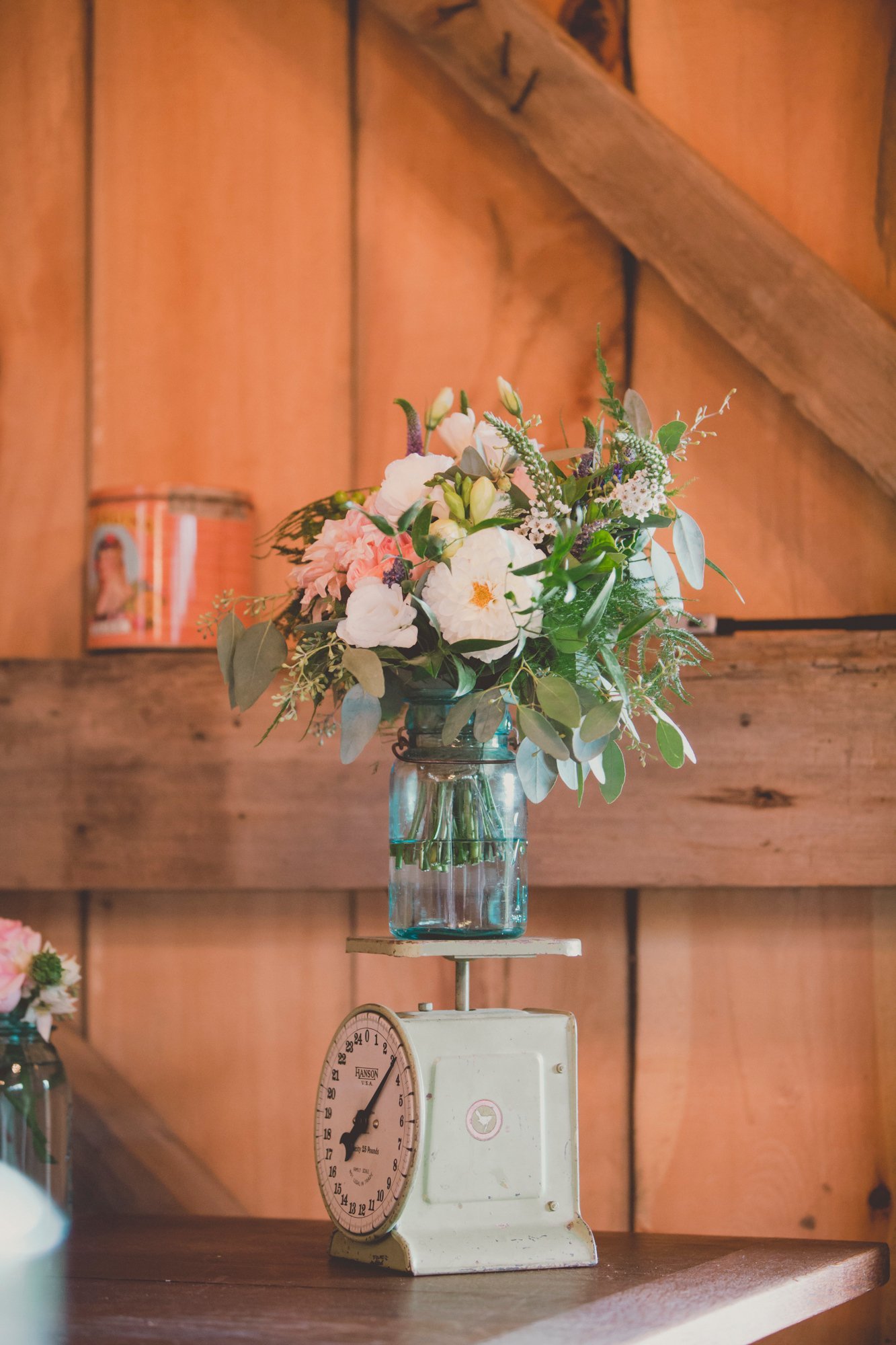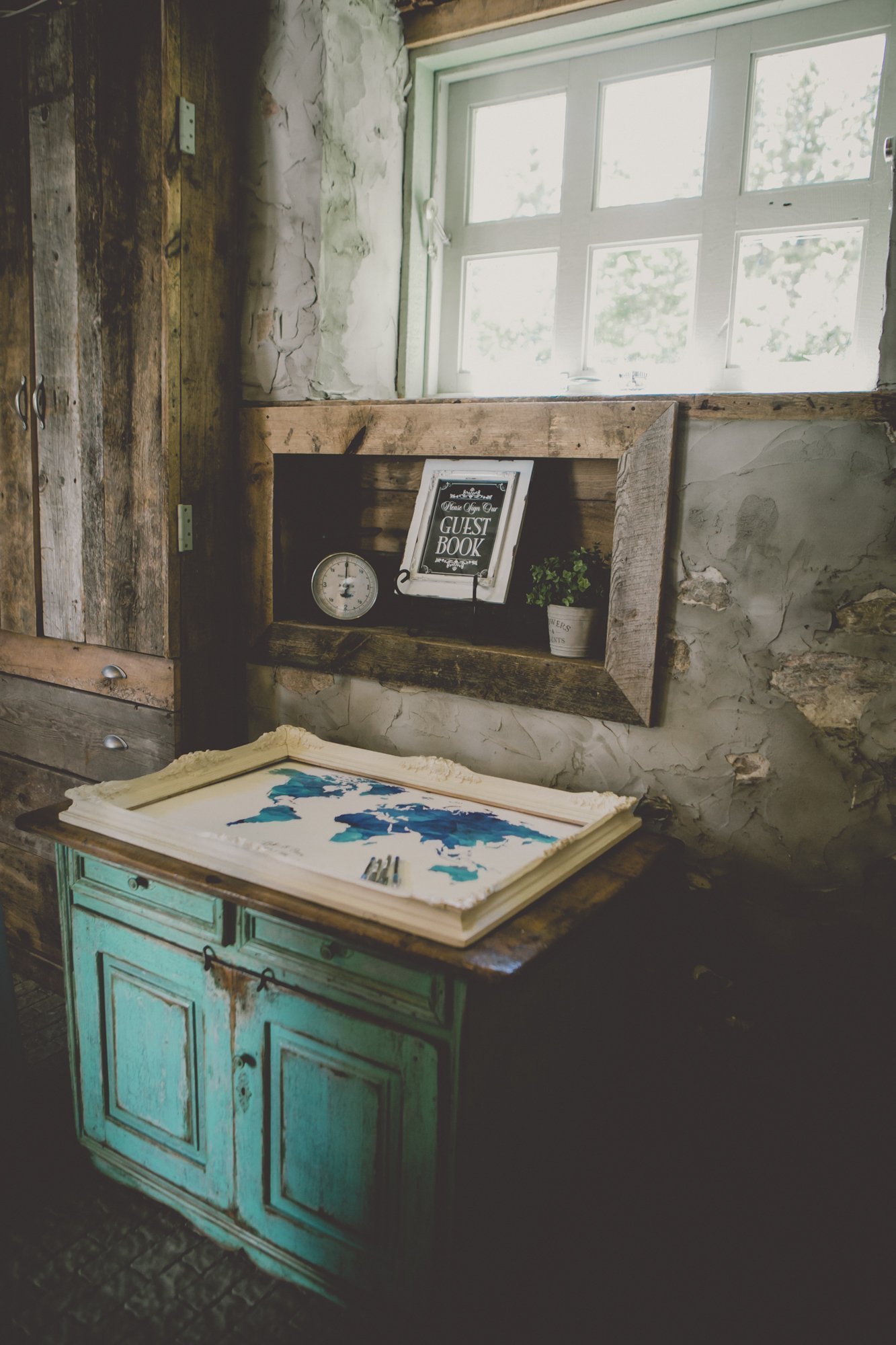 The beauty of using vintage items is you don't have to do anything to them. You want them to look old and worn, that's what makes them look so charming. If you're lucky enough to have a grandparent or other family member who is willing to loan you some items, score! Otherwise, start planning early and visit your favourite antique market (you gotta go more than once!) or scour local garage sales…you never know what kind of treasures you're likely to find!
And you might as well poke around that old barn where your reception will be held. Farms and barns are usually chock full of wonderful antiques! An old wagon wheel, barrel or wooden ladder, for example, is a great prop for a dessert table or a welcome drink station.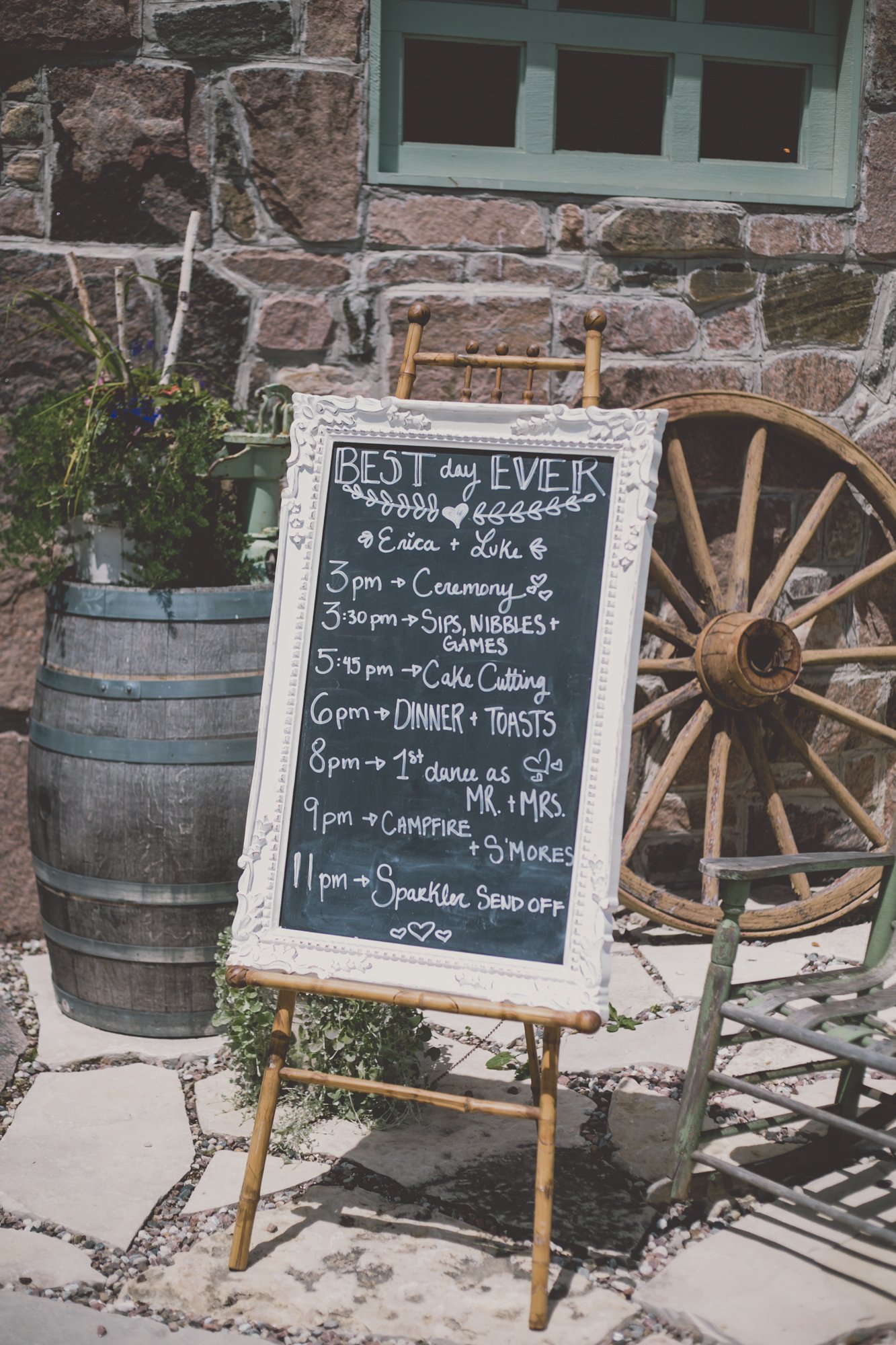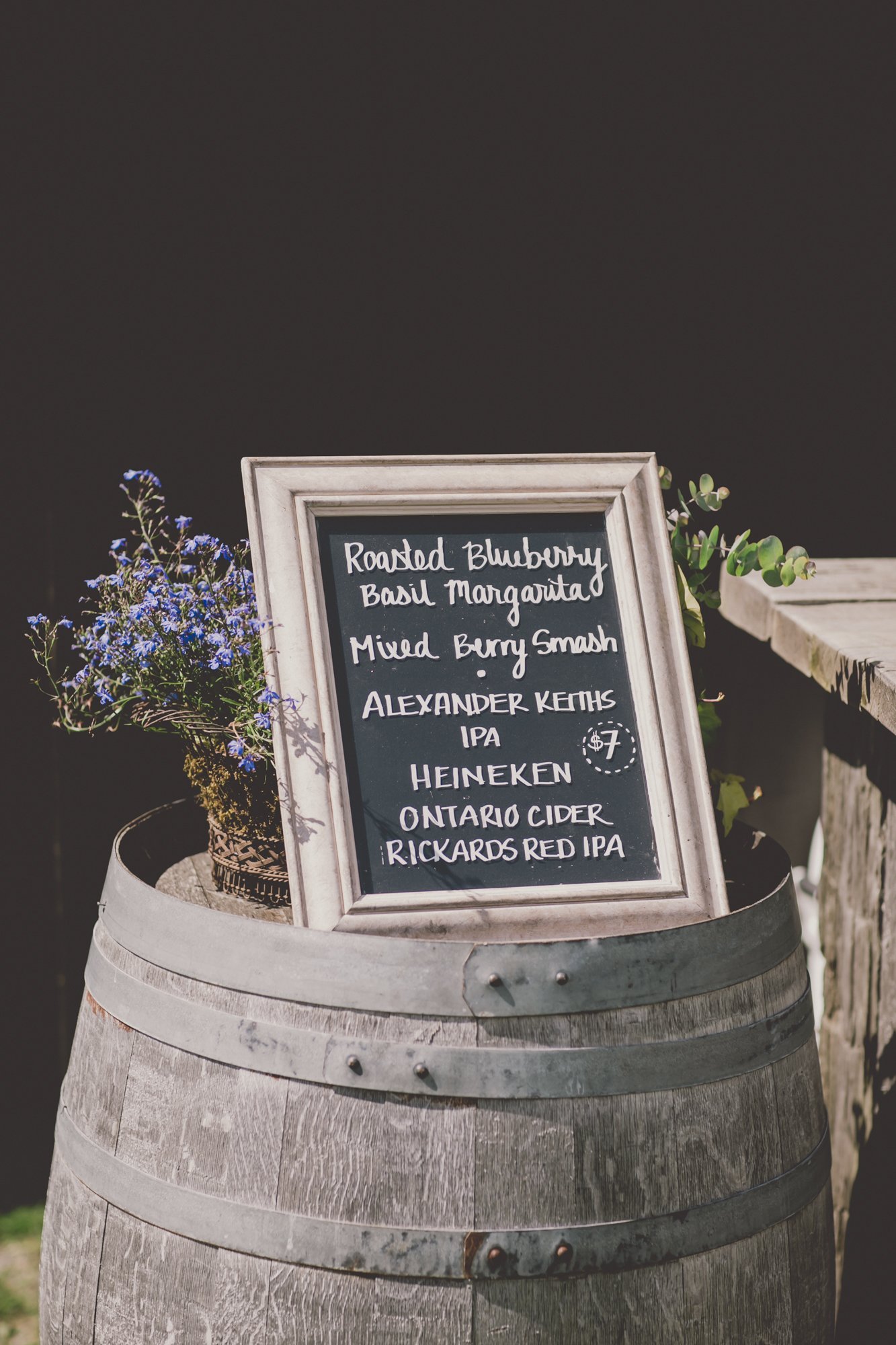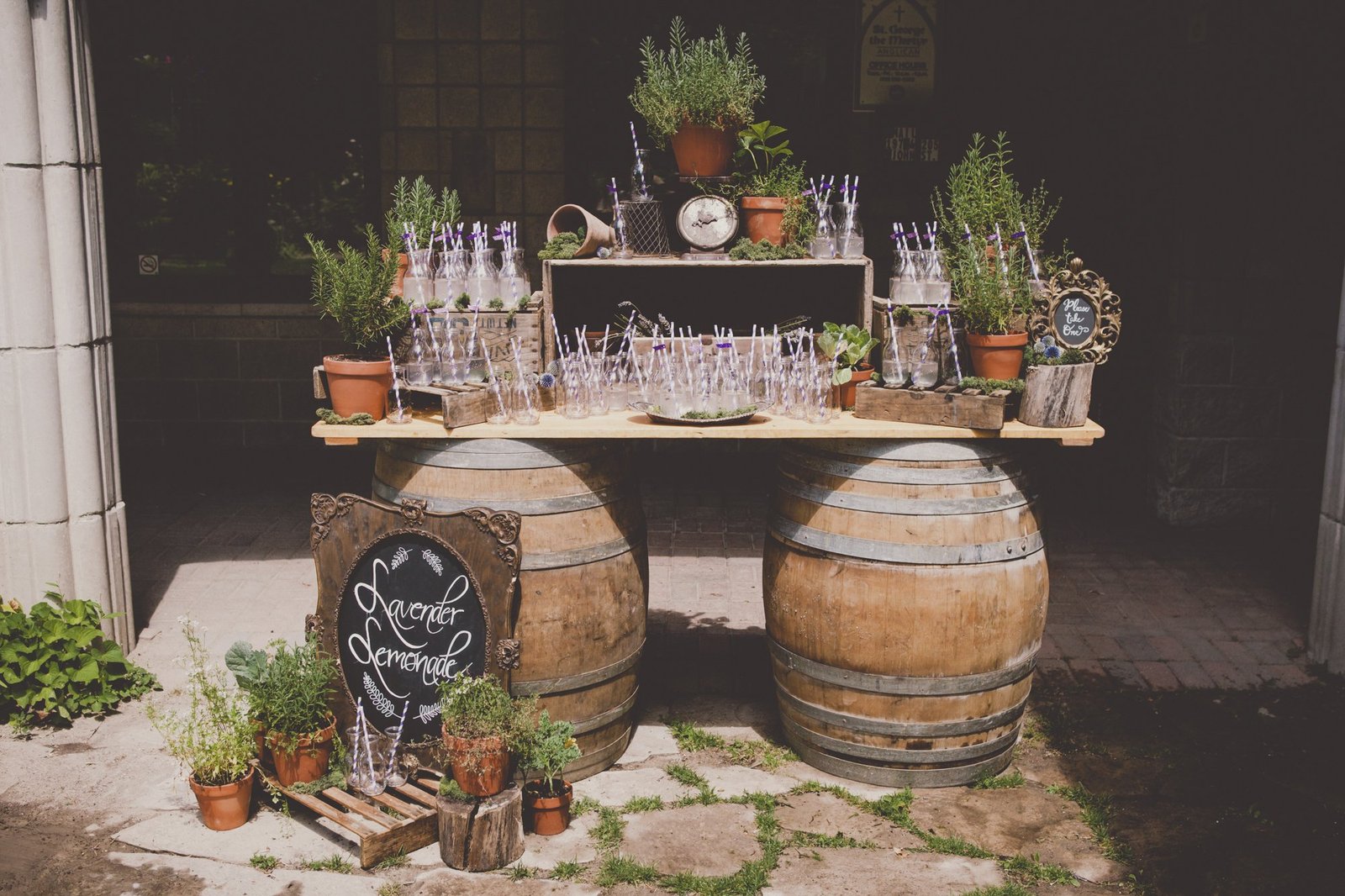 And what's a rustic wedding without some charming wooden decor? Whether it's unique looking branches, aged driftwood, or the always popular, wooden pallets…these items are essential. They're easy to find and generally inexpensive or sometimes even free (bonus!) and can be used a number of ways.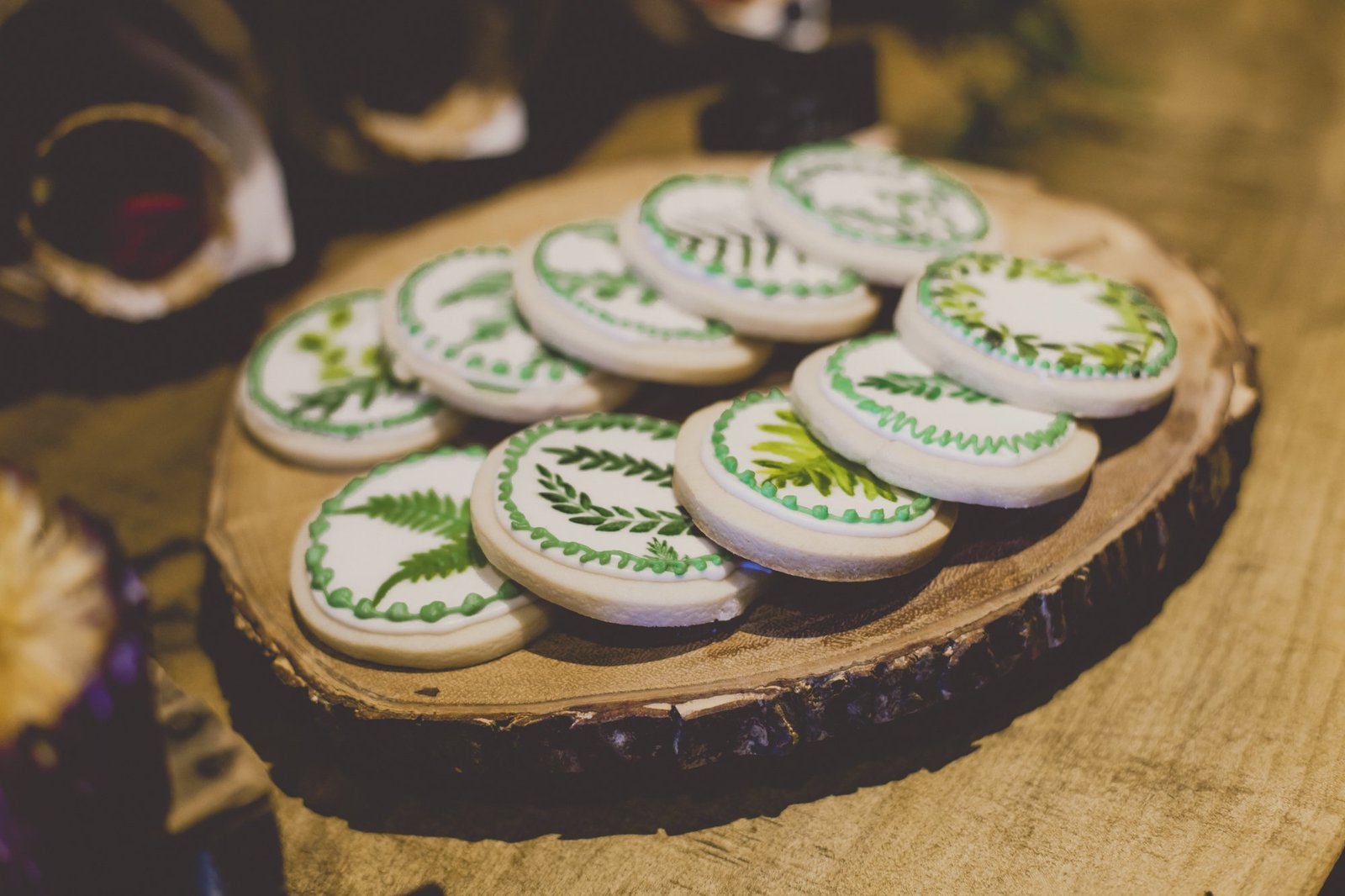 Wooden boxes can be stacked on a dessert table or drink station to add height and visual interest. They're great for painting signs, or used as a makeshift table top together with wooden barrels when putting together a dessert table or entrance table. Or, one of my personal favourites, and probably the most rustic of all…a plain and simple piece of driftwood. It can be used as an accent piece, to display candles, flowers or any other prop that fits your theme.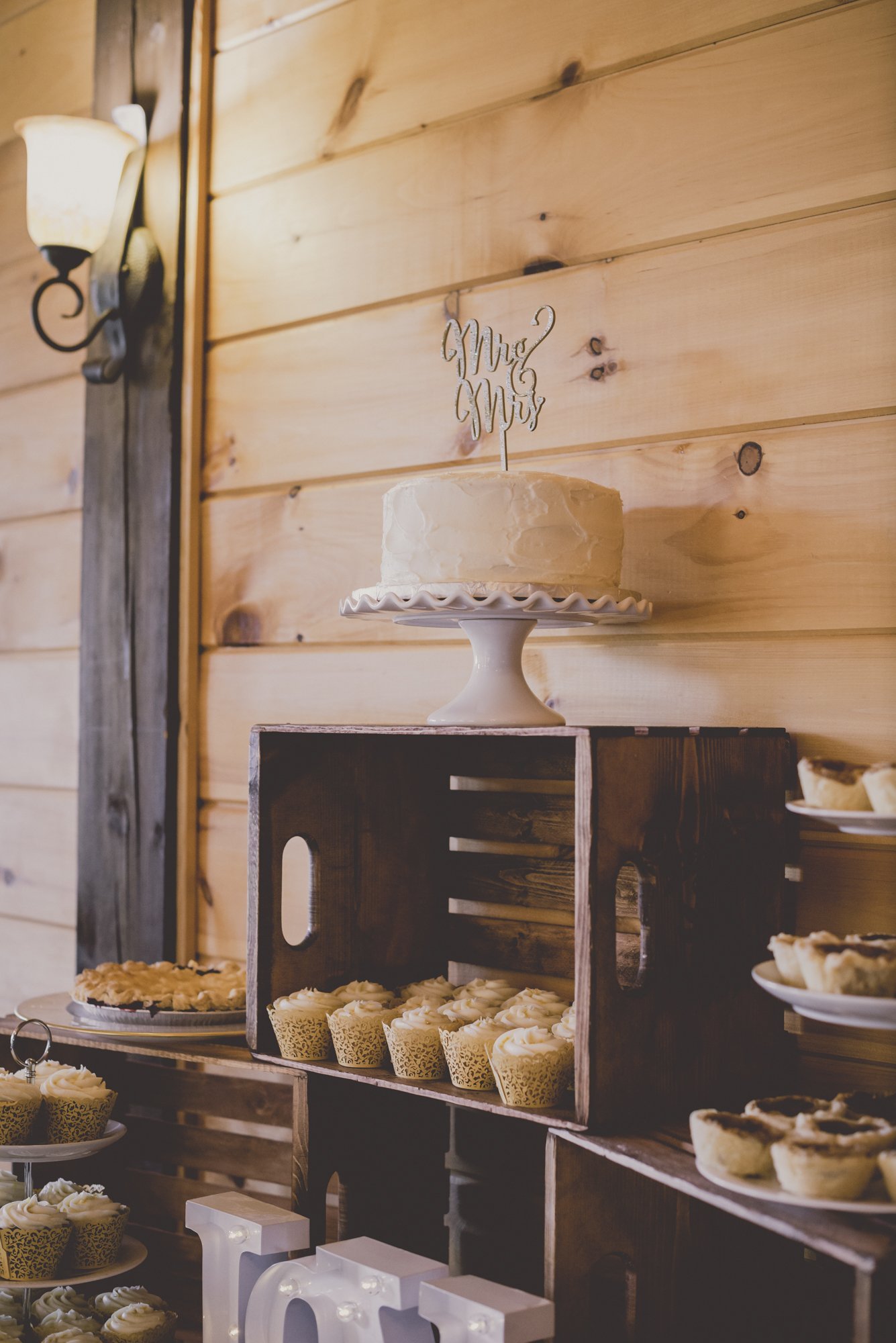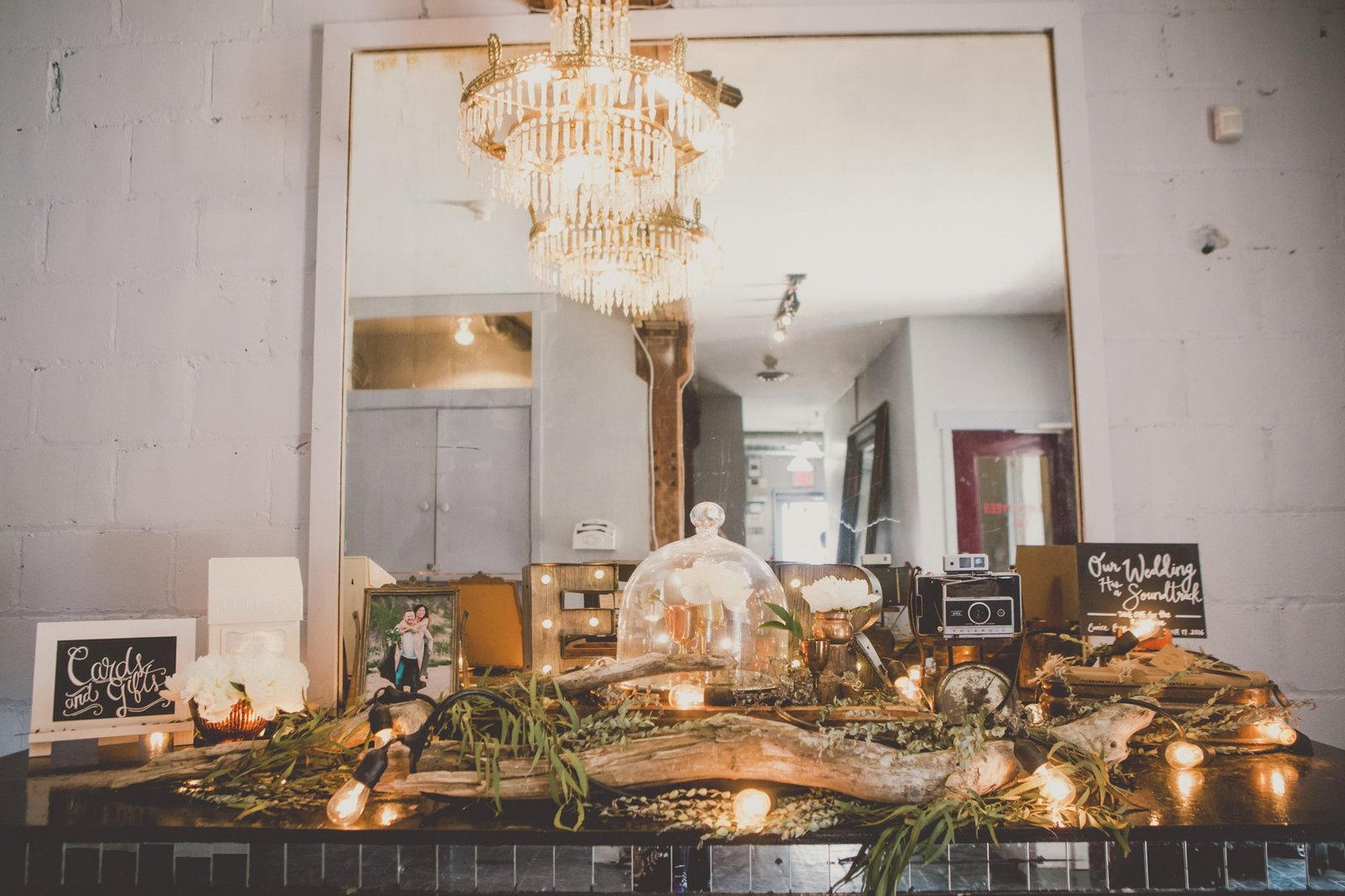 Can we talk about mason jars for a minute? Okay, besides being budget friendly and easy to find, they are also quite versatile. They can be dressed up with fabric or paint. Use them as a vase for flowers, which is probably the most obvious and expected use for them, but they also look really lovely as candle holders. Or, just use them as good old fashioned drinking glasses!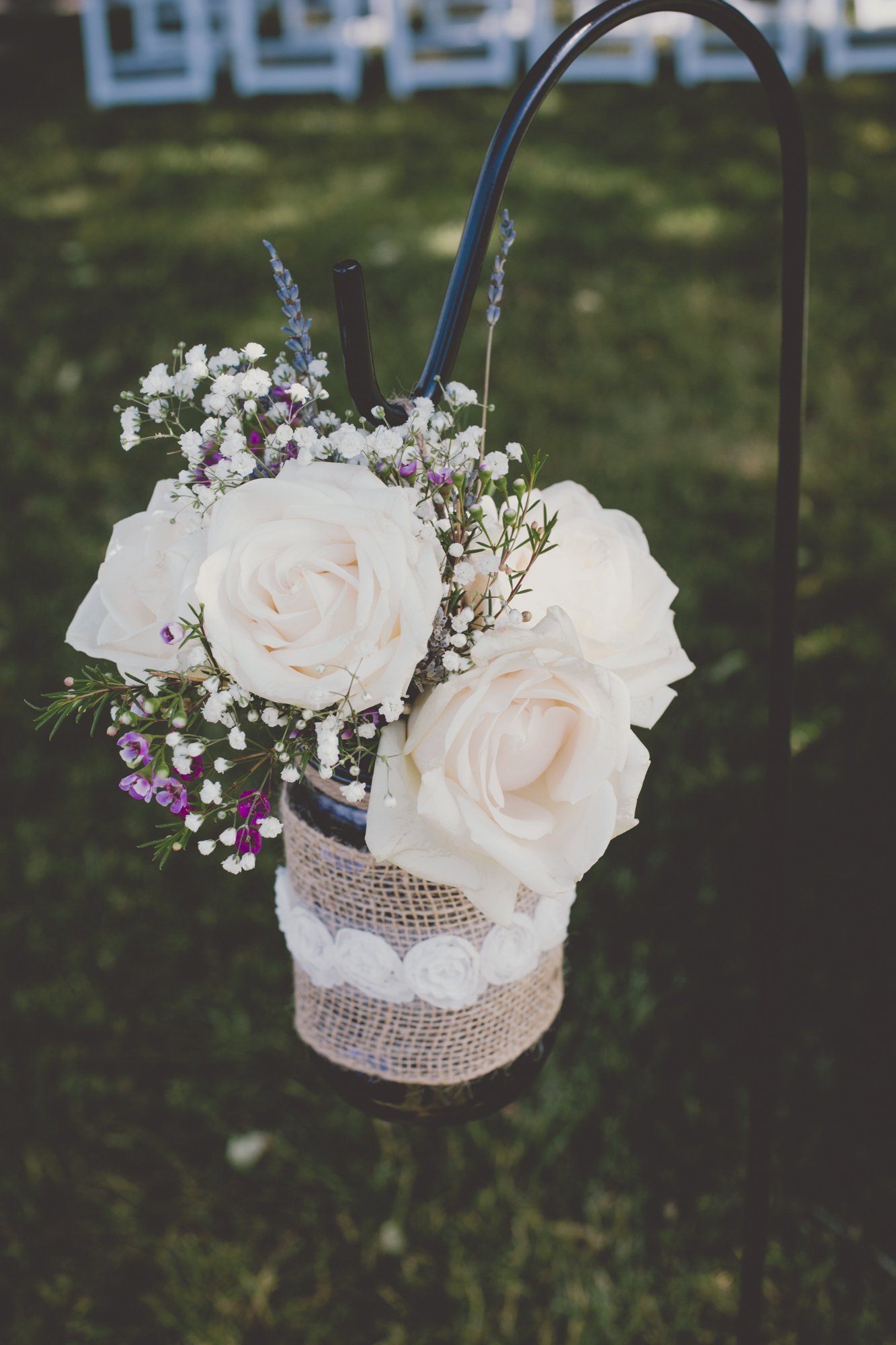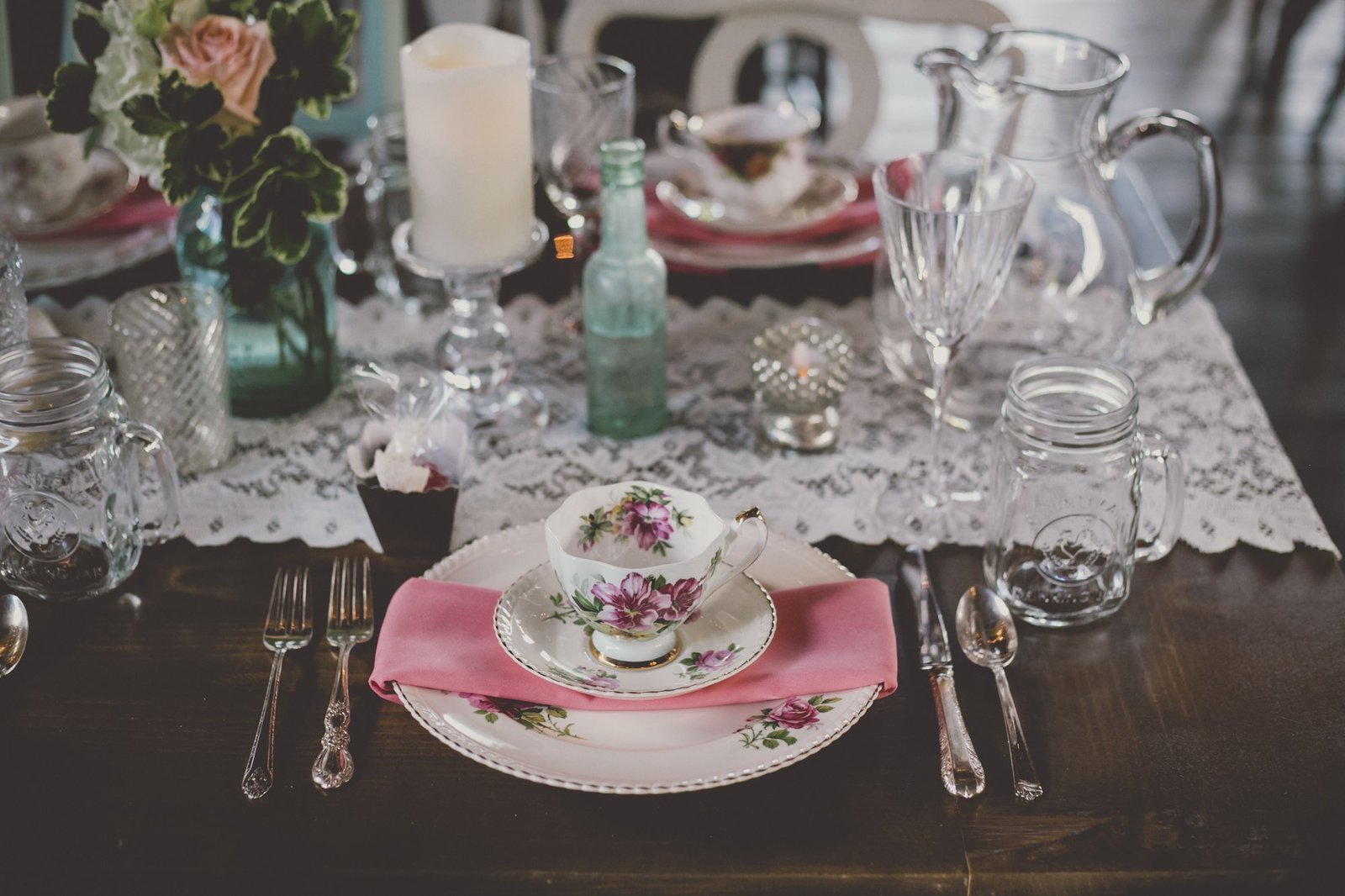 The ceremony is arguably the most memorable part of a wedding day, so naturally, you want your ceremony decor to be special and unforgettable. If you're exchanging vows outdoors, keep the decor simple and to a minimum. You want the beauty of your surroundings to take center stage.
If you're getting married on an actual farm, why not skip traditional chairs and use hay bales as your ceremony seating? Cover them with burlap or even a faux fur rug for a more chic look, and decorate the aisle with candles or flowers (or both)…so pretty!

And the finishing touch, don't forget to provide your guests with some outdoor wedding essentials, like bug spray or a blanket when the nighttime chill kicks in…oh, and a pair of flip flops so they can dance the night away in comfort! Trust me, your guests will thank you!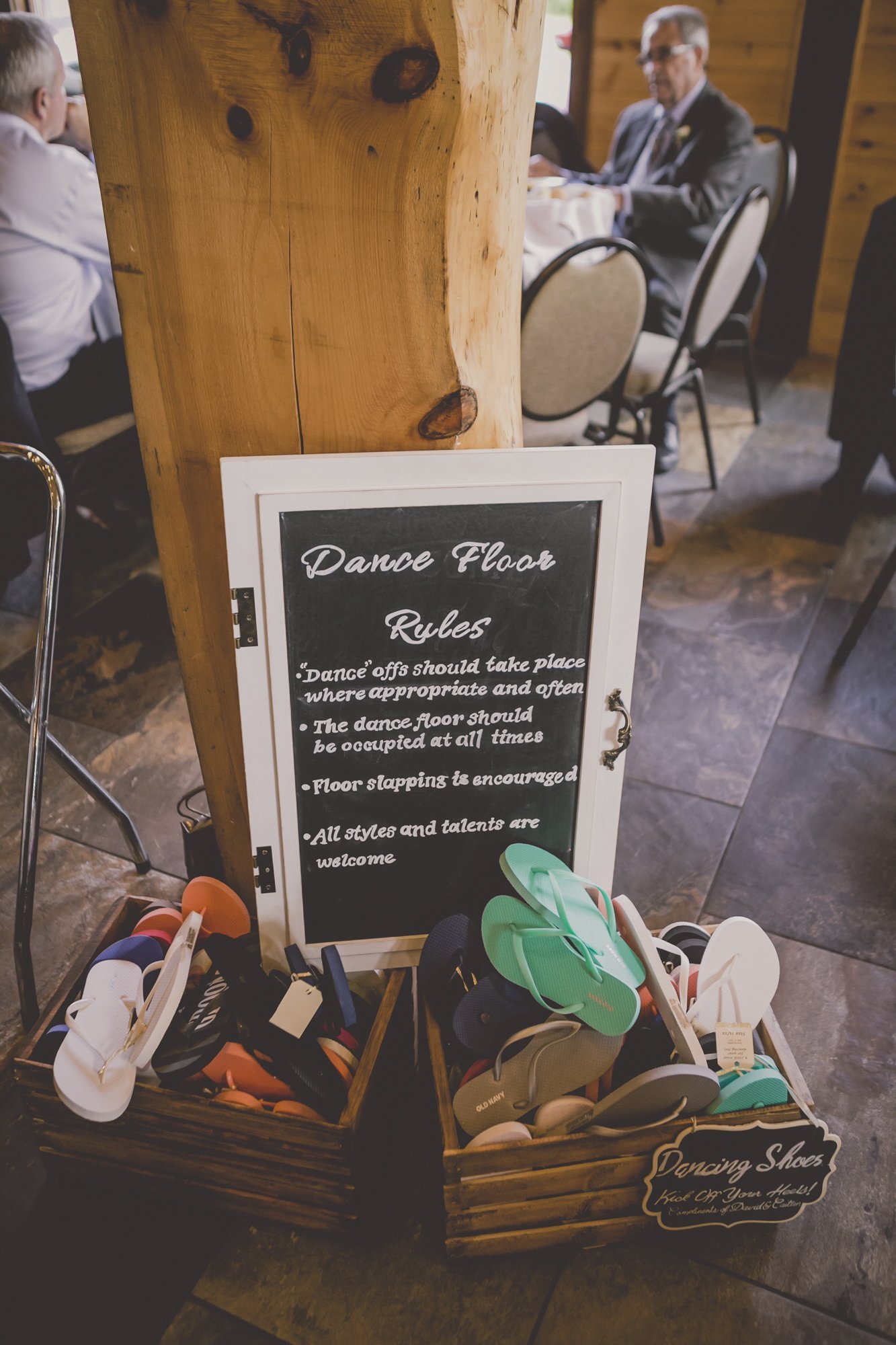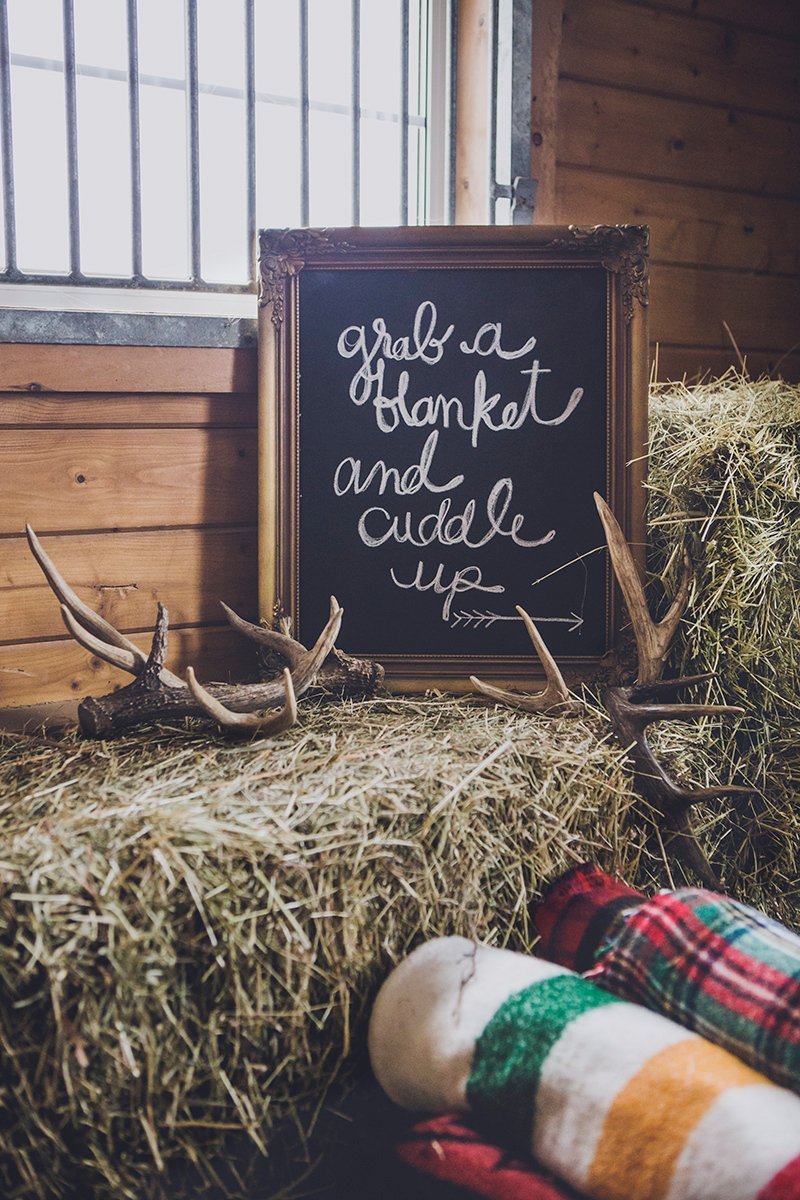 ————————————-VVVVVVVVVVVVVVVVVVVVVVVVVVVVVVVVVVVVVVV————————————-
photo credits: Olive Studio (first 8 images) // magnoliarouge.com // Olive Studio (next 19 images) // somethingturquoise.com // Olive Studio // deerpearlflowers.com // tulleandchantilly.com // Olive Studio (next 2 images) // deerpearlflowers.com // Olive Studio (next 5 images) // lisawola.blogspot.ca // weddingwire.com // Olive Studio (last 2 images)
~Marilyn