---
Sash & Bustle
December 28, 2017
Sash & Bustle is a bridal boutique owned by two sisters, Vanessa and Andrea, who had a childhood dream of owning and operating a retail store in Toronto. About four years ago, their dream became a reality. After co-owner Andrea graduated from university, she did some odd jobs working for designers and eventually applied for a stylist position at Sash & Bustle. She was unfamiliar with the bridal industry but fell head over heels for it pretty quickly. About a year into her employment, she got word that the business was up for sale. Andrea and her sister, Vanessa, quickly realized that maybe this was their time, their opportunity to make their big girl dreams a reality. The ball started to roll and they dived in heads first!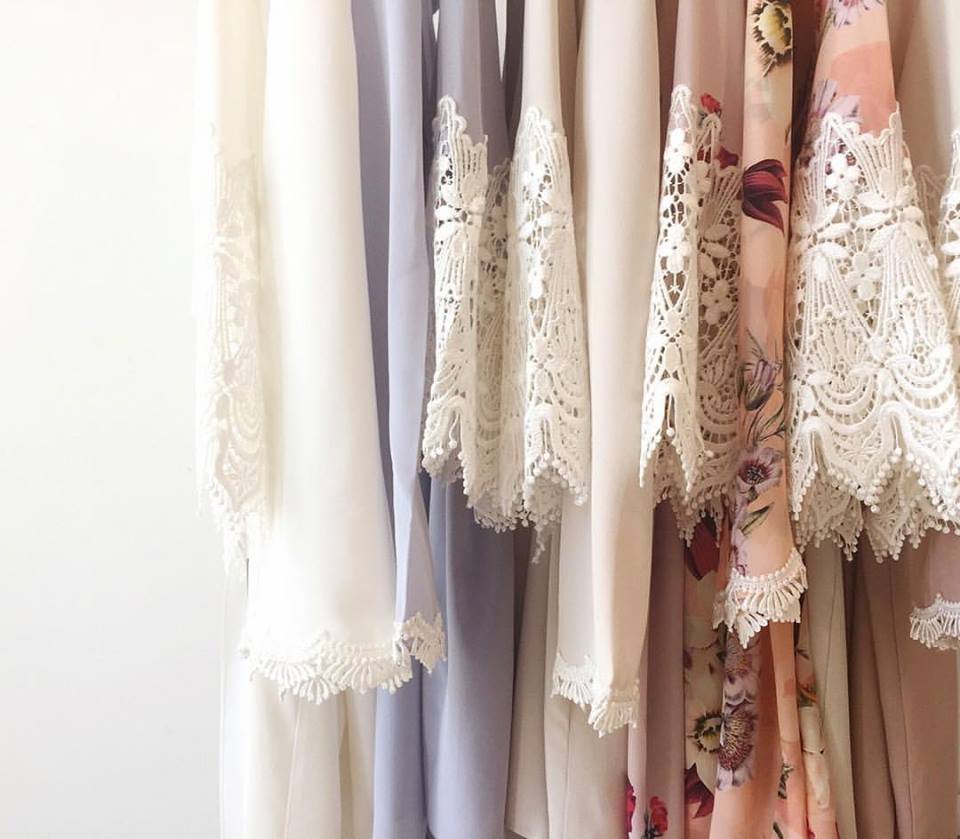 The options for wedding dress shopping in Toronto and the surrounding areas are endless. When asked what she thought sets Sash & Bustle apart from other bridal shops in the city, Andrea had this to say:
"Our goal is to create an intimate, personalized experience for each bride and bridal party. We specialize in more alternative bridal style and work hard at curating a small but well-versed collection. "

Majority of their designers are independent and exclusive to Sash & Bustle in Toronto, and in some cases, all of Canada! They have approximately 175 bridal gowns in the store at one time so brides won't get overwhelmed. You have time to browse, touch and pick out gowns for yourself to try on. Their friendly and knowledgeable stylists are always by the bride's side to ensure a successful and fun appointment. They also like to keep rules to a minimum, and they encourage people to take photos and videos, and visit as many times as needed!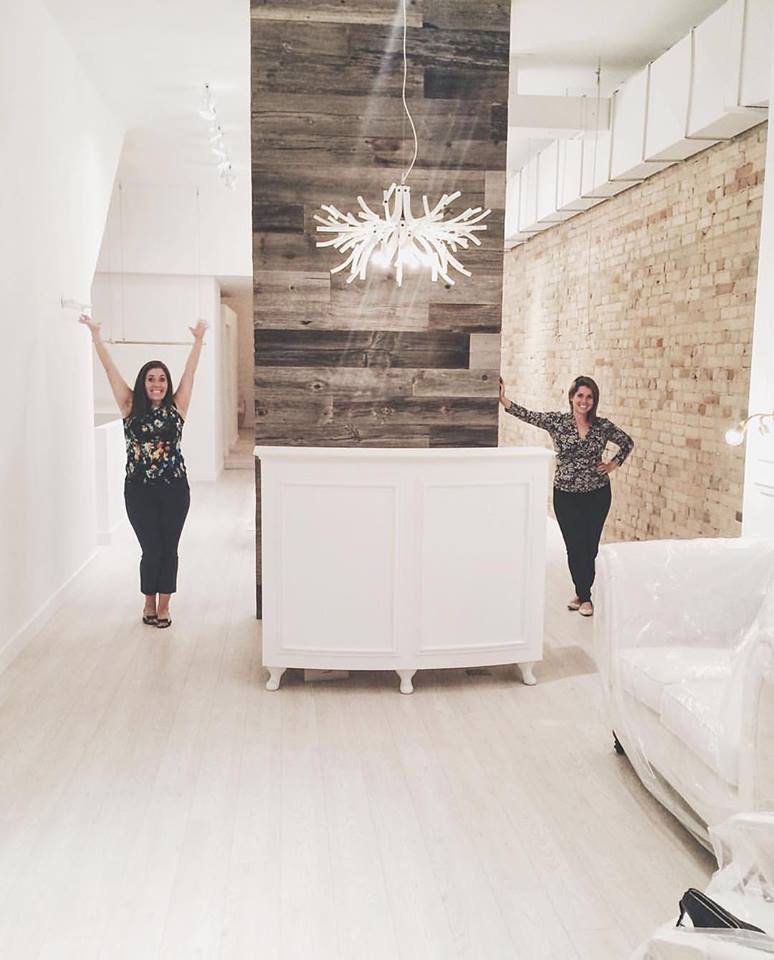 Andrea admits that Sash & Bustle doesn't actively try to advertise. Although they frequently host special events and trunk shows, and of course like many businesses nowadays, they have an active presence on social media…they believe their success comes mainly from word of mouth advertising. According to Andrea, their clients love to share their stories about their experiences while shopping at Sash & Bustle, and often bring back their sisters and friends!

This past year, the Sash & Bustle bride was all about simple, chic gowns with a statuesque and feminine silhouette. As Andrea pointed out, simple gowns let the natural beauty of the bride shine through and there are so many options to style and personalize the look.
"I personally love airy, flowy, dramatic ball gowns. They can be so whimsical and I just love glamour done in a modern and minimalistic way. We find that natural waist, A-line dresses are universally flattering."
Andrea and Vanessa have always had entrepreneurial spirits. As little girls they would talk, dream and draw up their ideas for a business and it always involved fashion and retail. Their grandparents are immigrants from Macedonia and moved to Canada in the 1950's. Andrea shares that they worked hard their whole lives, building their own business and empire and have always been their inspiration and were the ones that pushed the sisters to follow their dreams.
"They would say 'well, if you don't do it, you'll never know if it will be successful. And if its not successful, then that's too bad. You'll find something else.' "
I'm always curious to learn about what people would do if money were no object so when asked about her bucket list, Andrea shared,
"After seeing Truvelle Bridal's photo shoot adventures in Turkey, we all want to go to Turkey to experience the Hot Air balloon festival. We go on walks down by the beach with our dogs every morning and we are always admiring the beautiful sailboats. To own a sailboat and casually sail Lake Ontario be so luxurious and amazing. And we would love to go to Barcelona bridal fashion week, too!"
Continued success to you, Andrea, and your sister Vanessa, and we hope that the next time Olive Studio interviews you, it will be on your beautiful sailboat and you'll be sharing stories of your experiences at the Hot Air Balloon Festival in Turkey and bridal fashion week in Barcelona!!
~Marilyn
————————————-VVVVVVVVVVVVVVVVVVVVVVVVVVVVVVVVVVVVVVV————————————-
photo credits: all photos courtesy of Sash & Bustle // facebook + instagram: @sashandbustle