---
style her pretty
March 25, 2014
Last spring I had the honour of shooting a vintage floral inspired bridal creative with a fantastic team of women: Boriana, the makeup and hair artist, Coneli the stylist, and the angelic beauties, Jelena and Celeste. Our inspiration came from two fabric panels hand-painted with Boriana's mothers handy work.
The gorgeous floral design was made up of pinks, yellows, purples and greens and perfectly set the spring tone. We chose dresses that had a whimsical and vintage air with textured details and soft off whites and pinks. Bright coloured floral inspired heels were paired with each look for a more edgy and artsy twist.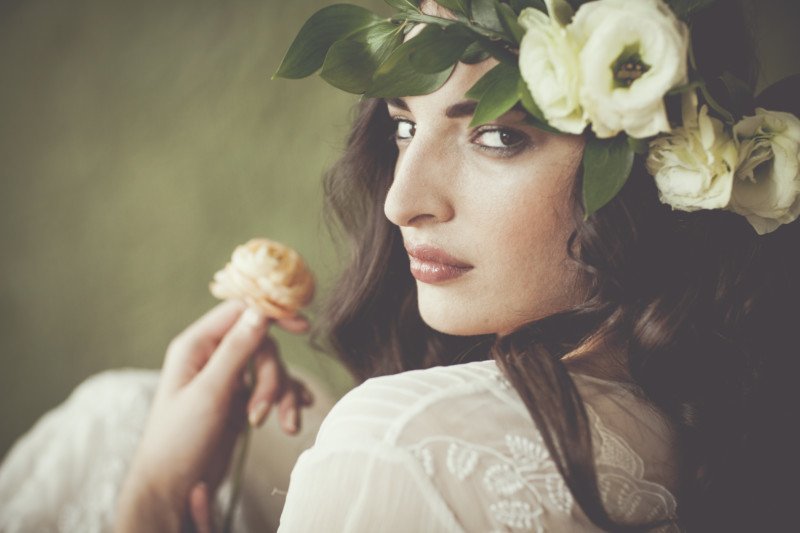 Pink Twig beautifully crafted floral crowns for the occasion and let us use their incredibly life-like cherry blossom branches as accents for the set. Jill from Head Mistress loaned us some fabulous hand-crafted head pieces that helped define today's modern bride.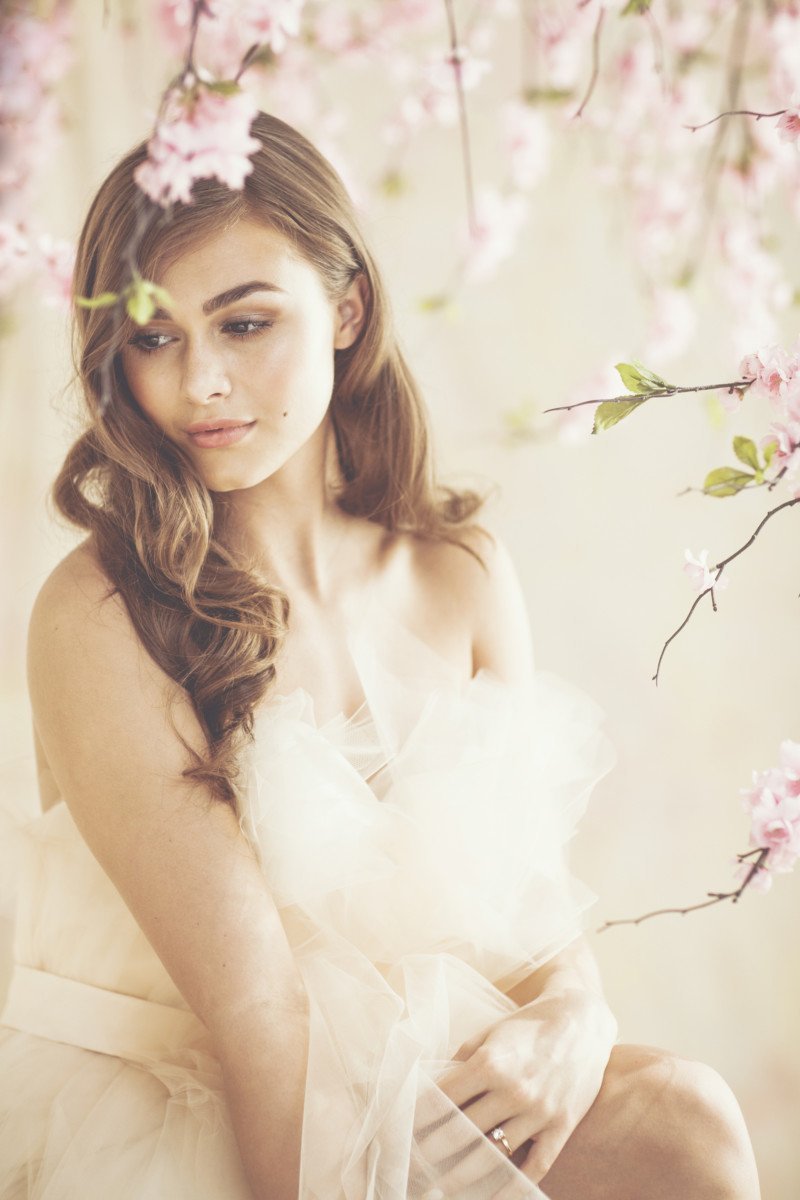 Boriana kept the make-up clean and fresh with emphasis on the skin, lips and eyebrows. Long loose curls and boho braids completed the look with a no-fuss yet elegant look.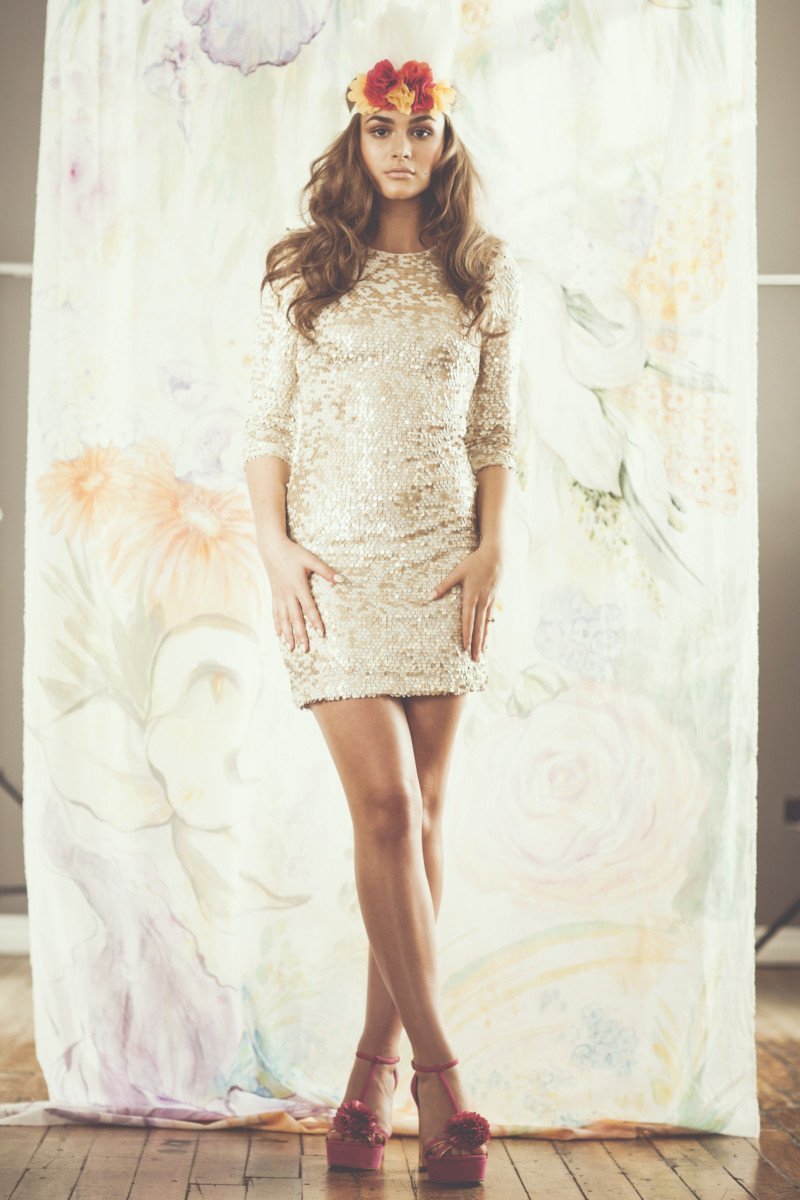 The spring inspired shoot encapsulated the essence of what every woman craves after a long Canadian winter….That craving is colour, girlie hair pieces, beautiful flowers and layers of texture of silk and lace.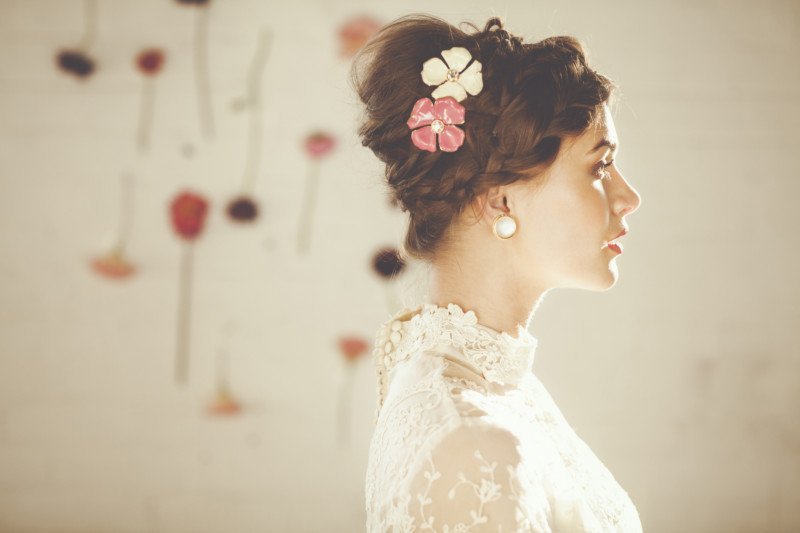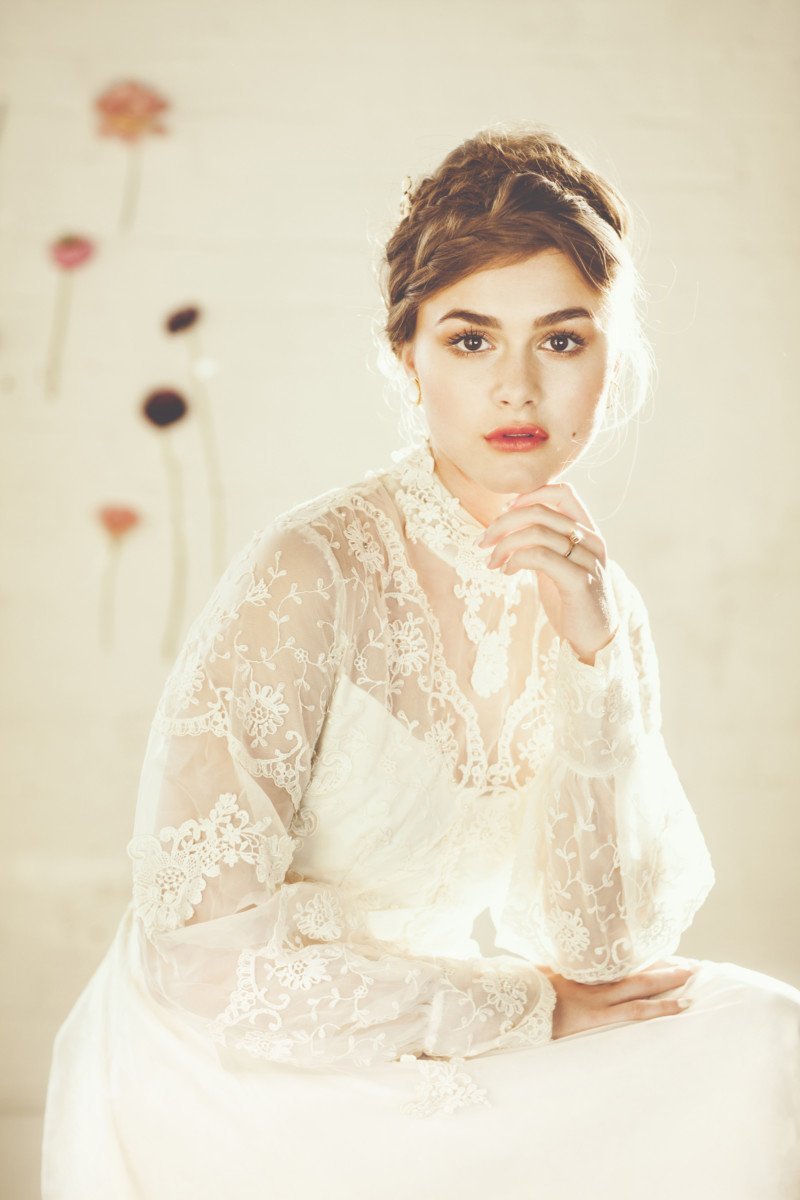 Spring feels so close to the touch with each new sun-shining day. This shoot pulls us out of our Uggs and into the nail salon for a fresh coat of pink on the toes. Oh happy days!

xx- april
————————————-VVVVVVVVVVVVVVVVVVVVVVVVVVVVVVVVVVVVVVV————————————-
photography: Olive Studio // hair + makeup: Boriana Karan // styling: Coneli Camayang // models: Lang Models // flowers: Pink Twig // hair pieces: Head Mistress // some dresses provided by: Sash and Bustle // prop rentals: Hazlitt Vintage Rentals