---
peter rabbit tea
March 21, 2017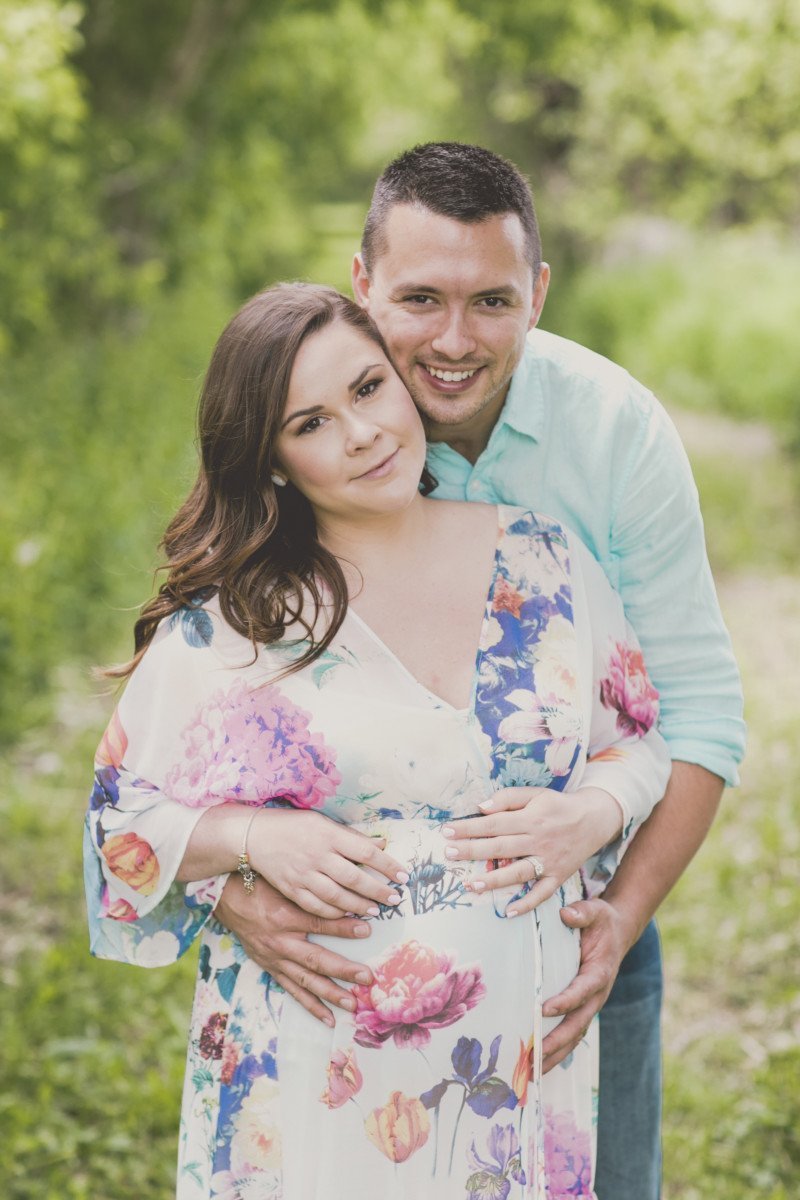 Brittney and Matthew's baby shower was absolutely stunning. Lesley Lebel, Brittney's mother hosted the shower at her family farm with a Peter Rabbit tea theme.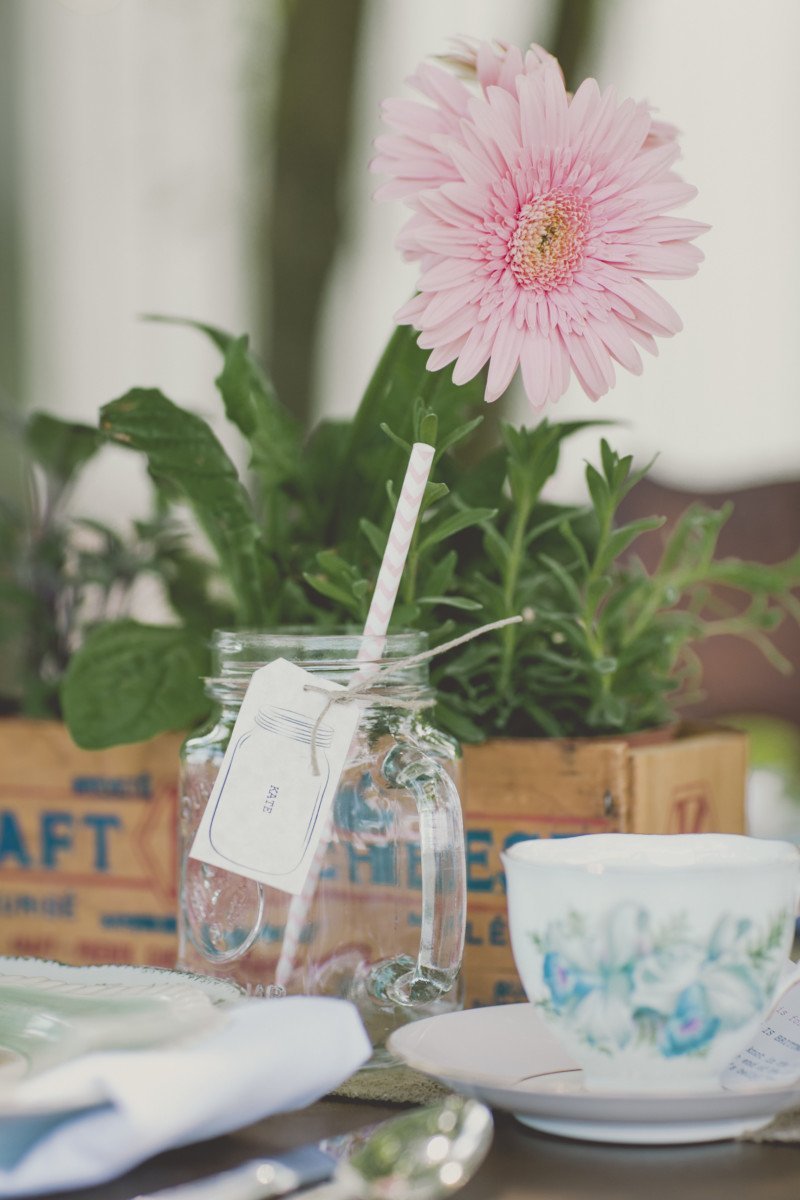 A pair of vintage doors act as a focal point in the shaded grass area, where harvest tables and an eclectic mix of antique chairs are set up for baby shower lunch. A "B" and "M" are adhered to the doors and covered in a lush moss.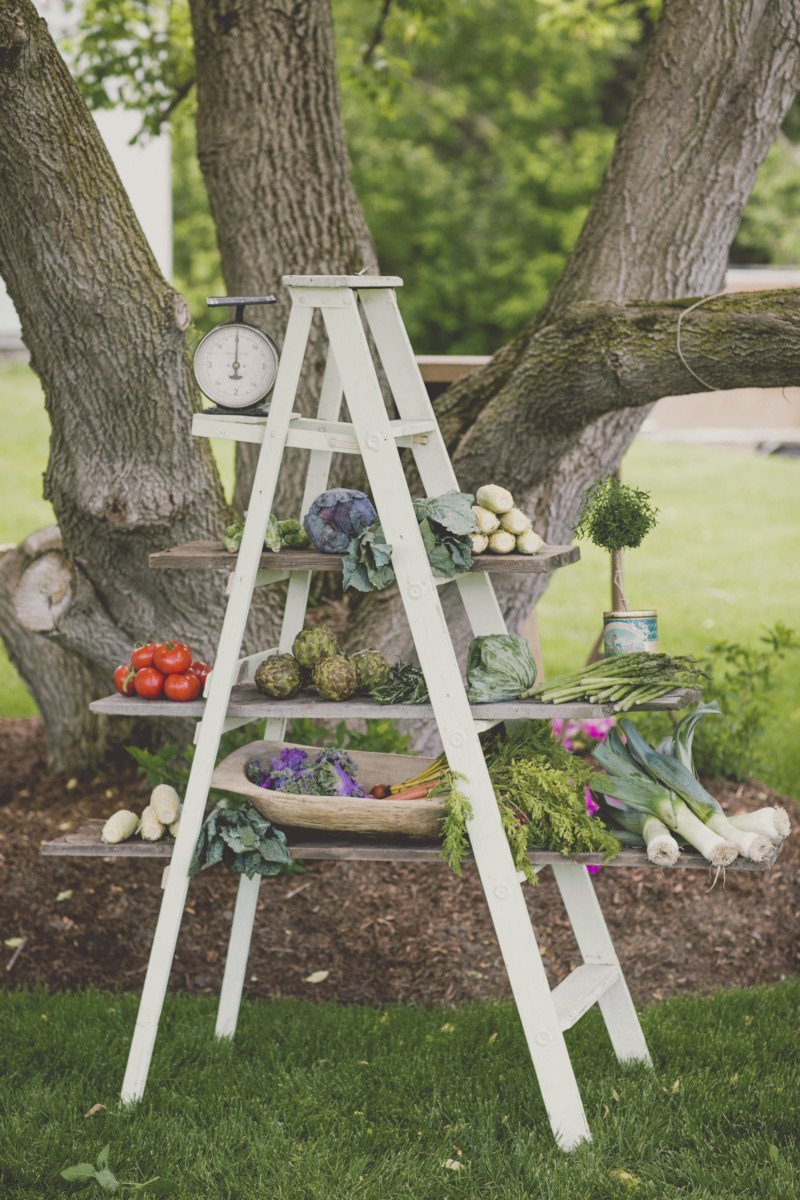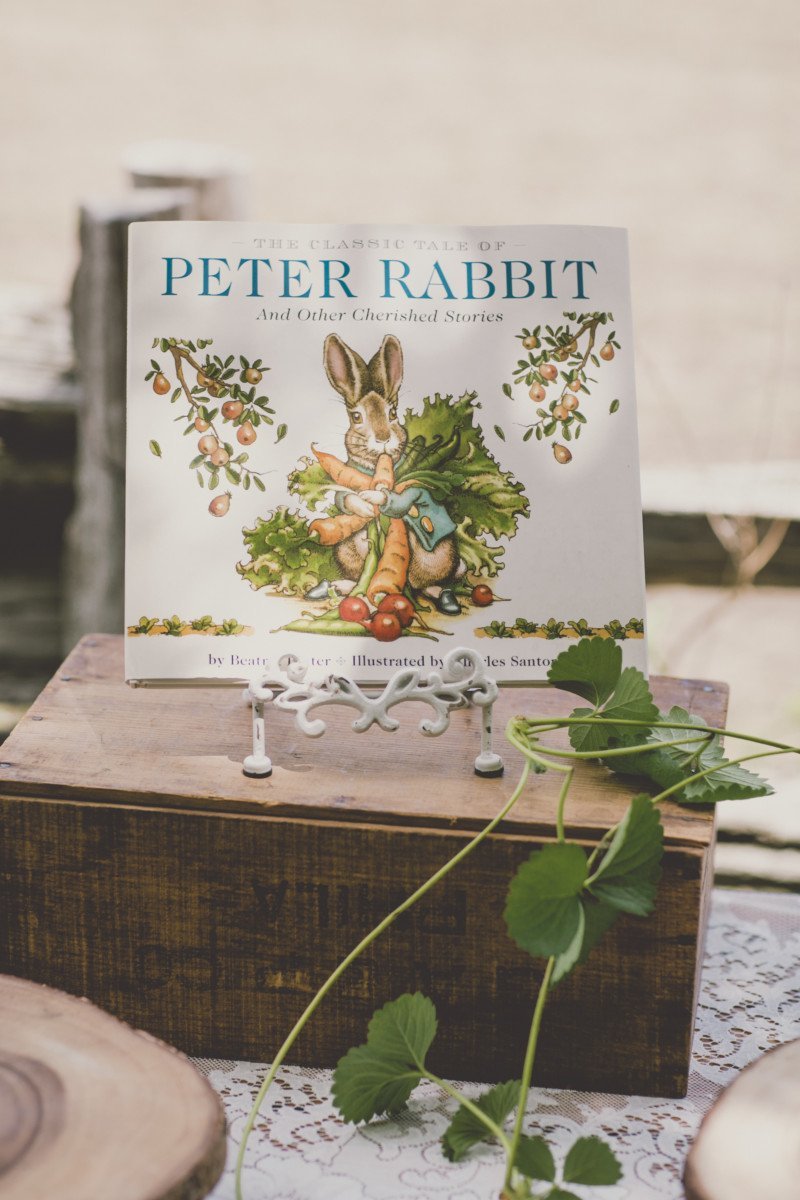 A ladder shelf displays delicious garden vegetables as you enter into the shaded reception area and a Peter Rabbit story book greets everyone at the entryway.
A barn wood sign with painted writing adds to the charm and authenticity of the Peter Rabbit garden theme.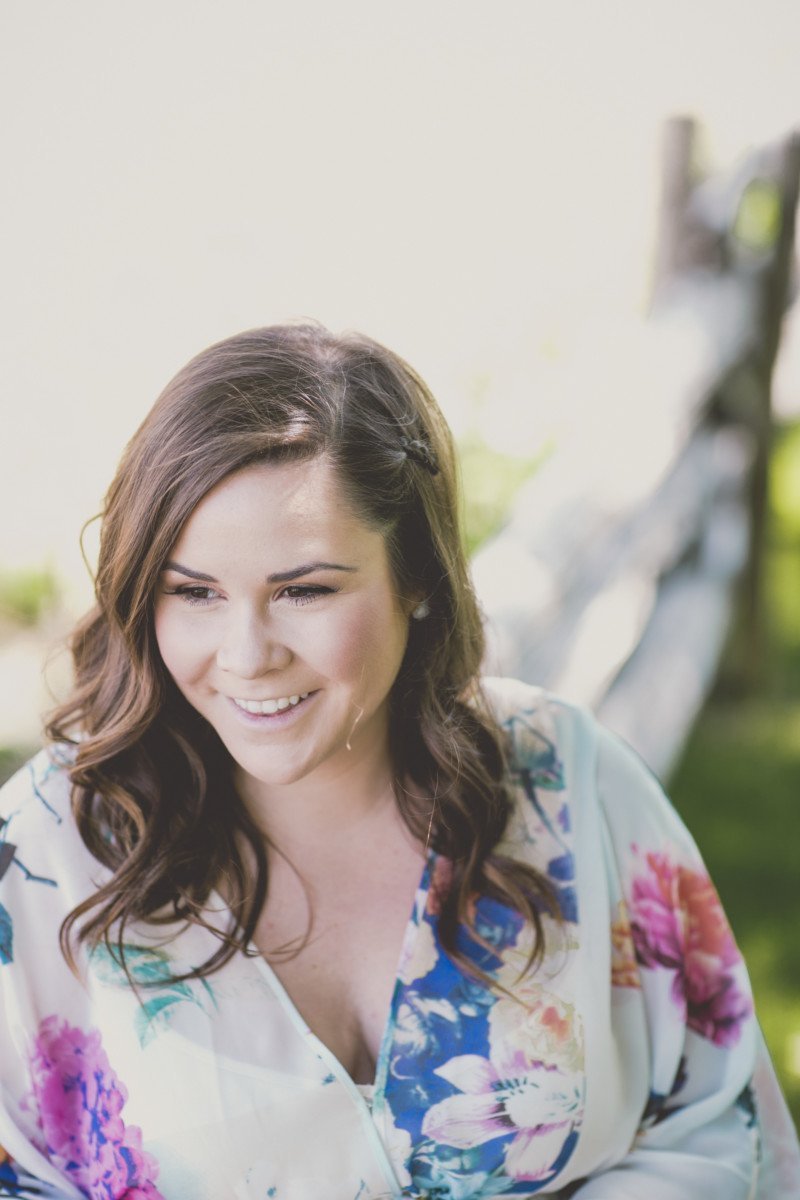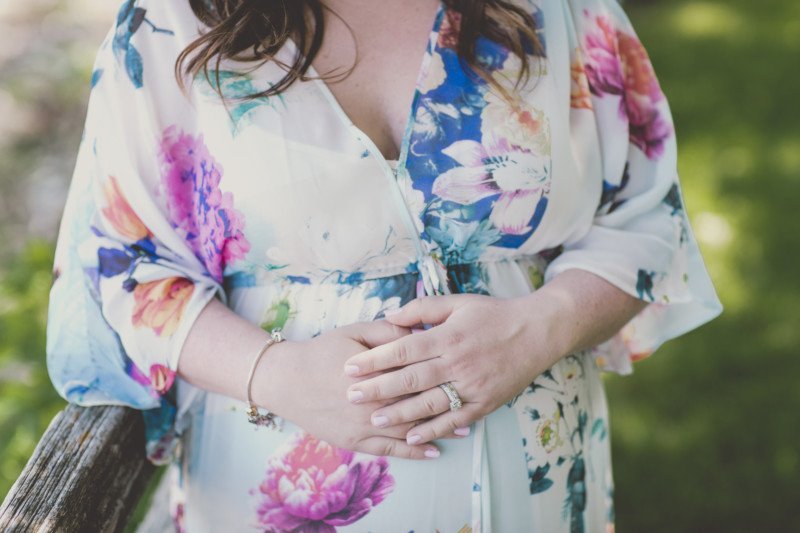 The family make this shower a unisex event, involving fun games for everyone. This modern touch makes each member of the expecting parents feel special.
A "pin the sperm on the egg" game is a hit!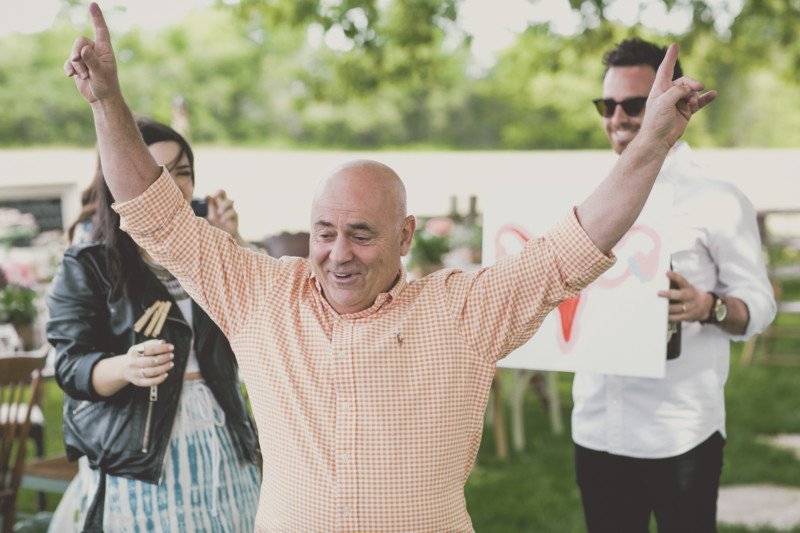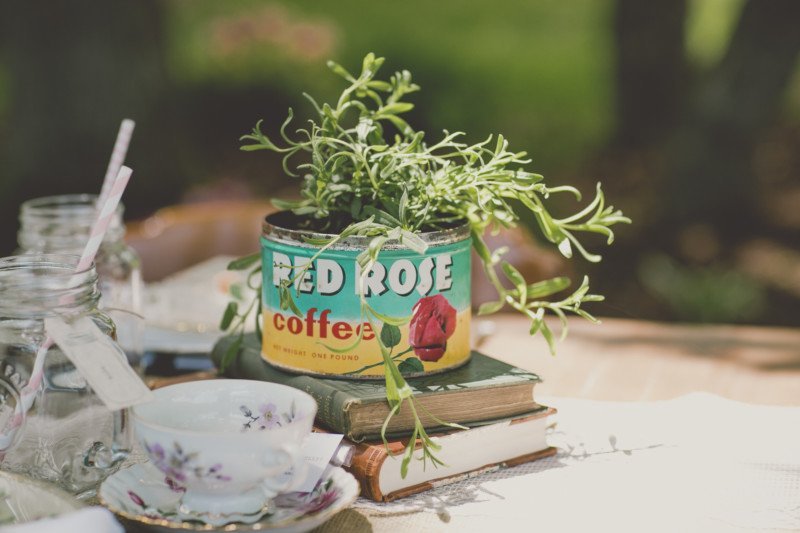 Vintage tins are adorned with lovely scented herbs and displayed on the harvest tables. What an inexpensive and pretty way to brighten up a table.
The clothes pin game is a true staple, and both men and women were happy to be involved while mingling.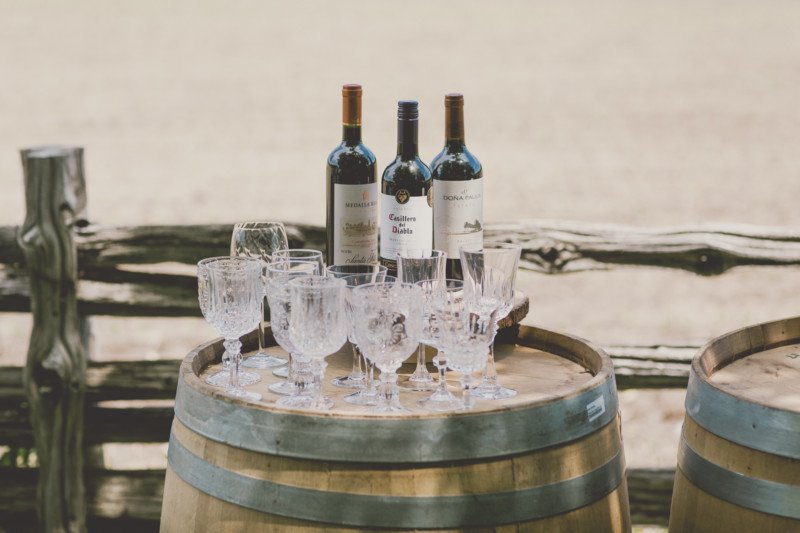 Wine barrels hosted as the wine bar, and a vintage bathtub as a beer bar.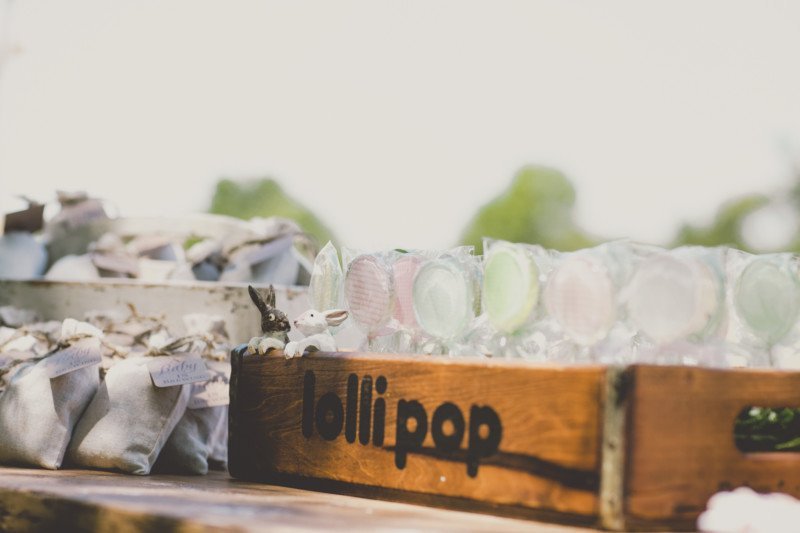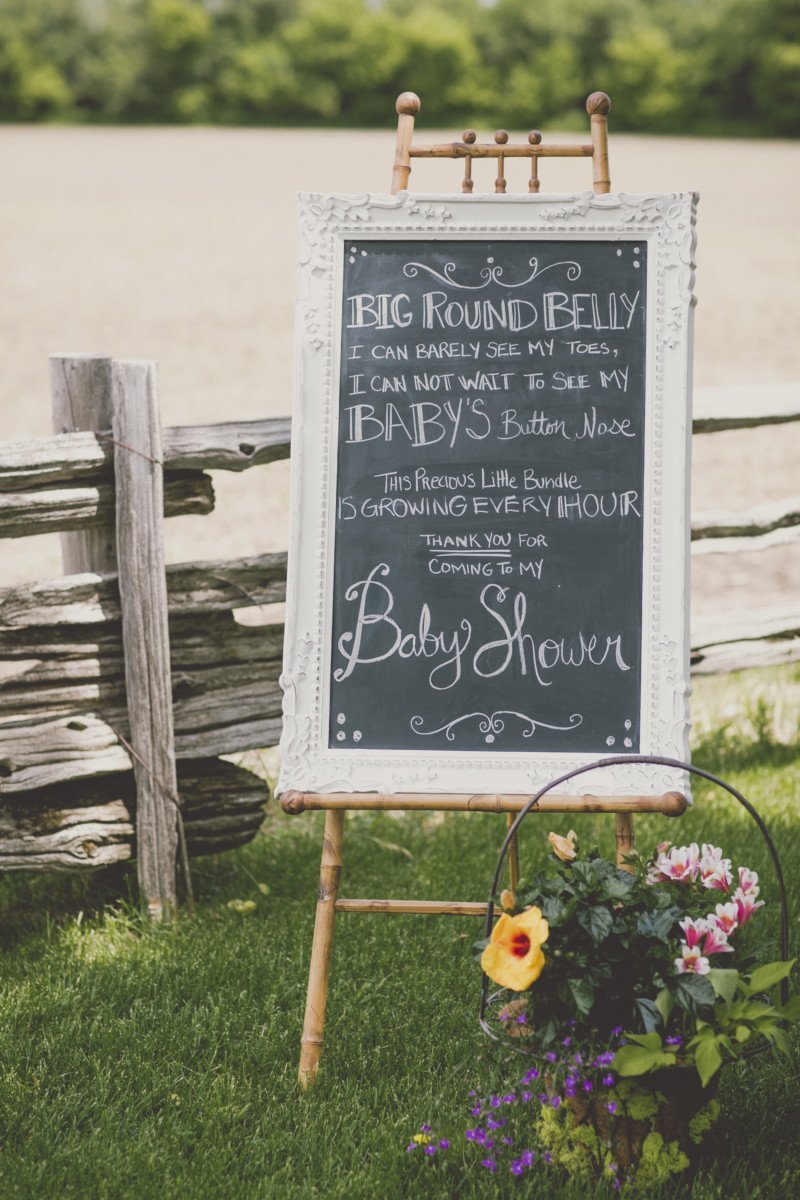 Chalkboard signs outlined the instructions for games which were played during the afternoon.
Each guest received a sugar cookie adorned with a cute veggie out of sugar.
Blackberry and Sage water looked simple and gorgeous at the entryway. Each mini bottle had a cute little name tag attached at the neck.
A quick voting game on whether they thought the baby was going to be a boy or girl.
I love this idea for veggies and dip! Each portion was served in a mini terra-cotta pot with veggie seasoning to add to the dip and some mini pickles. Each item was then placed in a strawberry box!
Lawn games adorned the lawn, making guests feel welcomed and at ease.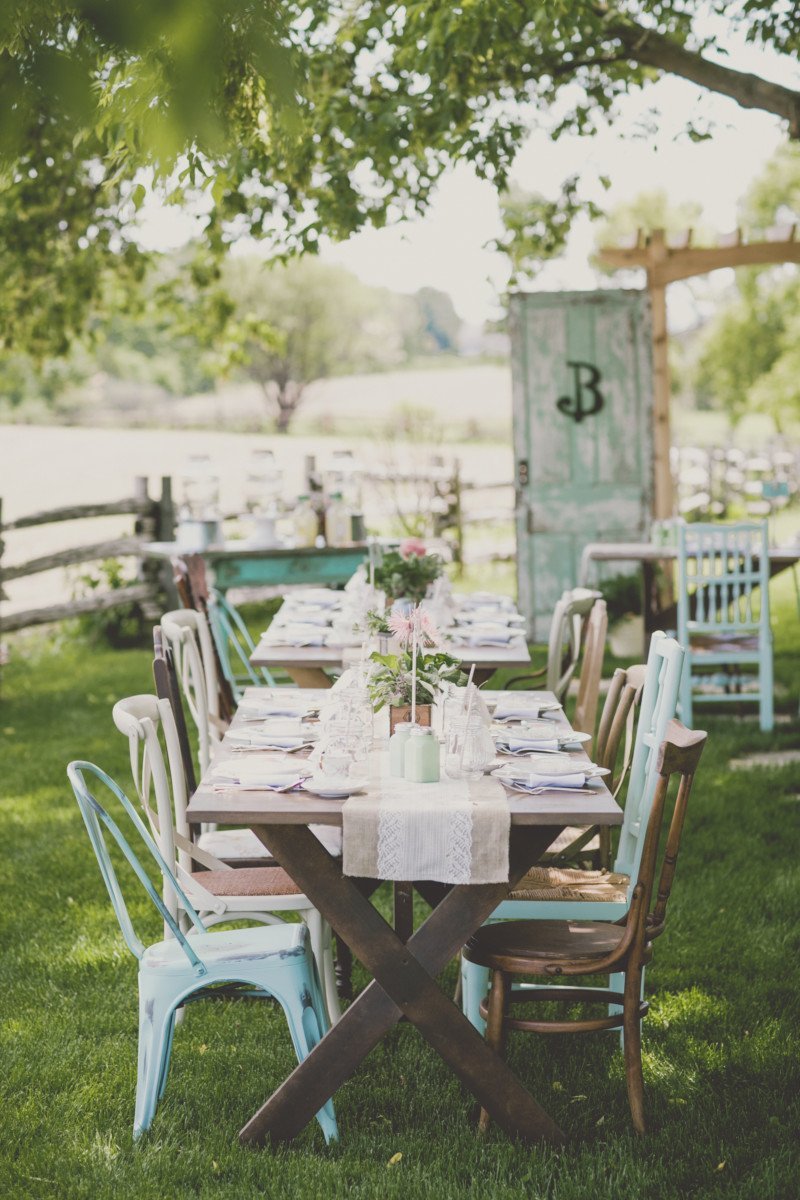 A fun game for the men at the party; the balloon belly game! Each person puts a balloon under their shirt and charges at the opponent to try and be the first to pop the others belly! The guys loved it!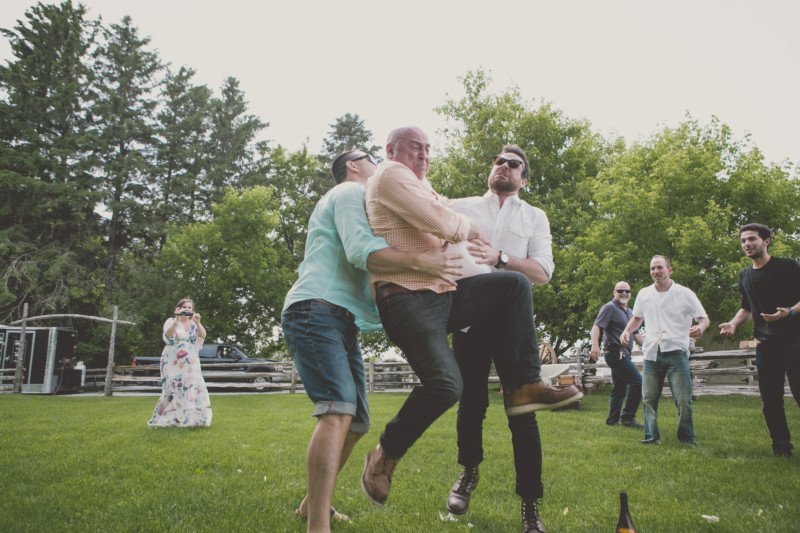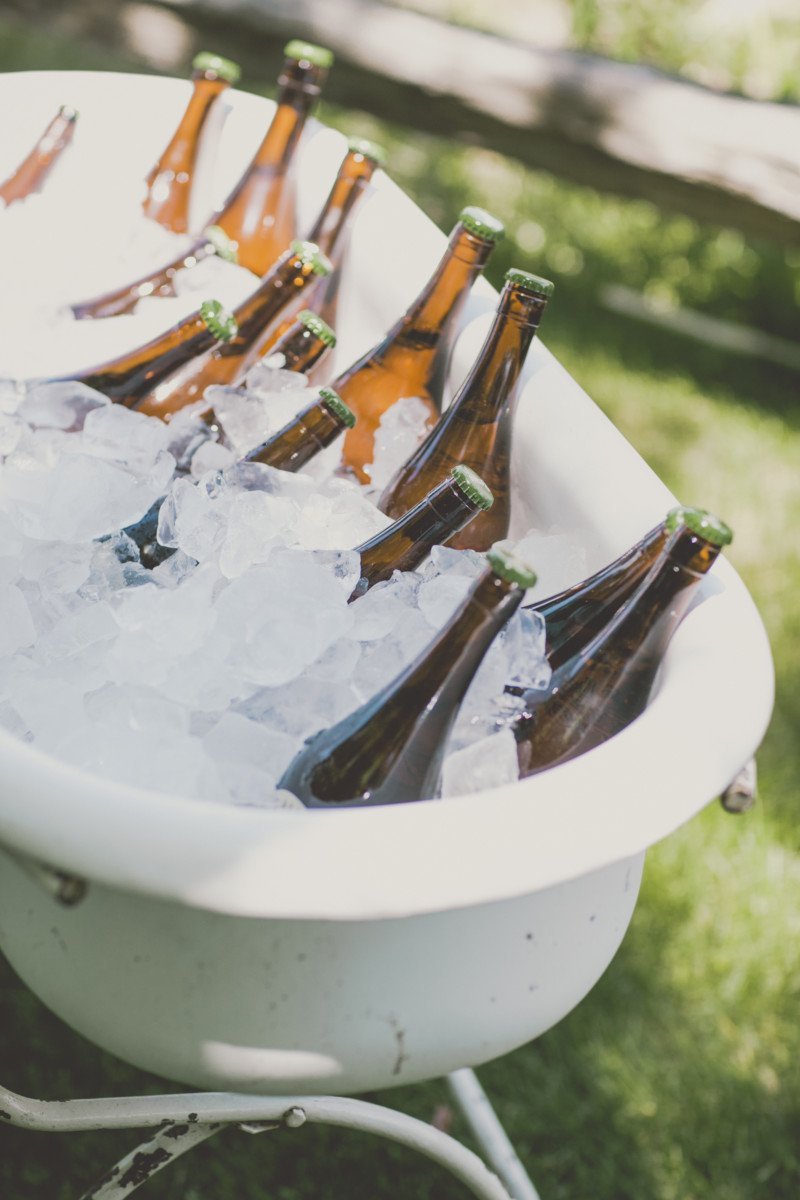 Baby onesies hung on a line, representing each month up to 1 year.
A dessert station of pies and lollipops were displayed on this table.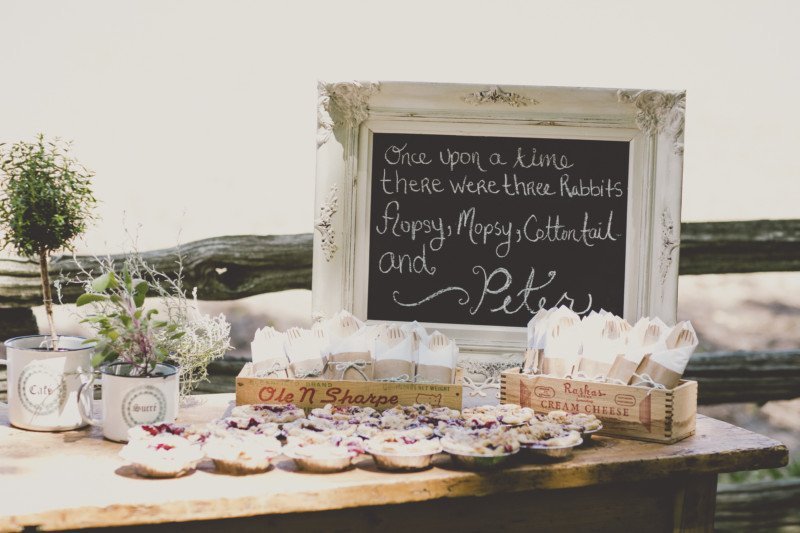 A gorgeous Peter Rabbit cake by Nadia and Co. was the dessert focal point here. The hand painted cake was a true attraction!
Carrot cake cupcakes added to the theme.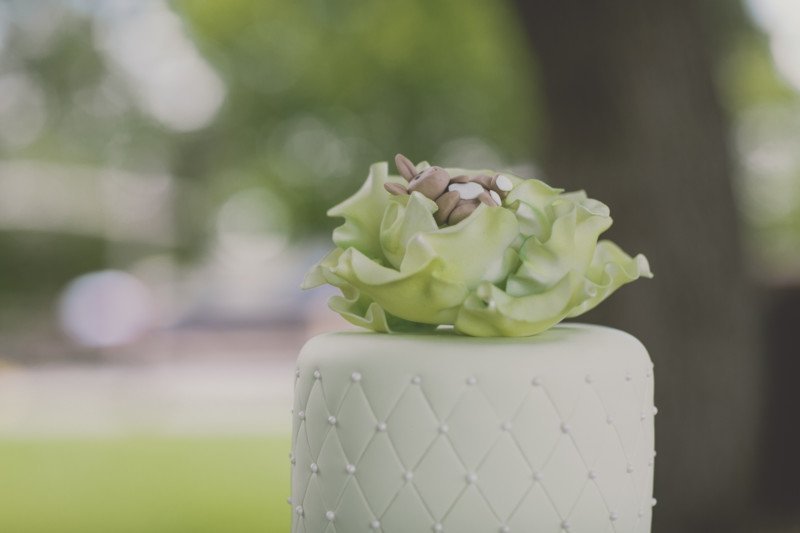 A top the cake, was a romaine lettuce with Peter the rabbit laying on the top!
A party couldn't be complete without some gold foil macarons!
Some special cupcakes with 3-d characters were displayed on some of the pretty cupcakes. They were too pretty to eat!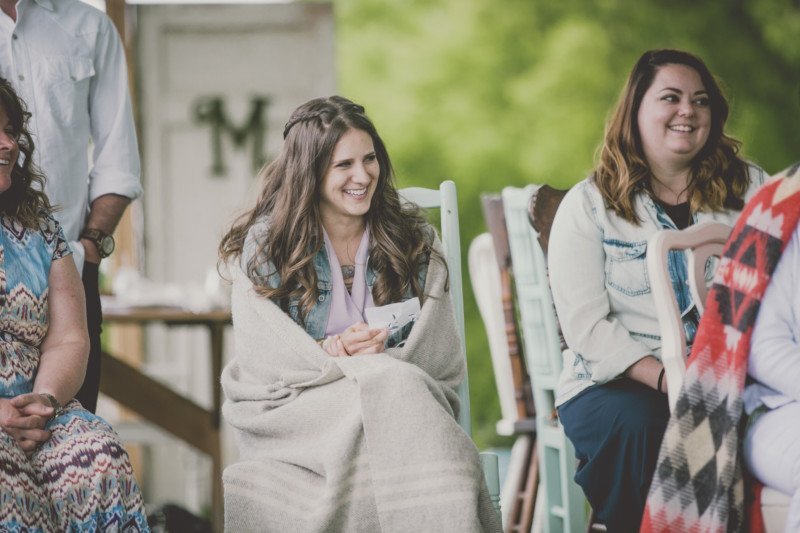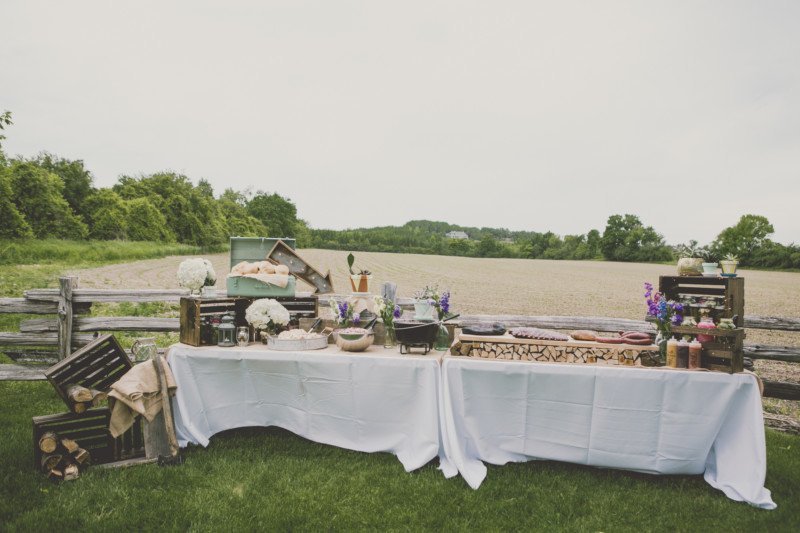 A bbq feast was set up for guests to help themselves. This bbq food truck cooked everything on site and set up, designing their vintage theme to fit in with the theme of the party.
Texas style bbq looked and tasted just amazing!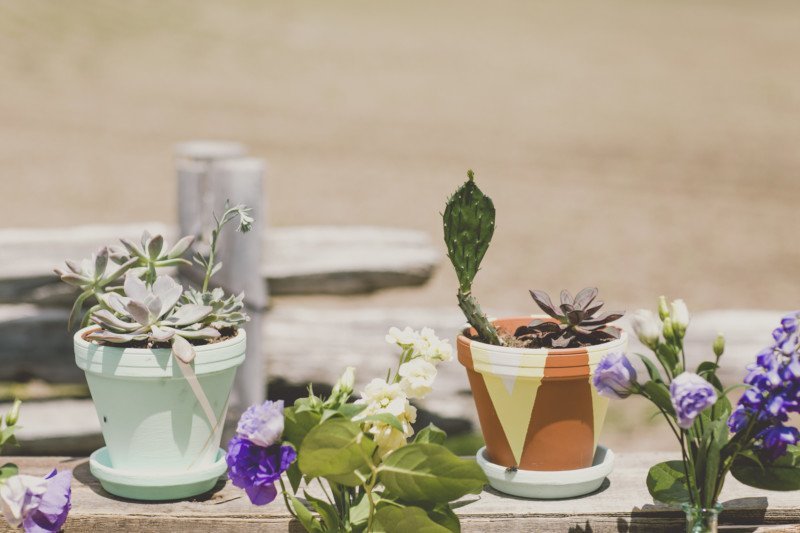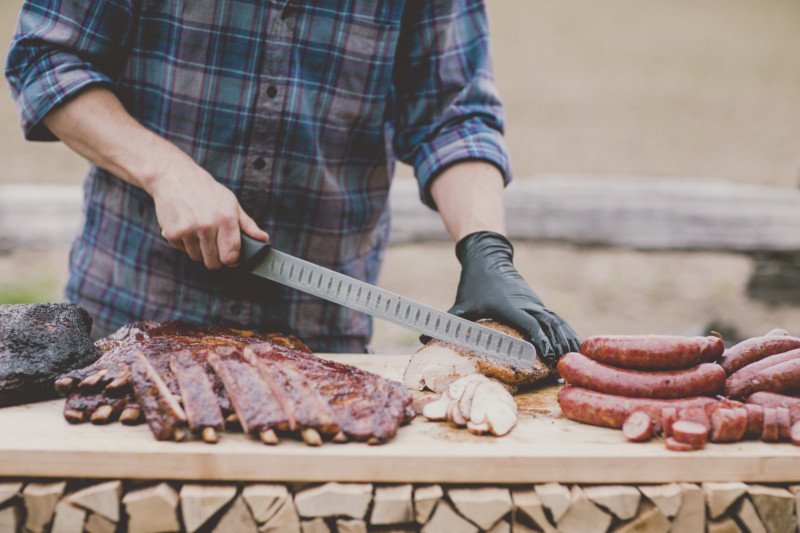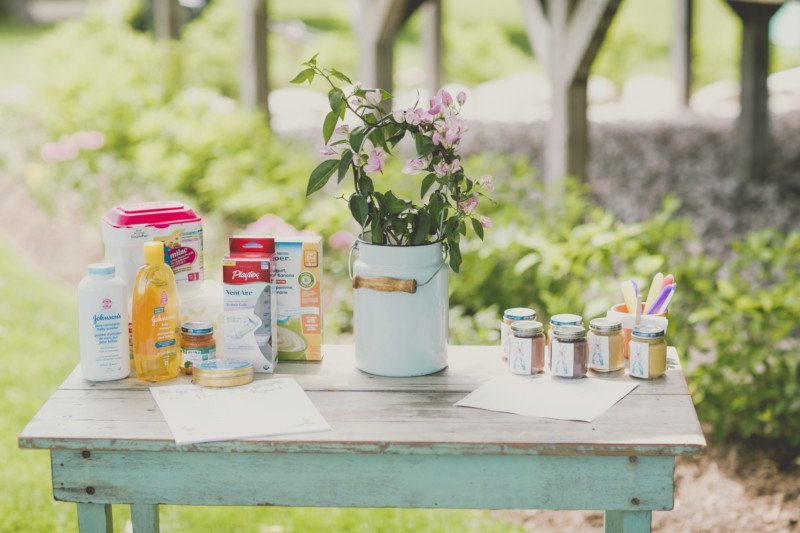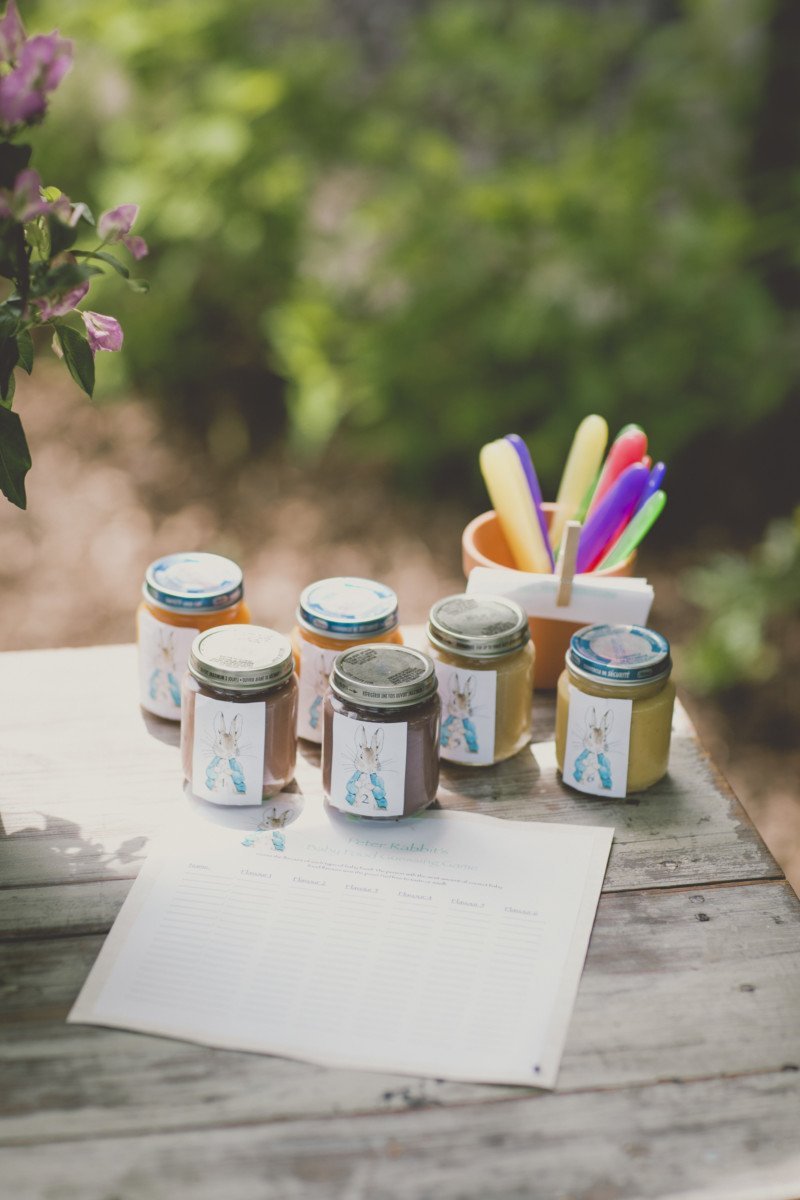 The afternoon couldn't have been more perfect! The rain came in just as the shower finished up. I think Brittney and Matthew were beyond elated at the turnout of the party! Congrats to you both on your pregnancy!
xx – april